A leading environmental group has called on Hong Kong authorities to increase their protection of ecologically sensitive habitats in South Lantau after a survey of the area identified five spots threatened by human activities.

A WWF-Hong Kong analysis of 47 watersheds – places where run-off collects in rivers and drains into a reservoir or bay – found nearly 37 per cent of the non-country park areas of Pui O, a popular recreational spot along the South Lantau coast, to be at risk from the likes of development and illegal dumping.

"Over the years, construction waste has been repeatedly dumped into freshwater marshes and wetlands along the entire South Lantau coast, even though the land has been listed as a coastal protection area, or green belt zone," said Andrew Chan Chung-ming, senior conservation officer for policy at WWF-Hong Kong.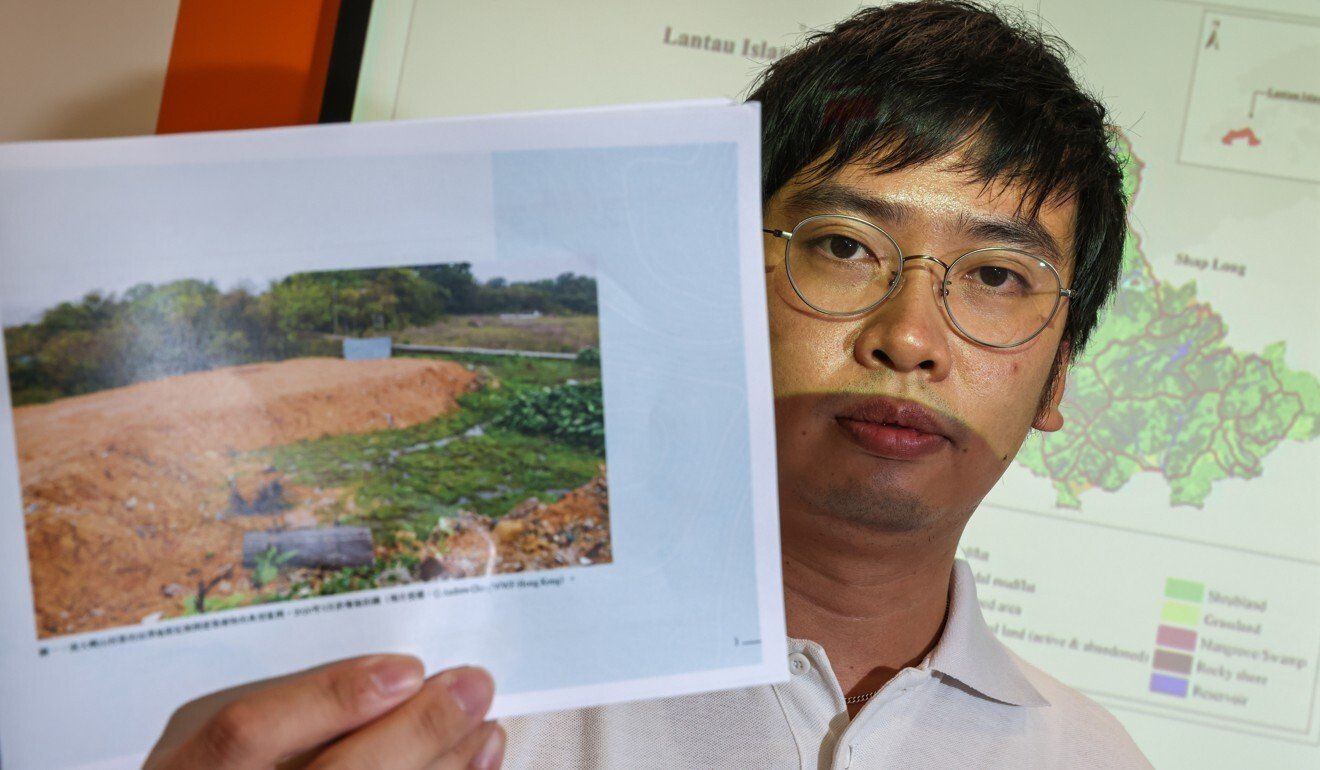 WWF-Hong Kong's Andrew Chan displays a photo of filled-in land in South Lantau.

Other areas of concern were Tong Fuk, Cheung Sha, Shap Long and Shui Hau, all of which Chan said were underprotected by current legislation and at risk from increasing land reclamation and dumping of construction waste.

South Lantau's diverse habitats – home to natural vegetation that runs relatively unbroken from the hillsides all the way to the coast – support important and vulnerable species, such as the Chinese horseshoe crab, which are hunted both for food and for their blood, which is used to test the safety of drugs, including Covid-19 vaccines.

Another endangered species, the Romer's tree frog, is also found there. The frog is endemic to Hong Kong, and was once believed to be extinct until it was rediscovered during the construction of Hong Kong International Airport on Lantau Island.

Chan said his group's survey of the area, which ran from June last year to earlier this month, found important habitats such as secondary woodlands and freshwater marshes had been filled in and converted into storage areas for containers, car parks and caravan sites.

He added the spots were not covered by "development permission area" plans, which meant the Town Planning Board did not have the power to regulate any unauthorised development.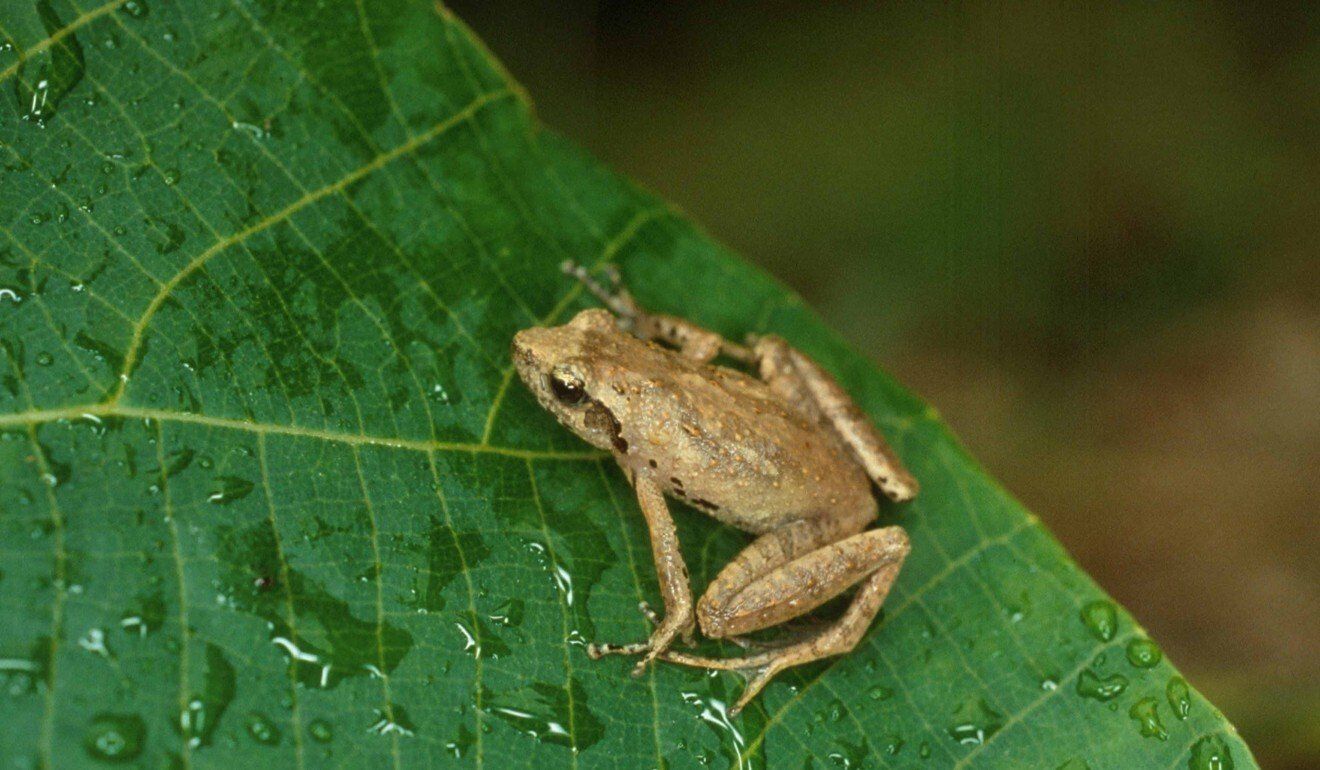 The Romer's tree frog is among the species supported by habitats on South Lantau.

Meanwhile, since the government earmarked South Lantau for sustainable recreational development, Chan said there had been an increase in so-called glamping sites – camping areas featuring luxurious amenities and comforts – particularly around coastal protection areas.

"Some of them, as far as we know, are unauthorised. They are taking up space in important habitats, such as in Pui O, where a wetland is now a glamping site, and can affect the animals that rely on these areas for survival," he said.

Chan urged the government to amend the Town Planning Ordinance and Waste Disposal Ordinance to give authorities enforcement power so they can adequately prevent the destruction of the ecologically sensitive areas.

Private landowners should also be required to seek permission before cutting down trees or undertaking landscaping work, he added.

Eric Wikramanayake, director of wildlife and wetlands at WWF-Hong Kong, urged the government to close the "legal loopholes to safeguard the ecological integrity of watersheds for the benefit of future generations".

The Civil Engineering and Development Department's Sustainable Lantau Office said on Tuesday that it had started a study of its own this August exploring the establishment of an "eco-recreation corridor" in South Lantau as part of its Conservation and Recreation Master Plan for the island.

It added that under the principle of "development in the north, conservation for the south", it was taking steps to control land filling and illegal dumping by prohibiting contractors undertaking new public works projects from making use of ecologically valuable private lands. All dump trucks engaged in work in nearby Tung Chung are also barred from using Tung Chung Road, which connects the north and south sides of the island.

The office said it was also looking into technology to track vehicles without a valid permit entering South Lantau.