Vendors say more love birds are celebrating over the weekend and requesting flowers earlier.
Hong Kong company executive Antony Wong plans to treat his girlfriend to her favourite cuisine, Korean, to celebrate Valentine's Day on Tuesday but a romantic candlelit dinner is off the menu.

Wong, who works for a packaged foods firm, had considered splurging on a fancy dinner with fine wine for his girlfriend of more than a year, but keeping a tight rein on the purse strings made him opt for a more low-key and wallet-friendly option.

"It won't be the most romantic, but if the food's good, it's hard to see how we won't both go home happy," the 37-year-old said on Saturday.
"I'm afraid last-minute planning is generally my MO [modus operandi]. I suspect I'm not the only partner who perpetually finds themselves in these situations."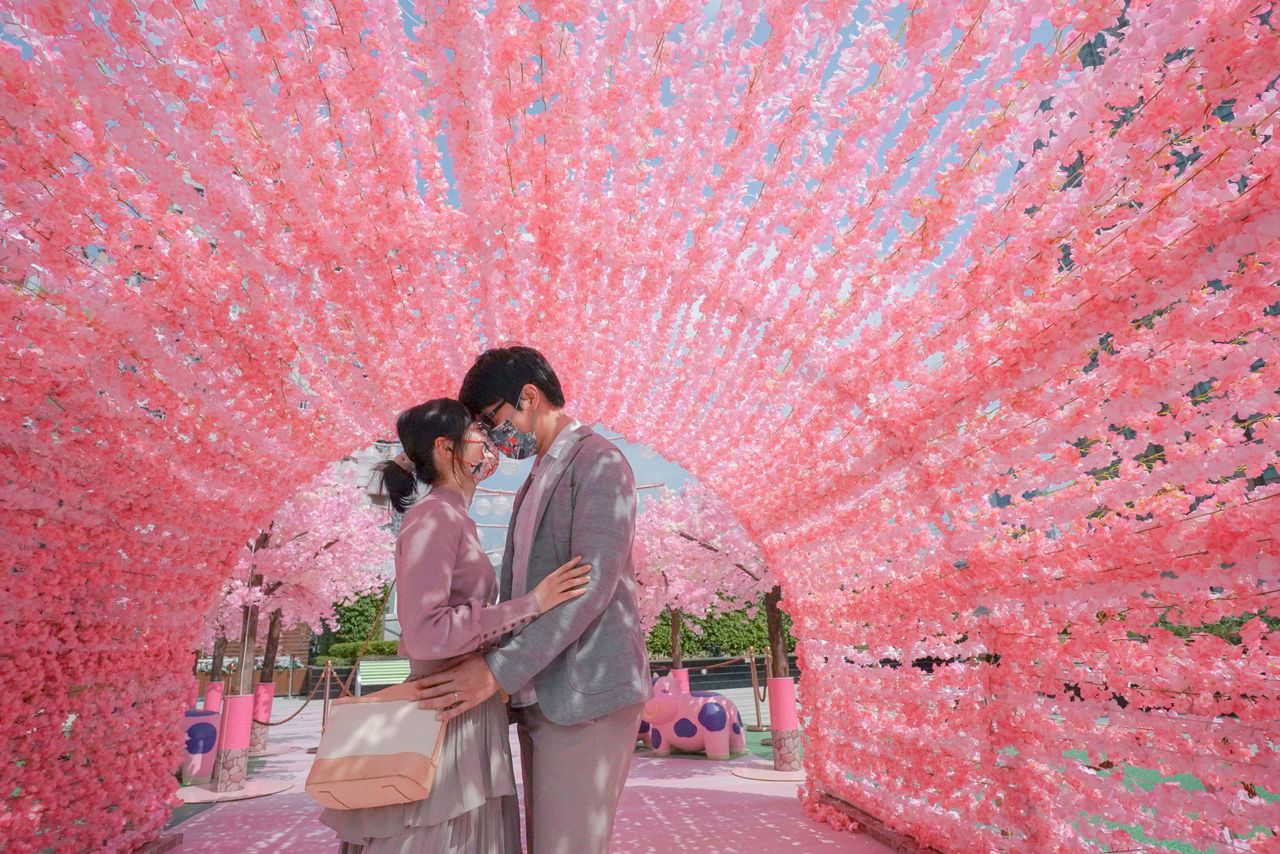 Hongkongers are set to make the most of the relaxing of social distancing measures when they celebrate Valentine's Day this year. Although the mask mandate is still in force.
Vendors the Post spoke to said more love birds were celebrating over the weekend and requesting flowers earlier, as the city marks Valentine's Day for the first time in three years with few pandemic restrictions remaining.
At a florist at the Times Square shopping centre in Causeway Bay, four employees were busy assembling colourful bouquets on Saturday for delivery on Sunday. The tiny shop was surrounded by a dozen bouquets, and the number was growing.
Florists said the tradition of sending bouquets to significant others' offices was back.
Manager Ada Yeung of Anglo Chinese Florist in Central, which was established in 1946, noted "men always order at the last minute" and while there had been some requests over the weekend, she expected a surge right up to Valentine's Day.
However, Yeung said she also saw more people celebrating over the weekend and requesting flowers earlier, while traditionally people had wanted to send them on the morning of February 14.
Yeung said she had also noticed a "significant increase" in customers starting new relationships.
"Maybe the end of the pandemic does have an effect on how people feel about relationships too?" she said.
Red roses still topped the list as a "safe choice" for lovers. Some customers in new relationships were splashing out on bespoke items such as 99 roses or dozens of hydrangeas, which can cost upwards of HK$5,000 (US$636), while others were more budget conscious and wanted to carry something small.
On average, budgets per bunch were smaller, Yeung said.
"People are more cautious about spending. They may spend a little more time thinking, but in the end, it is just one big day of the year and as the saying goes, 'Happy wife, happy life'," she said.
According to the florist's website, flowers for Valentine's Day were priced between HK$880 for an orchid and HK$6,800 for 99 stems of pink and white roses.
Jacqueline Wai, founder of The Floret in Tsim Sha Tsui, said she too was seeing early delivery requests over the weekend.
"Our customers are choosing to go for a larger size and requested early delivery as a surprise for their loved ones," she said, adding bouquets cost between HK$1,000 and HK$2,000.
Wai said she expected a 30 per cent increase in pre-orders compared with last year, with more arranging for flower deliveries to offices on Tuesday or restaurants and homes over the weekend.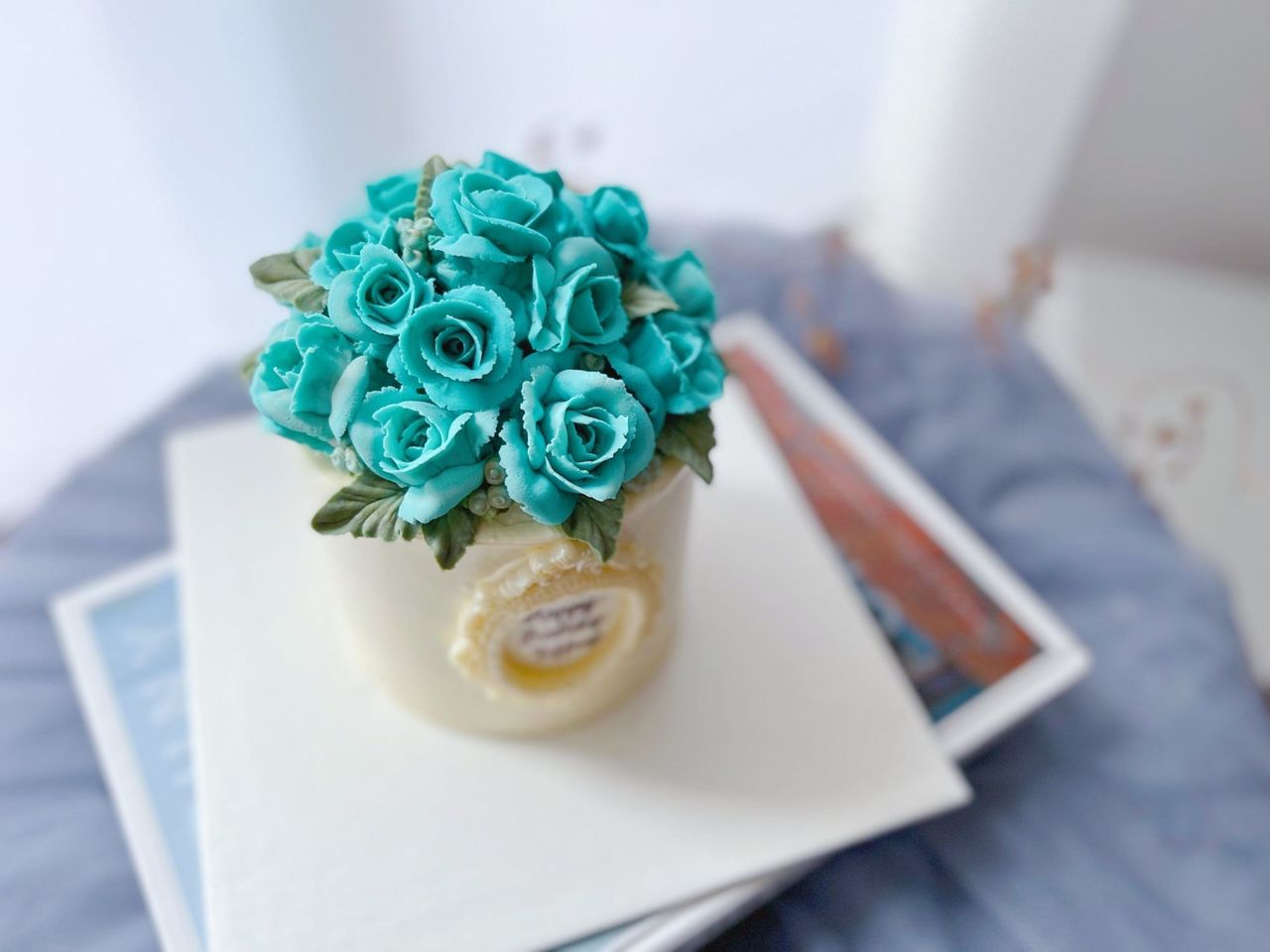 Some Hongkongers plan to make cakes for their loved ones this Valentine's Day.

Business owner Grace Chiu Sze-nga will hold a Valentine's Day workshop costing HK$690 on February 13 and 14 on decorating cakes using a Korean flower piping technique.

The 43-year-old former flight attendant started LazyG Cakes, which uses soybean paste from Korea to make intricate flowers and bouquets, in 2021.

Chiu designed the workshop with men in mind, making sure the flowers were simple to make and the cakes small. However, all 10 people who had signed up were women, she said, adding: "So for gentlemen, they will order [a cake]. For ladies they will make it – that is the difference."

So far, Chiu has had two orders from male customers for cakes priced below HK$1,000, but said she expected more in the coming days, as men typically ordered "at the very last moment".

"I think tomorrow I will have more and more orders coming," she said.

Restaurant operators said competition was fierce to entice couples to eat at their establishments after a difficult 2022 for the industry.

Bartlomiej Szyniec, co-founder of the Deadly Rabbits Concepts which owns restaurants Ask for Alonzo and Porkcentric, said both were currently 70 per cent booked for Tuesday, but he expected that to rise to 90 to 100 per cent by Monday.

The menu per couple was priced at HK$688 plus 10 per cent, including a round of drinks.

"All in all with the current economic situation, value for money is the main focus in our segment of the market, people want more for less," Szyniec said, adding "competition is fierce with operators trying to fill their venues".

He added: "Everyone hopes that Valentine's Day will be the beginning of better times for Hong Kong's F&B industry and the difficult 2022 will be forgotten soon enough."