Advocates for Hong Kong's elderly have urged sole chief executive candidate John Lee Ka-chiu to improve support for care homes for older residents hit hard by the deadly fifth wave of Covid-19 infections.

Representatives from the elderly welfare sector on Monday said the vulnerability of the facilities was exposed when more than 780 homes, or 95 per cent of the city's total, recorded coronavirus cases. It led to the deaths of about 5,000 residents, more than half of the roughly 9,000 people killed in the fifth wave.

"Elderly welfare has been neglected and forgotten by the government for so many years. We hope that his [Lee's] manifesto will include a major reform," Elderly Commission member Grace Li Fai said.

Just 3 per cent of care homes for the elderly reported cases with around 30 resident deaths during the third wave in 2020, according to the Elderly Services Association of Hong Kong.

The association attributed the difference seen in the two waves to the government's handling of outbreaks at such homes. It said facilities were left on their own to take care of infected residents at the peak of the fifth wave, when Hong Kong's medical services were under pressure and quarantine centres were in short supply.

Kenneth Chan Chi-yuk, chairman of the association, said the homes were designed for long-term care instead of quarantine or medical treatment purposes.

"What we had encountered were the darkest days in the past few decades. It was depressing to see the elderly die as they were not saved in time," said Chan, who added that carers faced immense pressure as well.

"We didn't have sufficient infection control equipment, such as masks of higher grades and surgical gowns. We asked our staff to go into the battlefield without sufficient protection, and we struggled a lot."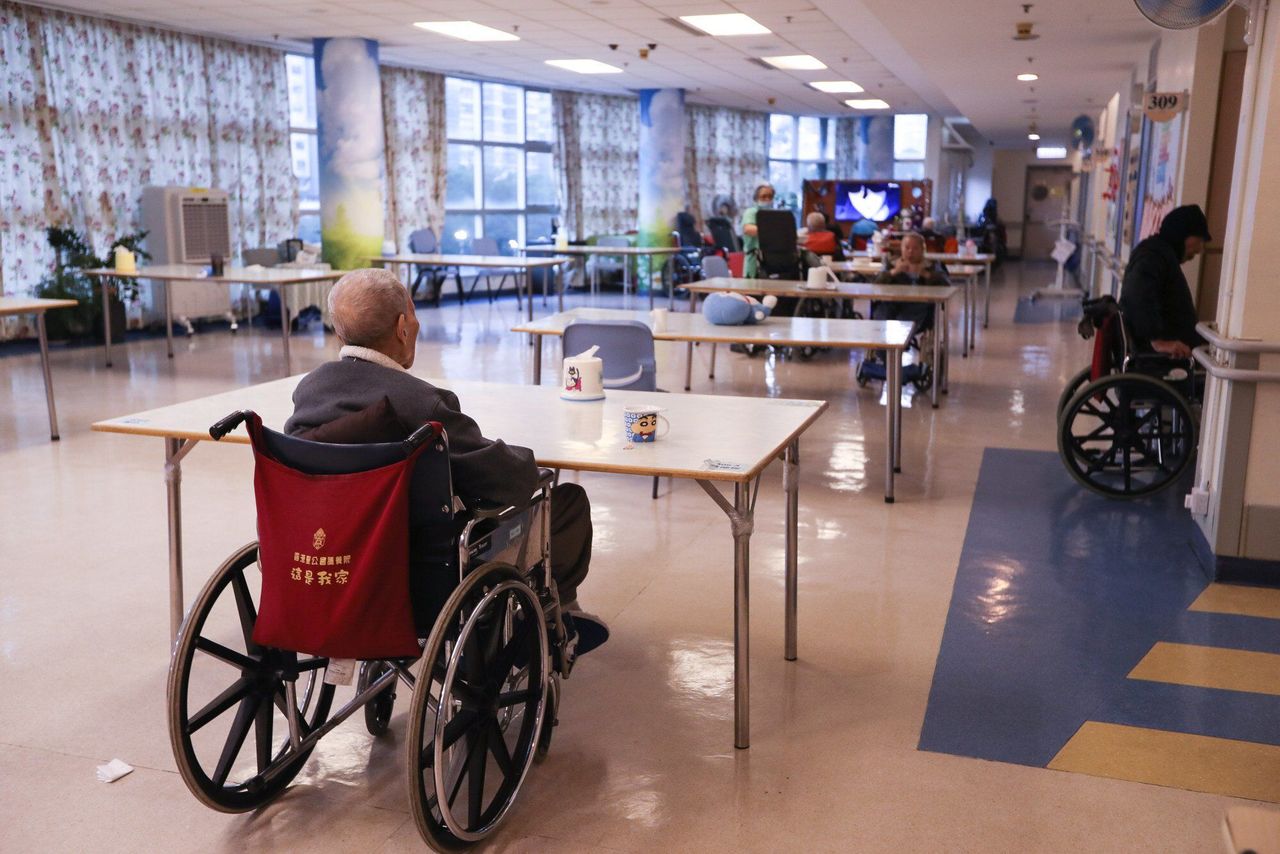 The fifth wave of Covid-19 resulted in 'the darkest days in the past few decades' for Hong Kong's care homes for the elderly, says one welfare sector representative.

Chief Executive Carrie Lam Cheng Yuet-ngor admitted in March that there were insufficiencies in elderly care, including communication between departments.

To prepare for a possible sixth wave of infections, the association suggested infected elderly patients could be sent to quarantine facilities and temporary care centres to prevent cross infections at the homes. It added that a command centre led by the chief secretary should be set up to centralise interdepartmental coordination.

The association said it hoped the government could do more to increase the number of residents at care homes who had received their first dose of a Covid-19 vaccine, from the current 68 per cent to 90 per cent in the coming months.

According to the government, apart from care home residents who recovered and were waiting for their next jab and the 5 per cent who were medically unsuitable for vaccination, 3 per cent of elderly people remained reluctant to be inoculated while 6 per cent were unvaccinated due to their families' objection.

Chan said he hoped the government could bring this apprehensive group down to 5 per cent.

The association said that in the long run it was important to double the number of places in residential care homes from 30,000 to 60,000 in the next five years, by relaxing building height limits of these facilities while building new ones on the peripheries of country parks.

Meanwhile, a stable supply of manpower would also be critical to sustain care services for the elderly.

While the government has relaxed rules and allowed for imported workers in care homes for the elderly, the association hoped it could become a regular policy. Currently, about 2,000 imported workers have been approved under a special scheme to ease staff shortages during the Covid-19 outbreak.

The association also said it hoped the government would set up a professional framework for the industry to attract local workers, as well as avoid competing with the medical sector for manpower.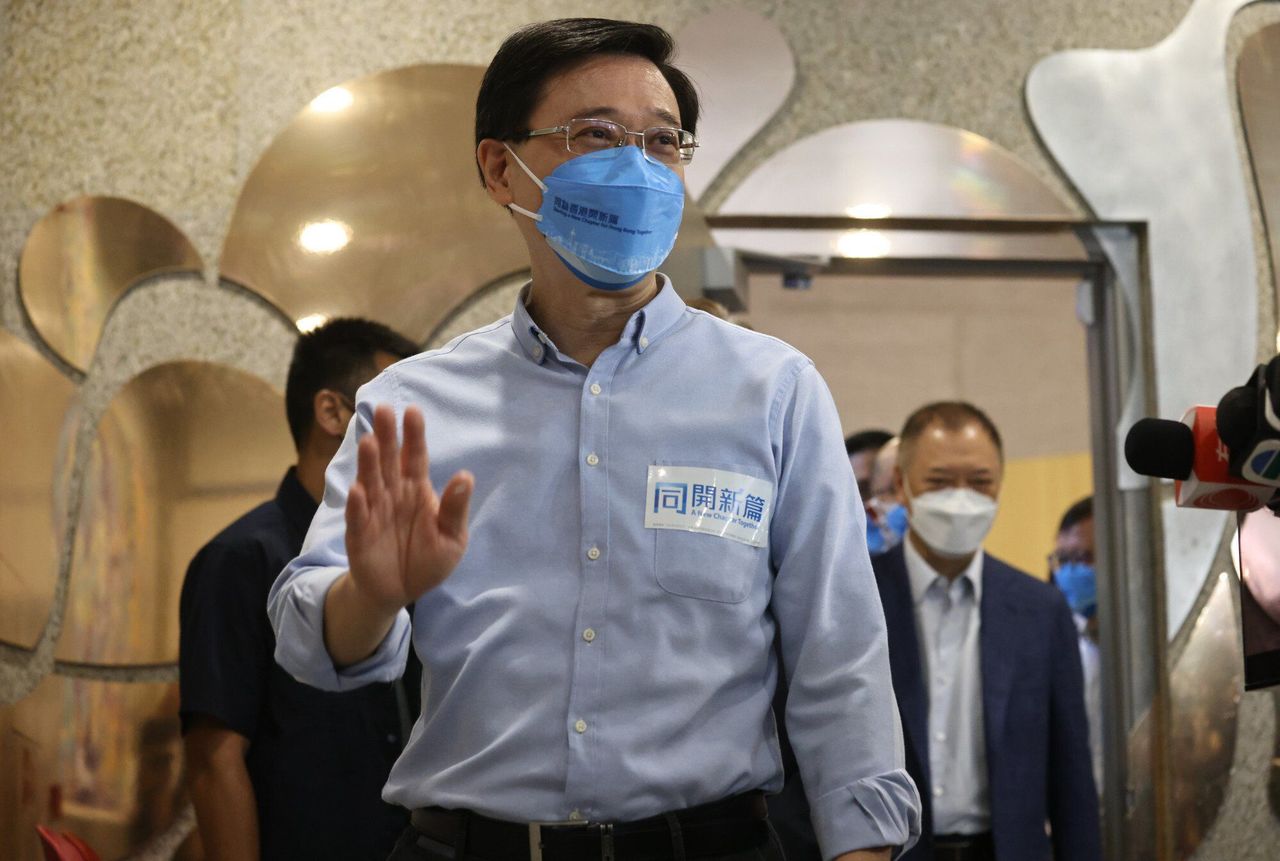 Representatives from the elderly welfare sector are urging chief executive hopeful John Lee Ka-chiu to give better support to the city's care homes.

When contacted for a response, Lee's campaign office said on Monday that he had been collecting views and comments from different stakeholders, and that his primary focus was to finalise his election manifesto.

The former Hong Kong No 2 has received written submissions from different organisations, including from youth representatives. Raymond Tam Chi-yuen, a deputy director of Lee's campaign office said that a large part of the manifesto had been completed and they aimed to unveil it by the end of this week.