The rule blocked 2.3 million people seeking asylum since the pandemic era policy was implemented.
Three years ago, when the coronavirus pandemic brought the world to a halt, changing the way people live, it also fundamentally disrupted an act as old as humanity itself: migration.

In the United States, then-President Donald Trump's administration introduced an emergency health order to stop the spread of COVID-19, targeting people looking to enter from the country's southern border. The Title 42 rule allowed US authorities to turn away most migrants and refugees who arrive at the border, without giving them an opportunity to apply for protection. Since it was put in place, the US recorded 2.7 million Title 42 expulsions, according to government figures. This includes people who may have been turned away multiple times. The policy expired on Thursday, May 11, 2023.

On May 12, at the Tijuana-San Diego border crossing, a group of 200 migrants entered the US. They will now need to make it through a long-drawn process that can take years to decide whether a person gets asylum status to stay in the country.

The Department of Homeland Security has said under a new rule, Title 8, people will be disqualified from seeking asylum in the US if they did not apply in countries they crossed earlier in their journeys. The Mexican government also announced that they will continue to accept returns under Title 8 at the US border. Individuals removed under Title 8 are subject to a five-year bar on admission and potential criminal prosecution should they seek to re-enter in that period.

Yet that uncertainty is a risk many are willing to take, all in the hope of a new life eventually.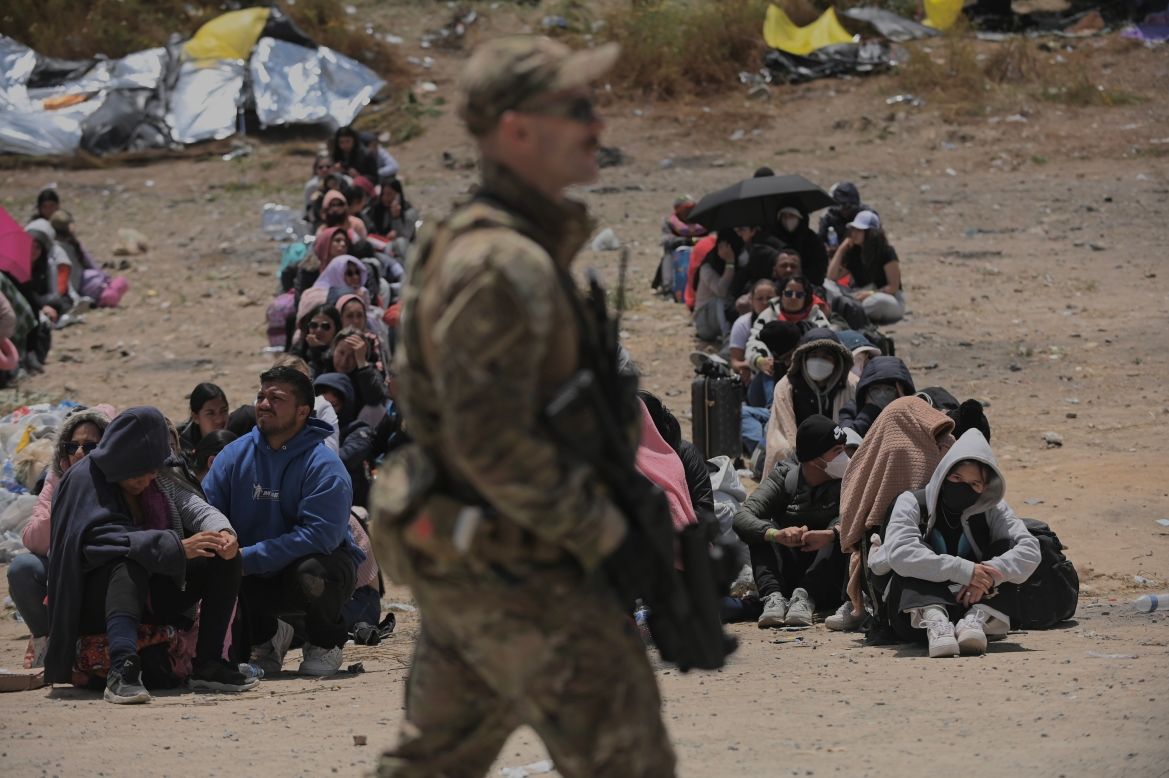 People from different nationalities at the San Diego-Tijuana border sector, waiting for days for Title 42 restrictions to be lifted, on May 9, 2023. Those migrants who do not cross the border but do so through a port of entry will have a 'credible fear' interview within 72 hours of being in custody, say border advocates and will be subjected to expedited removal procedures.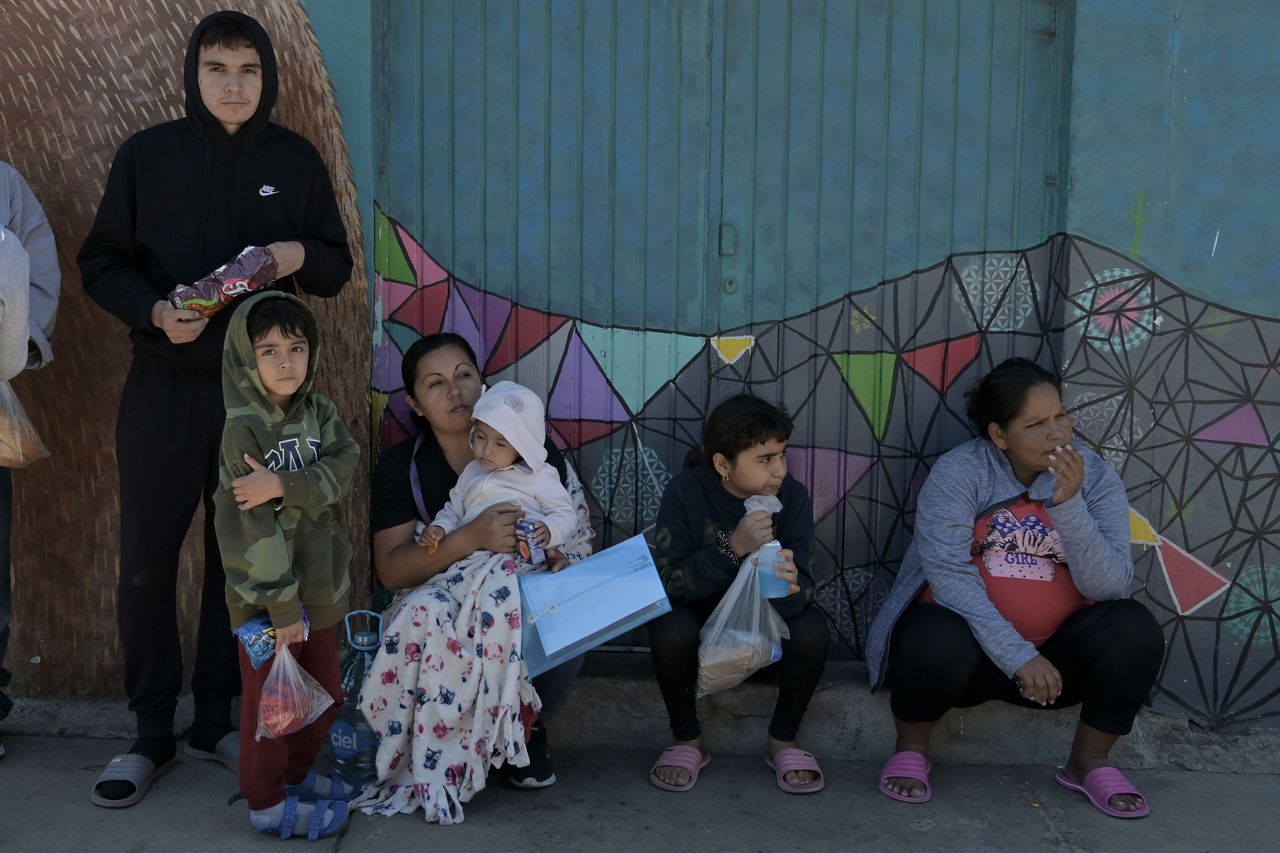 A homeless family waits outside the Movimiento Juventud 2000 Shelter in the border city of Tijuana, Baja California, Mexico. Most shelters are already full of people looking to migrate to the US. Asylum seekers crowd the tight corridors of Tijuana's shelters before the ending of the Title 42 policy. Most people seeking asylum at the southern border originate from 'Northern Triangle' countries — Guatemala, Honduras, and El Salvador — and are often seeking to escape high rates of crime, gang activity, political repression, and sexual violence. The journey north for these asylum seekers can cost thousands of dollars, and by the time they arrive at the US border, they are often sick, exhausted, and traumatised, say advocates from the American Civil Liberties Union.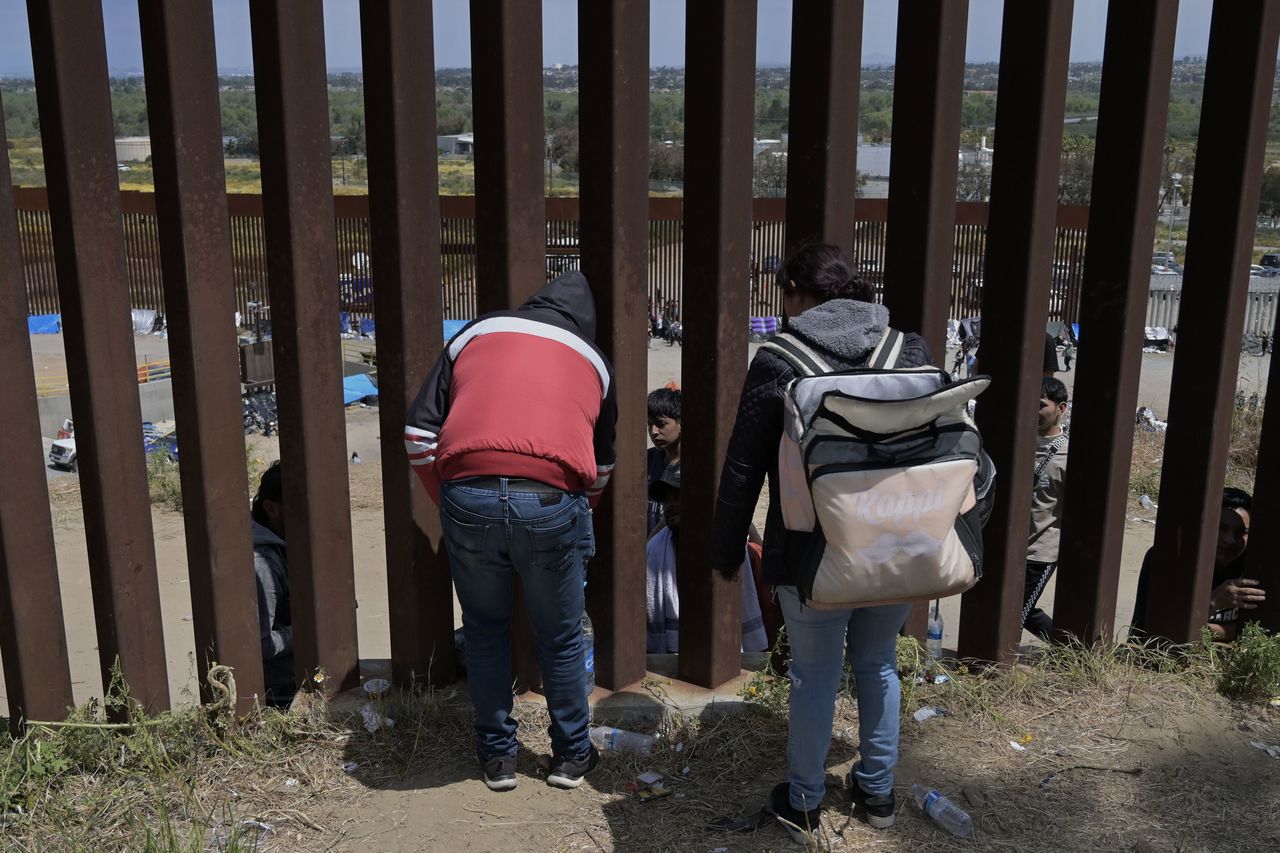 Asylum seekers stuck at a border wall separating Tijuana and San Diego pay and collect food from delivery people on May 11, 2023, as many have been in limbo waiting for Title 42 to be rescinded. Not everyone is waiting, though. 'I crossed by going under the wall,' an asylum seeker said from Latin America, 'we have to do what we can to cross.'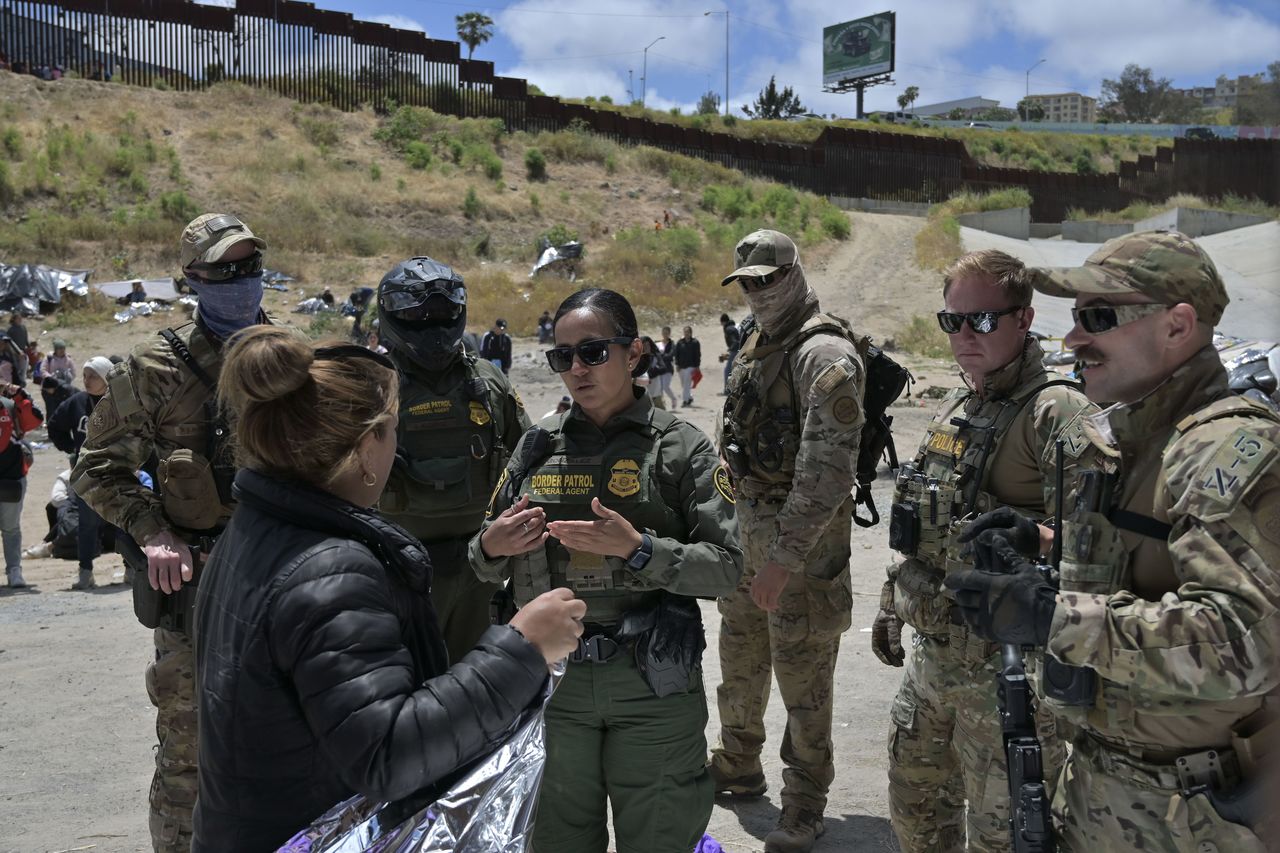 US Border Patrol police officers talk to a woman as asylum seekers at the San Diego-Tijuana border crossing wait for Title 42 restrictions to be lifted. At 8:59pm California Pacific Time (12:59 GMT), when the policy expired, the US implemented new legal pathways for migration but also enacted policies where irregular border crossings could result in a five-year ban on re-entry and possible criminal prosecution.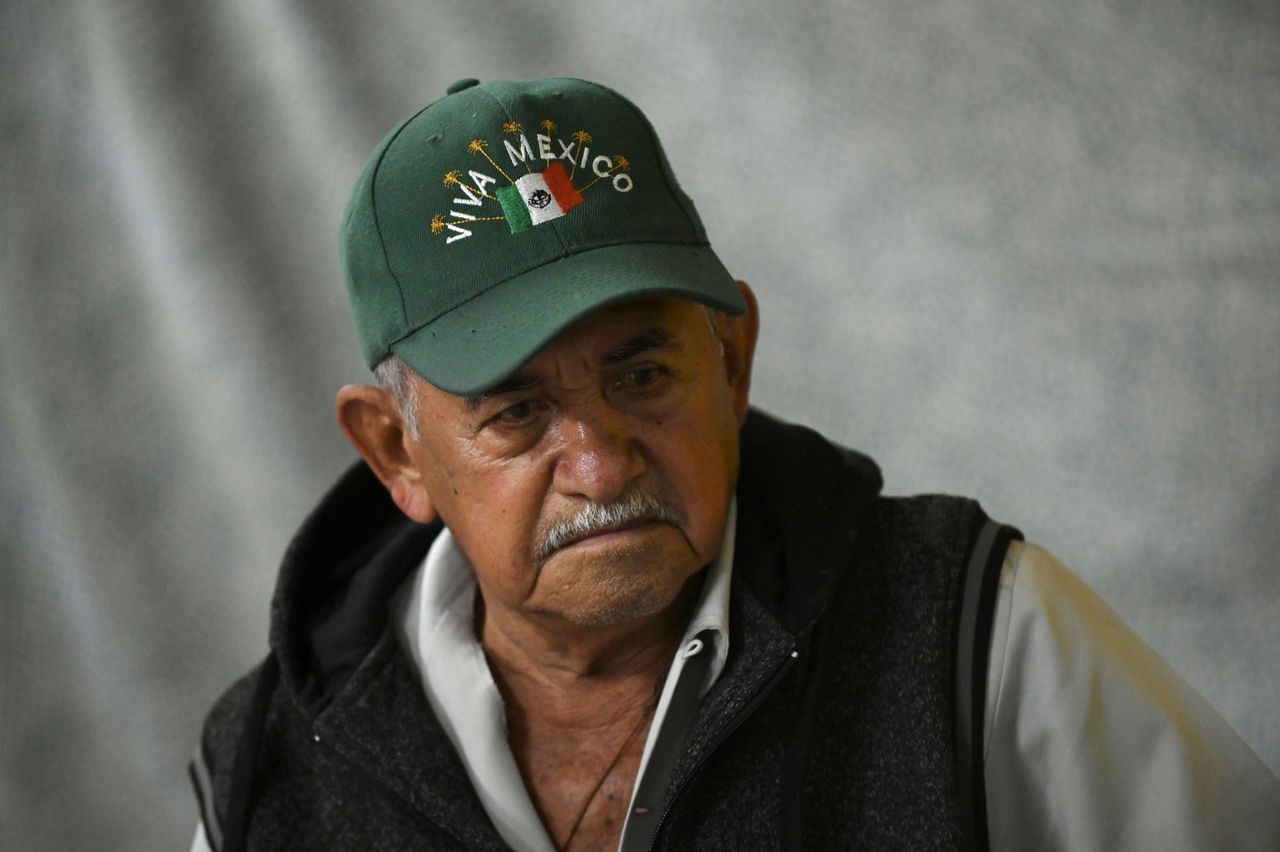 Ignacio, a migrant from the state of Guerrero, Mexico, made it to Tijuana, Mexico, with his family days before the end of the Title 42 policy. He is escaping from violent crimes and a drug menace that is affecting many Mexicans like him in small towns that he says are 'practically unlivable'.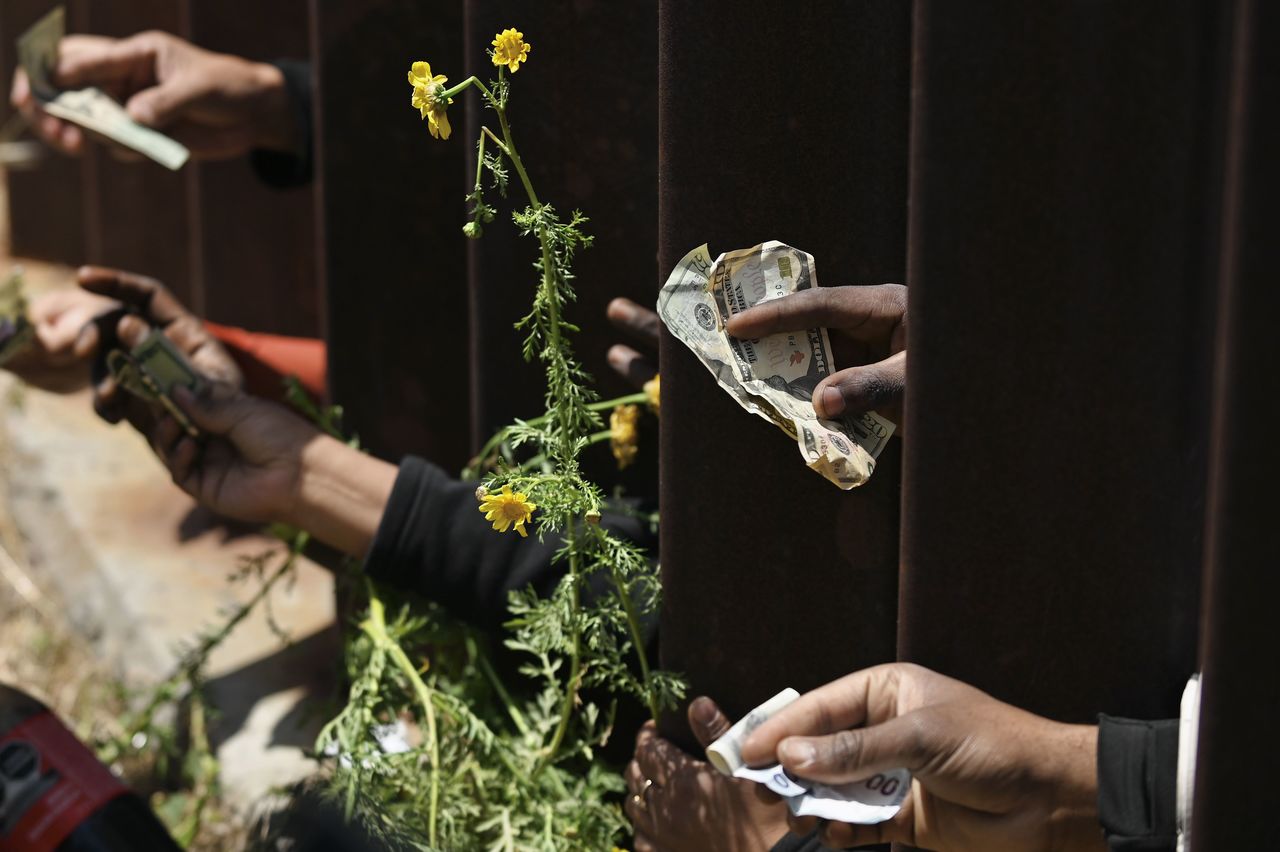 Asylum seekers at a border wall separating Tijuana and San Diego pay and collect food from delivery people on May 11, 2023. Ordering a meal on a smartphone is much harder than it sounds. With limited opportunities to charge their phones or buy data, people must weigh their need to place food orders with the urgency to keep in touch with the outside world.
Asylum seekers at the Agape Mision Mundial shelter wait it out as they check their phones for appointments on the CBP One app that allows asylum seekers to enter the US. The app transitioned to a new appointment scheduling system on May 10, 2023. The CBP said it will also increase the number of appointments available to approximately 1,000 each day, and will prioritise non-citizens who have waited the longest.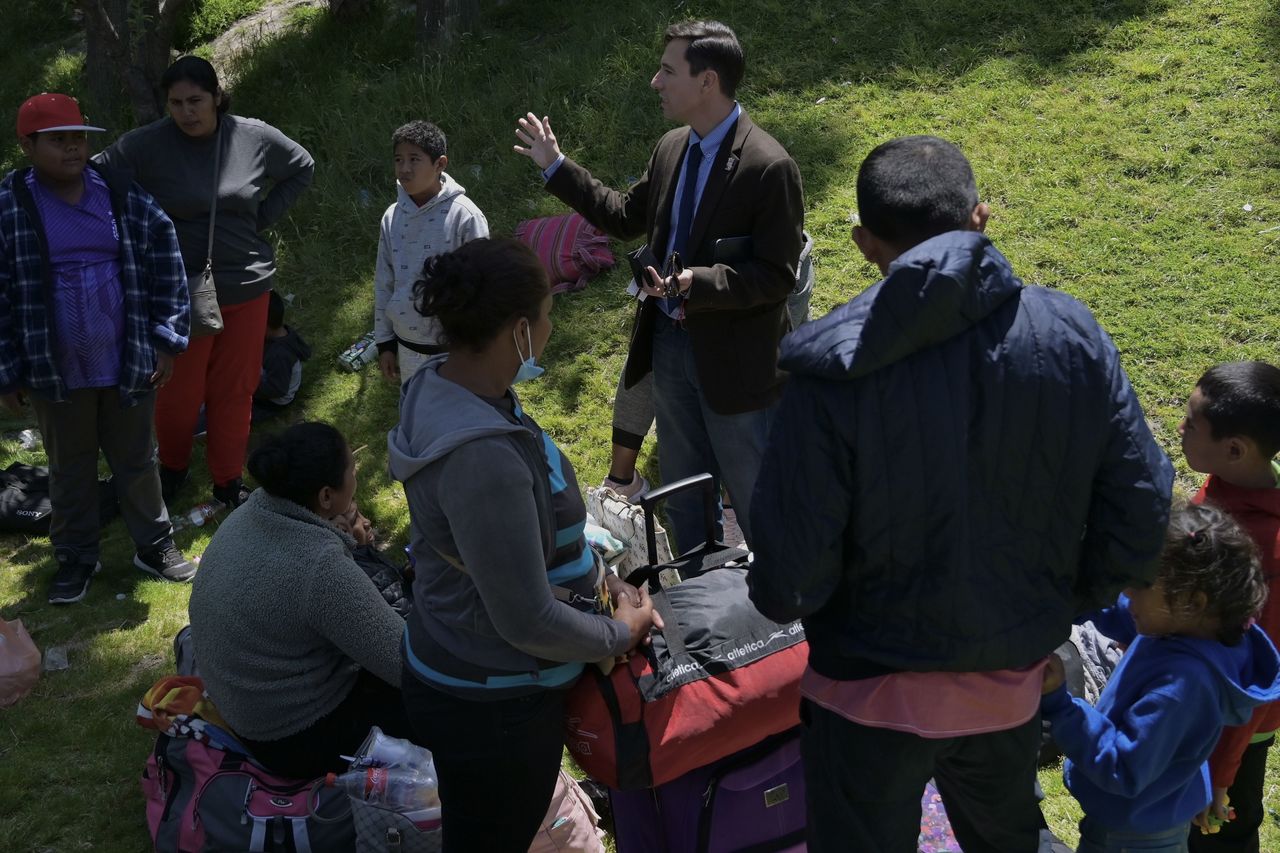 n the green areas of the San Ysidro checkpoint, a group of approximately 40 people of Mexican origin from the state of Guerrero settle in the open field on May 8. Enrique Lucero, Tijuana municipal director of migrant assistance, goes to speak with the families, but they deny that they were waiting to request asylum in the US and say they are simply on vacation. Hours later, the people are no longer at the site. The United Nations for Refugees (UNHCR) counted 660,000 refugees and asylum seekers in Mexico before the end of Title 42.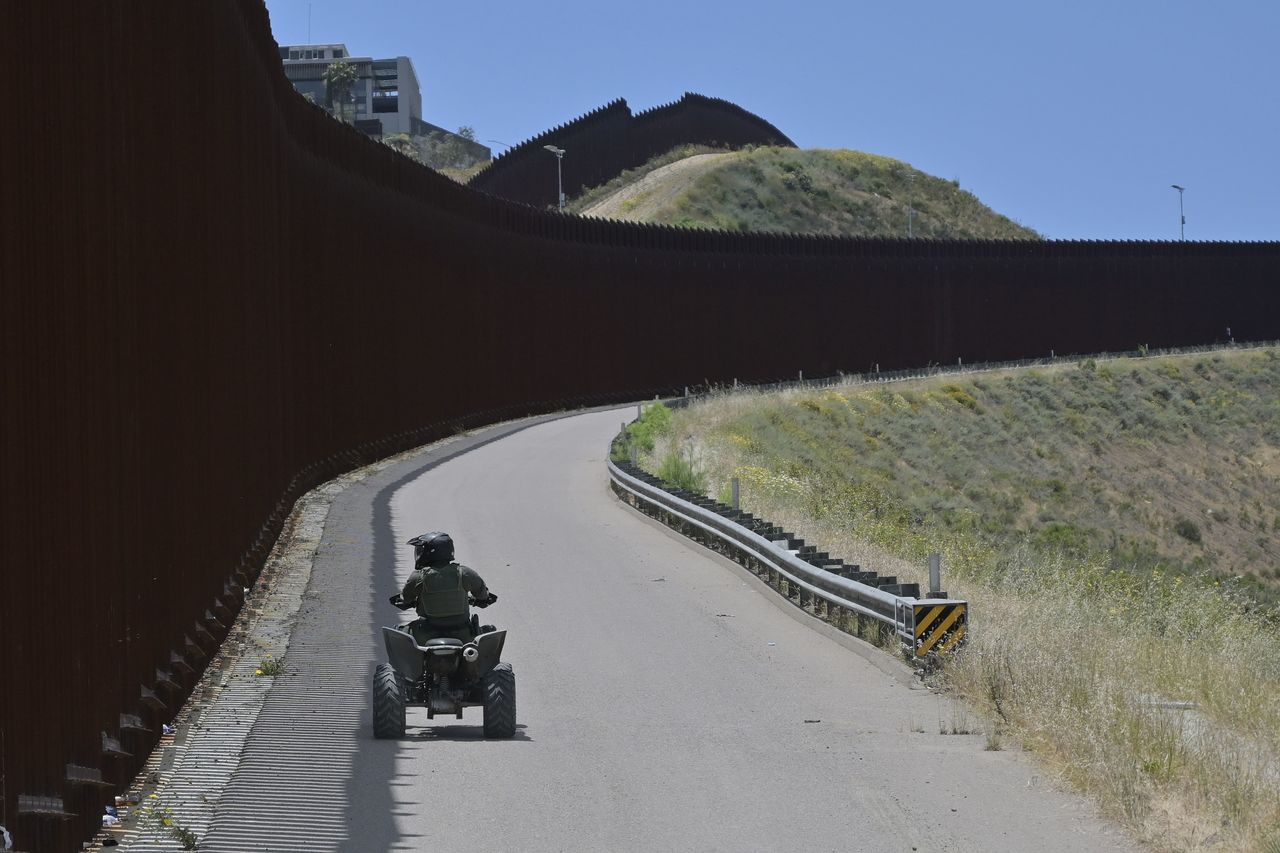 A Customs and Border Patrol officer checks the Tijuana-San Diego sector of the border wall as the US prepares to lift Title 42, in San Diego, California on May 9, 2023.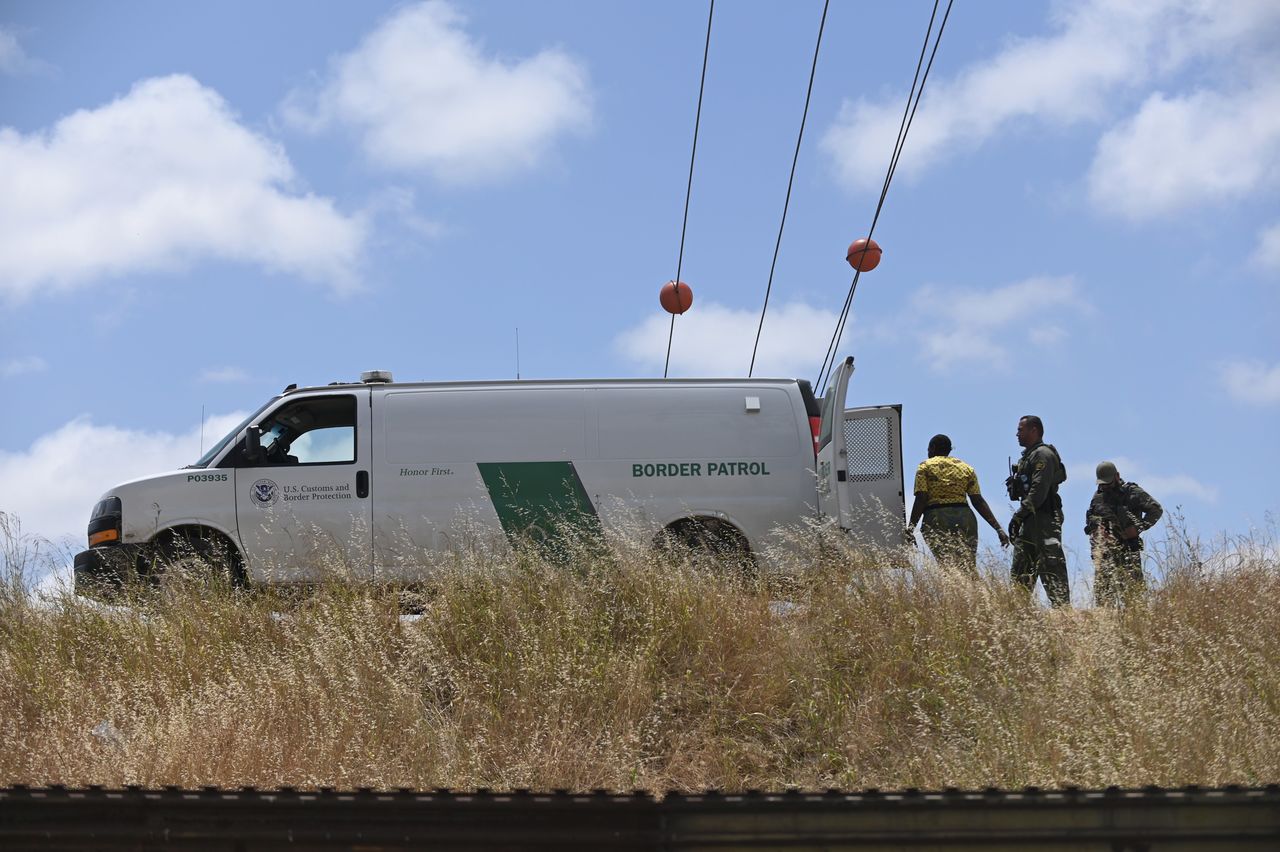 Asylum seekers captured during a crossing by Customs and Border Patrol officers, in San Diego, California on May 9, 2023.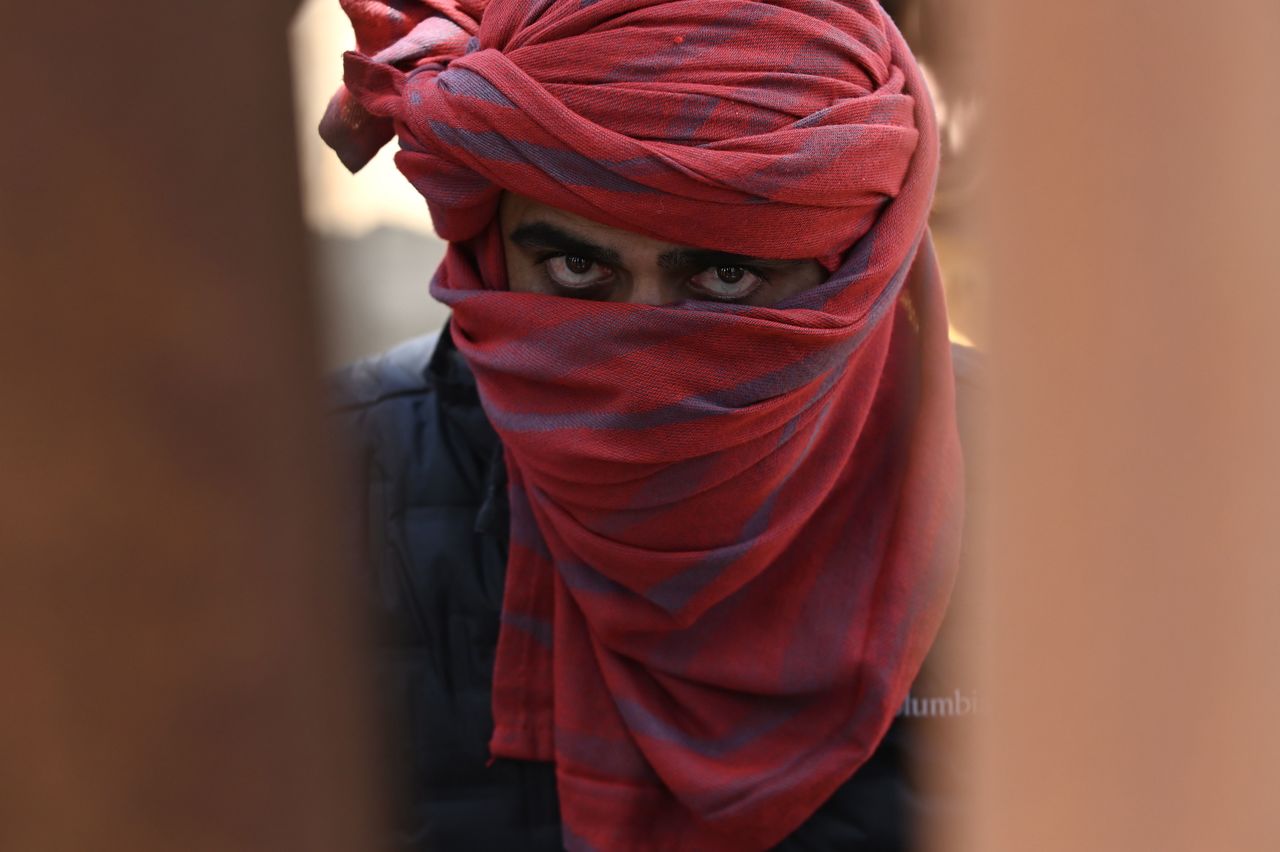 A man from Pakistan wraps his head with a large rag to protect his face from the sun as he waits with other people of other nationalities near the San Diego-Tijuana border crossing.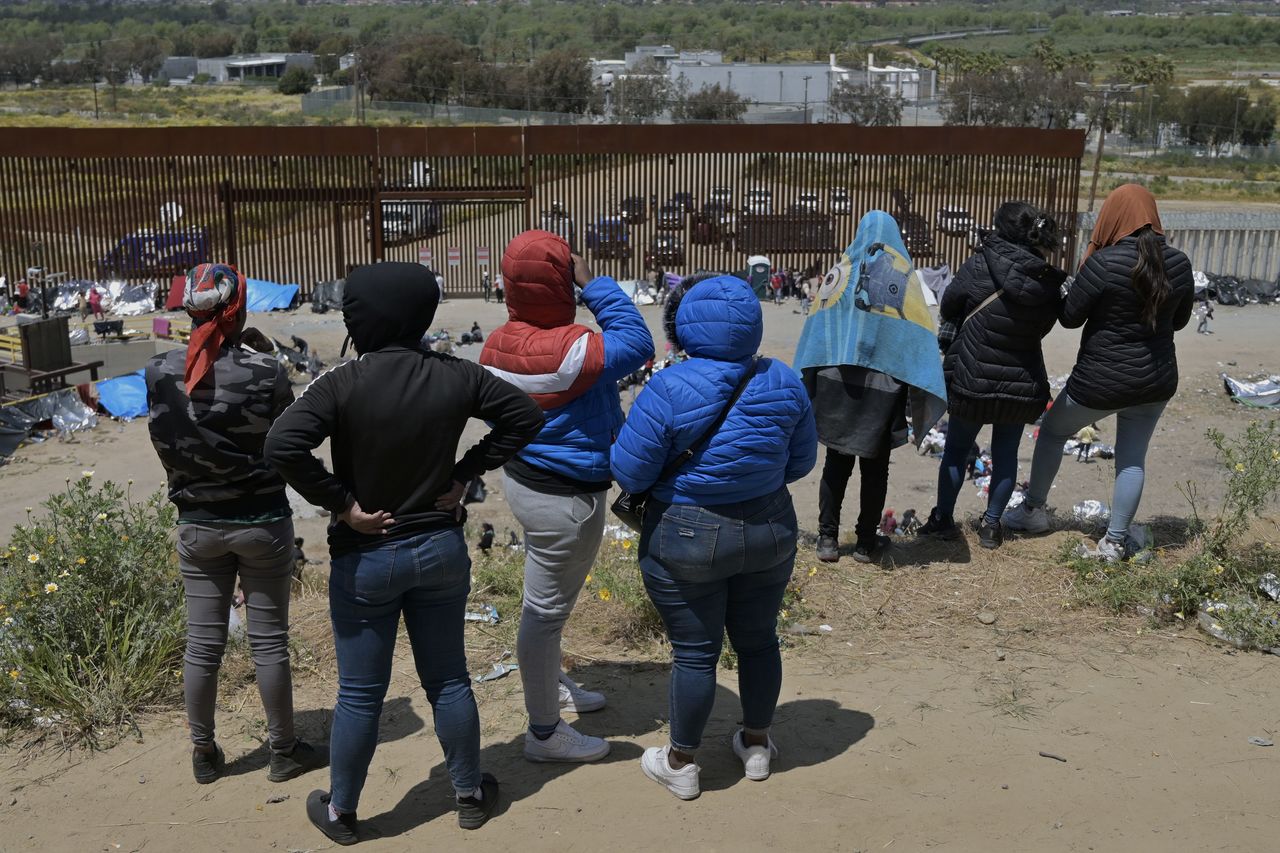 Some 400-500 people wait between the two walls that divide Mexico and the United States, for the Title 42 order to expire, on May 11.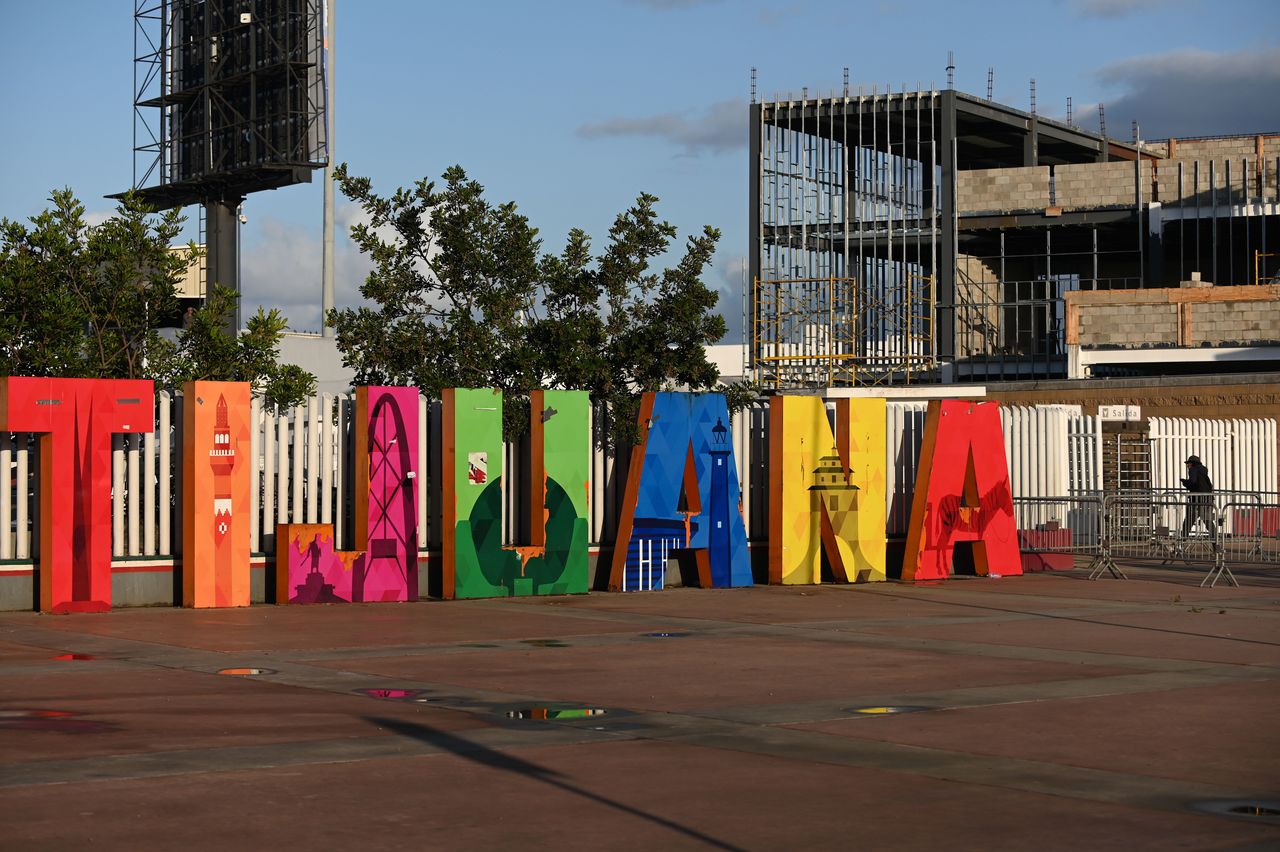 The Tijuana Chaparral border in the early mornings of May 10, 2023, a day before Title 42's lifting.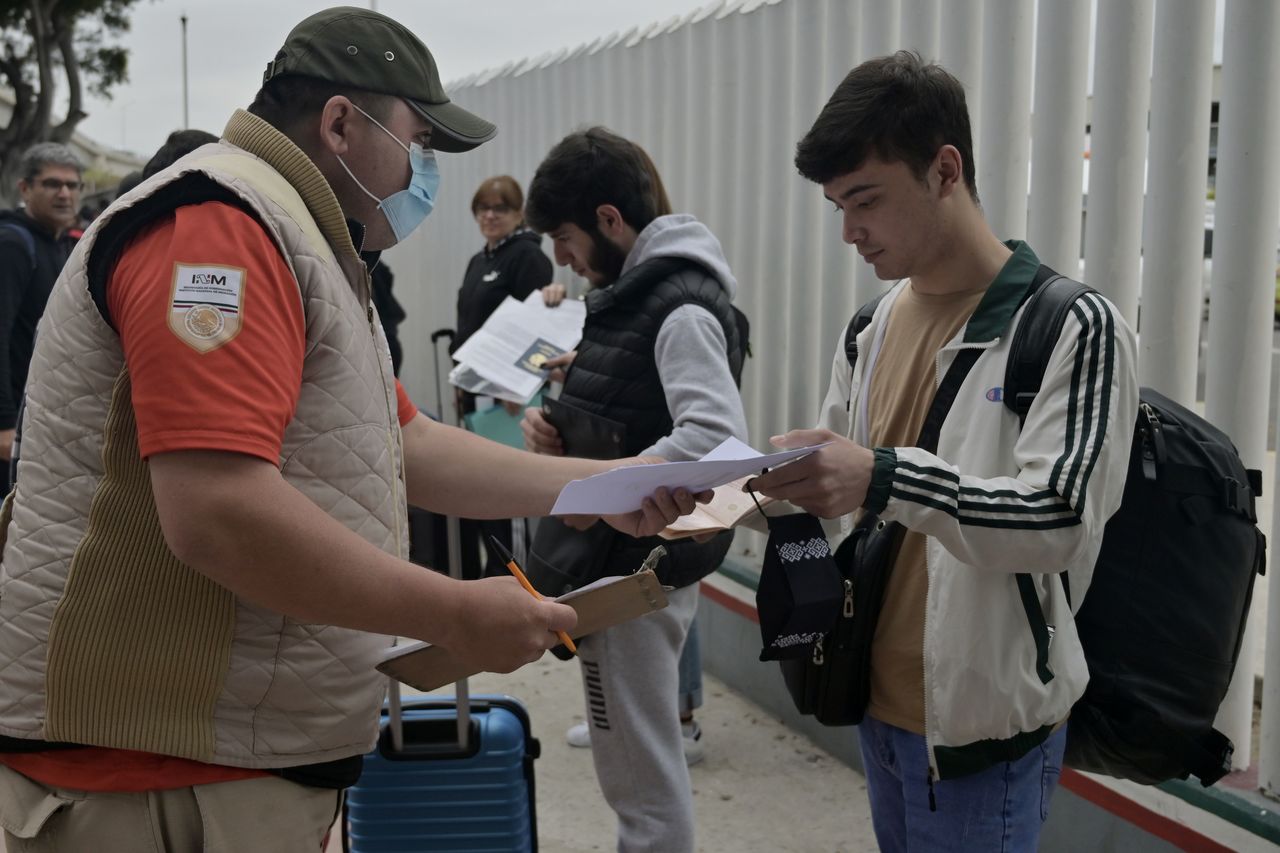 Asylum seekers from countries that include Mexico, Colombia, Albania, Ukraine and Russia wait in line to be escorted through the El Chaparral border crossing in Tijuana for their scheduled appointments the day after Title 42 was rescinded to make their asylum claim on May 12, 2023.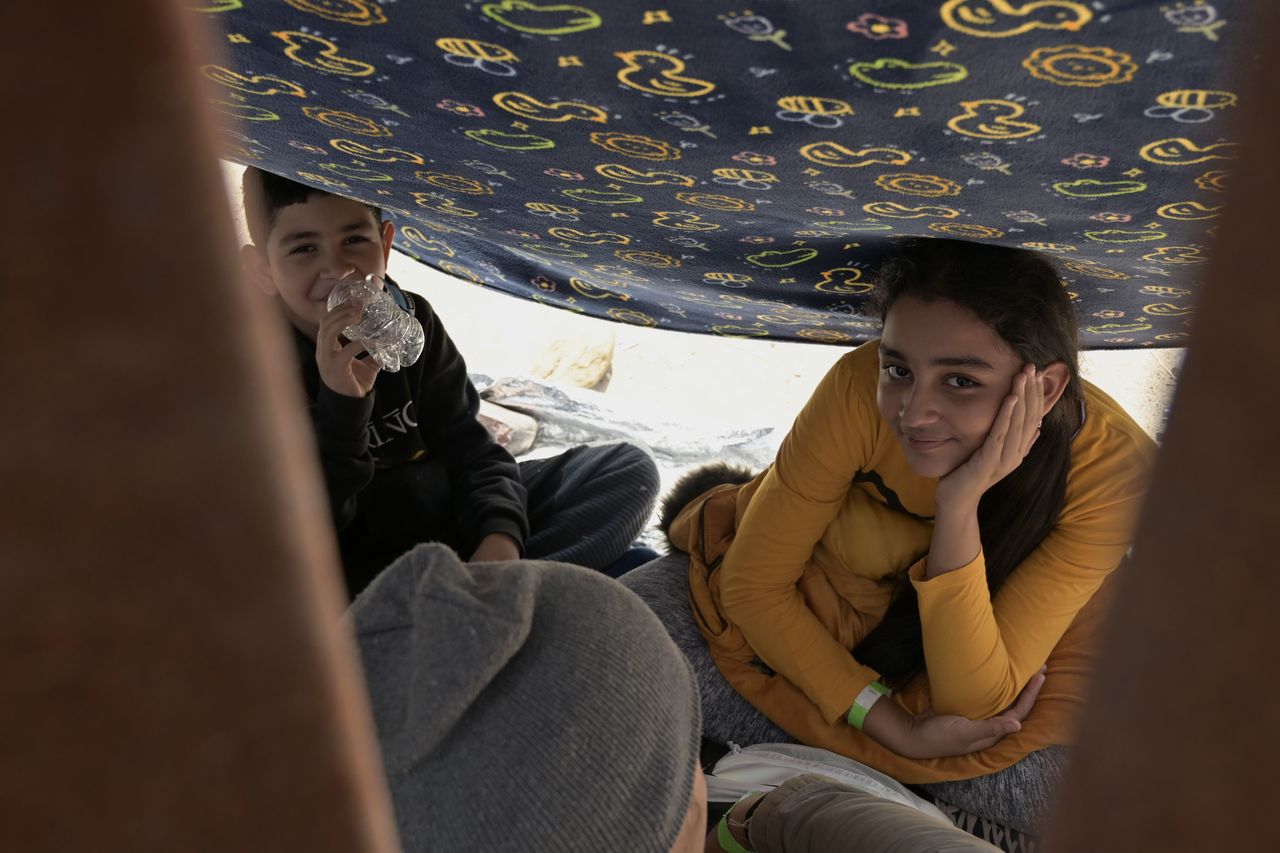 Two children from Colombia smile as they enjoy time with family under an improvised tent near the San Diego-Tijuana border gate. It is hot. Food and water are scarce. Still, the children seem to be in high spirits. 'We are going to America,' they say.