Offers part of board's HK$100 million promotional campaign to revive travel after lifting Covid-related curbs.
The Hong Kong Tourism Board has unveiled more details about its promotional bid to lure back visitors, as well as its plan to hold an 18-day Lunar New Year mega event along Victoria Harbour following the recent resumption of quarantine-free travel between the city and mainland China.

The board on Thursday said visitors would receive offers from more than 130 attractions, restaurants and retail outlets as part of its HK$100 million (US$12.8 million) promotional campaign to revive travel to the city, which was closed off for almost three years due to the Covid-19 pandemic.
According to a source, Chief Executive John Lee Ka-chiu will announce more details about the campaign, including additional information on an initiative to give tourists vouchers to redeem drinks at more than 100 restaurants, bars and hotels across the city.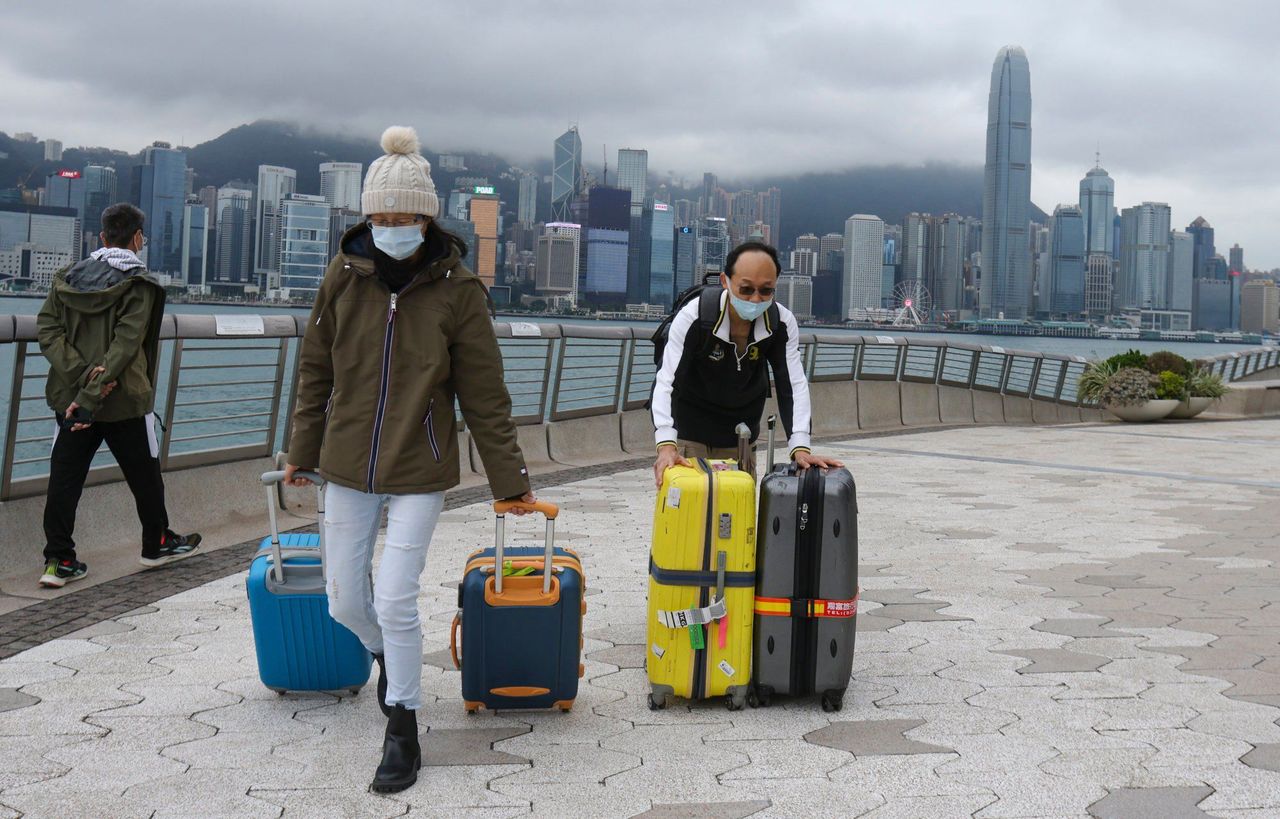 Visitors will receive offers from more than 130 attractions, restaurants and retail outlets.
Lee earlier said the city would revive tourism by launching a promotional exercise in February, when more visitors and business travellers were expected to return.
To welcome the Year of the Rabbit for Lunar New Year, which is on January 22, the board will organise a large-scale sightseeing event along Victoria Harbour from next Thursday to February 5.
The event will include giant installations of a "lucky rabbit" and Victoria Harbour-themed artwork in Central, Admiralty, Wan Chai and Tsim Sha Tsui.
"Chinese New Year celebrations this year will be the first mega event after the resumption of cross-boundary travel," executive director Dane Cheng Ting-yat said.
Hong Kong and the mainland resumed quarantine-free travel on January 8, after the central government dropped its zero-
Covid
policy.
A board spokeswoman said gradual recovery for the tourism sector was expected after factors such as airline capacity, shortage of manpower and an uncertain economic outlook were addressed.
"In light of the latest situation, it is expected that visitors will mainly come from certain markets, including the mainland and Southeast Asia," she said.
"Therefore, [the board] will step up its promotion efforts in phases according to the actual situation of individual markers to ensure that the resources are well spent and maximise the effectiveness of promotional initiatives."
Other strategies also include engaging celebrities, influencers and businesses leaders to spread positive messages about Hong Kong to the mainland and Southeast Asian markets.
The board will also hand out 500,000 air tickets worth HK$2 billion, which were budgeted by the Airport Authority three years ago, to bring travellers back to the city.
Fanny Yeung, executive director of the Travel Industry Council, said the measures were "comprehensive", but urged authorities to provide more concrete details on how to engage industry leaders from local and overseas markets to promote tourism.
While Hong Kong still has a compulsory mask mandate, Yeung said she believed this would not pose a huge obstacle to visitors from short-haul destinations, such as those from Thailand and Japan.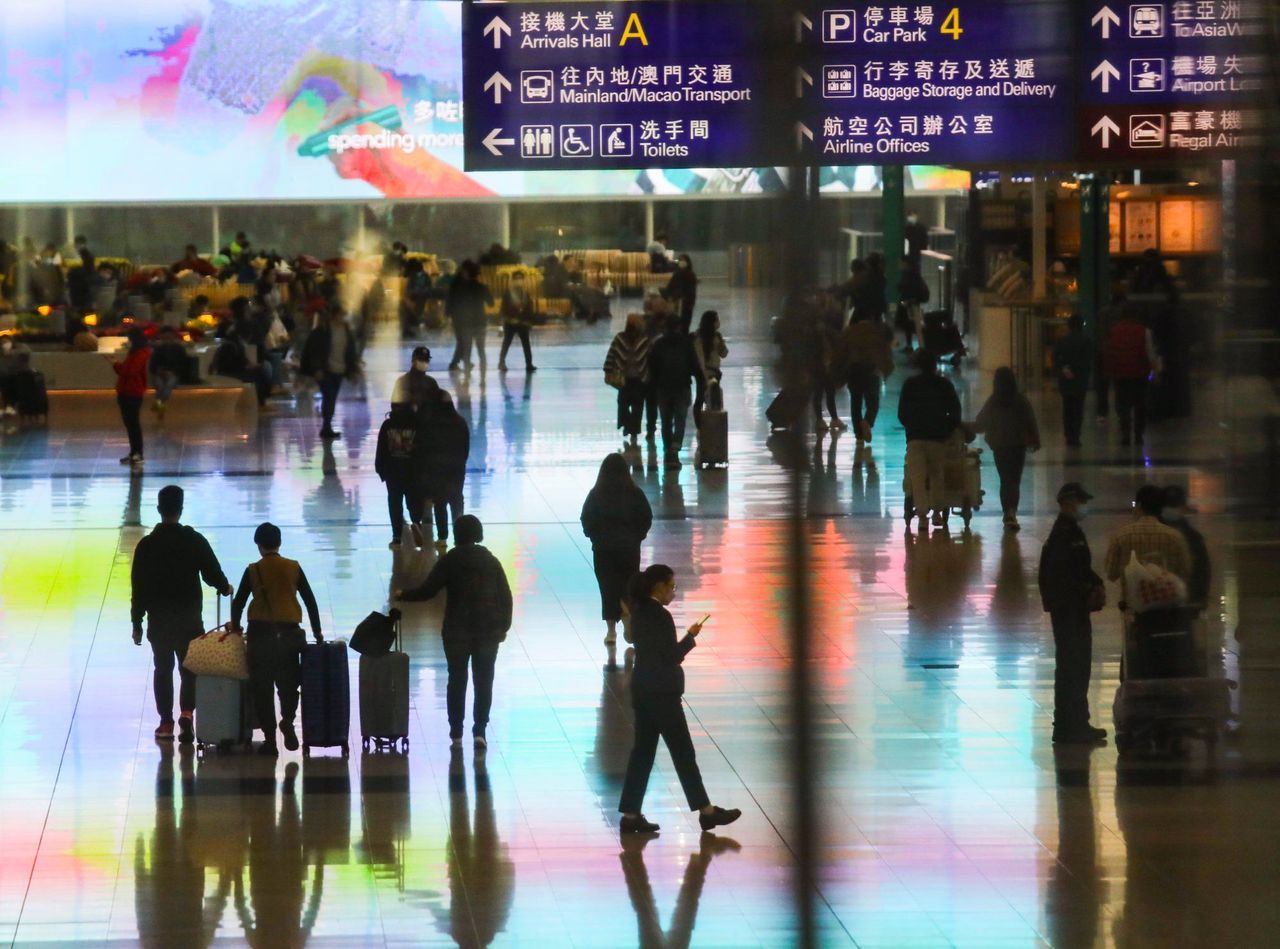 Hong Kong has introduced a HK$100 million promotional campaign to revive travel to the city.

"Even in Bangkok and Japan, people are still wearing masks … But [other places] like the United Kingdom, Europe and the United States, people may not be fine with wearing masks because they don't wear masks there," she said.

Freddy Yip Hing-ning, president of the Hong Kong Travel Agent Owners Association, urged authorities to introduce more financial incentives to encourage airlines to operate a greater number of flights to the city.

"I do suggest that the Hong Kong government work out some subsidy schemes, such as waiving or reducing some of the costs for airlines, like parking and other airport fees," he said.

"They don't just [benefit] local airlines like Cathay Pacific Airways, but also airlines that would like to resume flights to Hong Kong … then the tourism business will definitely go up again."

According to the board, about 2,400 to 4,500 travellers came to the city each day when inbound arrivals were required to undergo a three-day medical surveillance period.

The figure increased to more than 10,000 a day after the restrictions were dropped, including a "slight increase" in leisure travellers since the lifting of all inbound control measures.

In 2019, mainlanders accounted for the majority of the 55.9 million tourists that visited Hong Kong.

Meanwhile, the Nansha Ferry Port at Guangzhou will gradually resume service between Nansha and Hong Kong from Friday. Two inbound and outbound ferries will run daily between the port and the China Ferry Terminal in Tsim Sha Tsui.

In a separate development, a "travel zone" comprising several travel agencies located in CMB Wing Lung Bank Centre in Mong Kok reopened on Thursday.

Gianna Hsu Wong Mei-lun, chairwoman of the Travel Industry Council, said its return showed the sector was recovering.

"But the road is not easy. There is [limited] airline capacity, while other supporting facilities are not fully ready … We expect to recover by 2024," she said. "Now we see that people are eager to go back to the mainland … and our agencies are preparing trips there."