New Year's Eve revellers entering Hong Kong's arts hub in West Kowloon could be barred from the district if crowds without tickets grow too large outside the Mirror-headlined countdown concert, organisers said.

About 3,000 people selected in a lucky draw will be allowed to gather at an open space in the West Kowloon Cultural District on December 31 for the countdown concert organised by the Hong Kong Tourism Board.

Announcing crowd-management measures with the police on Friday, the Tourism Board and West Kowloon Cultural District Authority said they expected a large number of uninvited visitors would try to congregate at the site.

"It's difficult to estimate how many visitors will gather. Depending on the actual situation, we will consider banning people from entering," said Kenneth Ng King-tsun, general manager of the authority's communication department.

Mason Hung Chung-hing, general manager of event and product development at the Tourism Board, said that those without tickets could watch the live-streamed concert online or on television.

"The concert venue will be cordoned off with two-metre barriers, so non-ticket holders will not be able to enjoy the show," Hung said.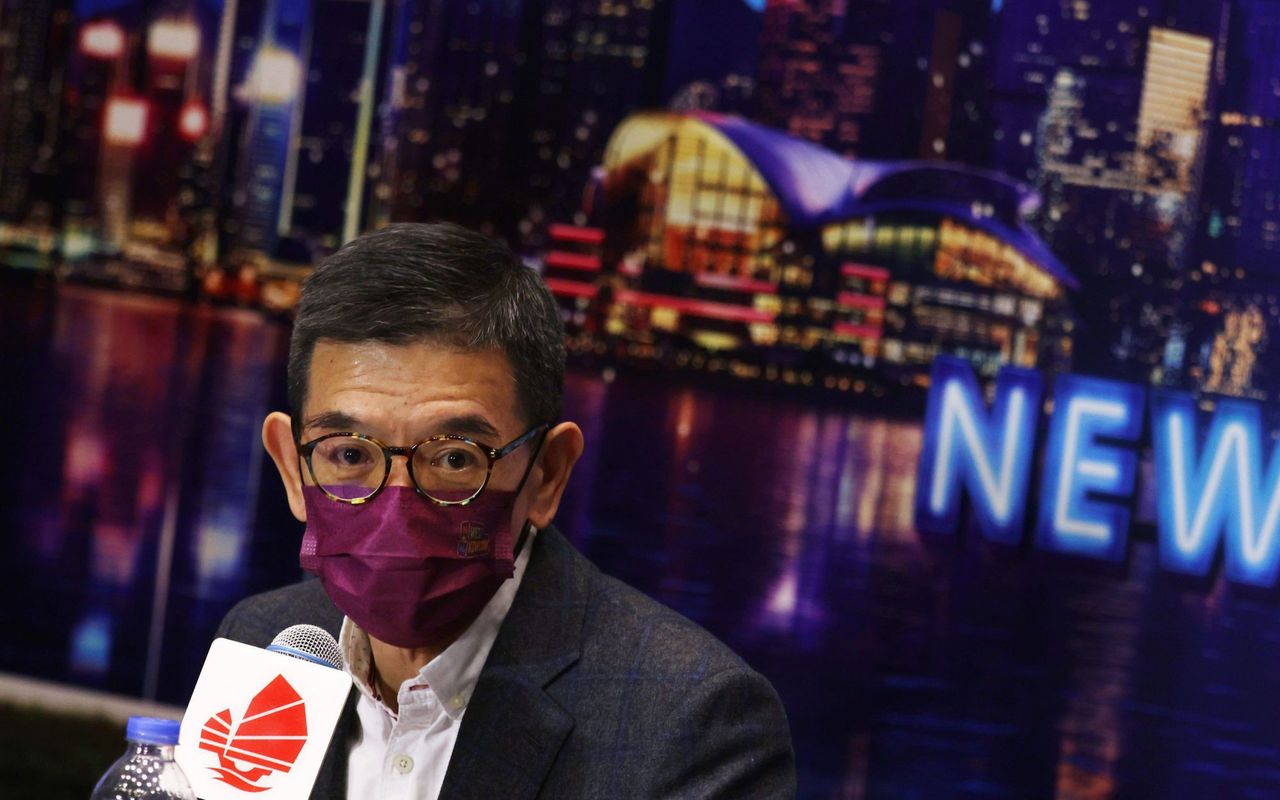 Mason Hung, the Tourism Board's general manager of event and product development.

The event will mark the first year-end celebration to welcome physical participants since 2018, with festivities over the past two years being cancelled or held virtually, due to the social unrest in 2019 and again last year because of the Covid-19 pandemic.

The concert will start at 10pm, with Mirror being joined by singer-songwriter AGA, dentist-turned-vocalist Alfred Hui Ting-hang, Malaysian-Chinese artist Gin Lee and the Hong Kong Philharmonic Orchestra.

A countdown clock will feature on the massive LED display of the newly opened M+, the city's museum of visual culture located nearby.

However, the bridge connecting the district and Kowloon MTR station will be closed from 4pm.

After 6pm, a one-way pedestrian system will be put in place, requiring visitors to enter through Austin Road West and Hong Kong West Kowloon Green Plaza, and leave via the waterfront promenade.

Major thoroughfares around the area, including Museum Drive and Cultural Drive, will be closed at 6pm. Only vehicles with valid permits will be allowed to enter the restricted area.

Public car parks in the district, except for spaces at Xiqu Centres, will also be closed at 2pm.

Ng said that police would advise uninvited attendees to leave once the district area had reached full capacity.

Authorities said extra staff would be deployed to control the crowd and remind attendees to follow social-distancing rules.

Concertgoers will also be required to be fully vaccinated, undergo a security screening and use the government's "Leave Home Safe" risk-exposure app.

Asked if attendees would be banned from bringing political slogans or wearing yellow masks – the colour associated with the 2019 anti-government protests – Hung only said that he hoped audiences would enjoy celebrating the countdown.

"As for other irrelevant information, we don't have to discuss it," he said.