Transit passengers may not be allowed on some flights between Hong Kong and its future travel bubble partners in order to ensure everyone on board is coronavirus-free, the city's commerce minister has said.

Secretary for Commerce and Economic Development Edward Yau Tang-wah also noted, in a Sunday interview with local broadcaster TVB, that Hong Kong residents travelling to some destinations, particularly larger countries, could face restrictions on their movements given how the Covid-19 situation differed among regions.

Yau additionally took aim at the ongoing row over the "Made-in-China" label with the United States, as the city's secretaries for administration, finance and labour used their official blogs to offer their own takes on how Hong Kong can tackle issues ranging from unemployment and a swelling budget deficit to the overall economic impact of the coronavirus pandemic.

As of Sunday, Hong Kong had recorded 5,032 coronavirus infections, with 103 related deaths.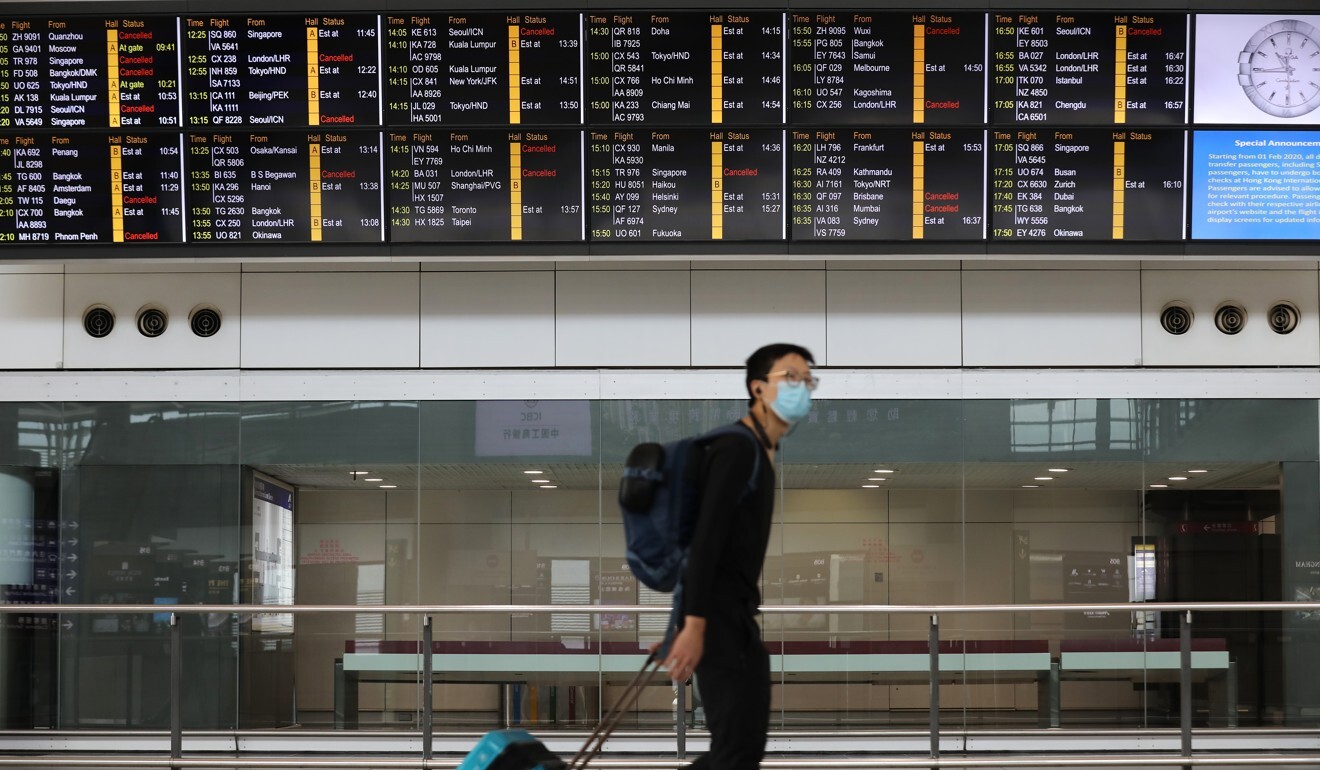 Hong Kong has been in talks with 11 countries about potential travel bubbles, though no timelines have yet been established.

Earlier this month, the government announced it had been in talks with 11 destinations, including Japan and Thailand, to form travel bubbles, potentially throwing a lifeline to the struggling tourism industry but also raising concerns about the potential impact on public health.

Tourism stakeholders have supported the concept but have yet to be given a timeline, leading some to warn the city's embattled economy was in danger of collapse.

But Yau said the government needed to be cautious in negotiating such plans.

"[We need to discuss] whether the planes can include people coming from outside Hong Kong [and the partner city] … and certain flights may only fly from this city to Hong Kong and back," he said.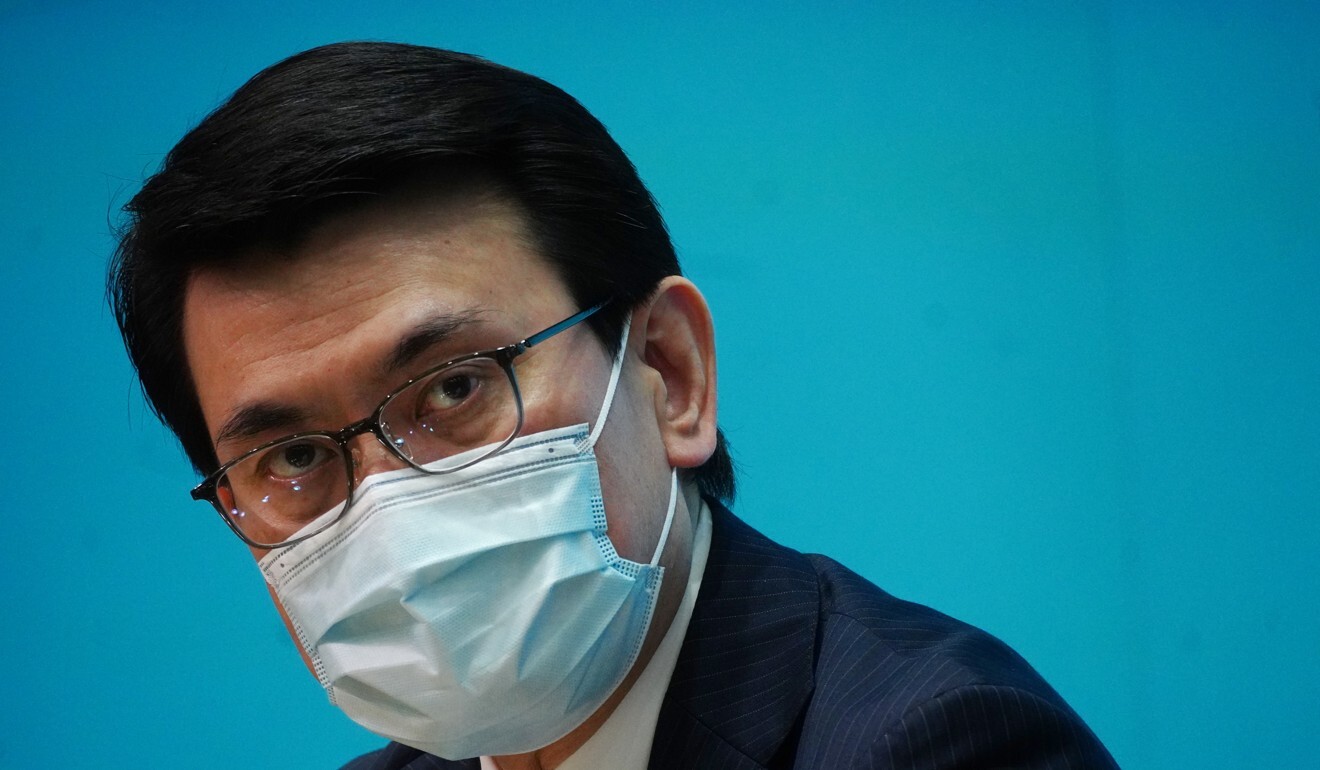 Commerce secretary Edward Yau on Sunday slammed the US demand for 'Made-in-China' labels on Hong Kong products as 'malicious' and 'unreasonable'.

"We have had initial discussions with 11 countries and have discussed issues such as what I've called 'double insurance', requiring travellers to get tested before they fly and after they have arrived," he said.

Such tests must meet high standards, Yau added, otherwise, even one infected traveller entering Hong Kong could mean a turn for the worse in the city's pandemic situation.

"We need to have the best preparations … and much discussion, so we can shorten the implementation time when the opportunity comes," he added.

In the interview, Yau was also asked to comment on Hong Kong's demands that Washington drop new regulations requiring that locally made products exported to the US be labelled "Made in China".

Yau accused the US government of forcing companies to engage in "misrepresentation", as the city, despite being part of China, was an independent member of the World Trade Organisation.

Hong Kong has already formally written to Washington demanding it drop the new regulations.

The minister described the US move as "malicious" and "unreasonable", saying it harmed Hong Kong's trade benefits and that the government would not budge on its demands.

"What message is [the US] sending the international community for not following the rules?" Yau asked.

Financial Secretary Paul Chan Mo-po, meanwhile, used his blog to reiterate that the government was expected to record a fiscal deficit of more than HK$300 billion (US$38.7 billion) in the current 2020-21 financial year.

"Given our limited financial resources, we must handle public finances prudently to cope with any emergency needs in future," Chan said.

Chief Secretary Matthew Cheung Kin-chung sounded a note of hope, writing that Hong Kong had overcome countless storms over the past few decades, and even though Covid-19 was a bigger challenge than any the city had faced before, it must be beaten.

In his blog post, Secretary for Labour and Welfare Dr Law Chi-kwong wrote that the government's HK$80 billion wage subsidy scheme had made a positive impact on joblessness, noting more people were employed in July and August than during the two months' prior.

The number of employed people in July increased by 49,800 from April, while the number in August was 10,200 greater than that in May.

"It reflects the positive impact of the wage subsidy scheme," Law said.

Employers eligible for the first round of the subsidy scheme received the funds between June and August.

The jobless rate remained at 6.1 per cent last month at the height of the third wave of Covid-19 infections, but the number of underemployed hit a 17-year high.