Hongkongers' daily lives were turned upside down for virtually the entirety of 2020 as Covid-19 raged across the globe, infecting over 8,300 people in the city, and killing more than 130. From shopping, dining, going to work and travelling, to attending public gatherings, church services, weddings and funerals – even voting – life in 2020 was a constant adjustment to the new normal. As the year draws to a close, the Post looks back on how day-to-day life has changed for everyone.


1. Working from home

When the pandemic first beset the city in late January, the government asked 176,000 civil servants to work from home as a precautionary measure. The private sector widely followed suit.

However, remote working arrangements were occasionally abused, as was the case when some Hang Seng Bank staff were caught on social media sneaking out for a bit of fresh air, prompting netizens to dub the blue chip company "hiking bank".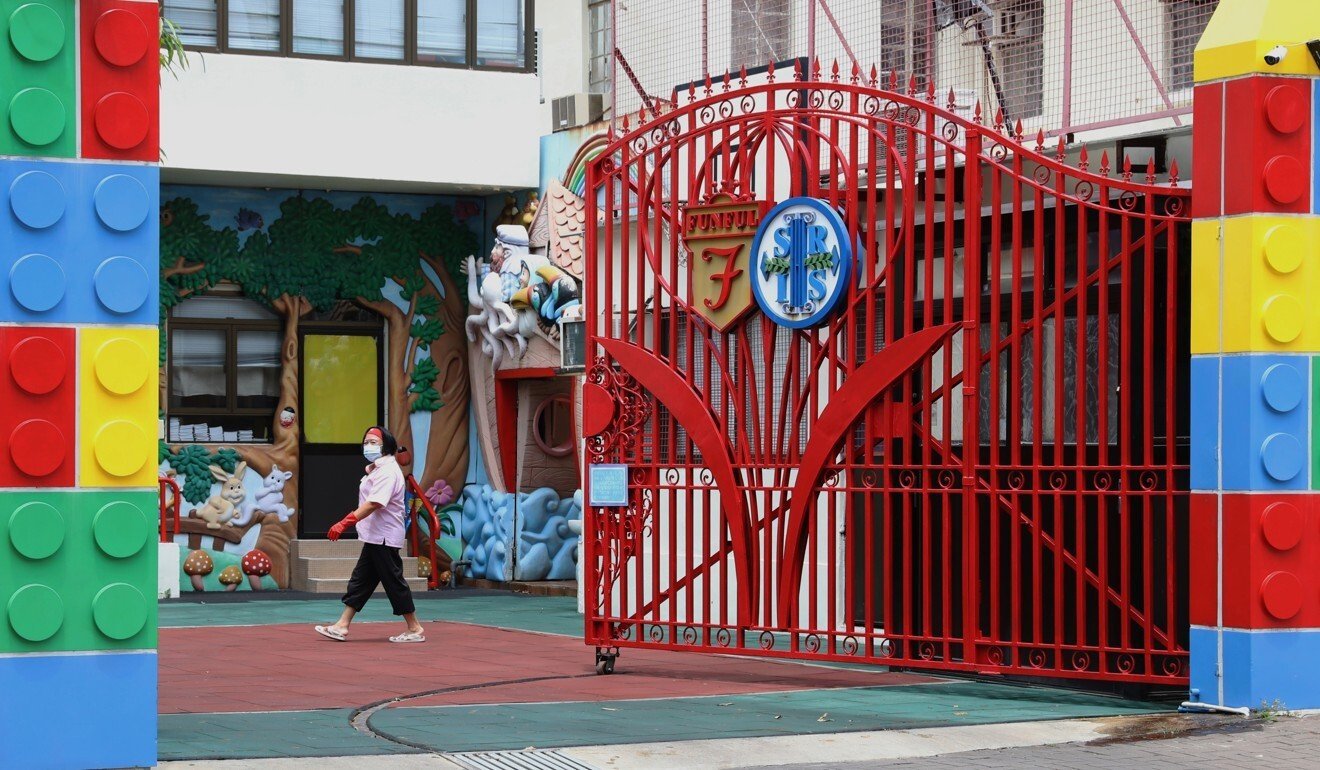 A masked worker at a kindergarten in Kowloon Tong.
2. Studying from home

To minimise infection risks, schools were closed in January and did not resume face-to-face instruction until the end of May, making for students' longest streak of vacation days in years.

Virtual classes became the new norm, but there soon proved to be a widening gap between more well-off pupils and those from lower-income families, who lacked the equipment to make the most of online learning. Studies conducted during the pandemic showed about 10 per cent of students had no electronic devices at home.


3. Theme parks closed

In March, the city's second wave of infections flared up, prompting tougher social-distancing rules affecting all walks of life.

Day trippers were disappointed to find theme parks such as Disneyland on Lantau Island and Ocean Park in the Southern district closed for long stretches.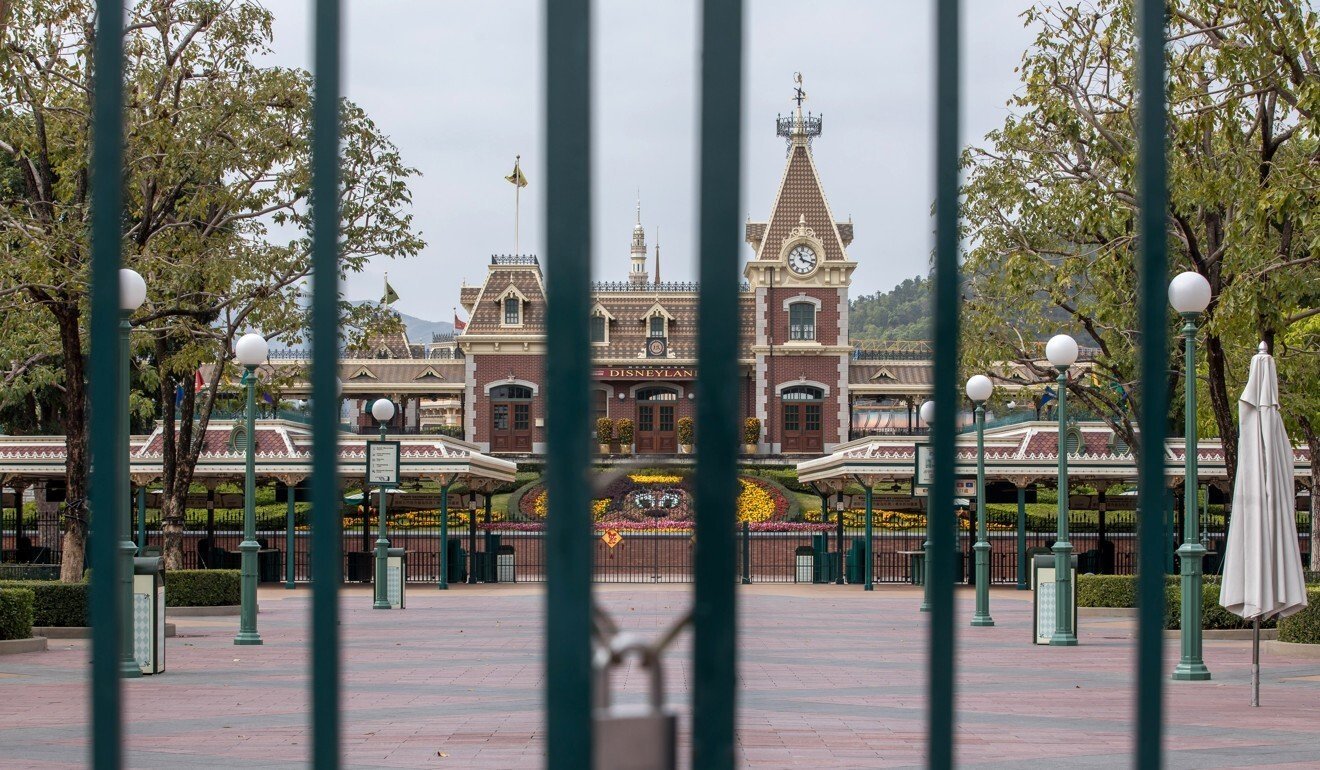 A locked gate at Hong Kong's Disneyland Resort.

When Ocean Park reopened for the first time in four months in June, it was packed with visitors, some of whom voiced their support for the struggling theme park, which was granted a HK$5.4 billion bailout by the government earlier this year.


4. The age of takeaway

Some aspects of daily life under social-distancing regulations were particularly disheartening, as was the case when dine-in services in restaurants were totally banned at one point at the height of the third wave of the outbreak.

Blue collar workers were left to munch their lunch takeaway wherever they could, often at construction sites and in parks, contending with both rain and the searing sun. The ban was so unpopular that it only lasted 48 hours.

Home delivery services, meanwhile, have thrived under social distancing, with the three main platforms – Deliveroo, Foodpanda and Uber Eats – recording more orders, and more food outlets signing up too.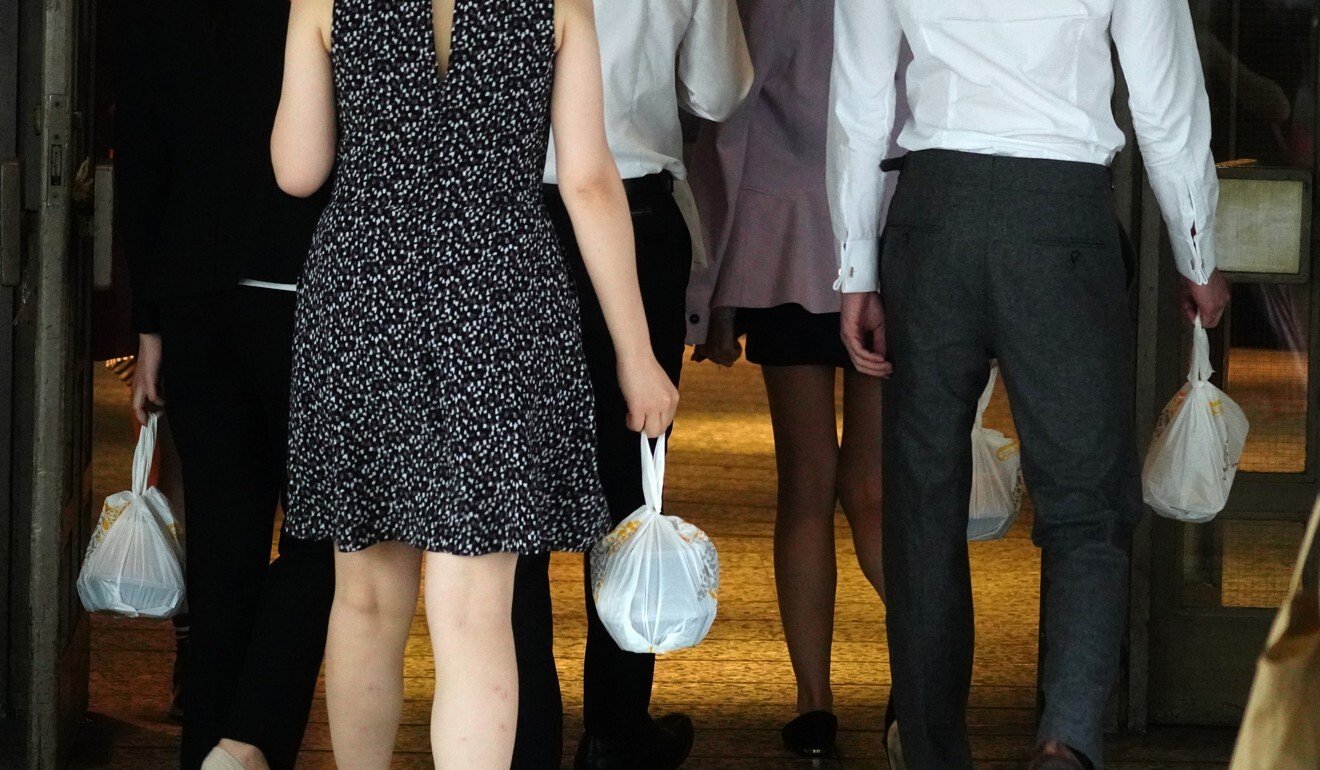 Takeaway has thrived under social distancing this year.
5. Shopping online

Social distancing also brought on new experiences with e-commerce. Hong Kong Retail Management Association chairwoman Annie Tse Yau On-yee said online sales did not come close to making up for the massive losses the sector saw throughout the year, though she anticipated increased online shopping was an inevitable trend that retailers would seize on. "Everyone wants to develop technologically, hoping for a breakthrough," she said.


6. Escaping to beaches and the countryside

With nowhere else to go, Hongkongers poured into the countryside for barbecue, hiking, local tours and other outdoor activities. Over Easter weekend in April, thousands of people flocked to beaches in Southern district and Sai Kung, turning a blind eye to the government warning of keeping social distance.
Some chose to barbecue at the country park and Plover Cove Reservoir in Tai Po, despite the gatherings being discouraged by infectious disease experts.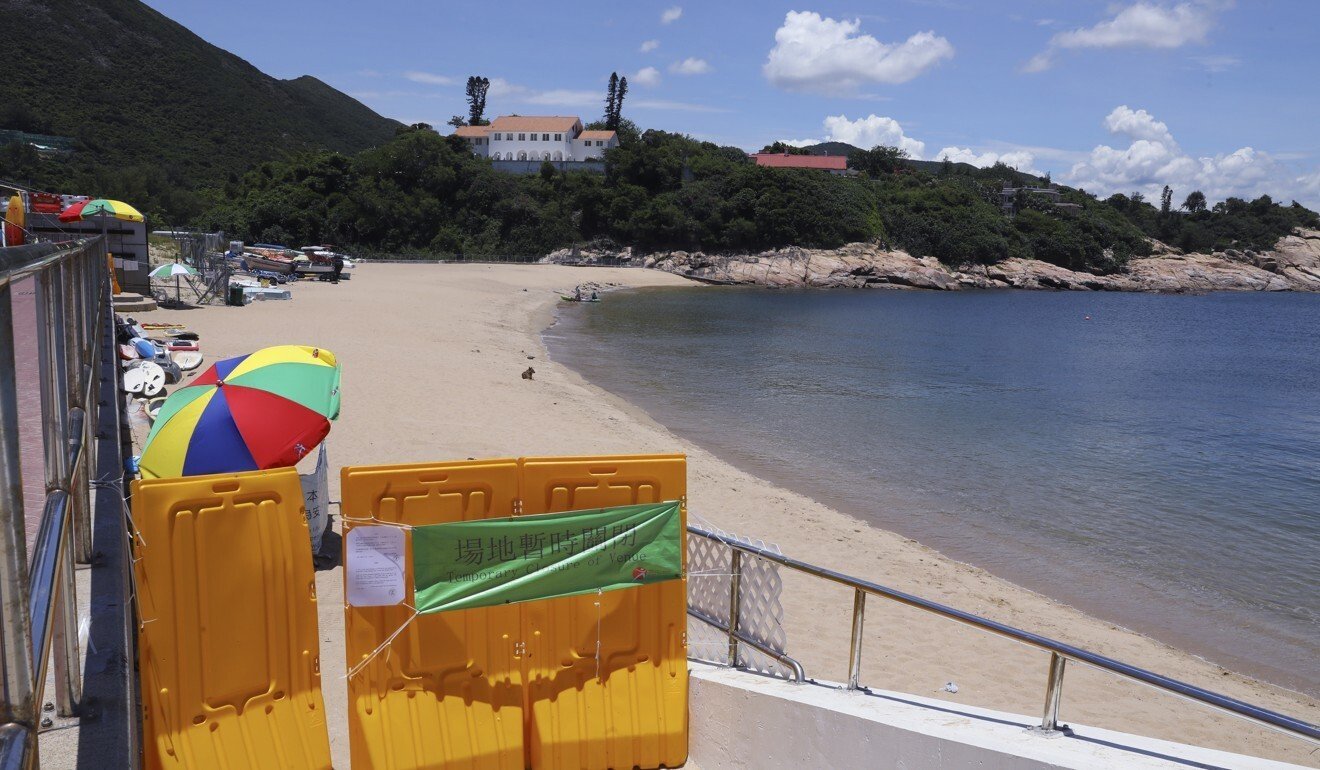 The government ultimately closed beaches to prevent coronavirus infections.

Ultimately, the government shut down beaches and barbecue pits across the city citing the public health hazard when the third wave of the outbreak hit in July through October.

More people taking part in outdoor activities resulted in higher numbers of accidental injuries and deaths. Fire Services Department figures showed there were 140 mountain rescue incidents from February to April, almost three times the 55 incidents that took place during the same period last year. The number of injuries also more than doubled from 26 during that period last year, to 65 this year.


7. Lights out on nightlife

Nightlife was muted ever since the city's leader threatened to ban alcohol in bars and restaurants after more than 100 coronavirus cases were traced to watering holes in the so-called bars and bands cluster during the third wave of the outbreak in March.

The infections started with customers and workers at a number of bars and pubs in the nightlife districts of Lan Kwai Fong, Wan Chai and Tsim Sha Tsui, and later spread to their close contacts and family members.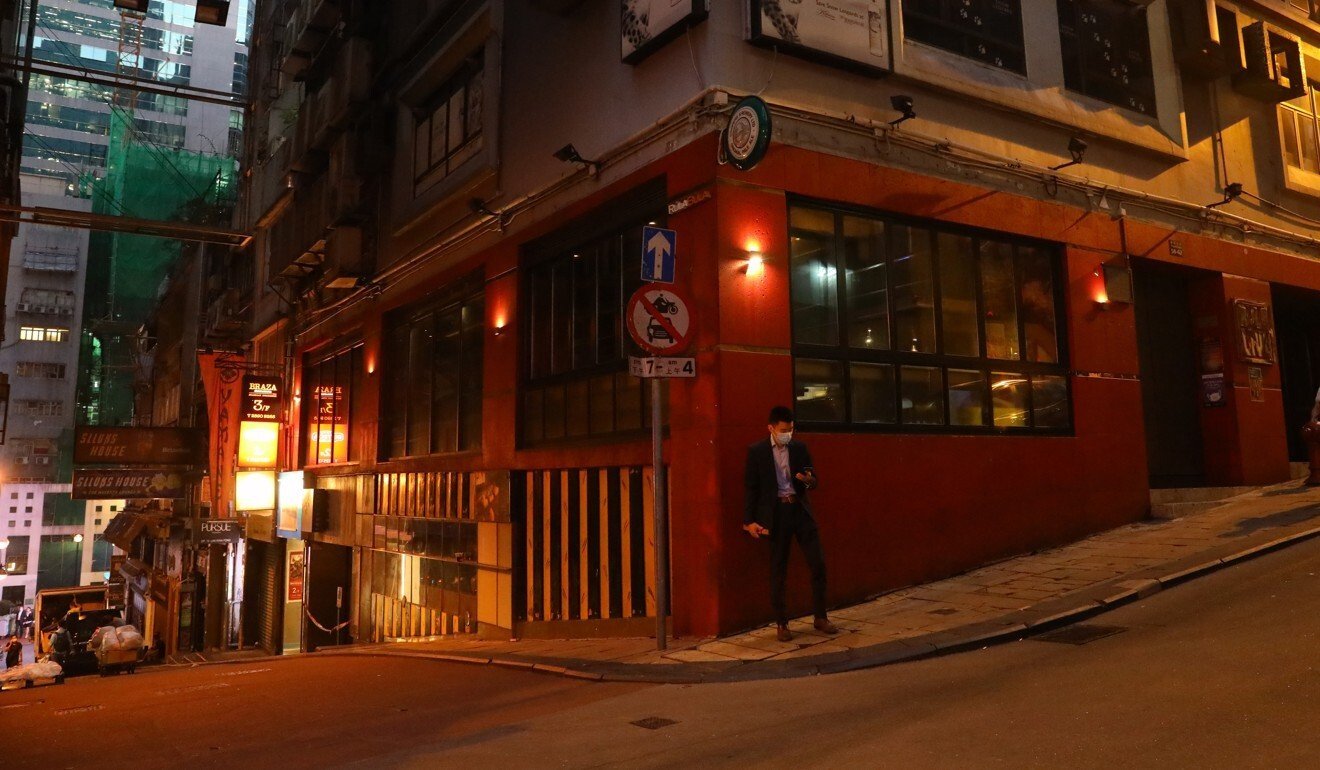 A man stands on an empty corner in the typically bustling bar district of Lan Kwai Fong.

Though the booze ban never materialised, drinking establishments without restaurant licences were forced to close at various times, and restrictions were placed on restaurants serving alcohol to limit cross-infections among revellers.

The bar cluster was ultimately overtaken, however, by an even bigger outbreak linked to dancing venues, one that has swollen to include more than 700 people and is blamed for triggering the city's fourth wave in late November. The cluster, which was centred on female retirees, young dancing coaches and well-heeled tai-tais, exposed Hong Kong's niche dance-hall subculture in the process.


8. Live-streaming the Lord

Church services and Sunday mass were forced to move to online due to social-distancing restrictions. The move mostly affected Hong Kong's Christian community, which counts 380,000 Catholics and 480,000 Protestants as its members.


9. No protests, vigils or elections

Public gatherings were almost universally banned, including annual mega-rallies such as the June 4 Tiananmen Square vigil and demonstrations marking the anniversary of the city's handover to China on July 1. The Tiananmen vigil, which regularly draws tens of thousands of people to Victoria Park in Causeway Bay, was cancelled for the first time in 30 years.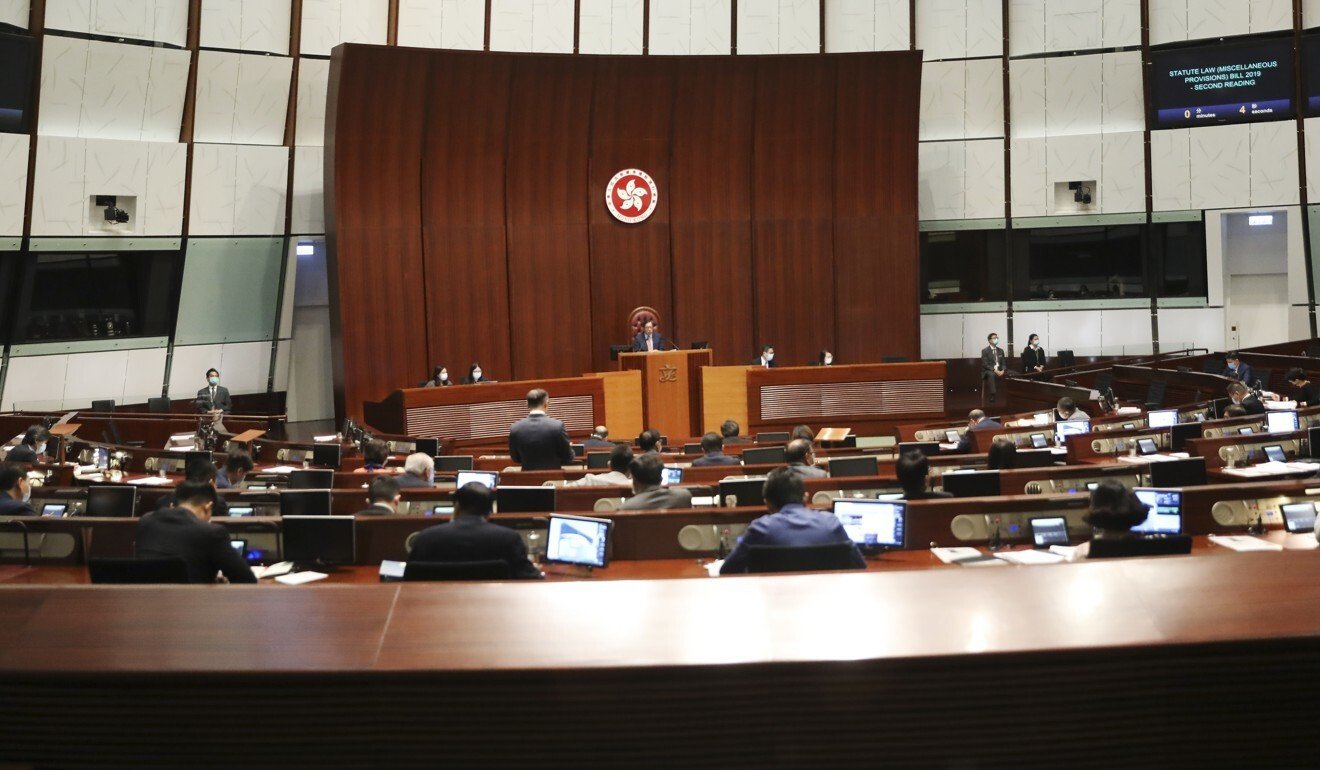 Legislative Council elections were postponed by a year over coronavirus concerns, but not without criticism.

The hotly anticipated Legislative Council elections, held once every four years, were also postponed by one year until September 5, 2021. Chief Executive Carrie Lam Cheng Yuet-ngor invoked emergency powers in postponing the polls, citing coronavirus-related risks – a move critics said was aimed at preventing opposition voices entering the legislature on the back of unprecedented gains in district elections the year before.


10. Travel bubble troubles

Hong Kong's ports of entry have been mostly sealed to all but city residents since February 3, with only three border checkpoints – the Hong Kong-Zhuhai-Macau Bridge, Shenzhen Bay Port and the international airport – remaining open.

The persistent closure drove the city's tourist arrivals down to heretofore unseen lows, and the prospect of resuming cross-border traffic remains remote amid the ongoing fourth wave and the discovery of a new, hyper-transmissible strain of the coronavirus in Britain.

Hopes of being able to once again travel abroad were sparked when the city and Singapore announced an impending travel bubble in November. But the bubble burst on November 21 before it could even go into effect as the fourth wave in Hong Kong took hold. The travel plan is now delayed until 2021.