Genetic analysis of an airport porter's Covid-19 infection, which ended Hong Kong's 33-day streak of zero community cases, found that the virus was related to four previously imported cases from Russia, health officials said on Tuesday.

They said the worker, 50, could have caught the virus from undiagnosed aircrew. The man, whose infection was confirmed on Sunday, was also revealed to be carrying the more infectious Delta variant, which the World Health Organization expects to become the dominant Covid-19 strain globally.

The city confirmed one imported Covid-19 case on Tuesday, an arrival from Cambodia. That brought the city's tally of confirmed infections to 11,952, with 212 related deaths. Fewer than five people tested preliminary-positive.

Tests done by the Department of Health's public health laboratory revealed that the viral genetic sequence of the porter's sample was different from that of a 27-year-old airport worker who was confirmed infected on June 24.

But the porter's sequence was found to be related to genomes of four imported cases from Russia. Those cases involved an aircrew member of cargo flight RL9933, which arrived from Moscow on July 6 and the porter had worked on, another cargo flight crew member who landed in Hong Kong on June 19, and a couple who came to the city on June 29.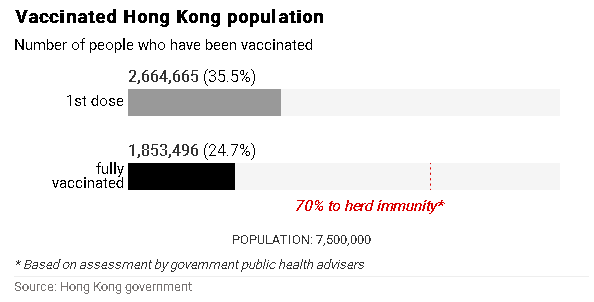 A separate analysis led by Polytechnic University Associate Professor Gilman Siu Kit-hang found that the airport worker's virus genome, although related to the ones of the Russian arrivals, was still six mutations apart from one of them. That meant the porter likely contracted the variant from a different source, which could be another infected traveller or contaminated surface on cargo goods from the country.

The team led by Siu also found 15 mutations between the porter's virus genome and the specimen from the earlier infected 27-year-old airport worker, which Siu said was sufficient proof that they were distinct infection events.

While the porter did not have any direct contact with the Moscow cargo crew member, he had worked inside the aircraft for several hours, including the cabin, and some turnaround aircrew had remained on that plane all along, the health department said.

"[The porter] might have been infected from some undiagnosed cabin crew on this flight from Russia," the centre said, adding that it was following up the case with overseas health authorities and investigations were continuing.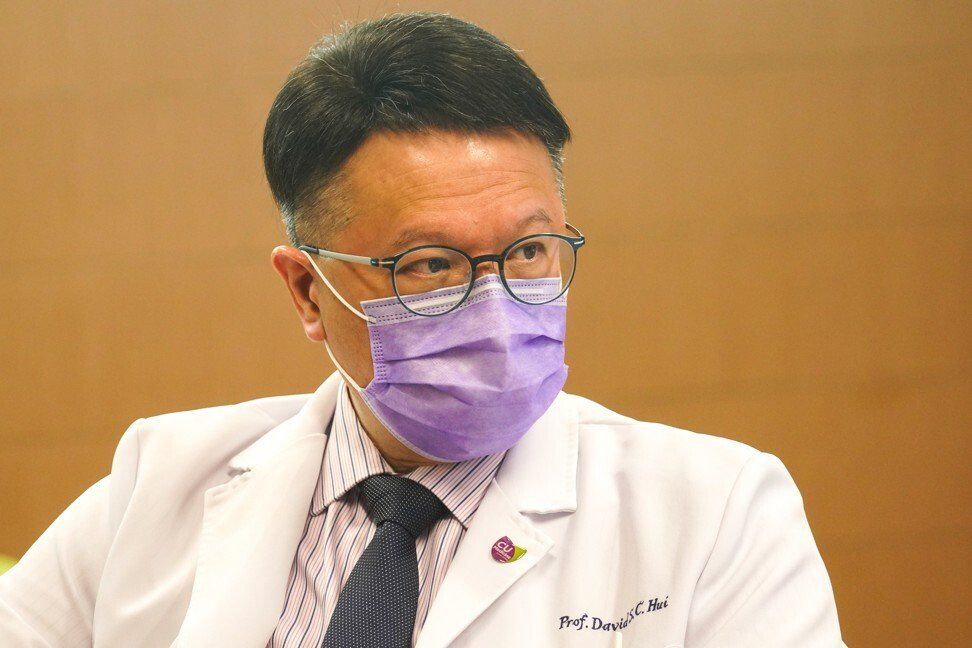 David Hui advises Hong Kong officials on their handling of the Covid-19 crisis.

The porter's infection is still considered a local case and has not yet been reclassified.

Respiratory medicine expert Dr Leung Chi-chiu said the porter could have been infected through airborne transmission by other aircrew members while staying in the enclosed space, which could happen even if the porter and an infected person were not present at the same time.

"The air change on cargo aircraft is usually not frequent," Leung said. "If a person enters an aircraft before the air has been changed, this is also considered as a kind of contact [with people previously on the plane]."

The latest discovery revealed the need to further tighten infection-control measures at the airport, Siu argued. He suggested certain key staff such as porters could wear hospital-grade personal protective items, such as face shields and goggles.

Periodic testing of environmental samples taken from cargo goods from around the world could identify high-risk areas of contamination, while installation of UV lights, as well as fumigation, could lower the risks of the virus passing from goods to airport staff, he suggested.

Leung pointed to loopholes in preventive measures at the airport, where many cargo flights arrived daily, including ones from extremely high-risk areas. He called for mandatory testing of airport workers every seven days instead of every two weeks and for workers carrying out high-risk activities, such as entering an aircraft, to wear full protective gear. Employees with lower-risk jobs, such as carrying luggage, should also have separate clothes and gloves for work.

Meanwhile, sources revealed the joint scientific committee under the Department of Health would meet on July 22 to discuss the possibility of administering a third vaccine dose to some members of the public.

Government pandemic adviser Professor David Hui Shu-cheong said it was too early to tell whether most Hongkongers currently needed a third dose of a Covid-19 vaccine.