Hong Kong has "stringent measures" in place to prevent the spread of a new Covid-19 variant that could be more vaccine resistant, the health secretary has said.

Secretary for Food and Health Sophia Chan Siu-chee was being questioned as to why the public had not been alerted to the risk earlier, after three cases of the Mu variant were reported on Friday.

The World Health Organization listed Mu as one of five "variants of interest" earlier in the week. Hong Kong confirmed Mu variant cases in June and July.

On Saturday, the city confirmed one imported infection, taking the total number of cases reported in the past 14 days to 68. All were imported.

"Whether it is a new variant, variant of concern or any Covid-19 virus, we treat it in a very prudent manner," Chan said on Saturday, adding officials were closely monitoring the situation.

When asked whether the variant could pose a problem locally, Chan said there was "always a risk" because people were returning to the city, but frequent testing had identified cases at the airport and during quarantine.

The flight suspension mechanism had also shielded the city from Covid-19 variants. "But all these stringent border control measures that we have instituted are to mitigate all the risks concerned," she said, adding that officials would monitor the situation and review measures if necessary.

About 4,500 infections involving the Mu variant, known scientifically as B.1.621, have been reported across the world, with more than half discovered in the United States, according to the University of Hong Kong's Dr Ho Pak-leung, who uncovered two of the three local cases while examining a government database open to the public.

Two of the patients – a 19-year-old man and a 22-year-old woman – had flown in from Colombia and were confirmed to have the Mu variant in early June, while the other, a 26-year-old woman, arrived from the US, health authorities said on Friday. She was found to be infected on July 24.

Local health authorities had not reported any cases involving the Mu variant until Ho, an infectious diseases specialist, made his discovery public.

The WHO added Mu, first found in Colombia in January, to its "variants of interest" list on Monday. It has also categorised "variants of concern" to prioritise global monitoring and research, with the Alpha, Beta, Gamma and Delta types on the list.

In its latest weekly epidemiological report on Covid-19, the WHO said the Mu variant had a number of mutations that suggested it could be more resistant to vaccines, but stressed further research was needed.

Saturday's confirmed case took Hong Kong's overall tally to 12,113, with 212 related deaths.

It involves an asymptomatic 45-year-old domestic helper from the Philippines who travelled on Cebu Pacific flight 5J272 from Manila on Thursday and tested positive on arrival in Hong Kong. She carried the L452R mutation, which is linked to several variants, including the Delta one. She had received two doses of Sinovac vaccine in the Philippines on July 5 and August 2.

Separately, a health expert said guidelines recommending that people who suffered an allergic reaction after the first dose of a Covid-19 vaccine
should not get a second shot were too conservative and outdated.

Professor Lau Yu-lung, who chairs the government's scientific committee on vaccine-preventable diseases, said his experience at a vaccination centre showed that many people with an allergy were vaccinated successfully.

Only four people experienced difficulty in breathing or low blood pressure which required immediate intervention by medical staff, he said. The ratio was far lower than cases overseas.

"[Our current guideline] says we need to be cautious about instant allergic reactions to food and medicine. In fact, it is unnecessary, they can receive the jab," Lau told a radio programme on Saturday.

"I do not mean the guideline at that time was wrong … It's because we did not have enough experience. But after 7.7 million jabs being administered in six months, I think these guidelines are outdated and we have to update them."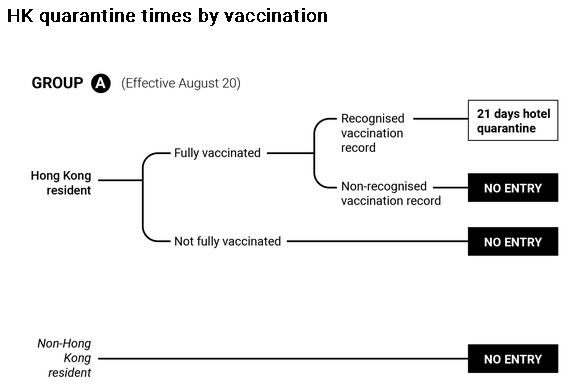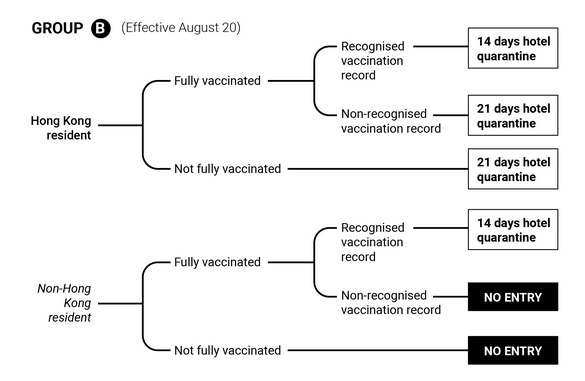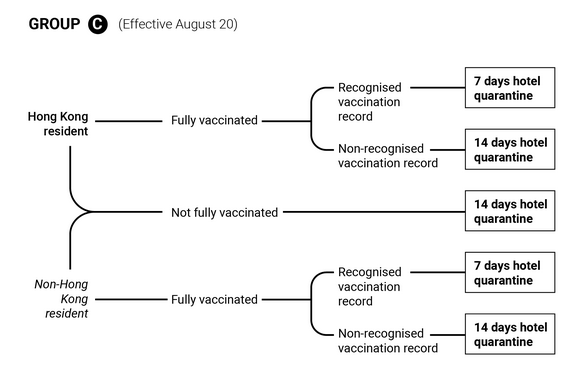 He suggested the government consider lowering the minimum age for receiving the Sinovac vaccine from 18 years old to 11 or 12, because local research data showed that teenagers experienced similar reactions after receiving that jab or the BioNTech one.

"The findings have reassured that both of the vaccines are safe for our teenagers in this age group … There is absolutely no problem," Lau said.

"The vaccination rate could be boosted once the Sinovac vaccine is approved for teenagers, as a survey has shown that 30 to 40 per cent of teenagers wish to get the Sinovac jab."

An employee at Kowloon Hospital died a few days after experiencing acute heart disease following the first jab of the Sinovac vaccine, raising concerns about the government's push for health care workers to get vaccinated.

Lau said the public did not need to be too worried about cases involving individuals who had received vaccines within 14 days of dying and should wait for follow-ups from the Coroner's Court and an expert committee monitoring vaccine side effects.

"About 3,000 residents died because of acute heart disease in 2019 … I think the public need not be overly concerned," he said.

Health authorities revealed they had received reports of 11 deaths in August. Seven had taken Sinovac jabs and the rest the BioNTech vaccine. The Department of Health said no case was potentially linked to vaccination.