Shortly after chairing a meeting with his colleagues at the Democratic Party's headquarters in Prince Edward on Wednesday afternoon, Lo Kin-hei hopped into a taxi for a 45-minute ride to the Hong Kong border town of Lo Wu.

The Southern District Council chairman was at Lo Wu Correctional Institution to visit his council colleague Tiffany Yuen Ka-wai.

Prison visits have become his daily routine since 47 opposition figures were remanded after being charged with subversion two weeks ago under the national security law Beijing imposed on Hong Kong last June.

The 36-year-old social worker took the helm of Hong Kong's biggest opposition party three months ago and immediately found himself caught in the most turbulent political storm in the city's history.

Key players in the opposition camp – from veteran lawmakers to young district councillors and activists – have been locked up on charges of subversion for their roles in an unofficial primary election held last year to shortlist candidates for Legislative Council polls.

Fresh from a landslide victory in 2019's district council elections, the opposition camp was eyeing its next prize, at the Legco polls, originally scheduled for last September but postponed because of the Covid-19 pandemic.

Prosecutors argued the camp's ambitious "35-plus" plan to score its first majority in the 70-member legislature was part of a wider aim to paralyse the administration and threaten to veto the budget to press the government to address its demands.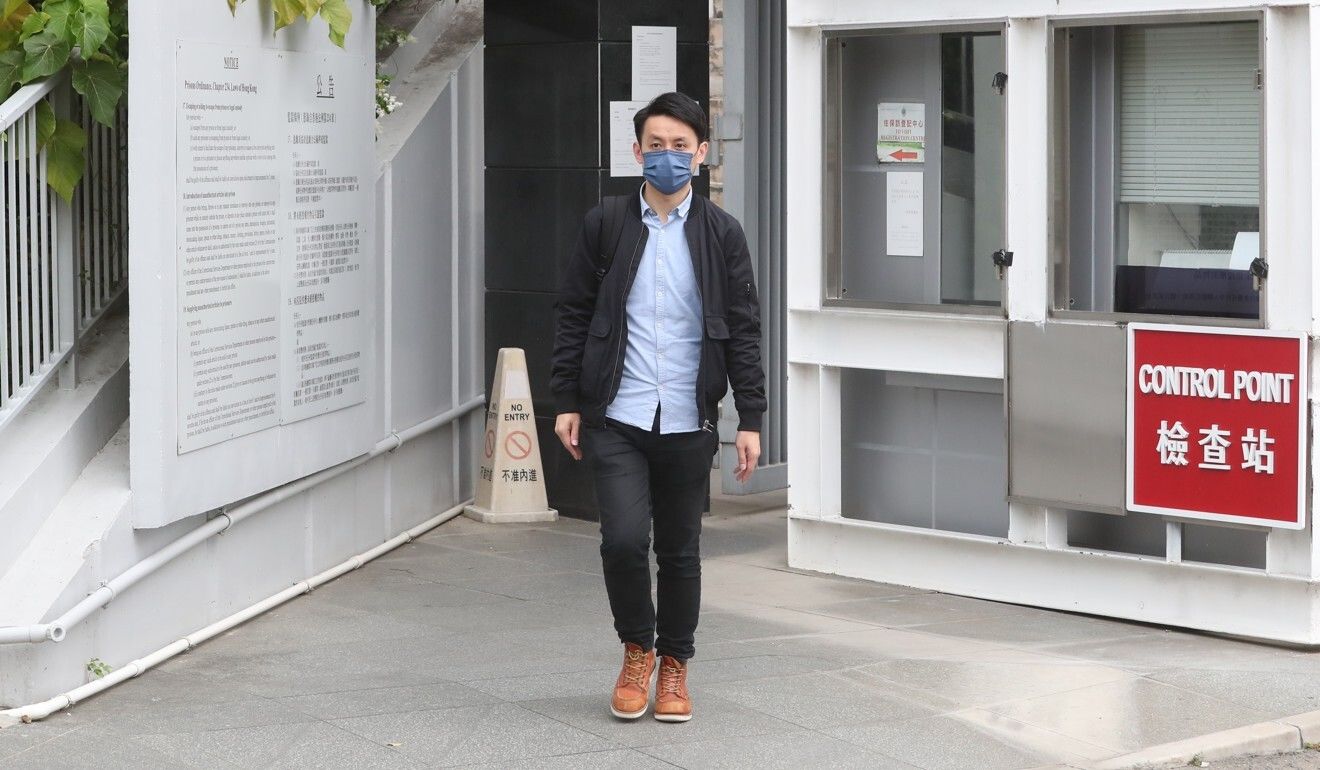 Democratic Party chief Lo Kin-hei after a visit to Lo Wu Correctional Institution.

Lo himself has one count of unlawful assembly hanging over him, related to the 2019 anti-government protests, but is among a limited pool of opposition activists not behind bars.

His phone has been ringing incessantly, as local and foreign journalists have been seeking his views on the fast-moving political developments.

Retired party veterans such as Yeung Sum and Lee Wing-tat have also appeared on television and radio shows in recent days.

"It's a big responsibility," Lo told the Post. "The voice of democrats should never be absent."

If that came across as bravado, he did not hold back from describing his worries, given the sweeping nature of the national security law.

"I am treading a tightrope every day. Even though I am certain my comments do not break the law, there is no guarantee that the authorities will not come after me one day," he said. "Will I be accused of badmouthing Hong Kong by doing interviews with the foreign media?"

Now Beijing is moving with drastic reforms of the city's electoral system, aimed at ensuring that only patriots run Hong Kong.

The extent of the changes, affecting elections of the chief executive and Legco, have left political analysts arguing that Hong Kong's once robust opposition camp is in danger of being marginalised.

With full details of the changes yet to be announced, opposition politicians and activists told the Post it was too early to say if they would take part in future elections.

But what is known so far has already left many struggling to find reasons to continue.


Established parties at a crossroads

Even members of the most established opposition parties make no secret of their current state of despair.

Leticia Wong Man-huen, a Sha Tin district councillor and rising star of the Civic Party, revealed that the option of disbanding had already surfaced.

"I have to admit that such discussions exist," she said.

The journalist-turned-activist said she was shaken by reports of her former party members being arrested and locked up, and watching footage of them being ferried to and from courts in prison vans.

"I have been angry, sad and worried, overcome by an unwillingness to accept all of this," she said.

Among the 47 charged, four – former Civic Party leader and lawmaker Alvin Yeung Ngok-kiu, ex-legislators Kwok Ka-ki and Jeremy Tam Man-ho, and district councillor Lee Yue-shun – announced during court hearings that they were cutting ties with the party, which some have regarded as an attempt to prove their determination to quit politics and not reoffend.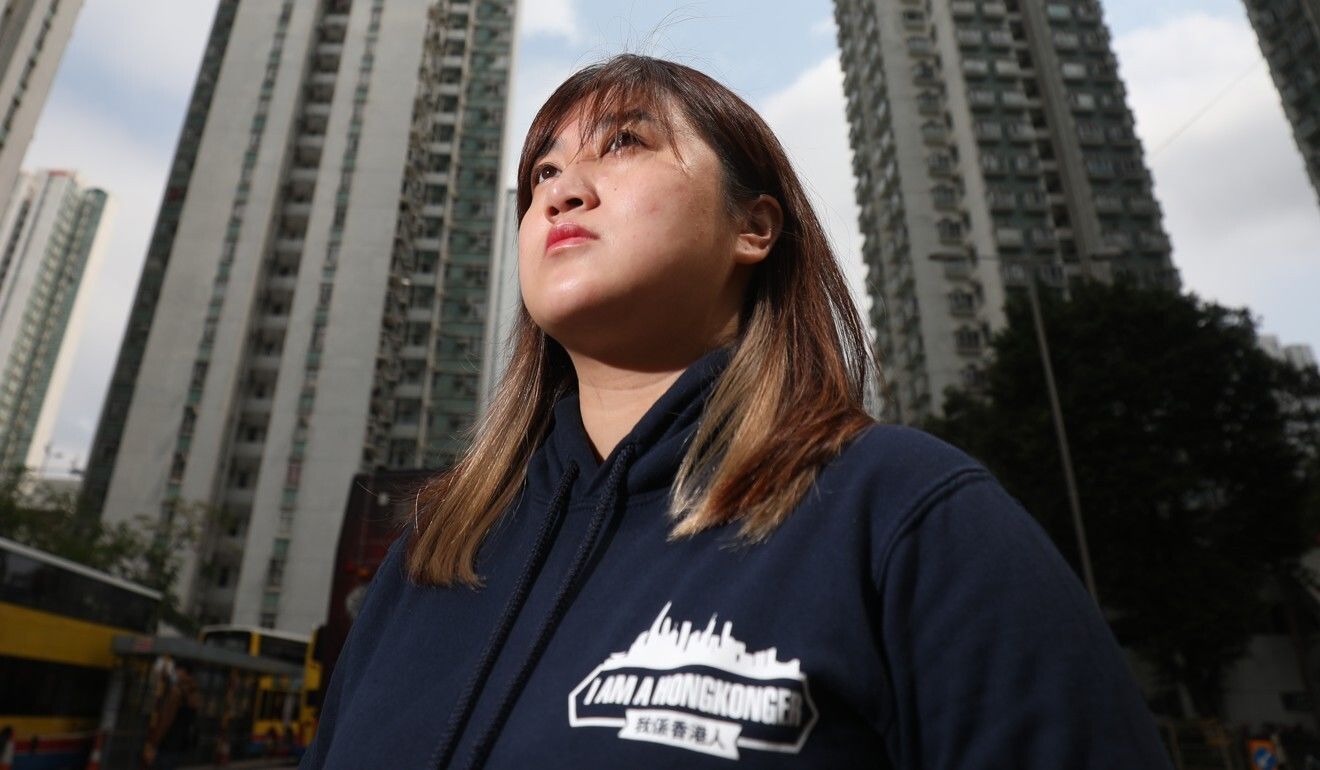 Sha Tin district councillor Leticia Wong.

For years, the Democratic Party and Civic Party stood for moderate pro-democracy voters, but both irked Beijing in 2014 by supporting the Occupy protests which shut down parts of Hong Kong for 79 days.

Both then supported the anti-government protests of 2019, which Beijing has cited as a reason for imposing the national security law as well as the imminent overhaul of the electoral system.

Last November, the standing committee of Beijing's top legislature handed down a resolution giving the city government sweeping powers to unseat lawmakers deemed to have promoted independence, refused to endorse China's sovereignty, colluded with foreign forces and jeopardised national security.

Four opposition lawmakers were then disqualified, including Dennis Kwok, Alvin Yeung and Kwok Ka-ki of the Civic Party.

Dennis Kwok and Yeung went to the United States in 2019 and met business leaders and government officials to discuss the anti-government protests in Hong Kong, and signed a joint letter calling for sanctions.

The fourth disqualified lawmaker, Kenneth Leung of the Professionals Guild, was cited for a trip he made to the US which included pro-establishment lawmakers.

Their ousting triggered the mass resignations of 15 opposition lawmakers, leaving only two independents in Legco.

"We have to admit that it will take us some time to recover and there is no point to lie to anyone about this," Wong said. "Following all these massive events, we have to recalibrate our pace."

For now, the party's priority is to support its 27 remaining district councillors, Wong included, as they brace themselves for government action that could lead to their disqualification from holding office.

Lo, of the Democrats, said that while his group had not seen a wave of resignations, he expected some long-time members to exit the political arena or even leave the party eventually.

That would be reasonable and understandable under the current political climate, he added.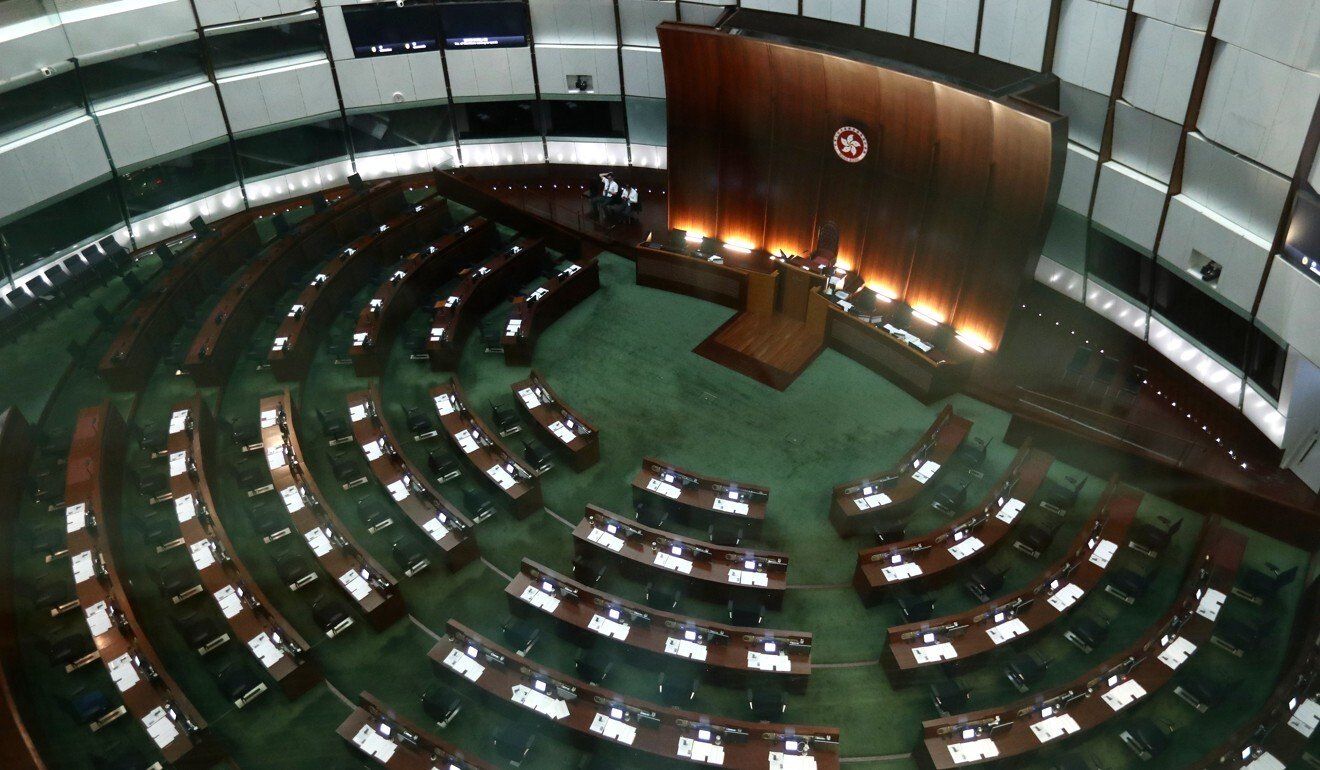 Hong Kong's Legislative Council.
Who wants to run for election now?

Beijing's plans to reform Hong Kong's electoral system will see the Election Committee, which chooses the city's leader, being expanded and given new powers.

A resolution endorsed by China's legislature on Thursday will add 300 Beijing loyalists to the 1,200-strong committee, making a total of 1,500 members. It will also get new powers to nominate lawmakers and send some of its own members to Legco.

The legislature will be expanded from the current 70 seats to 90, but it is not yet known how the seats will be distributed between the functional and geographical constituencies and the newcomers from the Election Committee.

The proportion of directly elected lawmakers from geographical constituencies is expected to shrink. Currently they account for 35 seats, but reports have said their number could fall to 30, or even 20, if Election Committee lawmakers become the strongest force with 40 Legco seats.

Much is at stake for the opposition, if the number of directly elected seats shrinks significantly, as this is their main way into Legco. In the past, it won more than half the seats from geographical constituencies.

If Beijing slashes the directly elected seats from 35 to only 20, the opposition might end up with only a few of the 90 in Legco – and that is assuming its candidates get cleared to enter the race in the first place.

Looming over all is the new review committee to vet candidates for all elections and ensure that only "patriots" are cleared to run.

Jat Sew-tong, a respected senior counsel, argued that objective criteria were needed to guide the new vetting committee, so it would not ban candidates arbitrarily.

Political scientist Ivan Choy Chi-keung, from Chinese University, said the changes were a blow to the city's democratic development.

He said the best-case scenario might be for Beijing to allow the model adopted in Macau, where the 33-strong Legislative Assembly includes four opposition members.

"That may not result in a unified voice singing the authorities' praises. But neither will there be an effective power to exercise checks and balances," he said.

If Beijing barred the opposition from contesting elections altogether, Choy added, opposition parties could find themselves reduced to pressure groups at best.

The worst scenario, he said, entailed more crackdowns and arrests of all opposition figures, though he thought that was unlikely.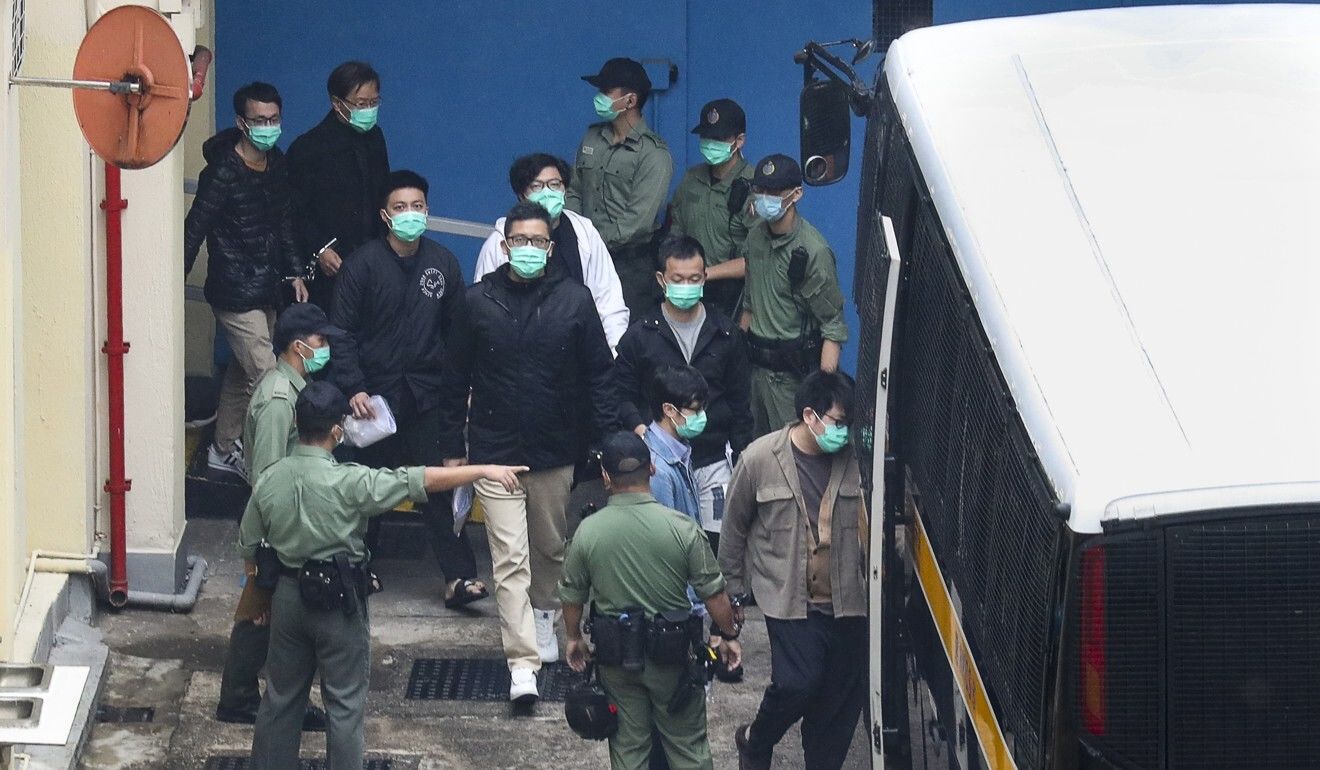 Some 47 former opposition lawmakers and activists leave Lai Chi Kok Reception Centre.

The Democratic Party's Lo said even if pan-democrats were cleared to run and won, they risked being unseated at any time.

"Why should people back you in the polls? It is not going to achieve anything and we all know it. It is perhaps easier to call for a boycott," he said.

But he has not ruled out taking part in elections yet.

He said: "I have yet to write it off because I do not know what else we can do apart from contesting elections. Does it mean we just sit there and be suppressed further every day?"

The Civic Party's Wong accused Beijing of raising the bar impossibly high for the opposition "to demonstrate their sovereignty and power".

The party had been affected by the ousting of opposition lawmakers and mass arrests, she said. Uncertain whether she would take part in future elections, she said: "The chances are slim, I would say."

On Friday, Zhang Xiaoming, deputy director of the State Council's Hong Kong and Macau Affairs Office, insisted the overhaul would not shut out all opposition activists, saying there were "patriots" among the pan-democrats who could still run for election.

Lau Siu-kai, vice-chairman of the semi-official Chinese Association of Hong Kong and Macau Studies, said that from Beijing's perspective, the overhaul was less about weeding out the opposition than ensuring that those entering the establishment were patriots.

If opposition members passed Beijing's requirements to prove their patriotism, he said, they would be allowed to run.

But even if they were willing to bend themselves to comply with Beijing's requirements, these opposition parties could end up displeasing their supporters, Lau said.


Impact of opposition figures' arrests

Former education sector lawmaker Ip Kin-yuen doubted that Legco elections would appeal to voters at all, if the number of directly elected seats was reduced sharply.

He is one of two former lawmakers who have not faced criminal charges or disqualification since the mass resignations last year. The other, Charles Mok of the information technology sector, has indicated that he will not run in future elections.

Ip, vice-president of the pro-democracy Professional Teachers Union, has not decided whether to run again, and said he would weigh his options cautiously.

"When more than 40 people have been arrested, where else do we find people to take part in the election?" he asked.

He said the mass arrests had sent a chill through the opposition camp, causing members to think twice of the risks in taking part in what used to be considered a civil right.

Figo Chan Ho-wun, convenor of the Civil Human Rights Front, organiser of some of the city's most high-profile marches, said the option to run for elections was already out the window for him as he had been charged with a raft of offences related to various marches in 2019.

Many others in the League of Social Democrats, which Chan belongs to, are in the same boat. He lamented that Beijing's various recent moves had the effect of silencing dissent in the city.

He said Hongkongers had a long tradition of making themselves heard by taking to the streets, but the authorities had not approved any peaceful marches for almost two years because of the Covid-19 pandemic and worries that demonstrations might turn violent as in 2019.

Beijing's "retrogressive" electoral reforms made it almost impossible for the opposition to return to Legco, which was another source of dissenting voice in the city.

As Democratic Party leader Lo scrolled through the messages on his phone, he was sometimes overwhelmed by sadness, realising that most of his closest allies were now gone.

"They are still in the chat group, but they are not there any more," he said. "We who are enjoying freedom outside can only try to do as much as we can."