For almost a year, the world has been reeling from the Covid-19 pandemic. Now, it appears we are beginning to see light at the end of the tunnel, with Britain and the United States administrating the first shots of a vaccine developed by the American pharmaceutical giant Pfizer with Germany's BioNTech.

Many governments around the world plan to inoculate their residents with Covid-19 vaccines, including Hong Kong's. The Carrie Lam administration has announced procurement agreements with three pharmaceutical companies. One is mainland-based Sinovac Biotech, which will provide a million doses in January. The other two are China's Fosun Pharma, which will supply the Pfizer-BioNTech vaccine, and the UK's AstraZeneca.

Unfortunately, the Sinovac vaccine has been the subject of heated debate and even malicious attacks, especially on social media.

Denouncing what she sees as politicisation of the government's procurement process, Chief Executive Carrie Lam Cheng Yuet-ngor stressed at a media briefing that the government's decision to procure mainland-manufactured vaccines was based on scientific evidence.

It cannot be ruled out that the gossip surrounding the Sinovac vaccines is politically motivated, and any blatantly false or scientifically unfounded rumours must be corrected.

However, given the nature of Covid-19 and the accelerated vaccine development process, it is understandable that some people are hesitant, not only with regard to the Sinovac vaccine but also the others. Remember that even in an advanced country like the United States, there are many anti-vaxxers who oppose any kind of vaccination.

For starters, the full picture of this coronavirus is yet to be uncovered. It is unclear how long a vaccinated person will remain immune and whether there is a risk for a vaccinated person to transmit the virus. Moreover, while some vaccines have proved effective in trials, only time will tell if such results can be scaled up.

Furthermore, public concern about vaccine safety is understandable. For example, what are the side effects of getting a shot? The general public who lack medical knowledge may be frightened by news reports of participants suffering sickness during the clinical trials.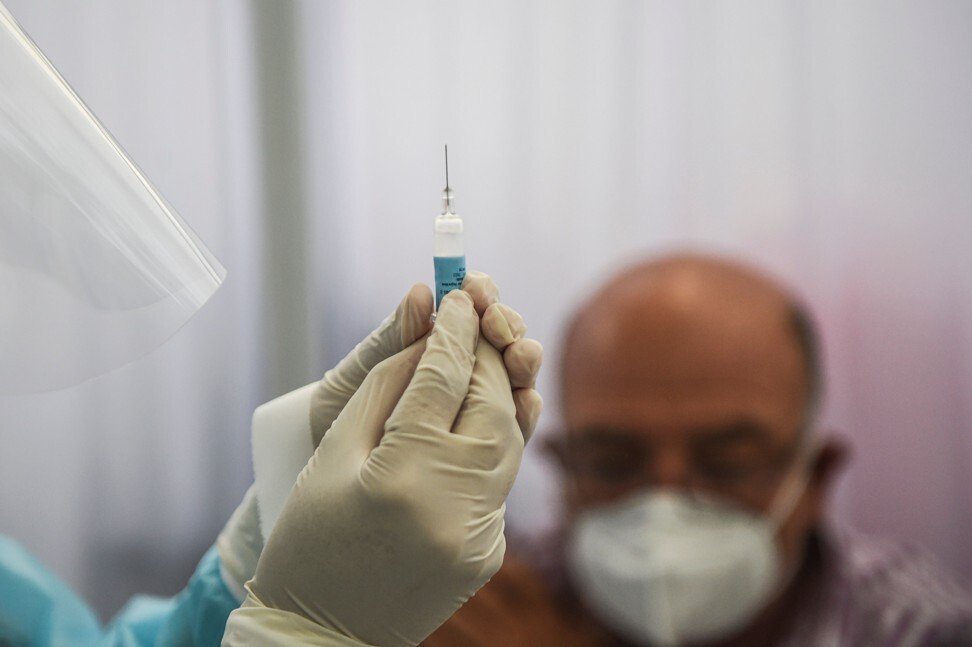 A health worker prepares to inoculate a volunteer with a Covid-19 vaccine produced by Sinopharm during its trial in Lima, Peru, on December 9. Peru temporarily suspended the clinical trials after detecting neurological problems in one of its test volunteers.

There were even recent reports of people in a vaccine trial experiencing facial paralysis, which were used by some people in Hong Kong to insinuate that Chinese-made vaccines had potential hazards. But the fact is, medical experts had already explained that this side effect is temporary and not severe as most people think.

In public relations, keeping stakeholders fully informed and updated about the matter in question is an effective way to prevent and extinguish harmful rumours. So the Hong Kong administration should launch a communication programme to give the public the objective facts about these vaccines.

To gain public trust in the forthcoming vaccination programme, the government needs to address scepticism and suspicion not just with empathy, but also professionalism and transparency, supported by up-to-date scientific data.

For example, the Hong Kong public should be informed that since the 2018 vaccine scandal involving Changchun Changsheng Biotechnology, the National Medical Products Administration (formerly the China Food and Drug Administration) has done a lot to clean up the vaccine sector. In fact, other countries have now signed agreements with China to procure Chinese-made vaccines.

The Hong Kong government should also allow people who wish to be vaccinated to choose the brand. Not giving people a he choice might raise more suspicions about Chinese-made vaccines.

Each Covid-19 vaccine has its own advantages and drawbacks. The Sinovac vaccine, for example, can be stored at regular fridge temperatures, which makes distribution easier, while the Pfizer-BioNTech vaccine has to be stored at minus 70 degrees Celsius.

Vaccines and widespread inoculation is undoubtedly the first step for world recovery. The benefits of herd immunity achieved through vaccination certainly outweigh personal concerns. The public must be provided with information on the benefits and risks associated with each procured vaccine, and allowed to come to an informed decision. Transparency is key.