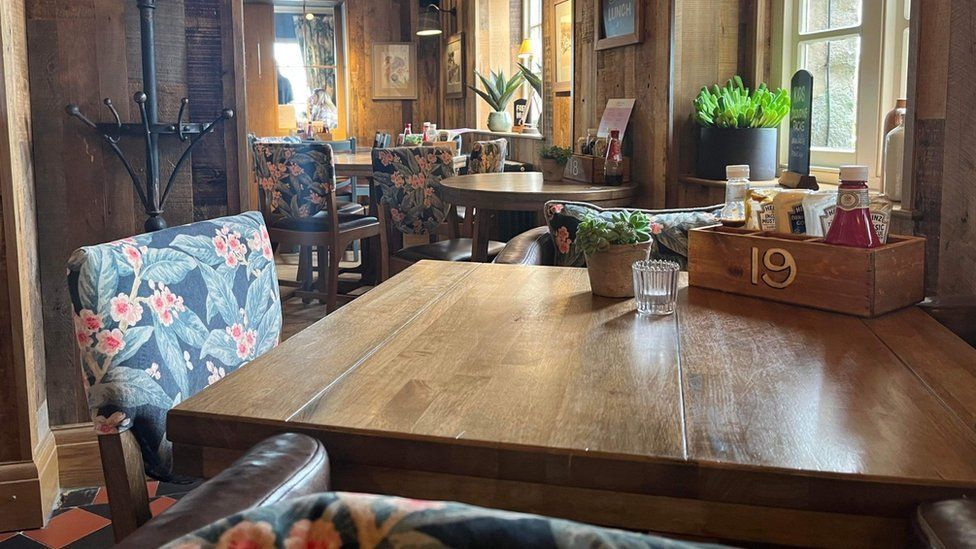 Hospitality is being hit by rising costs, after it was particularly affected by closures during the pandemic.
Many hospitality firms have introduced special measures to absorb the costs.

Some are now taking deposits, charging cancellation fees and others no longer accept reservations from blacklisted customers who repeatedly fail to show.

"It was probably in the region of about £20,000 we lost last summer due to no-shows," said pub boss Heidi Bakewell.

"It's not as bad this year as last year, but it is early days," said the manager of Bryncynan in Morfa Nefyn, Gwynedd.

The pub and restaurant has started to refuse bookings from customers who have previously cancelled late or failed to show.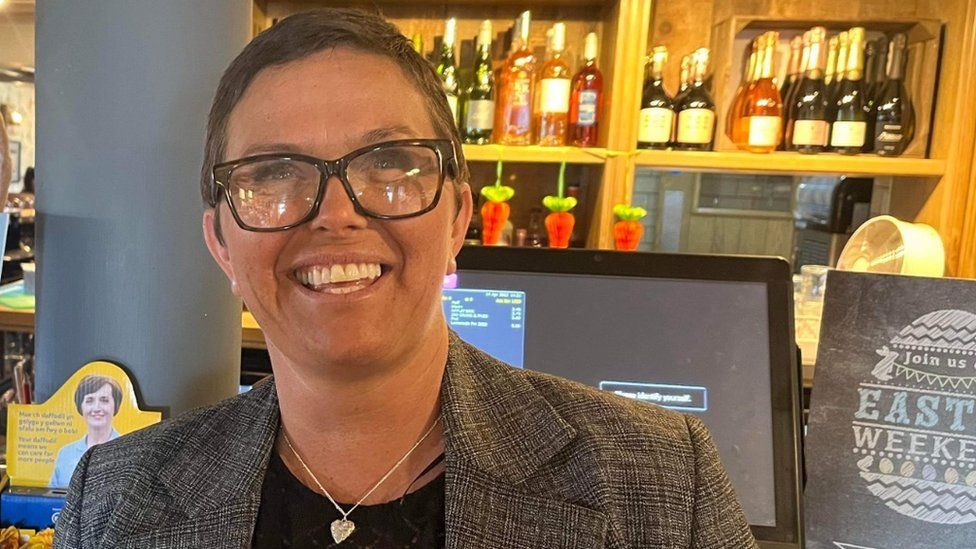 Pub boss Heidi Bakewell says cancelling bookings is "just a matter of courtesy"

She said it added pressure to a busy kitchen which was already operating at reduced capacity due to staff shortages.

When customers do not show up, it means they have to rely on passing trade to absorb costs including food, staffing and energy.

"We understand life gets busy, the sun comes out, people are at the beach a bit longer, but it's just a matter of courtesy to make that phone call so we don't end up in a financially worse-off position," she said.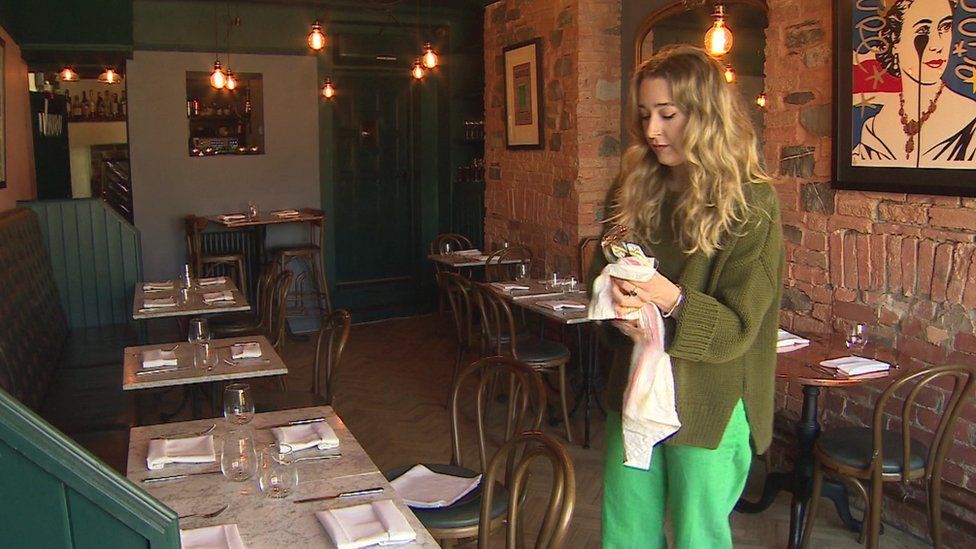 Hywelis Thomas-Howels: "A part of you is dying inside because it's 7:30 on a Saturday night and you've lost six covers"

Môr restaurant in Mumbles, Swansea, has a "black book" and a "do not return" policy if customers do not show up without a reasonable excuse.

"When you're speaking to people on the phone and it's half an hour before their booking and they tell you that six of them have now come down with Covid, a part of you is dying inside because it's 7:30 on a Saturday night and you've lost six covers," said manager Hywelis Thomas-Howels.

'It's been really difficult'

"I think there is perhaps a culture of people coming to a local area, blanket-booking restaurants and then making their mind up on the evening as to where they'd like to eat with no regard for the smaller local business.

"It's been really difficult, especially when every table counts, every cover counts, considering the last two years for hospitality, it's been tough."

The hospitality sector was hit particularly hard by the pandemic as many establishments had to close their doors during months of lockdowns.

The industry is now also being hit by rising costs for food, energy, business rates, an increase in VAT, with the cost of living crisis affecting staff and customers alike.

There is also still a shortage of staff in the industry with many restaurants still not able to operate at full capacity.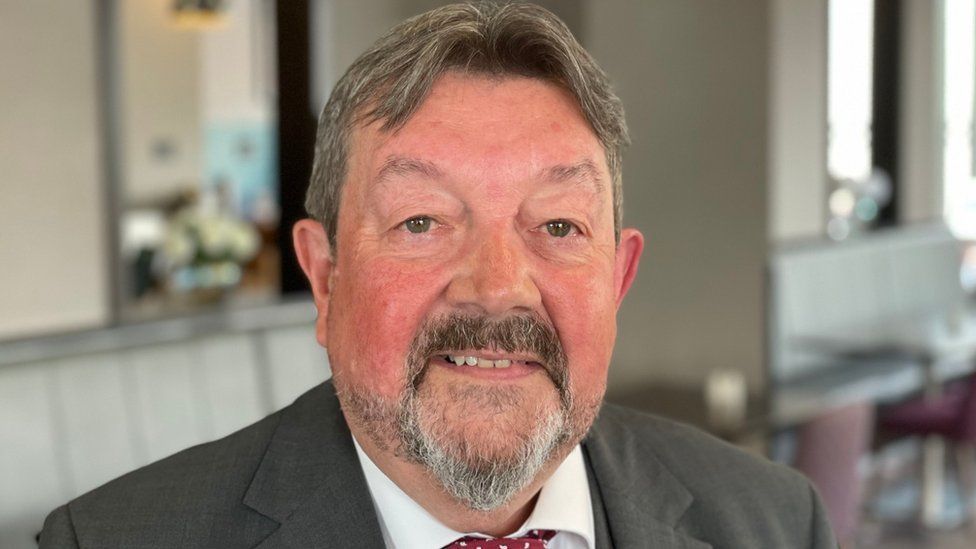 David Chapman said the hospitality industry was being hit by rising prices across the board

"We've gone through two years of economic hardship," said David Chapman from UK Hospitality Cymru.

"The industry has suffered with closures, restrictions, trading way under viability."

Costs have increased significantly: Fish has doubled in price in the last year, potatoes cost 70% more and energy bills are up 95%, he said.

Staff shortages have also forced businesses to increase pay to attract new workers.

"It is literally spinning plates, isn't it? That means the margins are so sensitive that anything that happens to affect daily trade will impact that business."

He said despite the issues, the hospitality sector was resilient and would deal with last-minute cancellations and no-shows in different ways.

"I think the real answer is to have some consideration, give a call and say 'sorry, we can't come' and that'll make everything good," he said.