Digital payment providers have ramped up rewards and discounts to tempt consumers to their platforms for the government's HK$5,000 (US$650) electronic voucher roll-out, while Hong Kong's finance minister has warned merchants against conspiring with shoppers to fraudulently cash in the coupons.

The rival payment platforms chosen for the e-voucher scheme unveiled a raft of new offers on Saturday, including additional digital money and iPhone giveaways, as they compete for up to 7.2 million eligible consumers.

The deals to entice residents came as Financial Secretary Paul Chan Mo-po warned that merchants who conspired with consumers to cash in the vouchers would be blacklisted or sought by law enforcement agencies.

He added that the four payment platforms – Octopus, AliPayHK, Tap & Go and WeChat Pay HK – would also be "closely monitored" for such irregularities.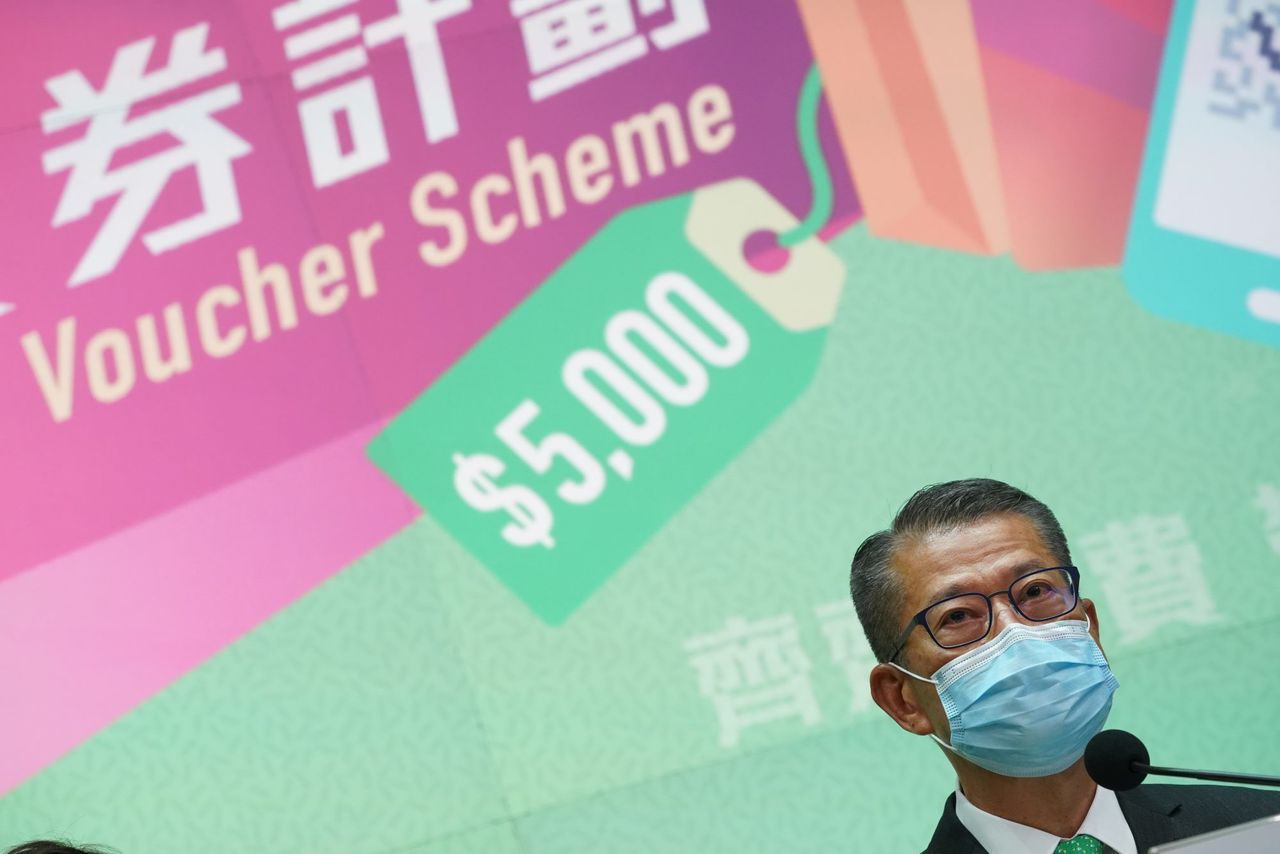 Financial Secretary Paul Chan.

Consumers will have at least five months to spend the handouts, which come in instalments, on retail shopping, restaurant dining and public transport.

"If a merchant that used to have small-sum transactions is found to have large-sum and unusual transactions, we may blacklist them if appropriate so they can no longer join this scheme," Chan told a radio programme. "If there are elements of conspiracy and fraud, we won't rule out taking law enforcement action."

He said 13,000 merchants had installed a digital payment system since April when the government picked the four platforms, which he described as encouraging in terms of the city's e-payment development.

He also defended a government change allowing residents to use the handouts for transport. He said that after gauging views from the public, convenience had to be a very important consideration while transport costs were significant for low-income residents.

The first instalment of vouchers in the HK$36 billion scheme, announced in Chan's budget speech in February and which aims to boost spending and help accelerate the city's economic recovery amid the Covid-19 pandemic, will be handed out from August 1.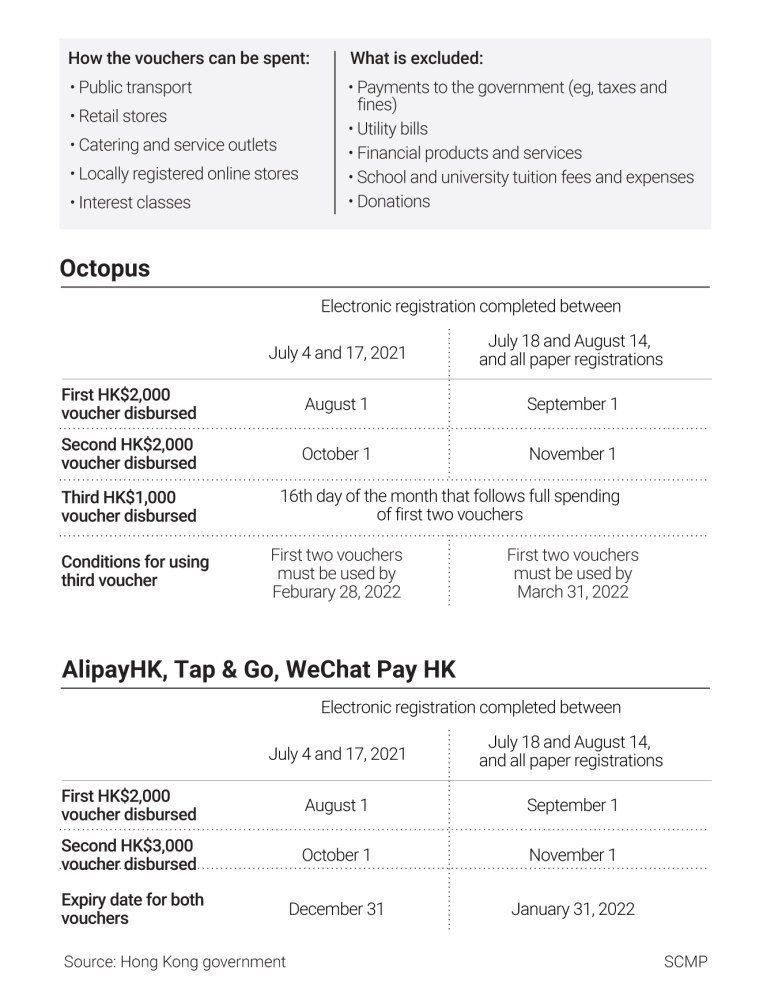 Applicants can register online from July 4 or submit application forms from the following day for the scheme, which is open to permanent residents aged 18 or above and new migrants who meet certain conditions of stay. To register they need to provide their name, Hong Kong identity card number, phone number and choice of e-payment service provider.

With sign-ups opening in two weeks, the payment providers have come up with many deals to lure consumers.

AlipayHK has committed HK$1 billion worth of rewards and discounts for people choosing its platform for the voucher scheme. Offers include deals from more than 100 businesses ranging from hotels to supermarkets and restaurants. AlipayHK would also be giving away Apple iPhone 12 Pro Max smartphones to the first 10 users who successfully refer at least eight peers to the platform.

First-time AlipayHK users can also get a HK$30 coupon if they create a new account by June 30. More than 100,000 merchants across Hong Kong accept Alipay, the payment system backed by Alibaba which also owns the Post.

Octopus Cards Limited is giving an additional HK$18 to the first 2 million people who successfully register for the vouchers through the cashless payment operator. Customers who make retail purchases of HK$200 or above up to a total of HK$1,000 within a month using Octopus cards can get an additional HK$50.

The stored-value cards are used by up to 98 per cent of the city's population of 7.5 million and are accepted by 100,000 retail merchants, dining outlets and transport operators.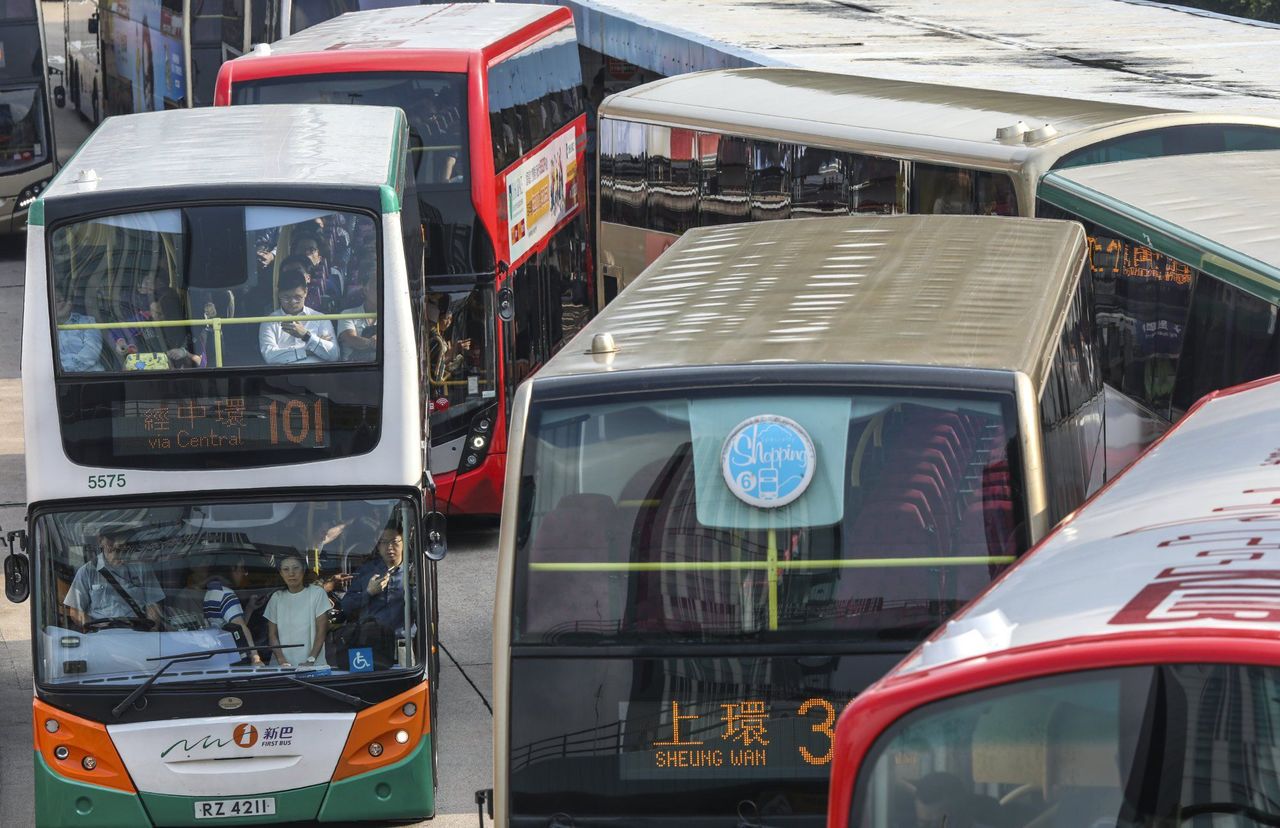 The handouts can be used for transport fares.

Meanwhile, Jessie Wong Hok-ling, head of the government's tax policy unit, warned of scenarios in which Hongkongers could fall prey to scammers who tried to solicit personal information under the pretext of helping them preregister for the voucher scheme through websites or phones.

Citing recent police reports, Wong said some people claimed to be bank staff and tricked residents into disclosing their personal particulars under the pretext of helping them preregister for the handouts.

"We notify citizens of their application status via SMS, but will never ask them to disclose their personal information to any [government or bank] staff," Wong told a radio programme.

"Those SMS messages will be sent from certain phone numbers which will be listed on government websites for the public to verify … Our phone messages will contain no hyperlinks."