Like it or not, we are about to face a tourism revolution. By "we" I mean not just Hong Kong – where a radical reshaping of our tourism industry
is certain – but the entire world economy.

The damage inflicted by the pandemic and global lockdowns is already breathtaking, and hopes of the harm being temporary are fading. With recovery in the travel, aviation and tourism industries not expected for several years, a "tighten your belt and hold your breath" strategy cannot work. Hotels, airlines and the millions of people reliant on international tourism have no choice but to reimagine their future.

The UN's World Tourism Organisation is forecasting a global fall of 60 to 80 per cent for 2020. The global total of international tourists is projected to fall by 850 million, to 1.2 billion, with revenues down US$910 billion, to US$1.2 trillion and tourism jobs down 100 million, to 120 million.

For the Asia-Pacific, the World Travel and Tourism Council predicts 60 million to 115 million jobs will be lost – from a starting point of 182 million jobs at the end of 2019 – as the number of arrivals falls by 40 to 67 per cent. Tourism revenue, which amounted to almost US$3 trillion in 2019, is forecast to fall by between US$980 billion and US$1.88 trillion, depending on whether you apply optimistic or pessimistic scenarios.

The world's three continent-sized domestic markets – the United States, China and the European Union – might buck this otherwise calamitous trend with a more rapid recovery of domestic travel. Chinese domestic air travel in July was just 5 per cent below July 2019. For the rest of the world, though, the prognosis is pervasively bleak.

The challenge will be particularly acute for economies heavily reliant on tourism, such as Macau, Thailand and the Philippines. Those like Hong Kong or Singapore, for whom there is no domestic travel industry, also face a stiff test.
Thailand's dark economic outlook a painful side effect of coronavirus success story

Hong Kong's numbers reveal the true extent of the story. According to the Hong Kong Tourism Board, we were welcoming 103,000 visitors a day in January – almost half as many as the previous January amid the unrest that roiled the economy through the second half of last year. By July this year, just 700 were arriving every day – down 99.6 per cent from July 2019.

Hong Kong's tourism sector employed about 257,000 people in 2018, but without the funding being provided under the Employment Support Scheme
to travel agents, drivers, hotels and the cruise terminal, it is anyone's guess where that number would stand today.

The first step towards recovery lies with the restoration of safe and trusted travel. It was encouraging to hear Secretary for Commerce and Economic Development Edward Yau Tang-wah's report last week that the government was discussing creating "travel bubbles" with China, Macau and 11 other countries – Japan, Thailand, South Korea, Australia, New Zealand, Malaysia, Vietnam, France, Switzerland, Germany and Singapore.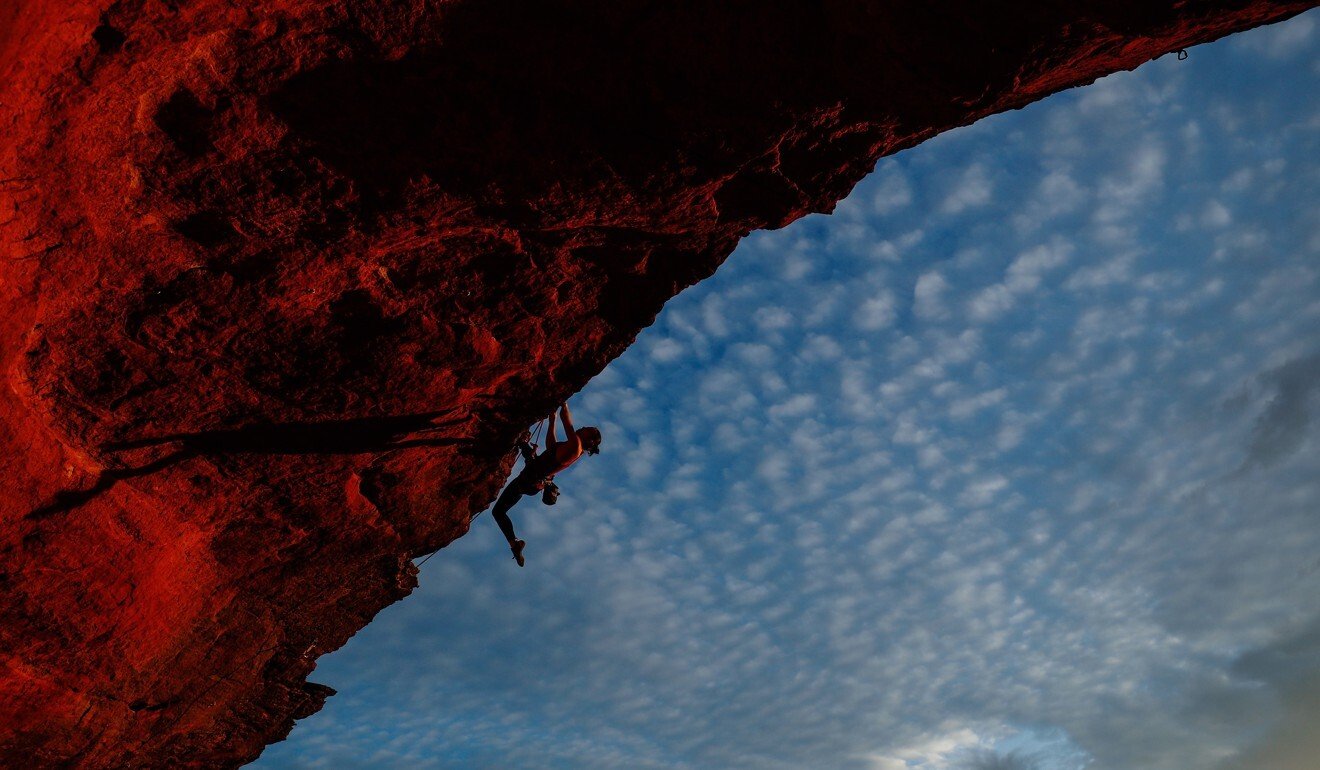 Australian climber Angie Scarth-Johnson scales Gateway Crag in the Blue Mountains, Sydney, Australia, on May 4. Hong Kong is in discussions to create "travel bubbles" with China, Macau and 11 other countries, including Australia.

Less encouraging was the news that few had reciprocated interest and that no agreements were expected soon. Since we cannot wait until a vaccine is available or until infections have died out, the imperative must be to seek region-wide agreement on protocols to be adopted to ensure safe and trusted travel while Covid-19 remains at large.

These will involve criteria to measure the trustworthiness of testing and control measures in place in each country, as well as agreements on testing protocols before any journey, upon arrival, before the return trip and upon arrival at home. If the protocols don't enable governments to lift quarantines, no recovery is possible.

Restoring safe and trusted travel arrangements can only be the first step. This crisis must become our opportunity. For Hong Kong, our massive reliance on visitors from the mainland must be reduced. The laws of geography mean Hong Kong will never escape a heavy reliance on mainland travellers, but 80 per cent of all visitors is too high.
'Made in Hong Kong' sauce factory suffers as US-China tensions escalate


The heavy reliance on group travel focused on Disney and luxury shopping must also be diluted. If this means fewer visitors, then tourism for the future must focus on quality rather than quantity – independent travellers with more diverse, bespoke interests.

Completion of the West Kowloon Cultural District and the massive new sports venue in Kai Tak might foster stronger event-based tourism. I have long wondered, for example, why the MacLehose Trail and other high mountain trails criss-crossing Hong Kong have not made us a world hub for Ironman and other triathlon events.

Where is Hong Kong's equivalent of Sydney's Darling Harbour or Vancouver's Granville Island? Where are the step-on, step-off ferries circulating visitors freely around Victoria Harbour? Why aren't there more boutique getaway hotels like Lantau's Tai O Heritage hotel?

Small walking tours focused on specific themes – like feng shui, food, historical exploration or seeing our extraordinary flora and fauna – would be environmentally friendly and could have explosive growth potential.
Online course on egg tart baking is recipe for pandemic survival for Hong Kong food tour operator


The biggest potential must be to develop Hong Kong as a hub, a start-and-finish point, for tourism across the Greater Bay Area. Just as a visitor to Sydney may travel into the Blue Mountains or up the Hunter Valley, or one to London might travel to York, Edinburgh or Oxford, so Hong Kong visitors should routinely be travelling to Jiangmen's Kaiping Diaolou villages, to Foshan as a martial arts hub or the Dinghu Mountains in Zhaoqing.

Every time I travelled up to Guangzhou by train for a day of meetings in the 1980s, I would finish over dinner with friends and then take the lazy overnight ferry back to Hong Kong. Swigging Guangzhou beer on the fairy-lit top deck of the ferry as it drifted quietly down the Pearl River estuary was one of life's true pleasures.

Where is that kind of Greater Bay Area tourism today? This surely is the opportunity in our tourism crisis.

David Dodwell researches and writes about global, regional and Hong Kong challenges from a Hong Kong point of view