Hong Kong has "nothing to fear" from a potential influx of doctors from mainland China, a top government adviser has said, as he proposed further lowering the threshold for entering the city to practise medicine.

Lawmaker Tommy Cheung Yu-yan, a long-time proponent of medical sector reform, told the Post that doctors who had worked in reputable institutions outside Hong Kong and those whose parents were permanent residents of the city should also be eligible to take up employment here.

Cheung insisted his motives for seeking to broaden an impending Hong Kong government bill, which is designed to lower the bar for doctors not locally trained, were apolitical and an attempt to improve competition and quality in the profession, as well as to reduce prices and ease staff shortages.

"I can tell you there is nothing to fear about mainland doctors. If I need a liver, or kidney, or heart transplant, I would go and do it in Guangzhou, not Hong Kong," the veteran politician and businessman said in an interview with the Post.

Renewing his war of words with his detractors in the medical field, Cheung accused some of them of "protectionism".

"Do you know many schools like Tsinghua, Peking and Fudan universities are world leading? Based on what, do you think you are better than others?" he said.

"Mainland doctors 'could kill', some people have repeated that line for 25 years. Just because you've said a lie often, doesn't make it true."

Battle lines were drawn and barbs exchanged within a week of the city leader's surprise announcement on reforming medical registration rules.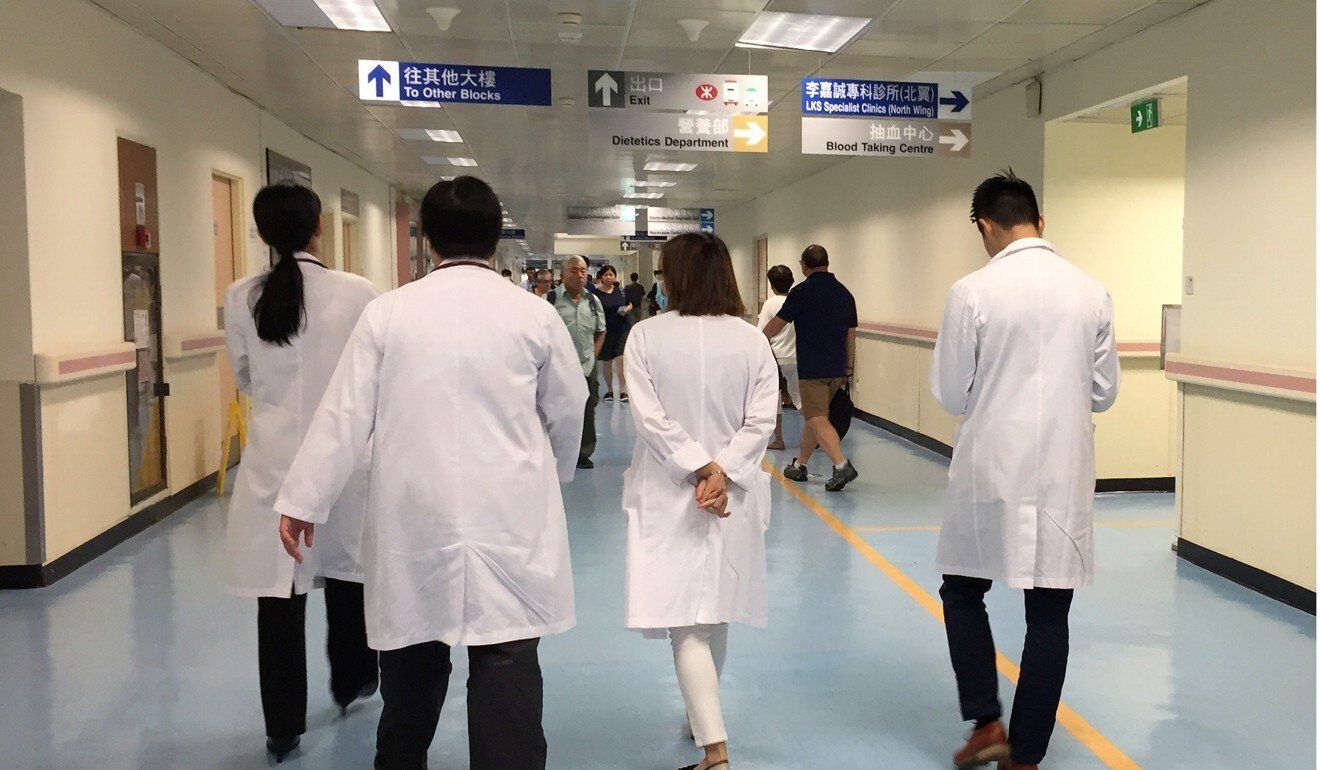 Hong Kong has a long-running shortage of doctors.

Four local medical groups, students of the city's two medical schools, and the lawmaker representing the sector all opposed the plan in a press conference on Wednesday. They argued the current licensing exam was the best way to assess talent.

The government's plan – to submit an amendment to the Medical Registration Ordinance in the current legislative session – would allow foreign-trained doctors to skip the exam if they met three requirements.

The criteria state they must be: permanent Hong Kong residents; graduates of recognised foreign medical schools already registered as doctors or holders of specialist qualifications outside Hong Kong; and willing to work in the city's public health care system for five years after obtaining their specialist qualifications.

After five years, the doctor could obtain full registration in Hong Kong, without needing to pass the city's licensing exam, and would have the option to work in the private sector.

The government also proposed setting up a committee, comprising health officials and medical educators, to draft a list of recognised medical schools, which should be of "quality comparable" to their two local counterparts. The number of schools on the list, which would be reviewed every three years, would be capped at 100.

The city leader said the reform was aimed at tackling the chronic shortage of doctors in the public health care system, but Dr Pierre Chan Pui-yin, representing the medical sector in the Legislative Council, said it was politically motivated and would open the door for mainland-trained doctors to practise in Hong Kong.

With the legislature now devoid of opposition members after they resigned en masse in protest against a Beijing resolution on unseating lawmakers, and the medical sector mired in the Covid-19 fight, Chan could be a lone voice against reform.

Medical Association president Dr Gabriel Choi Kin also said a sit-in against the changes was unlikely, citing the current political climate.

Cheung, the Liberal Party bigwig who sits on the city leader's Executive Council, denied capitalising on the situation, but admitted he was "cautiously optimistic" about the prospect of the bill's passing before the end of the current legislative session in July.

He added a public consultation could last just one month, in contrast to the usual period of three months, and run concurrently with the legislature's proceedings so as to expedite the matter. "This is an age-old debate where everyone knows what everyone's position is."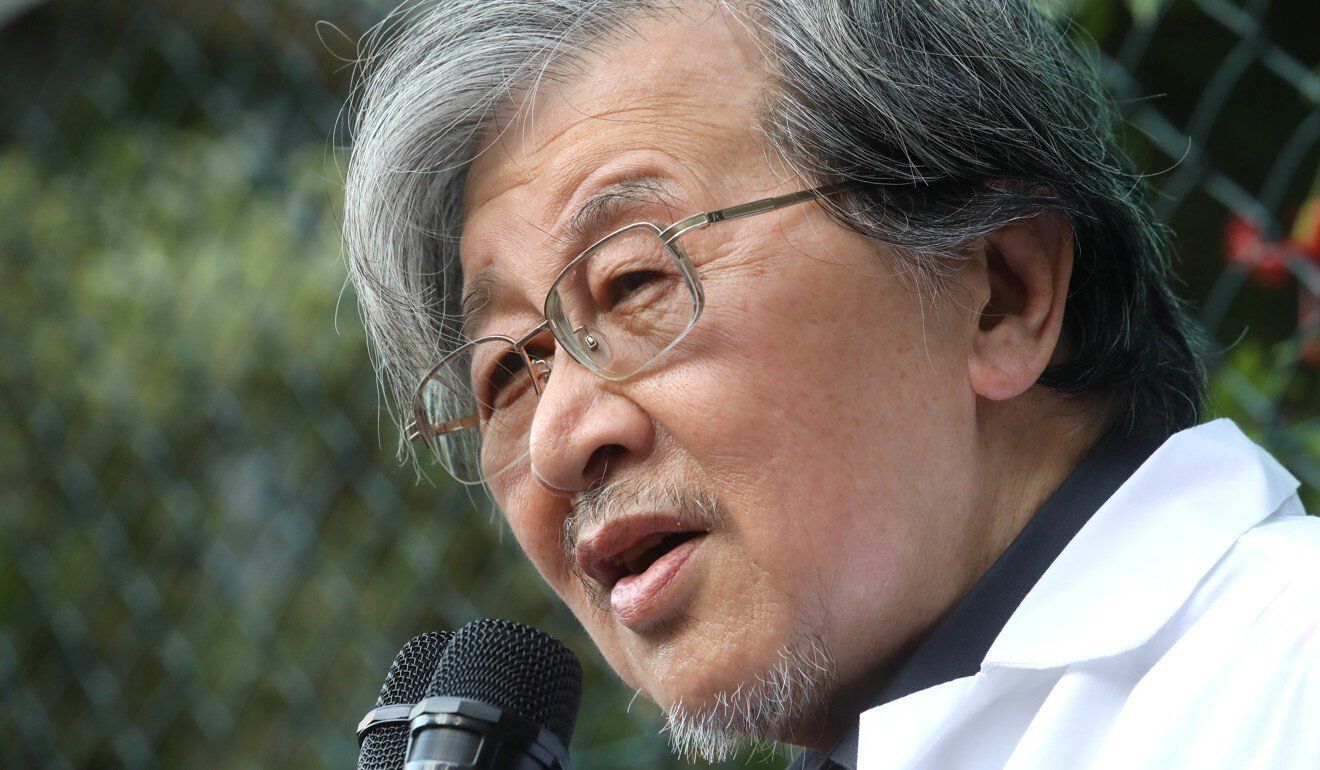 Medical Association president Dr Gabriel Choi.

In 2019, Cheung reignited debate on the subject by raising a non-binding motion calling on the government to set up a "new mechanism" to bring in "experienced and quality non-locally trained doctors" to relieve the personnel shortage in the public sector.

The government's current proposal could be improved, Cheung said, and he would seek to amend it in the bills committee stage.

Those proposed changes would expand the criteria to include overseas graduates who were not from a recognised university but had worked in a reputable hospital or institution, and those qualified doctors who were not permanent residents themselves, but their parents were.

The government has not revealed how many doctors it expected to move to Hong Kong following the rule change. Cheung similarly said it was hard to pin down a figure, but added the issue was wider than just tackling shortages.

"Without competition, there can be no improvement. Local doctors have a monopoly in the game, that is why some private specialists have gone from earning a million in a month, to a week, and soon in a day," the businessman said.

The same thinking prompted him to first take up the issue and then lead the charge against the medical sector, Cheung said. He hinted his next ambition could be to take the fight to independent regulator the Medical Council itself to increase the ratio of lay members to medical practitioners, from its current proportion of eight to 24.

Cheung, whose daughter and son-in-law were both practising doctors in the United States, has been accused of having a conflict of interest, but he remained defiant in the interview.

"When you accuse others, ask yourself whether you also have a conflict of interest. No one has a bigger conflict of interest than some of those local doctors who want to protect their income," he said.

"Everybody knows about my family situation and I've declared it myself. They just don't want to hear my views."