Reopening Hong Kong's border with mainland China will take at least four to five months of negotiations, according to a Covid-19 adviser to the local government, which is also stepping up work on developing a health code for residents that must meet Beijing's conditions for allowing quarantine-free travel.

Professor David Hui Shu-cheong said the mainland border could only reopen to Hongkongers alongside the introduction of a health code app, adding the Innovation and Technology Bureau (ITB) was looking at requiring users to share their vaccination records and 21-day travel history.

"The ITB is developing a cross-border code which needs to hold records of negative Covid tests and vaccinations, and state that the [user] is not a close contact of any confirmed case," Hui said.

The groundwork for the app, which was initially based on Covid-19 screening results, was completed last year but Hong Kong's fourth wave of coronavirus infections ended the prospect of the border reopening and the scheme was never implemented.

The inability to track Hongkongers' movements and contact-trace any infection when they cross the border has long been a major obstacle to allowing quarantine-free travel, as the city's health code is not linked to the mainland's because of privacy concerns.

Secretary for Innovation and Technology Alfred Sit Wing-hang confirmed that in preparation for the border reopening his bureau would look at how to refine the app.

"We will conduct a full review to ensure more effective epidemic controls," he said.

But he did not answer any questions on whether the review would look at requiring residents to share their data with mainland authorities.

Government adviser Hui, however, said that mainland authorities wanted the phone numbers required for signing up for the app to be registered under users' real names.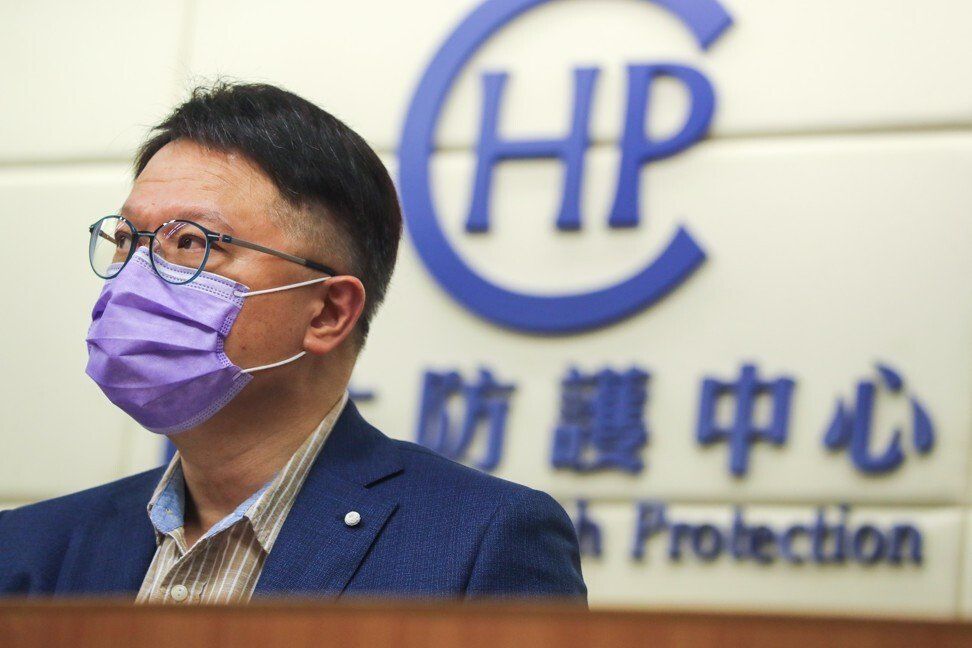 Professor David Hui.

Earlier, Hui said in a television interview that his estimate for how long the border negotiations would take was based on Macau's experience of reviving travel with the mainland.

Hui, a respiratory medicine expert from Chinese University, said that authorities across the border would issue Hong Kong an action list for improving its current system of coronavirus controls, with mainland health experts likely to be sent to the city to inspect progress.

"As long as we can prevent the coronavirus from entering the city from abroad, ensure there is no spread of the virus within the city and step up safety controls to the same level as China's, then I believe we will be able to reopen the border," he said.

The government adviser added he expected a second meeting between health officials and experts from both sides after talks opened on September 26.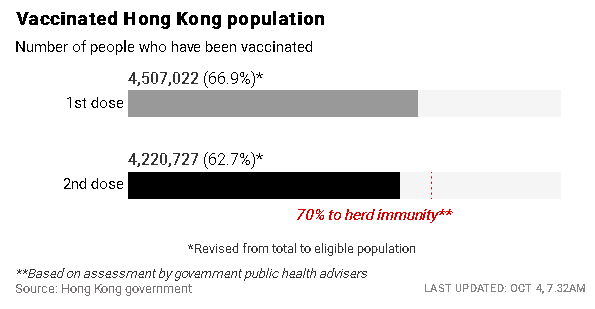 As part of the initial discussions, Hong Kong has been asked to strengthen its epidemic controls through measures such as tightening quarantine exemption rules, as well as sharing data with the mainland.

Hui added the city would also have to tighten its rules on discharging Covid-19 patients from hospital.

In Hong Kong, coronavirus patients can be released if their cycle threshold (CT) value is above 33, suggesting they have a very low viral level. But that system is not used on the mainland, where patients can only be discharged after twice testing negative for the virus.

"In Hong Kong's case, we have seen that if the CT value is above 33, the body is essentially producing dead viruses and we haven't seen any transmission from such patients," Hui said. "But China says this standard is not recognised by the World Health Organization and does not have enough basis."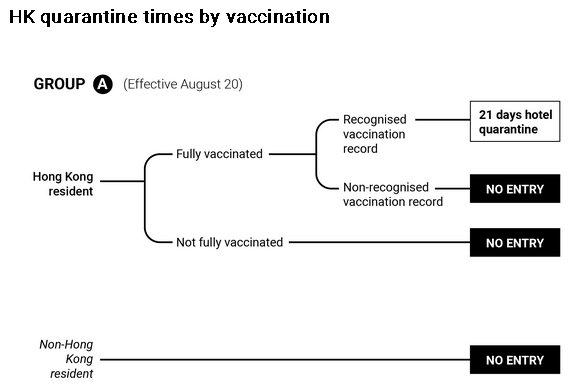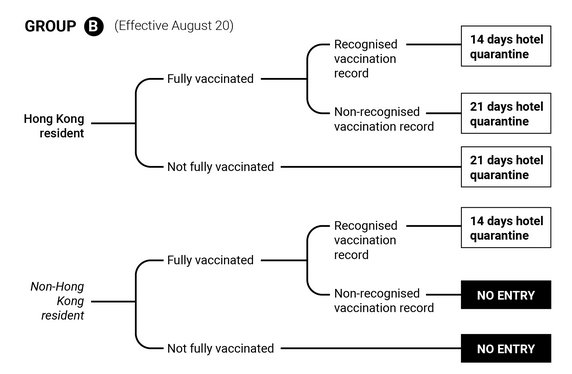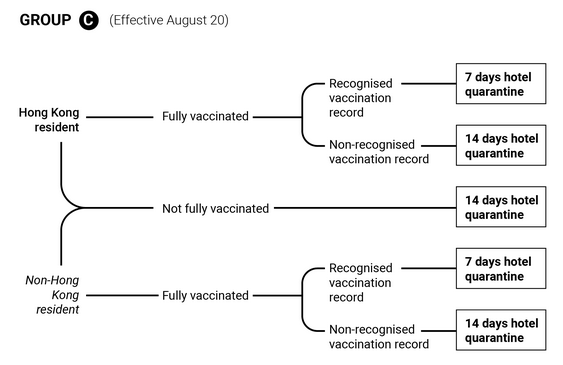 Also suggested at the meeting was increasing the regularity of testing for high-risk groups, such as frontline health care workers and staff at the airport and quarantine hotels, to every other day.

The city's screening methods would also need to be updated, although the government had already made some changes. Last month, officials announced that deep-throat saliva would be phased out as a recognised specimen for compulsory screening in favour of swab testing so as to enhance reliability and effectiveness in "securing Hong Kong's protective barrier".

Secretary for the Civil Service Patrick Nip Tak-kuen, who is in charge of the city's vaccination programme, said Hong Kong would need to improve its inoculation rate, particularly among the elderly, so mainland authorities would "have confidence" in the city's coronavirus strategy.

Separately, health minister Sophia Chan Siu-chee said in a blog post on Sunday that from April 2020 to last month, the government had provided HK$513 million in funding to 67 Covid-19-related research projects, including for clinical trials for vaccines and genetic sequencing of coronavirus variants in local universities.

Chan pledged to continue supporting research performed by both local and foreign scientists, which she said she hoped would contribute to society's understanding of the virus and improve the efficacy of treatments locally.

Hong Kong on Sunday confirmed no new Covid-19 infections. Its case tally currently stands at 12,226, with 213 related deaths.

Meanwhile, Hui said a high rate of infections among newly arrived domestic workers from the Philippines quarantined at the Penny's Bay facility was to be expected as they had come from a high-risk country.

He was responding to Secretary of Labour and Welfare Law Chi-kwong's blog post on Sunday, in which he said a 4.3 per cent infection rate among the 606 domestic workers from the Philippines arriving over the past month was "very high".

"If anybody still thinks we need to increase the number of foreign domestic workers coming to Hong Kong, then I have nothing else to say," he wrote.

Asked to comment on Law's remarks, Hui said there was a low risk of the domestic helpers spreading the coronavirus into the community because they were tested extensively while in quarantine and in the week following their release.

"They are quarantined in Penny's Bay; they won't spread the virus directly within the community … That's the most important thing."