In a potential game-changer for some members of the legal profession, Beijing last month launched a pilot programme to allow Hong Kong lawyers to handle civil and commercial cases in nine cities in Guangdong after passing a new qualifying examination.

But in spite of opportunities afforded by expanding their practice across the border – particularly amid some local lawyers' struggles to cope with the economic downturn brought on by the Covid-19 pandemic – members of Hong Kong's legal community remained wary about the new programme, to be applied in the nine mainland cities involved in the Greater Bay Area scheme.

Local lawyers worry that dipping their toes into the mainland market could be more trouble than it is worth, especially given their lack of deep knowledge of the professional code on the mainland, their inability to speak Mandarin fluently and the fact they know few – if any – clients on the other side of the border.

Some Hong Kong solicitors have said they hoped that local and Guangdong authorities could offer more assistance, giving them training and information about the mainland's legal ecosystem, and creating a registry so businesses in the mainland can find them.

But other veteran lawyers and business leaders have urged the solicitors to step out of their comfort zone, saying the new scheme – together with a recent promise made by the city's justice chief that Hong Kong could become the arbitration and dispute resolution centre of the bay area – would benefit both Hong Kong and Guangdong's legal and commercial sectors.

Hinting at the opportunity at stake, Stanley Chan Wing-leung – a partner at the law firm Sun Lawyers LLP, and an accredited general mediator and China-appointed attesting officer – hailed the move.

"In Hong Kong, we have a population of about 7 million, and it is ageing," he said. "In the Greater Bay Area, there are 70 million people and the population is relatively younger."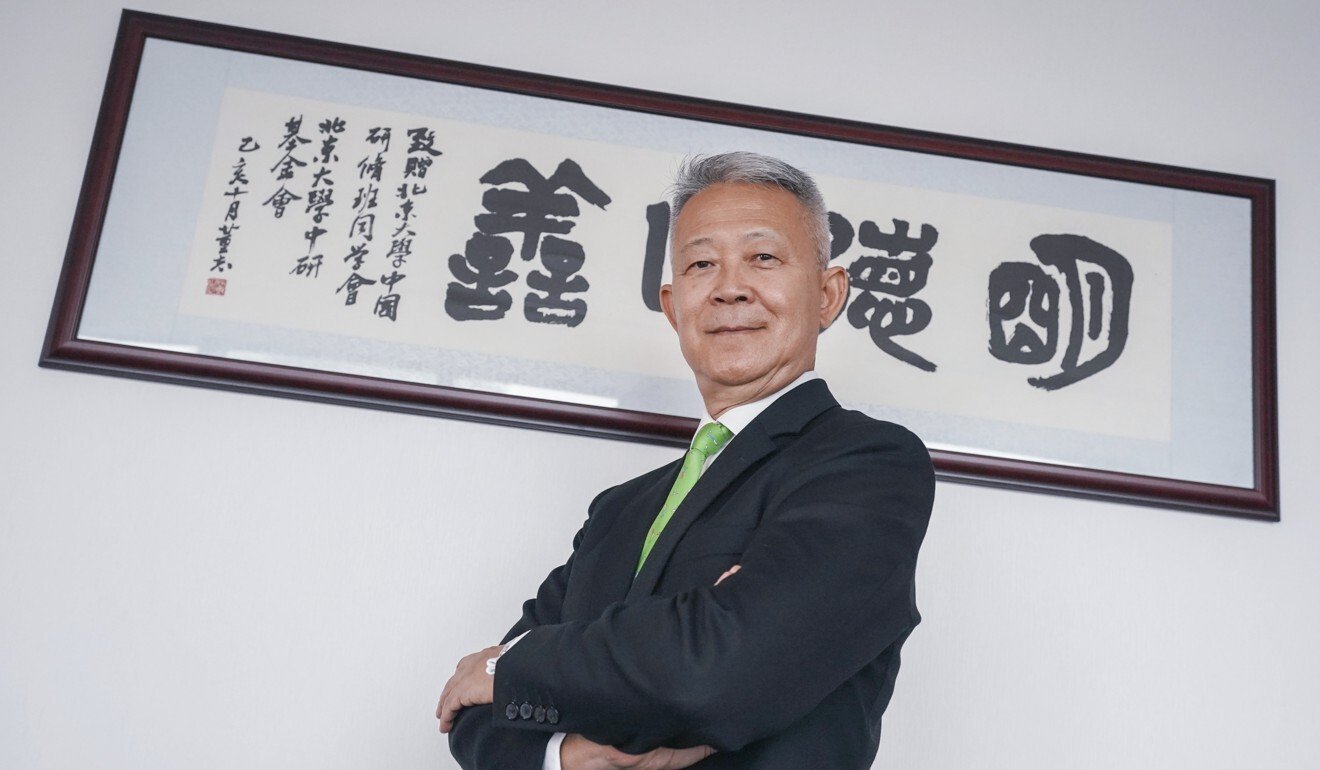 Stanley Chan, a partner at Sun Lawyers, is encouraging local firms to move into the Greater Bay Area.

The new examination for lawyers to take part in the scheme, set to be held in January, is open to permanent residents of Hong Kong and Macau who can meet a series of requirements, such as having practised law for at least five years, being able to write in Chinese, having professional proficiency in spoken Mandarin and pledging to uphold the country's constitution and the Basic Law, the city's mini-constitution.

Since 2004, Hong Kong lawyers have been allowed to sit for the National Judicial Examination, now called the National Unified Legal Professional Qualification Examination, to practise law on the mainland.

But in addition to mainland civil and commercial laws, the exam also covers a broad range of topics such as international, criminal and administrative laws, and both Hong Kong lawyers' interest in taking the exam and their passing rate have been low.

Not a single practising Hong Kong lawyer passed the exam until 2008, and of the 5,164 Hongkongers who had sat the test as of April last year, only 440, or about 9 per cent, had passed.

Maggie Chan Man-ki, a solicitor and a Hong Kong deputy to China's legislature, the National People's Congress, said she believed that the new exam would be easier for the city's lawyers, as the syllabus would only cover civil and commercial laws.

"It will no doubt encourage more Hong Kong lawyers to take part in the examination and provide legal services to firms or businessmen with investment in the Greater Bay Area," she said.

According to a survey conducted by the 1,100-member Small and Medium Law Firms Association, of which Maggie Chan is a founding president, 78 per cent of 413 respondents showed interest in expanding their business to the Guangdong cities. In the same survey, however, local solicitors said they were uneasy about crossing the border, as they knew little about the professional code on the mainland.

They were also not confident about using Mandarin in their legal practice, and were worried about their lack of a client base in Guangdong.

The association hoped the Hong Kong government could set up an one-stop information centre to offer training courses and help the local legal practitioners familiarise themselves with the mainland system.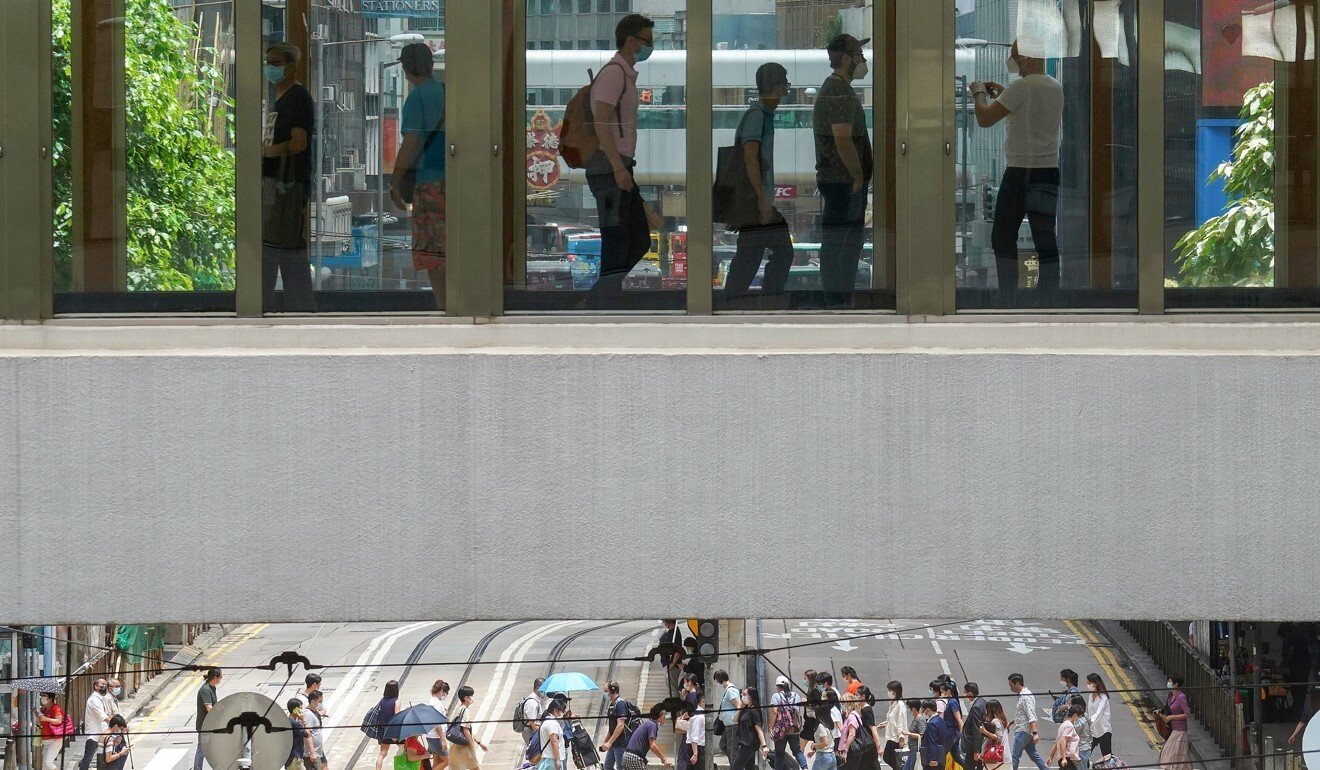 At least one sector heavyweight is suggesting that opportunities in Hong Kong are vanishing for all but the biggest firms.

Terry Kan Wing-fai was one of the local lawyers who was less upbeat about the scheme, saying he believed many barristers like himself would miss out.

Barristers typically specialise in litigation and making oral arguments in court, and have less to do with other legal work such as drafting contracts, which tends to fall to solicitors.

"Unlike solicitors, barristers do not have a client base, no network," Kan said. "Why would one suddenly come to us and ask us to help them set up businesses in the Bay Area?"

But former Law Society president Thomas So Shiu-tsung urged local legal practitioners to take the leap into a new market.

"Some legal practitioners may be more conservative. But as we are dealing with more mainland clients in recent years and more cross-border cases, it is conducive to business to get an additional qualification," he said.

Stanley Chan shared a similar view, saying opportunities for law firms in Hong Kong were drying up, and practitioners only needed "the willingness to get connected with lawyers on the mainland and to understand every aspect of the mainland legal market".

"Perhaps the Hong Kong government could do more in … persuading the mainland authorities to offer more flexible policies which are to help Hong Kong citizens to live and work in the bay area," he said.

Chan also argued that the local sector was not asking the government to "add icing on the cake", saying most local law firms were small to medium-sized businesses.

"The future of most law firms is not optimistic at all," he said. "Only a handful of large and famous firms, especially those internationally renowned foreign firms, can get the most profitable work, such as IPOs, mergers and acquisitions, and complex litigation cases."

In a recent blog post, justice minister Teresa Cheng wrote that local and mainland authorities were studying the possibility of allowing Hong Kong-owned enterprises on the mainland to use Hong Kong law for the purposes of doing business.

"We hope that wholly owned Hong Kong enterprises in the Greater Bay Area, in the absence of any foreign-related elements, may choose the law of Hong Kong as the applicable law when entering into civil and commercial contracts, and decide to choose Hong Kong as the seat of arbitration when disputes arise," she said.

Indeed, Cheng's suggestion is not without precedent.

In Qianhai, a free-trade zone on the southern edge of Shenzhen, similar reforms liberalising the legal system have been adopted for several years.

The Qianhai court has jurisdiction over all Shenzhen's commercial cases that involve parties from Hong Kong, Macau, Taiwan and other foreign jurisdictions.

Since its inauguration in February 2015, up to the end of July this year, the court has handled a total of 9,463 civil and commercial cases involving such parties – about a third of its total cases.

Qianhai's court was also empowered by central authorities to invite Hong Kong people to serve as "jurors" to advise judges dealing with Hong Kong-related cases when needed. There are currently 32 such Hong Kong jurors, who have been involved in 423 cases since 2015.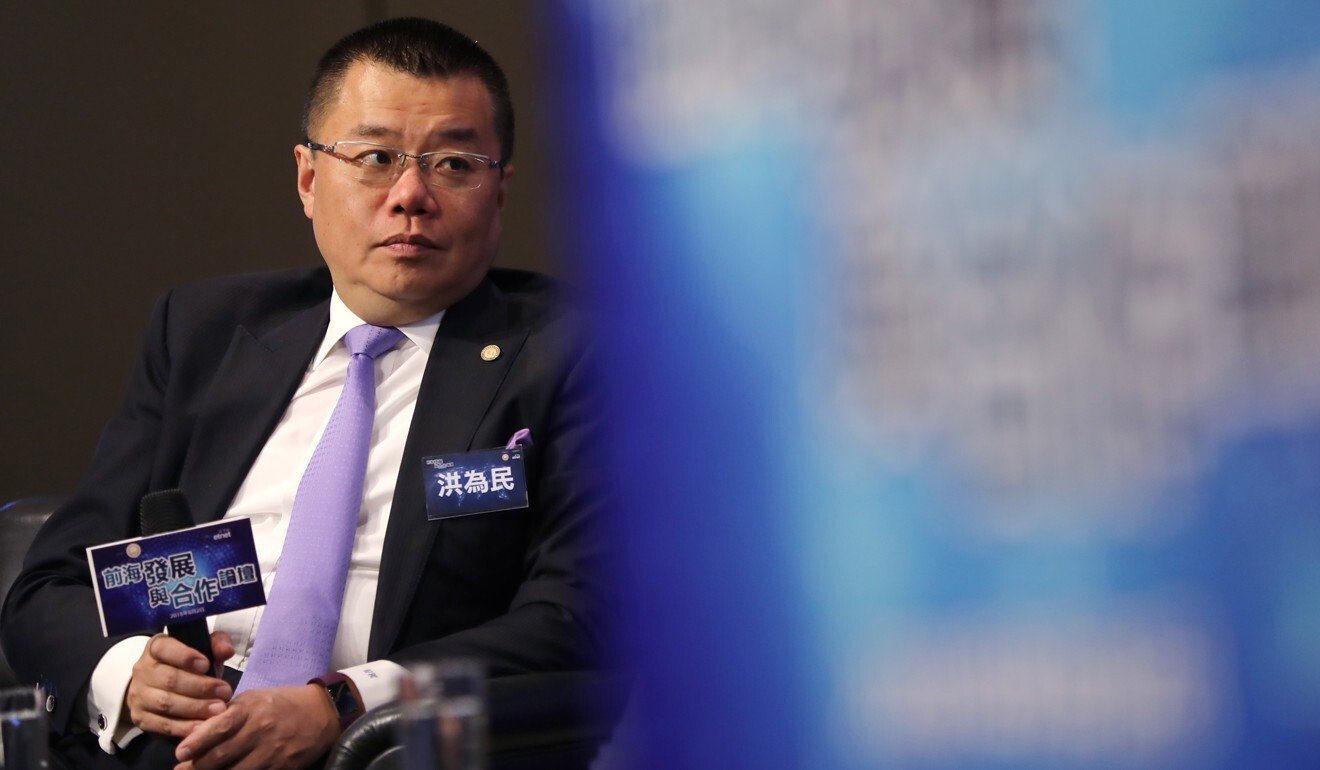 Witman Hung, a liaison officer with the Qianhai Authority, is among those encouraging law firms to move into the bay area.

Witman Hung Wai-man, the Qianhai Authority's principal liaison officer for Hong Kong, said it would be good for Hong Kong businesses if more lawyers from the city were qualified to practise mainland law in the Greater Bay Area.

Hong Kong businessman Dr Eddy Li Sau-hung, president of the Hong Kong Economic and Trade Association, said he hoped more Hong Kong lawyers could practise on the mainland.

"At the least, Hong Kong businessmen can better communicate with Hong Kong lawyers," he said.

Joe Chau Kwok-ming, president of the Hong Kong General Chamber of Small and Medium Business, said that he too hoped more Hong Kong lawyers would overcome the challenges and expand in Guangdong.

"Hong Kong lawyers tend to be more willing to explain a case to the client and how they are going to handle it," he said.