A HK$10,000 (US$1,289) cash handout for every Hongkonger and the creation of an unemployment fund to support those hit hard by the coronavirus pandemic should be included in the next budget, a major labour group said on Monday.

The Confederation of Trade Unions made the call ahead of financial chief Paul Chan Mo-po's budget speech next Wednesday.

"Many people are in deep water now," Carol Ng Man-yee, the group's chairwoman, said. "The government should provide timely help to Hongkongers suffering during the pandemic. It should offer a cash handout of at least HK$10,000 to everyone."

However, Chan has already hinted that residents would not get another cash handout as the city grapples with its largest budget deficit at more than HK$300 billion (US$38.5 billion), adding any sweeteners that were included would be reduced in scale.

The government previously rolled out more than HK$310 billion in Covid-19 relief measures to help businesses and individuals affected by the pandemic, including a one-off payment of HK$10,000 to locals and underprivileged non-permanent residents last year.

Hong Kong's fiscal reserves stood at HK$891.5 billion as of December 31, down from HK$1.1 trillion last March.

Ng also urged the government to create an unemployment fund to support those out of work for up to six months, capped at HK$16,000 per month, arguing that Hong Kong had enough money to do so.

Demands for the support fund have increased since Secretary for Labour and Welfare Law Chi-kwong warned on Saturday that unemployment could break the 7 per cent mark after the Lunar New Year holiday.

Other labour unions have suggested setting up a HK$15 billion unemployment fund, from which a monthly cash allowance of HK$9,000 would be given for up to six months to those without a job.

In the final quarter of last year, the city's unemployment rate reached 6.6 per cent, setting a new 16-year high, with the number of people out of work standing at 245,800. Retail, accommodation and catering were among the hardest-hit sectors.

However, Law has been firm in rejecting an unemployment fund, contending it would be very difficult to devise a payment system that was fair to everyone, and could reach all those suffering at the hands of the virus.

But Ng said Law was just making excuses, pointing to the city's financial reserves.

"The government could afford helping the jobless people because it still has a reserve of over HK$800 billion," she said. "The economy will be picking up gradually after the pandemic is over.

"Helping the unemployed is the imminent task of the government. It should not evade its responsibility."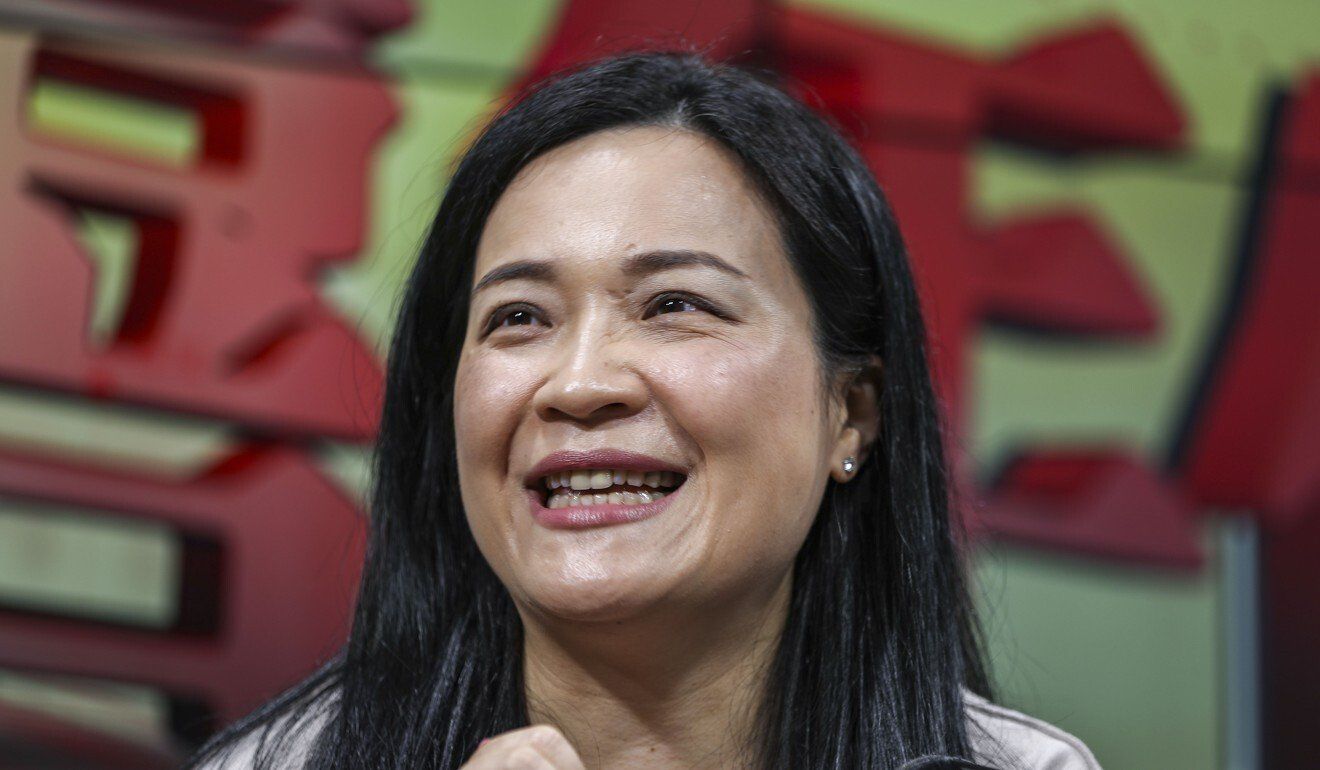 Carol Ng, chairwoman of the Confederation of Trade Unions.

Ng also disagreed with Law's assertion that anyone out of work could apply to the Comprehensive Social Security Assistance (CSSA) scheme. She said the application was made and assessed on a household basis, which made many jobless ineligible for the scheme.

Former chef Terry Chung, 28, who has been out of work since June last year, said he had to rely on his own savings, and had only a few hundred dollars left.

"The past few months have been miserable for me," he said. "For many meals I only eat bread. I have been looking for jobs and asking around everywhere but to no avail."

Living with his retired parents, Chung said since his brother had a job in the government, he was ineligible for CSSA. He called on the government to offer direct help to those in need.

"I really don't know how I can survive," he said. "The government has offered wage subsidies to business bosses. Why can't it give the unemployed a direct subsidy to ease their plight?"

Ng also called on the government to compensate those laid-off workers whose severance payments had been offset from their Mandatory Provident Fund (MPF).

For the first half of last year, about HK$1.87 billion of severance payments was offset from employees' MPF accounts after they were made redundant by their employers.

Meanwhile, the largest pro-establishment political party, the Democratic Alliance for the Betterment and Progress of Hong Kong, echoed the confederation's comments.

Chairwoman Starry Lee Wai-king said the government should roll out a temporary unemployment fund and other relief measures to help those in need.

"Apart from exercising financial prudence, the government should loosen its purse strings when necessary to help the needy ride out this difficult period," she said. "We hope the government can provide more sweeteners or relief measures to ease the plight of Hong Kong people."