As voters in the United States prepare for the presidential election in November, the South China Morning Post explores the potential ramifications for China. In the latest instalment, Eduardo Baptista examines the history of the 'October surprise' and asks what the campaigns may have up their sleeves.

When then-FBI director James Comey notified Congress on October 28, 2016, that an investigation into Democratic Party presidential candidate Hillary Clinton was being reopened, the timing was everything. It came in October, just 11 days before Americans went to the voting booths to elect a new president.

News of the decision – related to a probe into whether Clinton had mishandled classified information through use of a private email server – dominated the US media cycle for several days. According to some pundits, it also tilted the election in Donald Trump's favour, allowing him to pull off one of the biggest political upsets in American history.

FiveThirtyEight, a US media outlet that analyses polling data, calculated that the announcement shifted voter patterns by at least one percentage point in so-called swing states like Michigan, Pennsylvania, and Wisconsin. As Trump won these states by a smaller margin than that, FiveThirtyEight surmises Comey's announcement may have been the X-factor in the 2016 presidential election.

Such incidents are known in US political jargon as an "October surprise", named because events in the month – contrived or otherwise – can have an outsize influence on US presidential elections, which are held in early November.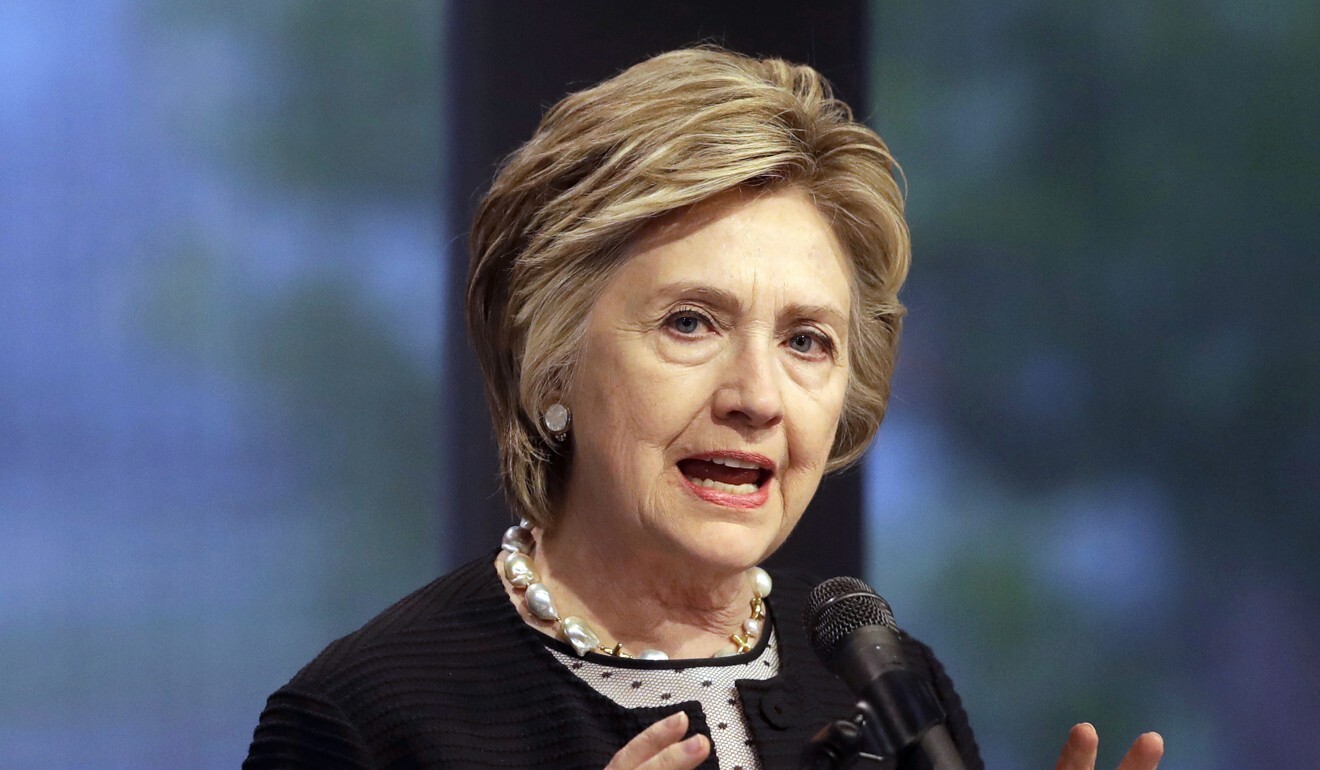 Hillary Clinton's 2016 election loss has been attributed to the revelation that an investigation into her emails had been reopened.

James Carafano, vice-president of conservative think tank The Heritage Foundation's Kathryn and Shelby Davis Institute for National Security and Foreign Policy, said an October surprise could make the difference among undecided or swing voters. "It's just a fact of history that voters are often more influenced by the things in the run-up to the election than things that happened a while ago."

Timing was everything, Carafano said, giving the example of George H.W. Bush's 1992 election loss, despite his heralded achievement a year earlier in pulling together a coalition army to expel invading Iraqi troops from Kuwait.

"By the time the election rolled around nobody cared who won the (Gulf) war and they were focusing on things that were happening right then and there."

Former members of the Trump administration have said the president is looking to spring an October surprise of his own to secure another four years in the White House in the election on November 3.

John Bolton, Trump's former national security adviser, wrote in his memoir published in late June that a nuclear deal with North Korea could be an October candidate. With the Covid-19 pandemic the centre of world attention, speculation of an announcement next month of a vaccine is another.

There are October scenarios that could benefit the Biden campaign. One is if Trump loses the long-running legal battle to turn over eight years of tax returns before November, though that is still tied up in the courts.

Trump has been hit by other controversies in September, such as an Atlantic magazine article that said, citing anonymous sources, he had disrespected the memory of US soldiers who died in battle, calling them "losers". The White House has said the report is false and that Trump holds the military in the highest regard.

On September 15, Watergate reporter Bob Woodward published a book based on interviews with the president, which includes quotes that suggest Trump deliberately downplayed the severity of the coronavirus outbreak in February.

These two revelations could perhaps count as an "early October surprise," said John Hudak, senior fellow in governance studies at the Brookings Institution in Washington.

"If these allegations came out in late October like they did for Clinton in 2016, that would make it much more difficult for the president to overcome," he said. "The most classic idea of what an October surprise would do, would be to damage a candidate so late in the race that that candidate doesn't have time to recover from it before the election."

Another early surprise which has added to the political turmoil is the death on Friday of Supreme Court justice and feminist icon Ruth Bader Ginsburg, aged 87.

The vacancy left by her death hands Trump the opportunity to nominate a Republican-leaning replacement on the bench of the most powerful body in the US judicial system, responsible for generation-defining legislation from ruling school segregation unconstitutional to legalising abortion.

Democrats, including former president Barack Obama, have demanded the nomination take place after the election.

"I think the future is unwritten and anyone who tells you they know what's going to happen is wrong," said Chris Hayes, a host on MSNBC. "We are in utterly uncharted territory."

Marco Carnelos, former Italian ambassador to Iraq and now a Rome-based political consultant, said the importance of an October surprise could not be understated now that Trump was narrowing the gap with Democrat challenger Joe Biden in some opinion polls.

Both sides may be looking for a bigger advantage through some issue or event in October, in a bid to avoid an election as close as the 2016 race. "Nobody will accept the victory of the other" in such an outcome, he said.

With the US reporting the world's largest number of deaths and infections from Covid-19, the Democrat and Republican camps are highly suspicious that the other will use the pandemic to play dirty.

Republicans have already enraged Democrats by trying to block funding for the US Postal Service to reduce the number of Americans voting by mail, which records indicate favours the Democrats.

Trump has said mail-in voting is plagued with fraud, though he has not provided any evidence of that. He told Fox News in August "that in-mail voting is going to rig the election".

In the same month, Hillary Clinton told news network MSNBC that Joe Biden "should not concede under any circumstances" because she thought it was likely the Trump campaign would tamper with voting.

The other issue is China.

Former diplomat Carnelos said a "very good card" for the Republicans would be to create a military incident with China in which the US was perceived to come out on top.

"A skirmish in the sea, fighting between two military jets … something that could play into the psychology of many American voters that have been brought to believe that the problem of America is China," he said.

Gary Sick, who served in the White House National Security Council under three US presidents, said a military conflict with China for the purpose of gaining votes could backfire badly. "There's no guarantee that the American public, which is really war-weary, would respond to a threat of a military clash by rallying around Trump."

Sick, who wrote October Surprise: America's Hostages in Iran and the Election of Ronald Reagan, said US campaign managers became "absolutely obsessed" with the idea that the other side might pull an October surprise to change the outcome of an election.

"An October surprise is often more important to people in the campaign than it is in fact to the election," he said, adding that such events were more of a factor in tight races with a lot of undecided voters.

Another factor with Trump was the already long list of scandals which had not stuck, so Democrats might be hard-pressed to engineer something in October that would be the factor in unseating him, Sick said.

"If people are not willing to hear the critiques from a wide range of other Republicans criticising his behaviour and action, casting doubt on his reliability, and saying he is unfit to serve, if that doesn't go through then it's hard for me to see that the Democrats could pull some tricky manoeuvre in the last second that would in fact change enough people's minds to make a difference."

If the Trump campaign was planning an October surprise, Sick said it was more likely to be on the domestic front than in foreign policy – perhaps on a law and order issue, after this year's protests in US cities following the killings of African-American citizens by police.

"These are the kinds of things absolutely on the top of everybody's mind," he said.