Kenichi Okada, Japan's consul general in the city, counting on Hongkongers to help boost the country's tourism industry.
Japan is expecting a surge in Hong Kong tourists if the city scraps its hotel quarantine for overseas arrivals, an envoy from the country has said, adding that there is already a noticeable boom in visa applications following the introduction of the "3+4" travel scheme.

Kenichi Okada, Japan's consul general in the city, was counting on Hongkongers, who have long considered the East Asian nation to be a top travel destination, to help boost the country's tourism industry after it relaxed some of its border control measures this month.

Japan's government on Thursday announced that it would allow visa-free travel for individual tourists from October 11 onwards.

"When we look at the number of [travel] visas we issued for Hong Kong people, there's a huge increase after the introduction of the '3+4' scheme. If it becomes '0+7', the increase will be even bigger," Okada said on Thursday at a press conference, referring to the city's travel arrangements.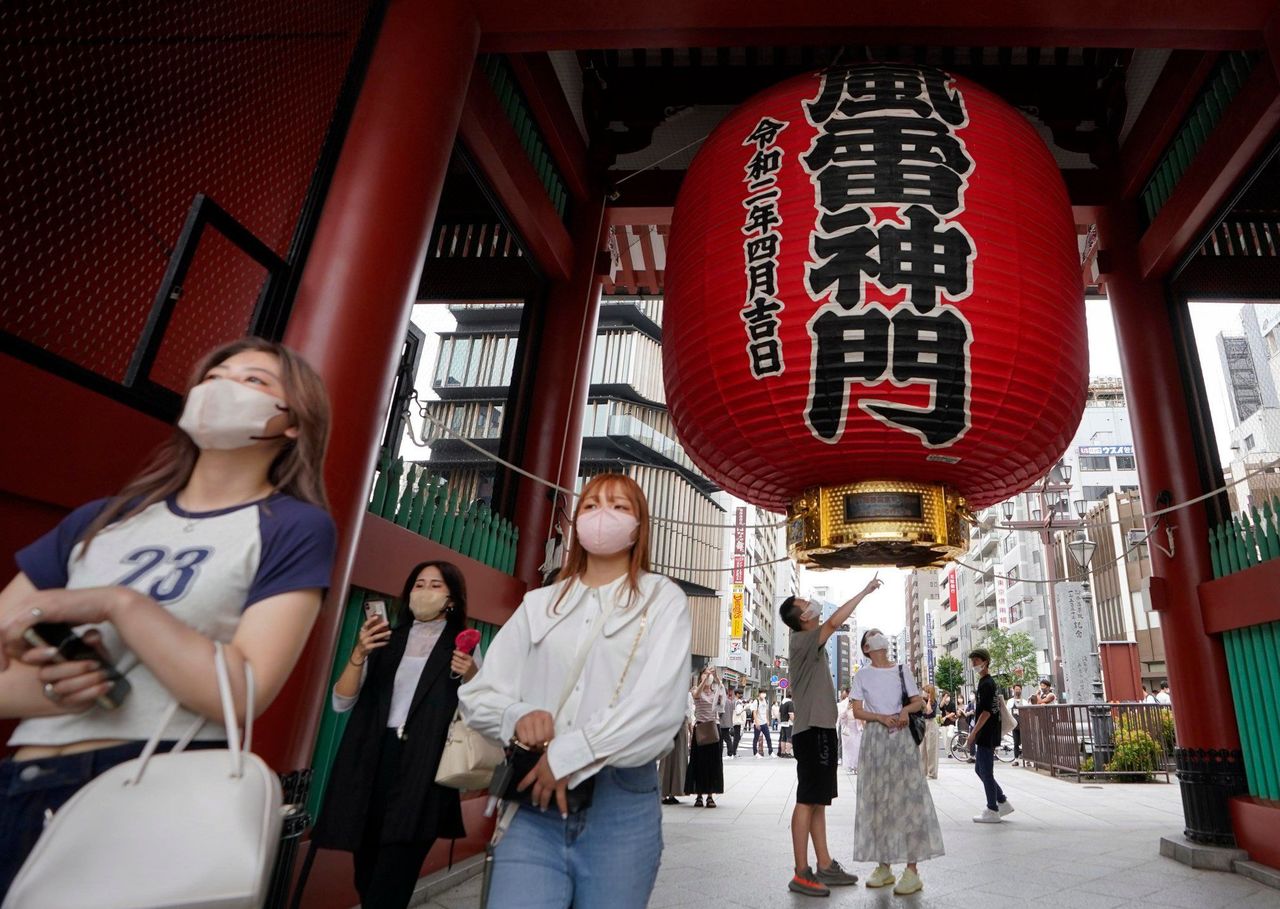 Tourists in Tokyo, Japan after the country relaxed some of its Covid-related travel measures.

Under the city's relaxed Covid-19 entry rules for overseas travellers, all arrivals are required to undergo three days of hotel quarantine, followed by four days of home surveillance where citywide movement is limited. Officials are next week expected to announce the end of hotel quarantine and replace it with seven days of home surveillance.

According to the Japanese consulate, 978 people from Hong Kong travelled to Japan in July this year. The figure rose to 1,027 in August, the same month when the "3+4" scheme was introduced.

Asked if a possible "0+7" model would entice more Japanese travellers to visit Hong Kong, vice-consul Michiko Kuwahara said it would depend on what tourists were allowed to do during the seven-day surveillance period.

Despite having some of the toughest Covid-19 border control measures, Japan still topped a list of travel destinations for Hongkongers, according to a survey conducted in July. About 82 per cent of respondents said they hoped to book tour packages to the country as soon as travel restrictions were relaxed.

From September 7, Japan began allowing non-guided tours and increased its limit on arrivals from 20,000 to 50,000 a day.

Following the easing of its curbs, Japan's travel agencies have quickly rolled out various schemes to lure visitors to the country.

In 2020, the number of inbound visitors to Japan totalled 4.1 million, 13 per cent of the 31.9 million arrivals recorded in 2019.

Okada made the remarks at a Thursday press conference introducing a line-up for the Japan Autumn Festival in Hong Kong, set to be held from October to November.

The annual festival will feature more than 100 events related to Japanese culture, covering performing arts, food, crafts and sports.

The envoy said he hoped the festival, which has been held in the city since 2016, could foster closer ties between both places as the pandemic subsided.

"It's the largest festival in Hong Kong related to Japan. We appreciate Hongkongers' support, I hope they can enjoy Japanese culture in Hong Kong," he said.

Prominent events include a display of artwork by Japanese artist Yayoi Kusama at the M+ museum in the West Kowloon Cultural District. Hong Kong-based Japanese singer Lia will also be performing at The Box in Freespace at the West Kowloon Art Park later in November.