The Covid-19 pandemic has forced performers around the world to take their work online this year – and for some, the move has been a revelation.

US-based singer-songwriter Sheena Melwani's "Interrupted" series – song performances featuring the shouting of a cranky off-screen heckler – has become something of a global sensation, gaining her more than 250 million online views on a range of platforms.

On TikTok earlier this year, Melwani posted a recording of her performance of the song If the World Was Ending by Canadian singer-songwriter JP Saxe being interrupted by an unnamed man – now known as The Real Indian Dad (TRID) – who heckles Melwani and makes fun of the song's lyrics. The viral video now has more than 2.8 million views.

The formula – Melwani singing and playing the piano overlaid with TRID'S punchy remarks about her covers – was clearly a winner, and has been extended to cover videos of songs by artists including Ed Sheeran and Bruno Mars.

Melwani, who was born in Canada and is in her late 30s, began singing at the age of four and playing the piano when she was eight. As a child, she sang in choirs, took private lessons and performed in bands. She graduated with a music degree from McGill University in her hometown of Montreal.

"When I was newly married and living in Tokyo [in Japan], being so far away from friends and family, I started my online musical journey by posting originals and covers to the various social media platforms," she says of her online debut in 2007 and 2008.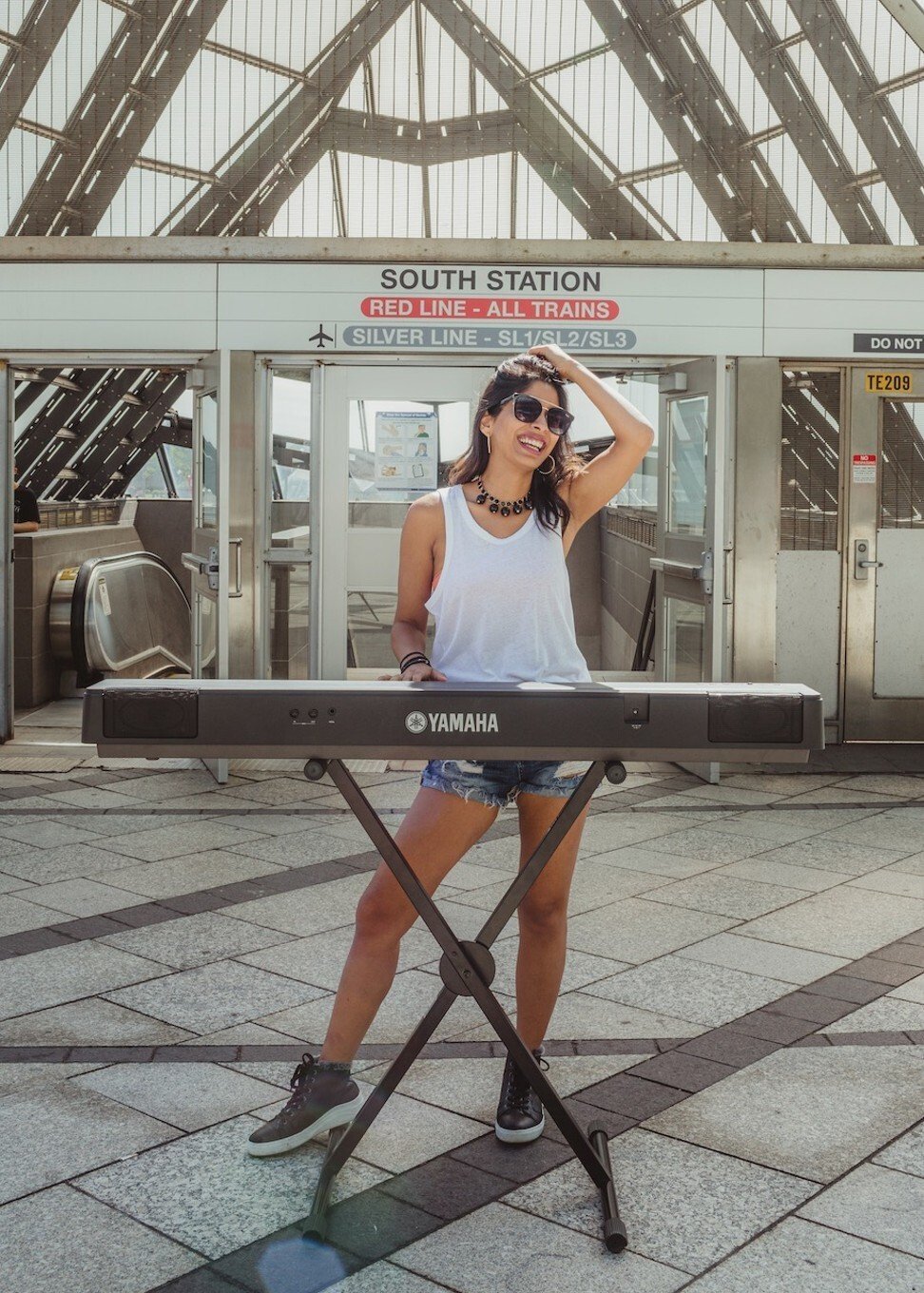 Melwani's videos of song covers and public performances earned her an early following on YouTube.

Melwani accrued 20,000 subscribers on her YouTube channel for her covers and public performances – she even sang the US national anthem before a baseball game at Boston's Fenway Park, in the US state of Massachusetts, in 2009 – before she took a break to start a family. She has a son aged nine and a daughter aged six.

"Staying home to raise my kids was the best decision I made, but I'll admit I felt like I wasn't able to share a part of me during that time," she says. "I missed performing and wasn't sure if I'd have the courage to put myself out there again."

Ten years later, when her youngest started school in September 2019, Melwani refocused on building up her social media presence. When Covid-19 hit
, desperate to find a way to stay connected, she started performing live across various social media platforms.

"That led to the totally unplanned interruption of a song and it's been an incredible journey ever since," she says. "I love getting emails and Instagram messages from fans telling me how much joy they find in my music and comedy."

Melwani believes her followers connect with the music, with the humour, and the funny and mutually respectful relationship they see and hear in her songs. "It's also authentic. My reaction is genuine and relatable, so people can enjoy that moment with me."

She says it has been heart-warming to be able to make people laugh. "I've received messages from people struggling with anxiety and depression, sharing how my videos have lifted their spirits or changed their mindset about how it's OK to goof around and not be anywhere close to perfect."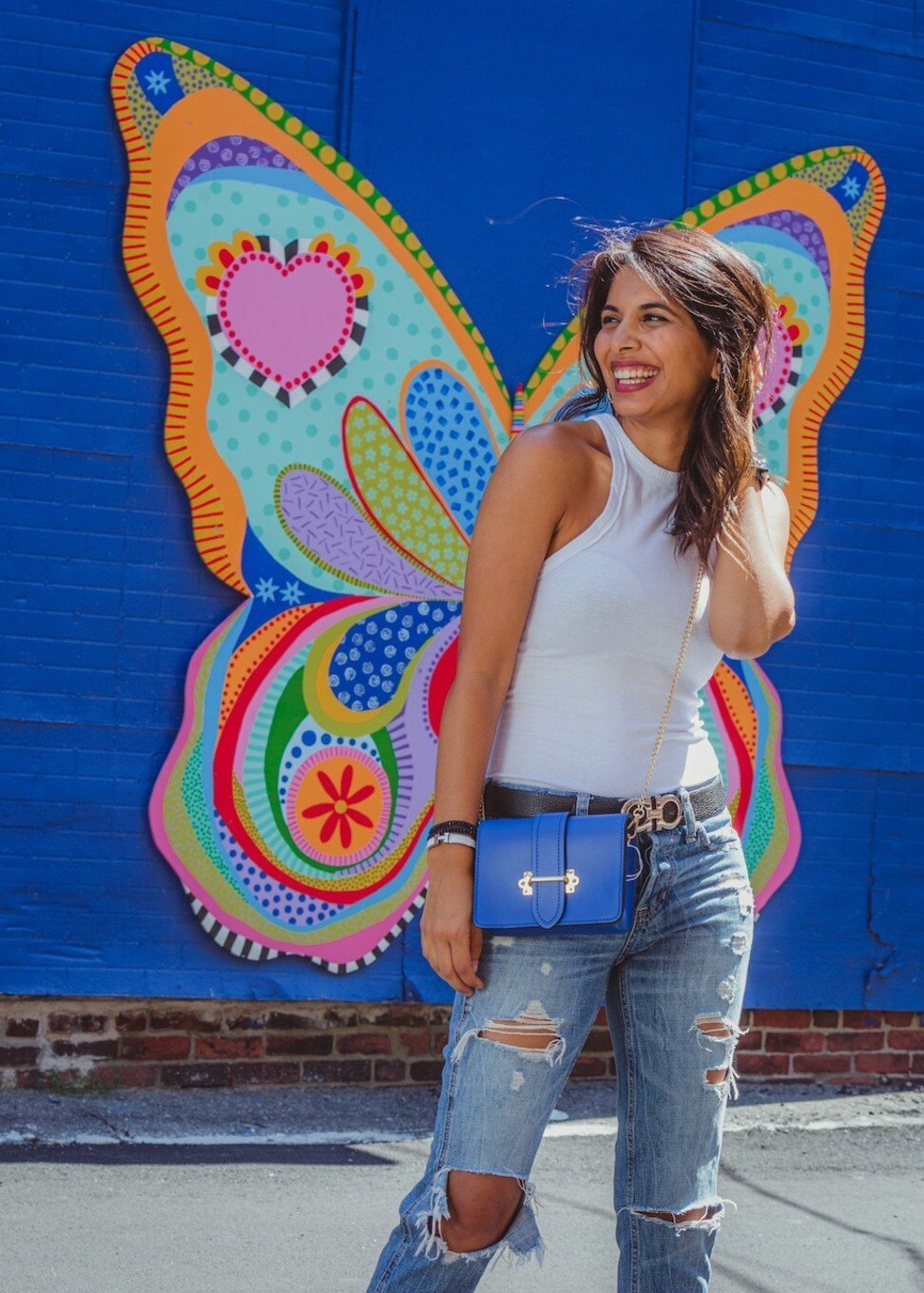 Melwani believes her followers connect with the music, humour and mutually respectful relationship they see and hear in her songs.

Melwani now has nearly 71,000 subscribers on YouTube, 362,000 Instagram followers and 2.5 million followers on TikTok. She has also connected with celebrity content creators such as US singer-songwriter John Legend and JP Saxe – the one who started it all.

"It all came full circle when JP Saxe sang his song back to us, but this time with TRID's comments as his lyrics," she says. "He was such a good sport."

For all of her success online, Melwani regards social media as something of a double-edged sword. While she will be forever grateful for the exposure, she thinks a lot of posts have a skewed perception of happiness.

"People are painted as happier than they really are, and this can have such a negative impact on viewers. I'll admit that I, too, compare myself to artists … and start feeling pressure that I need to do more."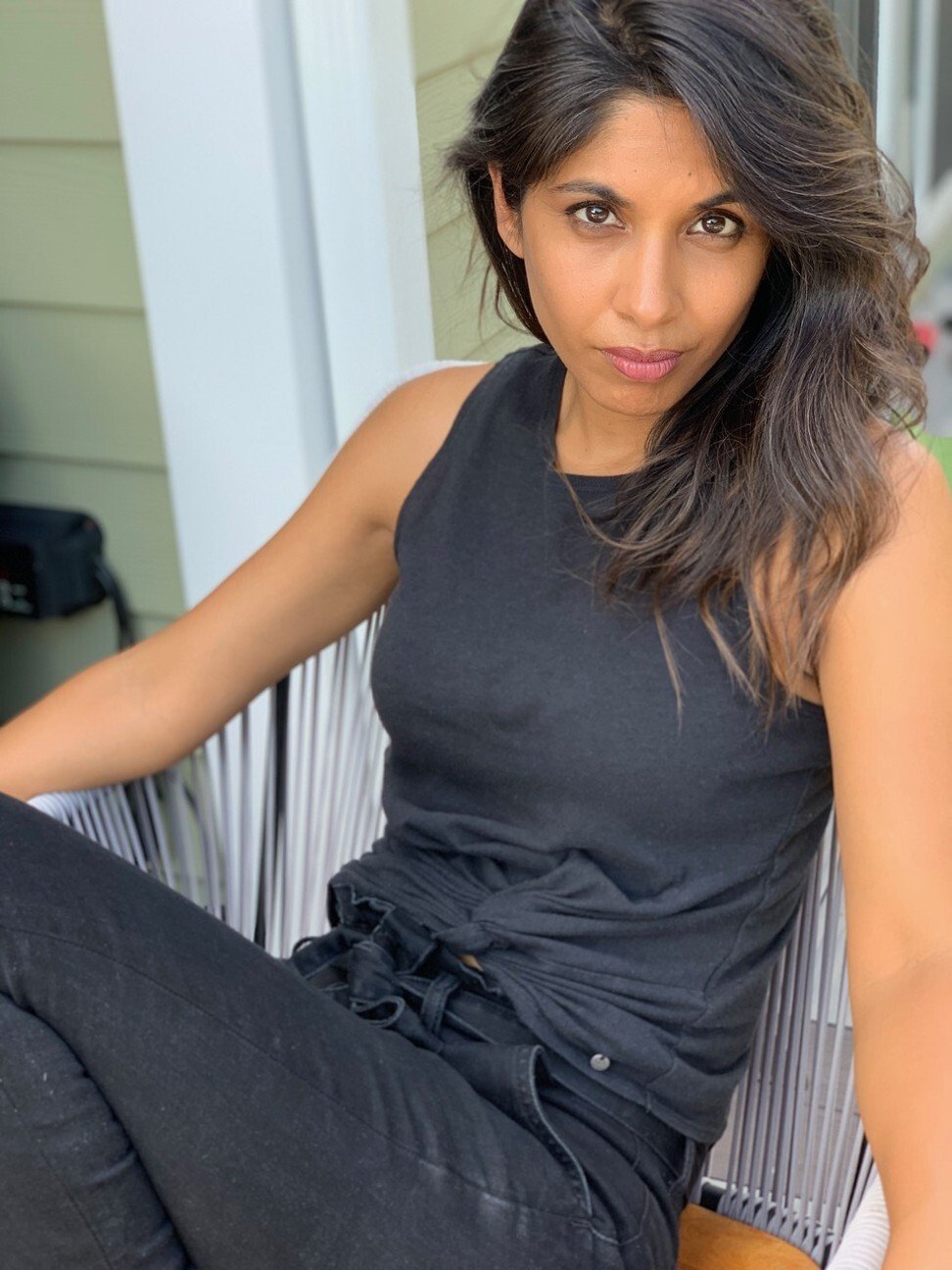 Melwani has nearly 71,000 subscribers on YouTube, 362,000 Instagram followers and 2.5 million followers on TikTok.

Melwani says she can find it hard to disconnect from the incessant demands of social media, and she is conscious about putting down her phone to set a good example for her children. "I try very hard to be self-aware about how the messages we receive through social media can seep into our subconscious and I choose, as much as I can, to live in the moment."

Melwani finds it amusing when people still ask her if The Real Indian Dad is her real father.

"Drum roll please … TRID is in actual fact my husband," she reveals. "There has been confusion over his identity, but I never imagined that posting a video with an 'Indian Dads Be Like' quote would have translated to people thinking he is my father."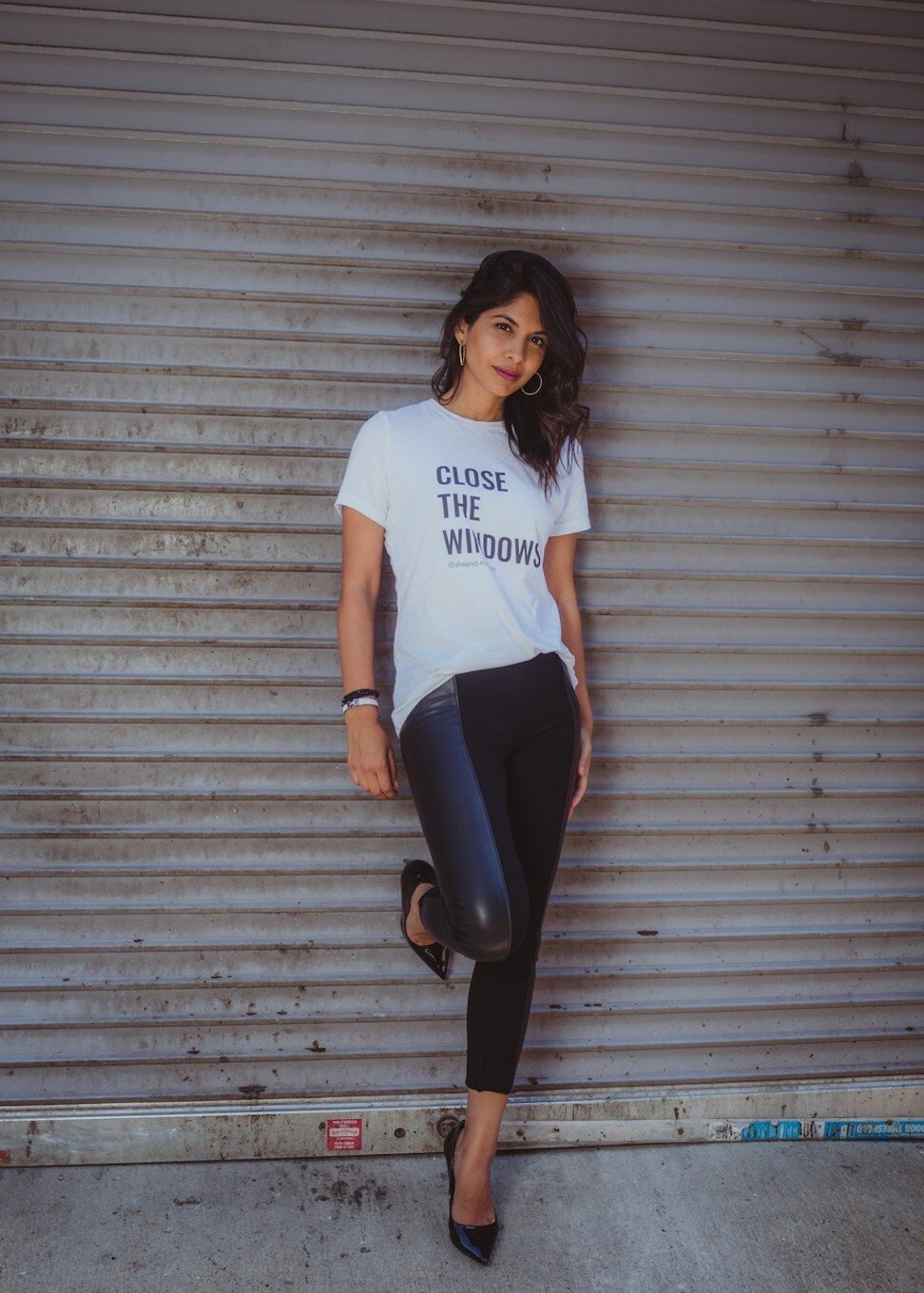 TRID's well-known line "close the windows" began as a random comment, but has now become a famous tagline.

TRID, who prefers not to give his real name, chose the nickname because his persona exemplifies a typical overprotective "desi" (Indian or South Asian) father. Fans from a range of cultures have been able to relate to his popular lines including "no boys allowed", "come back with a PhD" and "go to sleep".

"I'm proud that we've used our platform to spread joy and, most recently, to initiate a fundraiser in support of the Spread the Joy Foundation, a charity my sister-in-law founded after her own child had to endure long hospital stays," he says.

The Spread the Joy Foundation gives hospitalised kids fighting major paediatric illnesses little "Joy Boxes" of gifts. In February, earlier this year, Melwani attended the foundation's annual gala in New Jersey to help raise funds and performed Incredible Me, an original song.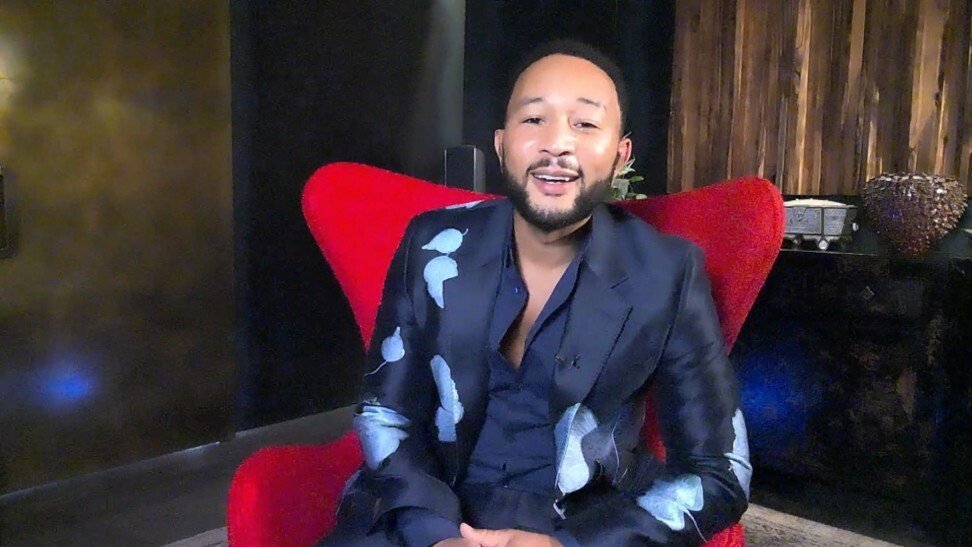 Melwani has earned praise from stars such as US singer-songwriter John Legend.

This year, Melwani and TRID are offering recorded ringtones and personalised voicemail greetings for US$10 and US$25 respectively. The money goes to the Spread the Joy Foundation, which works with major manufacturing and retail companies including Crayola, Target and Michaels to give hospitalised children joy, one box at a time.

"I don't see myself, or anyone else on social media for that matter, as any different," Melwani says. "I remind myself that this attention is because of the people who follow, share videos, and write to encourage or advise me. And if there's any fear of me developing a big head, all it takes is for my kids to tell me to stop singing and give them dinner."

Melwani plans to release her original EP on Spotify and Apple Music early next year. "I am most excited to record an original song I wrote called Find Your Happy, because this is truly the anthem of my life," she says. "In my 20s, my dreams involved concert tours and making a bucketload of money, but today I have no regrets about choosing my long break. I now have a great balance in both being and doing what I love. This song reminds me that there are blessings everywhere, if we find what truly fills us."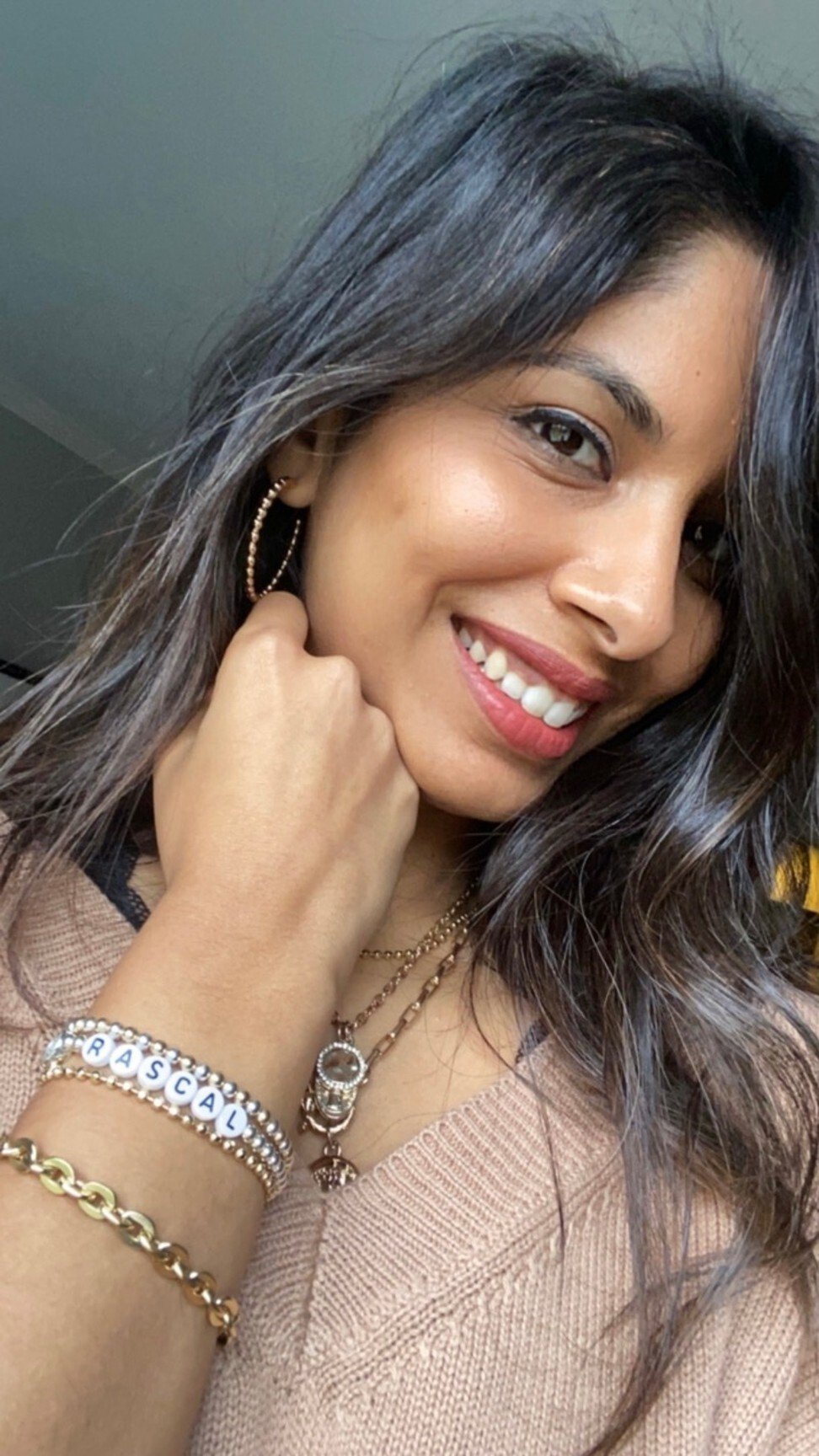 Melwani plans to release her original EP on Spotify and Apple Music early next year.

TRID says he wishes he could take credit for having planned the Interrupted series but, in truth, it was just them being "them" at home. His well-known line "close the windows" began as a random comment, he says, but has now become a famous tagline, even seen to represent a philosophy: shut out negativity.

"Fans have taken to this in an amazing way, with one having even tattooed the expression on her wrist," he says. "Even names such as 'Rascal' that I playfully use for Sheena have become so popular that she now has an online merchandise store selling T-shirts and tops with my popular catchphrases."

The profits from these items are not sent to the foundation, although purchasers are given an option to donate.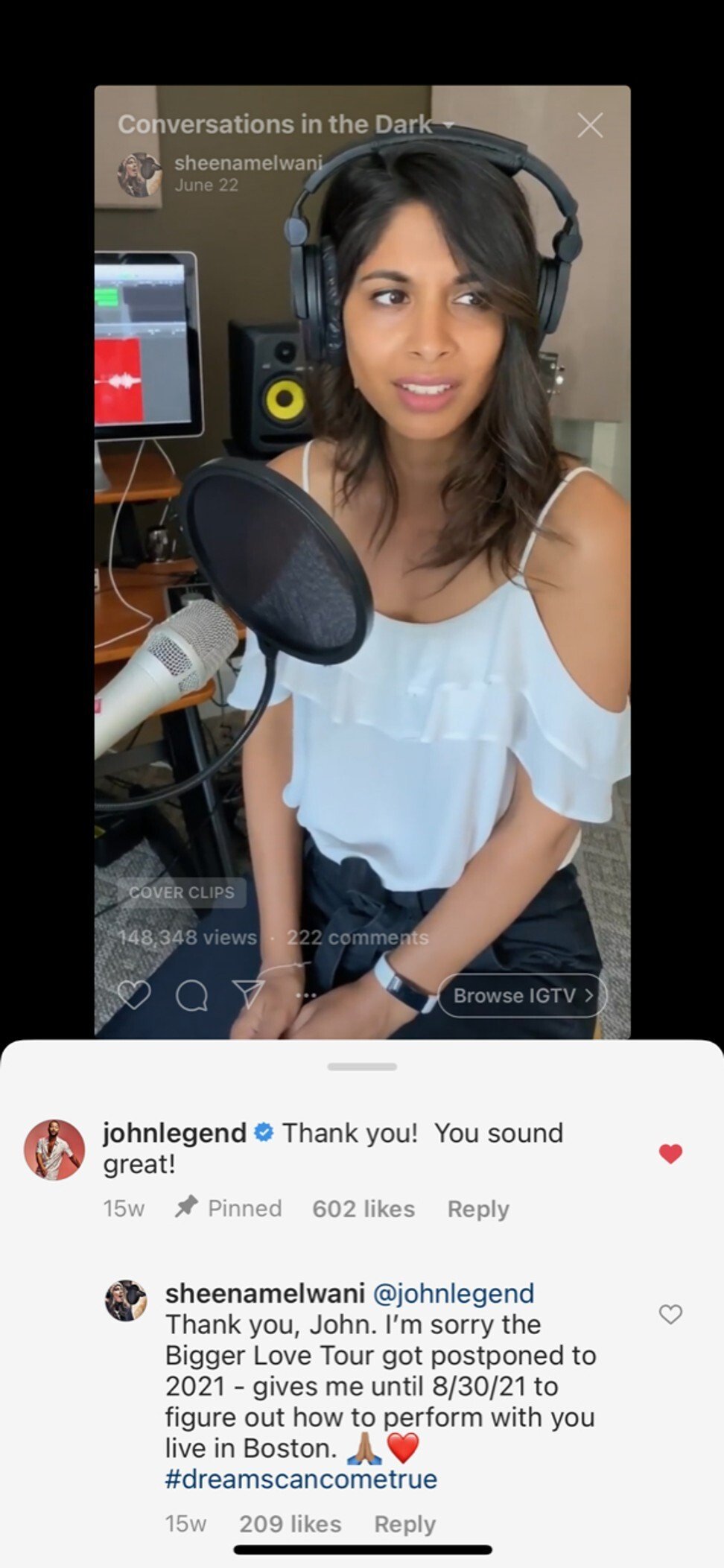 A social media post by Melwani with a comment from John Legend.

TRID says the lyrics of many of today's popular songs inspire his commentary, and the fun is understood by the listeners. "It reminds them of the way they tease their loved ones, and it's clean, so the fun can be shared irrespective of age," he says.

"Sheena is an amazing singer – these videos do not do her justice. I cannot wait for the world to hear her original music. Her future is bright and this is just the beginning."