Researchers have cast doubt on the Hong Kong government's strategy of using hotels and guest houses as transitional housing for low-income families in subdivided units, after a survey found residents did not like the idea of sharing kitchens and other facilities with neighbours.

The researchers were also concerned property owners would quit the scheme after the Covid-19 pandemic ended.

A team of researchers from the Open University of Hong Kong and the Lutheran Social Service conducted in-depth interviews with 15 families living in subdivided flats last December to understand their expectations and views on transitional housing.

"Hotels are now willing to lease their units to the government because business is bad during the Covid-19 pandemic," Professor Charles Kwong Che-leung, dean of arts and social science at the university, said on Thursday. "But after Covid-19, if business goes back to normal, the supply for these units will decrease unexpectedly. Then we will have a problem of sustainability."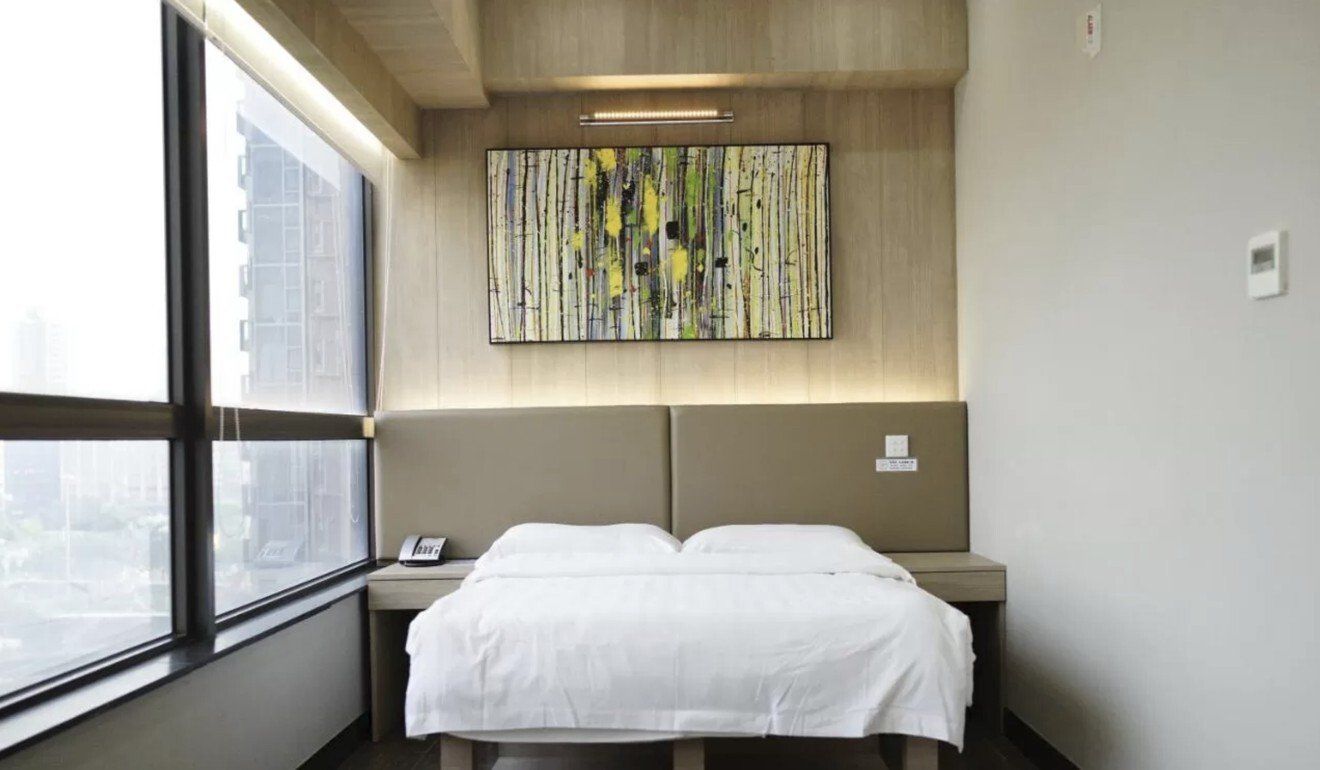 A room in B Hotel.

The use of hotels as temporary homes for those waiting a long time for public housing is part of a wider transitional housing scheme, which includes conversion of vacant government buildings and sites donated or cheaply leased by private developers. The government will subsidise construction and renovation costs, while NGOs joining the scheme are responsible for managing the housing premises.

Chief Executive Carrie Lam Cheng Yuet-ngor announced the plan to turn largely empty hotels, which have been hard hit due to coronavirus travel restrictions, into transitional housing in her annual policy address last November.

The pilot scheme, subsidised by the Community Care Fund, aims to enlist 800 rooms from hotels and guest houses, and operators are required to offer tenants a lease of at least two years. The operators will work with selected NGOs in managing the temporary housing units. The whole scheme will last for three years.

As of this April, the government had received proposals for about 200 transitional housing units under the scheme.

Insufficient living space and lack of privacy were some of the issues faced by subdivided flat residents surveyed by the research team, which recommended that the living area per person be no less than 136 sq ft.

Lui Cheuk-lun from Lutheran Social Service expressed concern that not every hotel or guest house would have adequate space for these families.

"From my personal observation, some of the [hotel] rooms [in the applications] may be smaller and less suitable for families for transitional housing. But there may be other hotel environments that might be suitable," he said.

In addition, more than 93 per cent of the families were against "co-living" and hoped they would not have to share facilities with strangers.

"Most of them are worried about sharing kitchens and toilets as it might raise disputes due to different living habits. Also because of the pandemic, they are also worried about hygiene problems," said Terence Shum Chun-tat, a research assistant professor also from the arts and social sciences school.

In a transitional housing project announced earlier, a three-star property, B Hotel, which was renamed from Cruise Hotel, in To Kwa Wan offered 161 rooms ranging in size from 120 to 240 sq ft. While each room has a bathroom, tenants must share a kitchen and laundry on one of the floors.

Michael Li Hon-shing, executive director of the Federation of Hong Kong Hotel Owners, also did not support the use of hotels or guest houses for transitional housing.

"One simple question is what will happen after the [leasing term] or further arrangements? Hotels cannot be transitional facilities providing such service for a long time," he said, adding the government should consider other places to continue their transitional housing strategy.

Meanwhile, two-thirds of the residents interviewed expressed an interest in moving to transitional housing until they were allocated public housing flats and would like rents to be set below HK$5,000.

More than 73 per cent of respondents wanted shopping and leisure facilities nearby and around 47 per cent of them hoped to have access to gyms and sports fields. Researchers said access to different community facilities should be within 10 to 15 minutes' travel of transitional housing.

They also said residents might require more social services support, especially on mental health, as many were highly stressed dealing with issues including rent and safety concerns.