Experts say XBB unlikely to cause new wave because city has been exposed to subvariants and has enough immunity.
Hongkongers have snapped up medicine for diarrhoea and vomiting after cases of the new XBB Omicron strain that causes gastrointestinal problems emerged in the city and over the border.

Montmorillonite Powder, an anti-diarrhoea medicine, became a top trending topic on Chinese social media, and dispensaries in Hong Kong on Wednesday reported that residents had switched to hoarding similar drugs after ones combating fever and flu sold out in December.

Staff at the Hon Hing Dispensary in the border town of Sheung Shui said all Chinese-made anti-diarrhoea medicine was sold out by Tuesday.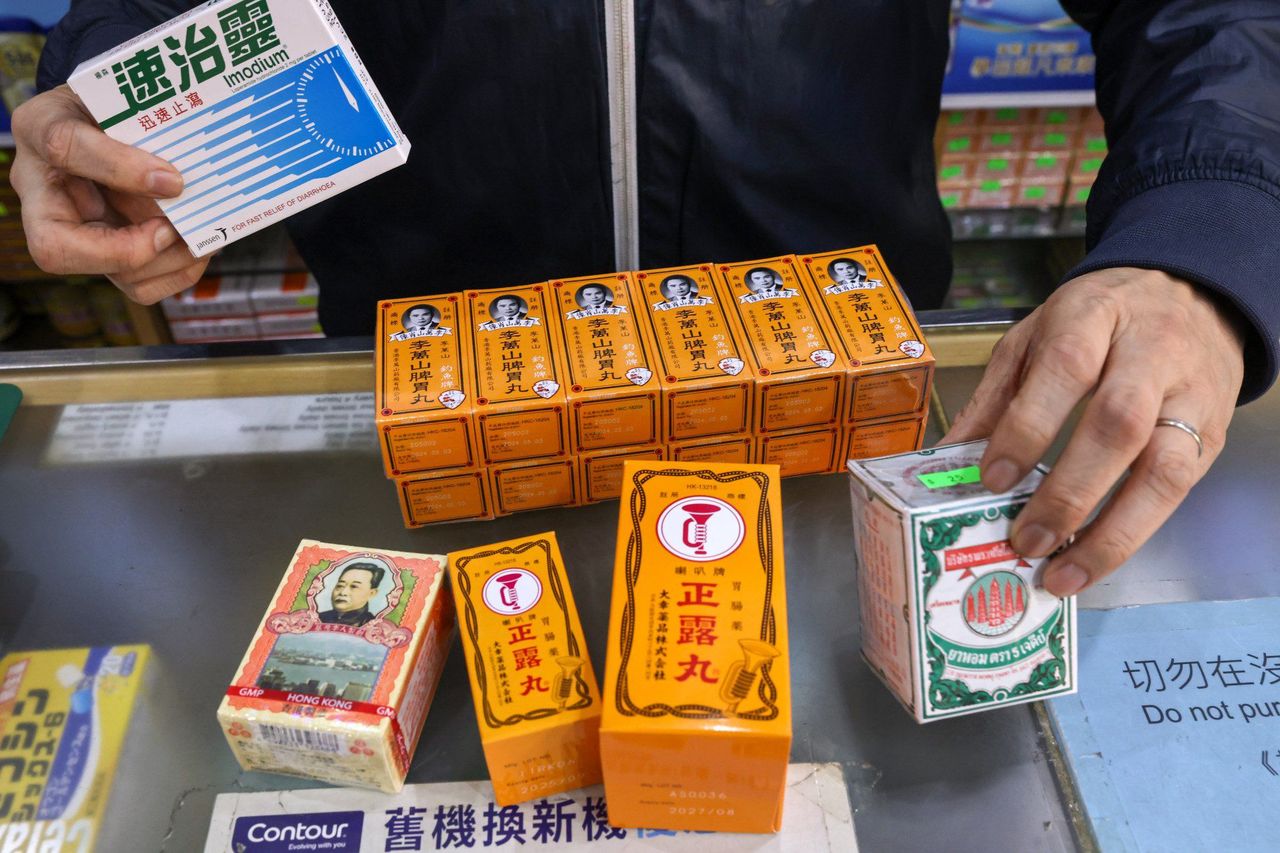 Hongkongers have snapped up medicine to treat diarrhoea and vomiting.
Yao Xiaoling, a 30-year-old housewife, said she had visited two dispensaries on Wednesday and finally managed to buy the medicine she was seeking.
"I heard that the new Omicron variant would cause diarrhoea, so I bought four boxes of Ya-Hom powder for my mother just in case," she said, referring to a Chinese medicine used to treat the symptom.
Coronavirus
infections began rising in Hong Kong in early November and after topping 29,000 at the end of last month, they have started to decline. Health officials on Wednesday confirmed 16,423 infections, of which 401 were imported, and 63 related deaths.
The XBB subvariant has already become the dominant strain in Europe and the United States. Medical experts said the current dominant Omicron subvariants in Hong Kong were BA.2 and BA. 5, and that they did not think new strains XBB and BQ. 1.1 would trigger a wave of infections because the city had been exposed to them for a while and had enough immunity.
Chinese medical health experts have said that the diarrhoea caused by the new XBB Omicron strain was no more severe than other variants.
In Yuen Long, near the border, drugs for diarrhoea have also been running low at different dispensaries.
"People have been coming to hoard medicine for diarrhoea since Monday. We ran out of supply that day," said Alan Chan, who works at the Heng Hing Dispensary. "We just replenished the supply today but half of it has already been sold."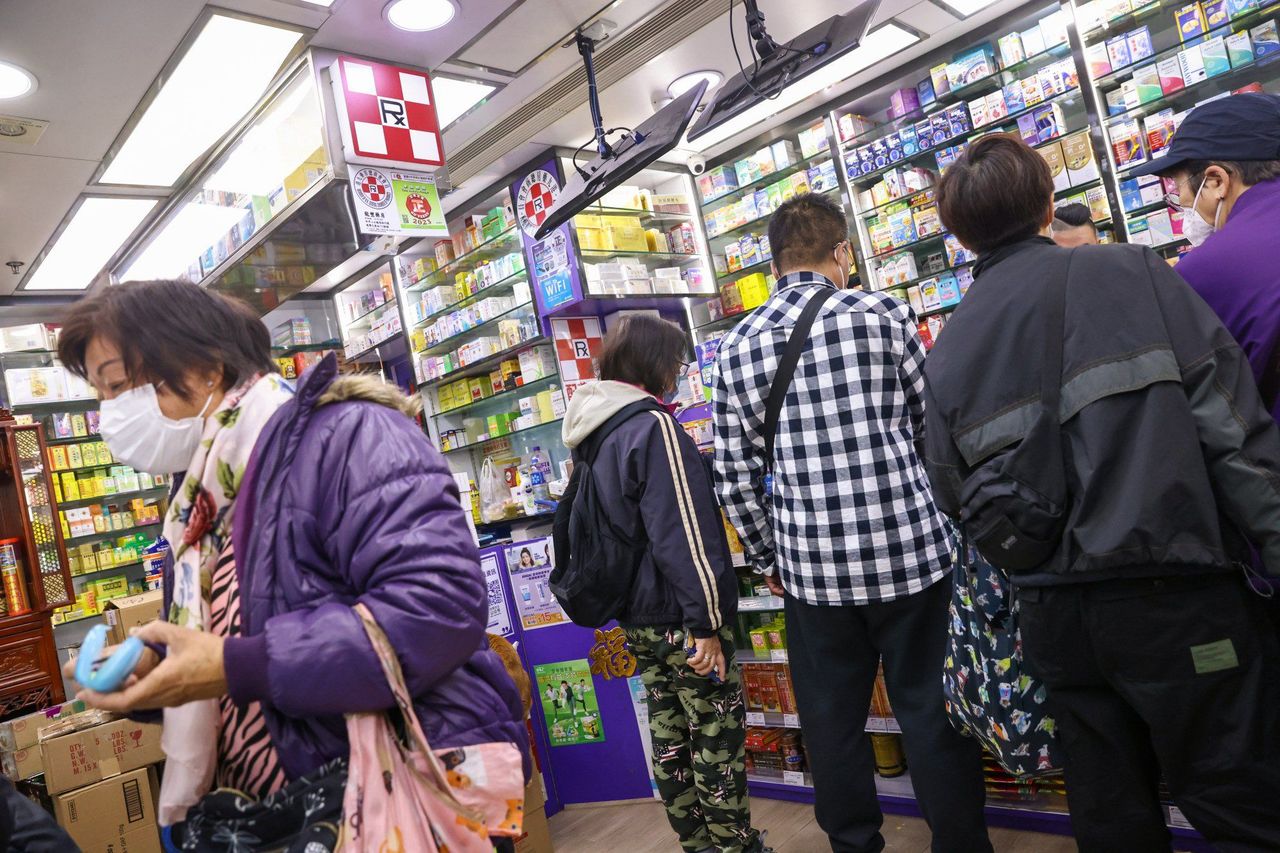 Residents look for medicine treating diarrhoea and vomiting.

As Hong Kong aims to begin reopening its border with the mainland on Sunday, some shoppers are stocking up on anti-diarrhoea medication along with fever drugs, hoping to give them to their friends and family on the mainland where supply is running low amid surging Covid-19 cases.

Lee Siu-chee, 63, went to Man On Dispensary in Sheung Shui and bought five bottles of Lee Man Shan pills, a Chinese anti-diarrhoea medicine. He paid HK$70 (US$90) for a bottle of 50 pills, up from the roughly HK$30 it usually cost.

"My folks asked me to buy that medicine in Hong Kong because it is now hard to get it on the mainland. Some more effective drugs are only sold in Hong Kong," Lee said. "I am planning to take them back to the mainland when the border opens up."

Cheung Tak-wing, the vice-chairman of the Hong Kong General Chamber of Pharmacy, said the tight supply of paracetamol in the city was not only due to delays in transport during the holidays, but also more people purchasing the medicine.

"Local pharmaceutical factories are able to produce paracetamol-containing medicines quite fast. I believe there will be more supply within one to two weeks," Cheung said.

William Chui Chun-ming, president of the Society of Hospital Pharmacists of Hong Kong, warned that people should avoid buying drugs in loose packaging.

"The products that are registered and sold in Hong Kong must have traditional Chinese characters on the packages. We don't recommend people to buy drugs even if they are packaged in tin foil without the original box as we don't know their sources and how they were stored," Chui said.

He added temperature changes during transport could impact the efficacy and quality of medication.