Hongkongers may have to wait three to six months to travel again, and even then with conditions attached, despite the city recently launching its Covid-19 vaccination programme and the health crisis appearing to ease, according to a top official at the tourism board.

Executive director Dane Cheng Ting-yat also said a wave of local tours and hotel staycation offers would soon be launched as part of the government's HK$1.13 billion (US$145 million) drive to reboot the devastated industry.

Until the third quarter, Hongkongers would be largely limited to spending holidays locally and rediscovering the city through outdoor activities, wandering around neighbourhoods, or taking staycations, he said.

"My guess is in the next three to six months, only very slowly, certain conditional travel will be allowed," the Hong Kong Tourism Board chief said in an interview with the Post.

"Our assumption is that the pandemic is not going away this year, but vaccination can ease the outbreak to a large extent."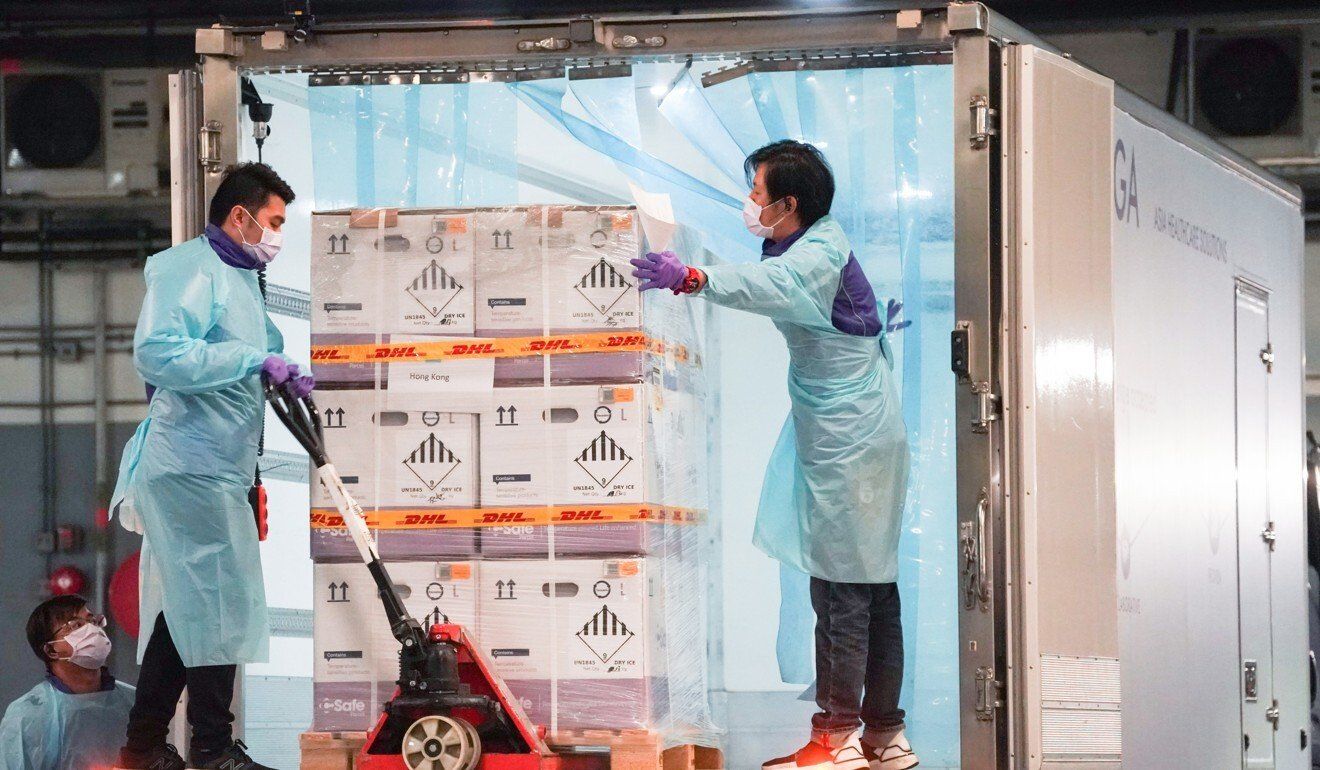 Hong Kong started its coronavirus vaccination programme last week.

Hong Kong has been in a near lockdown since February last year, with all but three border checkpoints shut and tourist arrivals drying up. Outbound travel is virtually non-existent.

While countries began inoculations in the past month or so, the World Health Organization warned on Monday it was premature and unrealistic to think the pandemic might be over by the end of this year.

Hong Kong started its vaccination programme last week with mainland-produced CoronaVac jabs, while another coronavirus vaccine developed by Pfizer-BioNTech will be available this week. The city recorded 14 infections on Wednesday, taking the total caseload to 11,046, while virus-related fatalities stood at 200.

"Hong Kong's hopes are pinned on vaccination, but in the beginning, some people may have reservations and want to wait and see," he said. "Any resumption of travel will only happen locally, partially and progressively in some form of travel bubbles with conditions attached."

He cited as an example the European Union, which is seeking to restore travel within the economic zone by coming up with a personal vaccination pass. "Technically, there is a lot to overcome," he said.

Hong Kong and Singapore have reopened discussions about resuming a proposed travel bubble that was shelved on its eve last year due to the emergence of the fourth wave of infections in the city.

But commerce minister Edward Yau Tang-wah said last week he was not confident enough to revive the travel bubble any time soon, as untraceable Covid-19 cases continued to emerge frequently.

To revive tourism locally, Hong Kong will roll out a new version of the holiday-at-home campaign, a spend-and-redeem programme in which the tourism board will subsidise free tours via local travel agents for residents who spend HK$800 at designated retailers and restaurants.

Cheng said the programme would launch in the coming weeks or when the pandemic had stabilised.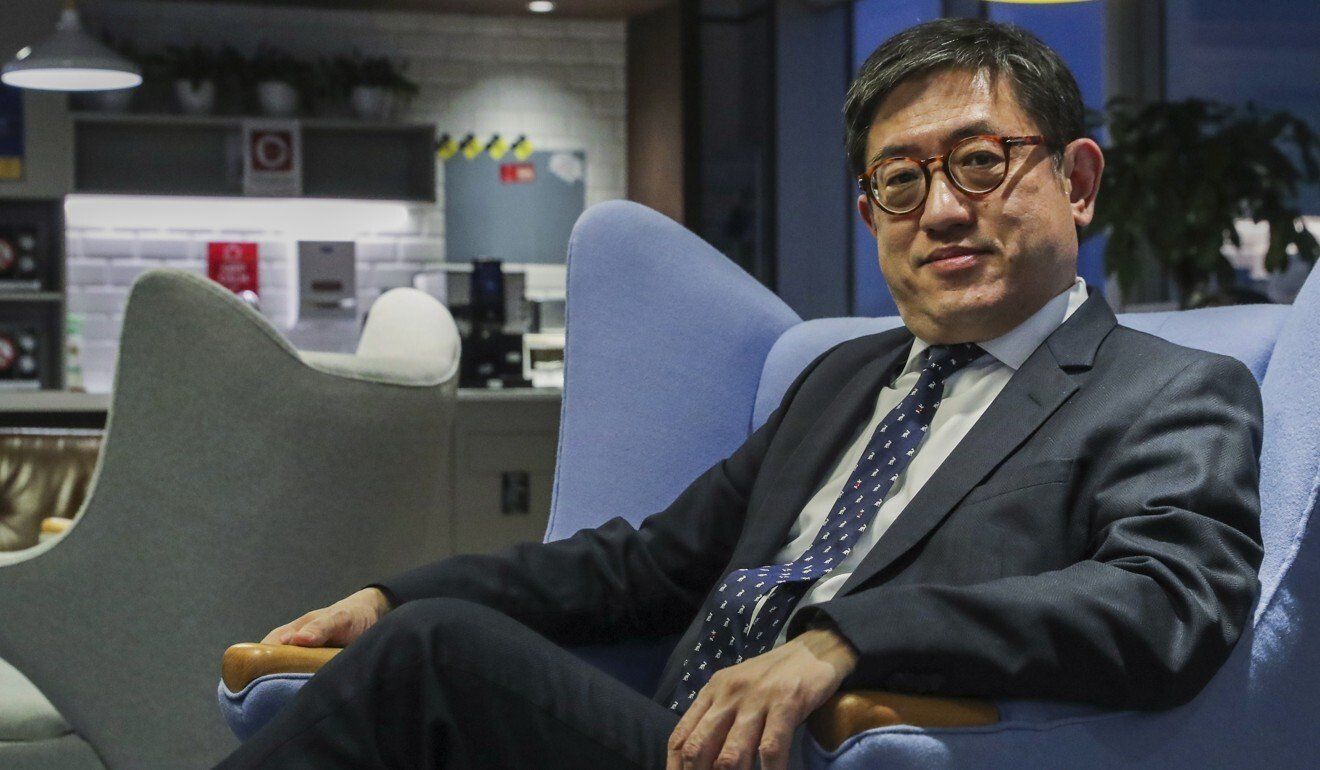 Hong Kong Tourism Board executive director Dane Cheng.

The campaign, which will be on a larger scale than last year's edition, will double the number of free tours to 20,000 and offer an equal number of discounted staycation deals for the first time.

"If Hong Kong residents spend HK$800 on dining and shopping, we will reward them with a free tour product or a HK$500 discount on a staycation deal," Cheng said, adding that offers would include five-star hotels.

He said the board would pick as many of the 200 travel agents and 140 hotels who wanted to join the programme as possible.

The entire campaign will cost about HK$20 million, which will be funded out of the government's HK$1.13 billion financial assistance package. Of the total outlay, the lion's share will be spent on additional funding, with HK$373 million to be kept for recurrent funding.

Freddy Yip Hing-ning, president of the Hong Kong Travel Agent Owners Association, said only 200 out of the city's total of 1,700 travel agents applying to the programme meant not many people were interested in it.

"The majority of the industry players were not interested in joining the programme because they could barely make a profit," he said. "So, it could at best benefit some local inbound travel agents."

In the medium to long term, Cheung said part of the funding would be used to develop the Greater Bay Area tourism market.

Hong Kong was named as a key part of Beijing's ambition to turn the Greater Bay Area – composed of the city, Macau and nine other Guangdong cities – into a tourism hub. Hong Kong is tasked with organising global events in the region and acting as a multi-destination stop.

Before the pandemic, mainland visitors accounted for 78 per cent of Hong Kong's total tourist arrivals, with those from the bay area representing 60 per cent.

Both the numbers of mainland tourists to the city and Hong Kong's overall tourist arrivals collapsed by nearly 100 per cent year on year in January 2021, to about 4,400 and 2,900, respectively.

In 2020, total arrivals plummeted 93.6 per cent to about 3.6 million.

Cheng said many of the bay area visitors came to the city not just for holidays or shopping, but to seek medical and insurance services.

"In future, we will focus on the quality of visitors by expanding their stay in the city and raising their spending power," he said.

Cheng said the board aimed to finalise a plan for the repositioning and rebranding of Hong Kong tourism by the fourth quarter after its reputation as Asia's world city was blemished by anti-government protests in 2019 and subsequent political turmoil last year.

"Last November, we started gauging industry stakeholders' views on Hong Kong's way forward in tourism," he said. "The primary consensus is Hong Kong should remain a culinary hub and should leverage on its reputation as an international city."