Car park investors are looking north, betting on strong revival in economic growth and increasing car ownership in the Greater Bay Area
to push up prices.

Among them is Hong Kong investor King Cho, who plans to spend up to 700 million yuan (US$102.7 million) by the end of this year to add 7,000 car parking spaces especially in Guangzhou, Foshan and Zhuhai to his portfolio.

The founder of Guangzhou-based Vision Property said he is waiting for border restrictions to be lifted before he puts his plan in motion. Over the past five years, Cho has built up a portfolio of some 3,800 parking spaces mainly in Guangzhou and Foshan that is currently worth between 800 million yuan and 1 billion yuan, earning him the nickname "king of car parks" in the Chinese media.

"Major [Greater Bay Area] cities [like] Shenzhen, Guangzhou, Foshan and Dongguan will see a rebound in transaction volumes and prices," said Cho. In the fourth quarter, market activity will pick up and reach nearly 80 per cent of last year's level after slowing down considerably in the first quarter, he added.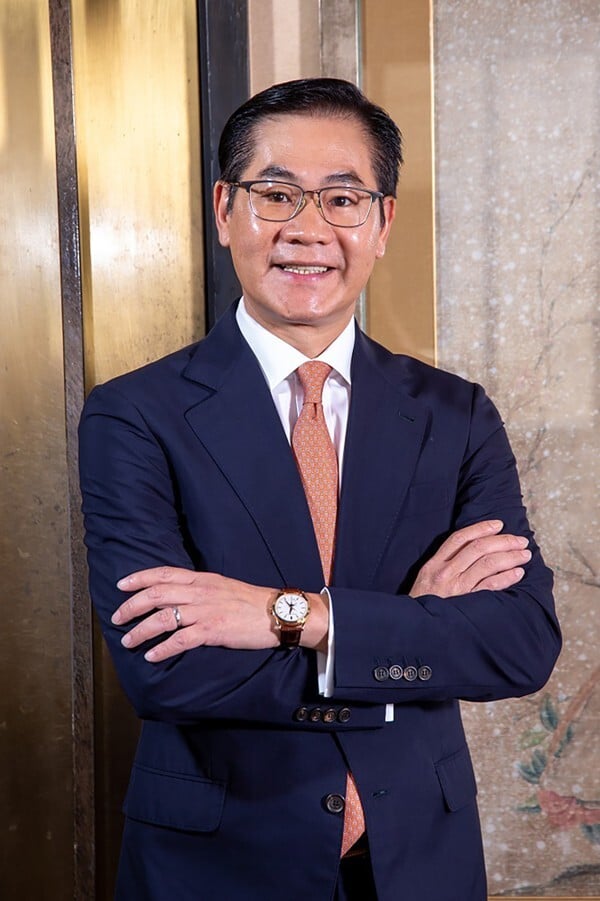 King Cho, the founder of Guangzhou-based Vision Property, says he will start acquiring car parking spaces once border restrictions are lifted.

So far this year, only around 28,000 new car parking spaces have been sold in Guangzhou compared to around 59,000 last year as developers suspended sales of property projects because of the coronavirus outbreak, said Cho, who is also the chairman of Guangdong-Hong Kong-Macao-Bay Area Economic and Trade Association.

Market observers expect demand for car parking spaces to increase as China's central bank has relaxed loan policies and brought down interest rates to boost domestic consumption. Car sales are also picking up, rising for a fifth straight month in August, after taking a hit from the pandemic. Starting from the second quarter, the use of private cars also increased in top cities like Shenzhen and Guangzhou as people avoid public transport amid fear of contracting Covid-19.

'Incline' parking in China aims to save space for more cars


According to Cho, a shortage of car parking spaces is expected to support prices in top cites. He pointed out to Guangzhou where there are 3.8 million cars and only 1.6 million parking spaces, adding that nearly two-thirds of car owners do not have their own car parking space, forcing many to park on the streets.

Guangzhou, Foshan and Zhuhai may see prices of parking spaces in their city centre double in the coming three to five years because of the shortage of spaces and increasing automatic surveillance of illegal parking, Cho added.

Cho said some parking spaces in Shenzhen's Futian district were transacted at over 1 million yuan, while prices in Guangzhou average between 500,000 yuan and 750,000 yuan. But the same demand is not seen in lower tier bay area cities as economic growth is yet to pick up and the focus of investors is on housing rather than speculation on car parking spaces.

Stephen Sum, an investment consultant at V+ Property Expo, which focuses on the bay area, said investors were keen on the housing market in lower tier bay area cities rather than car parking spaces as the upside potential is higher on property.

Some homes in Zhaoqing cost less than 1 million yuan, almost the same as a parking space in some big cities, said Sum. He added that new housing projects also provide a large supply of parking spaces, leaving hardly any room for speculation.

Vision Property's Cho agreed, pointing to the slump in transactions in Zhongshan
and Zhaoqing, which fell 30 to 50 per cent in the first half of this year, adding that recovery remains a concern there amid weak demand.

However, the prospects for the car parking space market looks positive, according to Jacob Poon, president of Investment Institute of the Guangdong, Hong Kong-Macau Greater Bay Area.

As the market matures in the bay area cities because of stricter regulations against illegal parking, prices may rise 5 to 8 per cent in the first quarter of next year, he said.