Hong Kong's cruises to nowhere have cast a lifeline to tourism and service industry workers who lost their jobs during the coronavirus pandemic.

Genting Cruise Lines, which runs the Genting Dream ship from the city, has about a dozen Hongkongers among its crew of 1,300, with 100 more set to join in the coming months.

Jax Yip Chun-nam, 28, joined the ship not long after being laid off from his job as a duty-free salesman at Hong Kong International Airport.

"I've been on the job for about a month now, and I honestly love it," Yip said, adding that he was particularly fond of working with his new international teammates.

"If it wasn't for the pandemic, I would never have considered a career on a cruise ship."

Hong Kong-listed Genting is the only operator running cruises to nowhere from the city. Over the past two months, the Genting Dream has sailed out 27 times, taking about 40,000 passengers on two- or three-day round trips.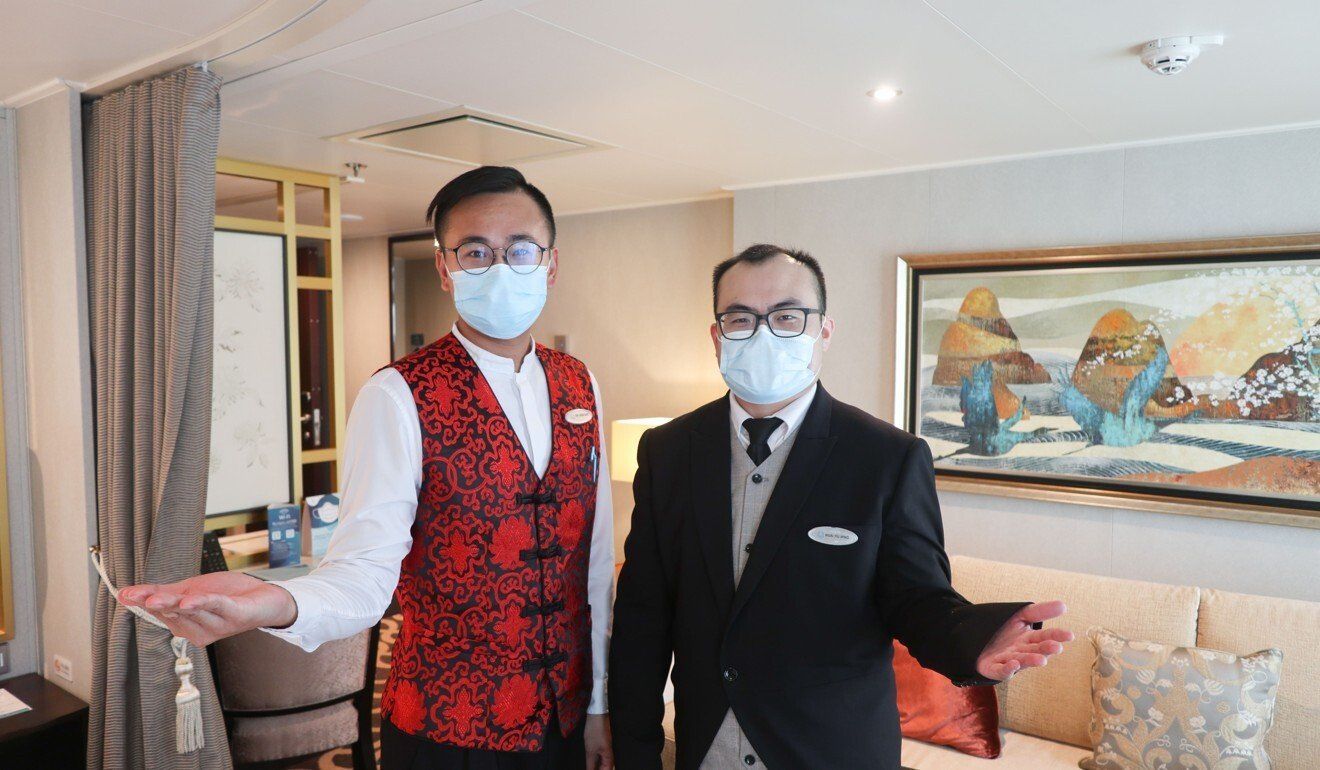 Hongkongers Jax Yip (left) and William Ngai were laid off from the tourism sector amid the pandemic and bounced back to join the cruise to nowhere as staff members.

Rival operator Royal Caribbean, which plans to offer a similar service with its ship Spectrum of the Seas, recently postponed its launch date for a third time, to October 14, due to delays in bringing in vaccinated crew members.

Under the cruise to nowhere scheme, the three Genting Dream cruises each week do not make any port calls to minimise Covid-19 risks.

All passengers and crew must be fully vaccinated and tested before embarking, a government requirement in place since July. The vessel must also operate at half capacity.

Half of the crew are from mainland China, 24 per cent from the Philippines, and 13 per cent from Indonesia, according to a spokeswoman.

The crew from China were vaccinated before their mandatory hotel quarantine after arriving in the city in June, while those from other countries were vaccinated in Hong Kong.

The spokeswoman said the company rarely hired Hong Kong crew, as workers from elsewhere were better trained for work on ships while those from developing countries also cost less.

One of the Hongkongers on the Genting Dream is William Ngai Yiu-wing, 32, who spent a decade as a tour escort and travel consultant before the pandemic hit and international travel ground to a halt.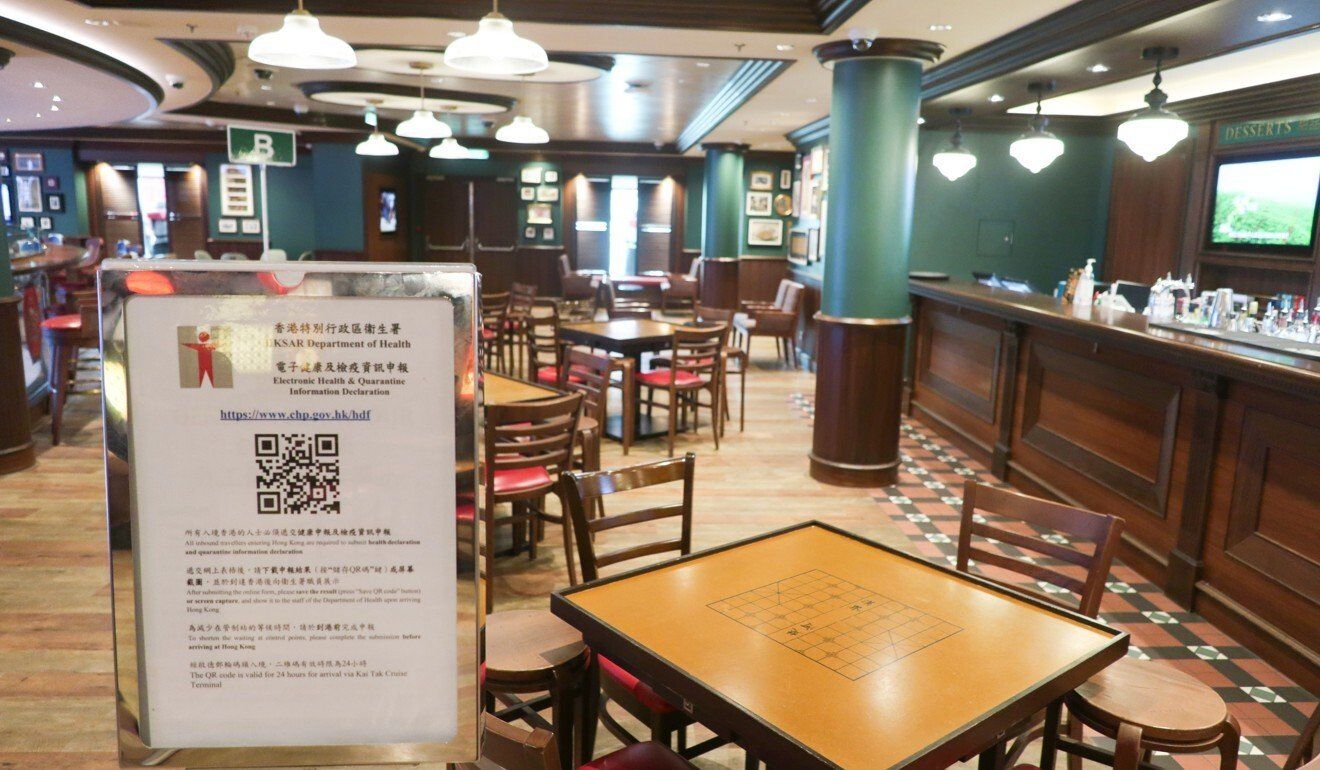 All passengers and crew members on cruises to nowhere must be fully vaccinated and test negative for Covid-19 before going on the vessel.

Out of work and without a stable income, he did stints as a waiter, cement finisher and fishmonger before he was hired for the cruise ship.

"I've tried almost everything," he said. "Now, I feel at home again working as a butler on the cruise ship."

Ngai said he was able to bring his skills from the tourism trade into the butler service and enjoyed interacting with the families and couples on the ship.

"It's heart-warming to serve customers again," he said.

Getting the cruise to nowhere scheme up and running was no easy task, according to Perry Yiu Pak-leung, convenor of the Hong Kong Travel Agents' Relief Alliance.

Yiu, who lobbied for it, said it was tough negotiating with the government to resume cruises, but was pleased the voyages had been smooth sailing so far.

"Cruises to nowhere from Hong Kong are the safest travel-like experience at the moment, since everyone on the ship has to be fully vaccinated and tested," Yiu said.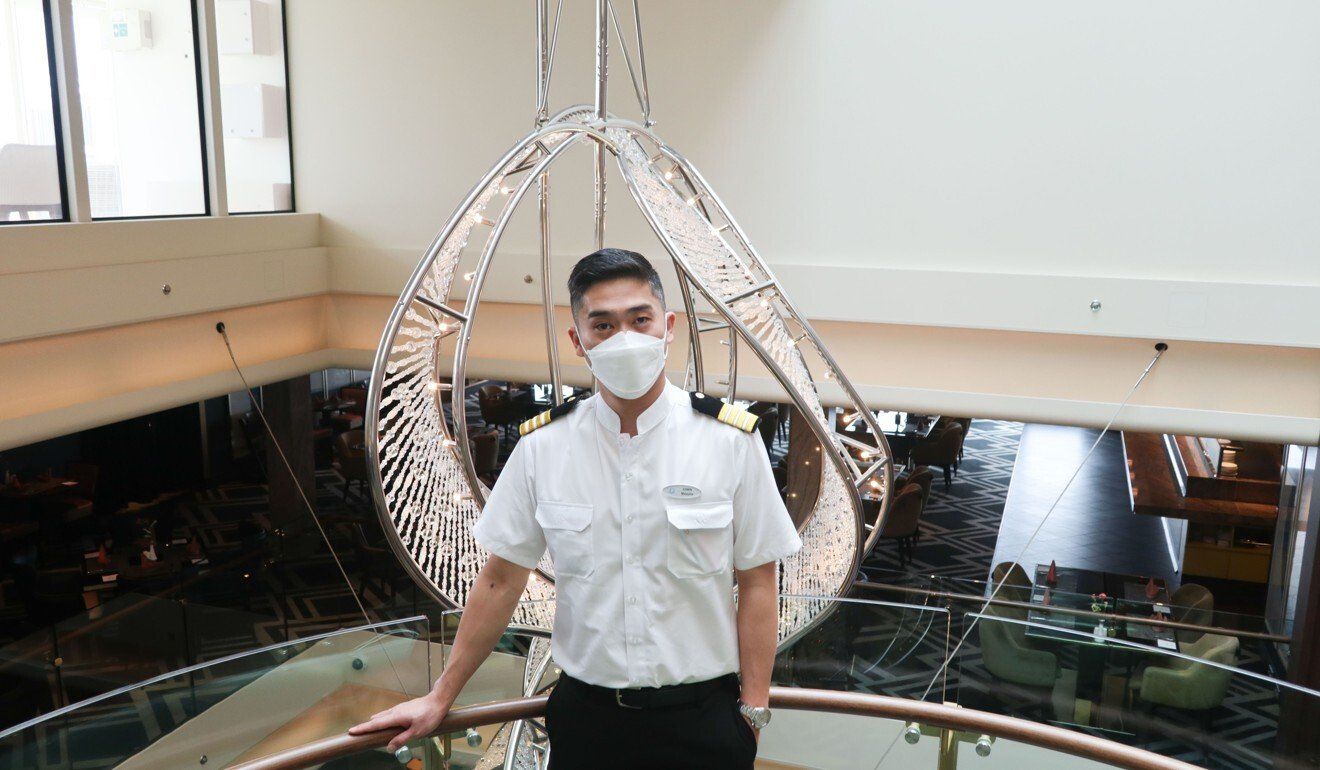 Edwin Chung, hotel director of the Genting Dream cruise, helped launch the Explorer Dream cruises in Taiwan before heading to Hong Kong.

He added that he had also suggested that the government lift the cruise ship capacity to 75 per cent.

The unemployment rate in Hong Kong's retail, accommodation and food services topped 11 per cent over several periods last year, when city authorities imposed strict social-distancing measures that banned evening restaurant dining and enforced tight inbound quarantine rules for travellers.

Yiu said the resumption of cruises helped laid off tourism workers with short- to medium-term employment opportunities while Hong Kong's hopes of reopening for international travel remained at a standstill.

Edwin Chung, 40, hotel director of the Genting Dream, said he was fortunate not to be laid off during the pandemic.

The Malaysian was in charge of reopening two cruise ships, the Explorer Dream in Taiwan, in July 2020, and the Genting Dream in Hong Kong this year.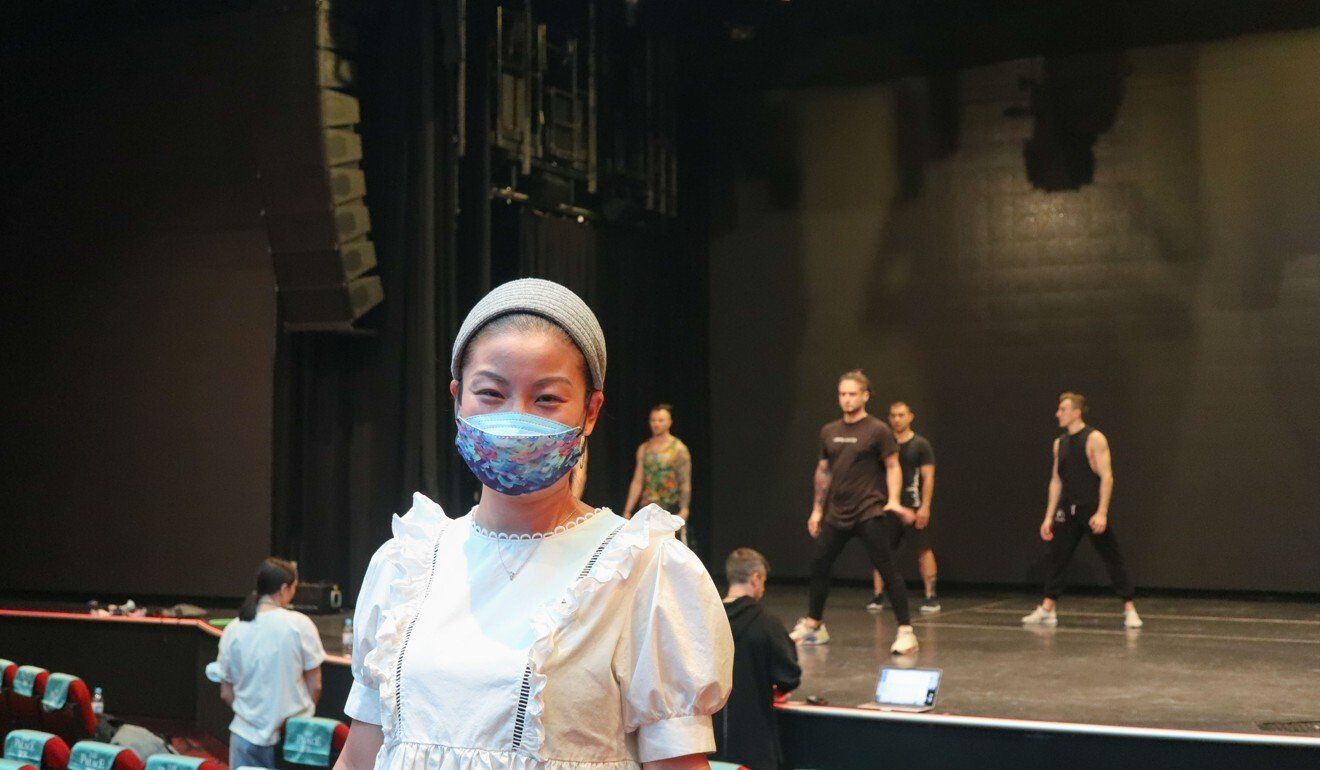 Flurry Chen, the Genting Dream's director of on-board entertainment, said her team kept practising while waiting for the green light for the Hong Kong cruises to begin.

"A lot of crew members couldn't set foot on shore and go back to their home countries. There were no flights to Malaysia, Indonesia or India for a long time, so many seamen and crew members chose to just stay put on the moored ships," Chung said.

Flurry Chen, cruise director of on-board entertainment, said her team of dancers, musicians and acrobats from the mainland, Russia, Ukraine and the Philippines kept busy through virtual training and rehearsal sessions.

"We had to be ready at a moment's notice once the cruises started, so we all kept practising," said Chen, who is from the mainland.

Genting's Dream Cruise will hold an Oktoberfest at Sea next month, featuring German beers and cuisine.

It is also considering hosting the city's hallmark Wine & Dine food festival on the ship, in collaboration with the Hong Kong Tourism Board.