Commerce secretary touts 'mutual benefits' of deal that would add to city's eight free-trade agreements already in place.
Hong Kong will begin work to strike a free-trade agreement with Peru, the financial hub's commerce minister has announced, locking in the first success at a high-level regional forum the city intends to leverage to regain its reputation following three years of strict Covid-19 rules and political unrest in 2019.

Shortly after landing in Bangkok on Wednesday, Secretary for Commerce and Economic Development Algernon Yau Ying-wah said he met Miguel Palomino, Peru's vice-minister of foreign trade, on the sidelines of the ongoing Asia-Pacific Economic Cooperation (Apec) forum.

He said both sides had agreed to launch negotiations for a free-trade agreement (FTA) aimed at facilitating business with the city's "important trading partner in Latin America".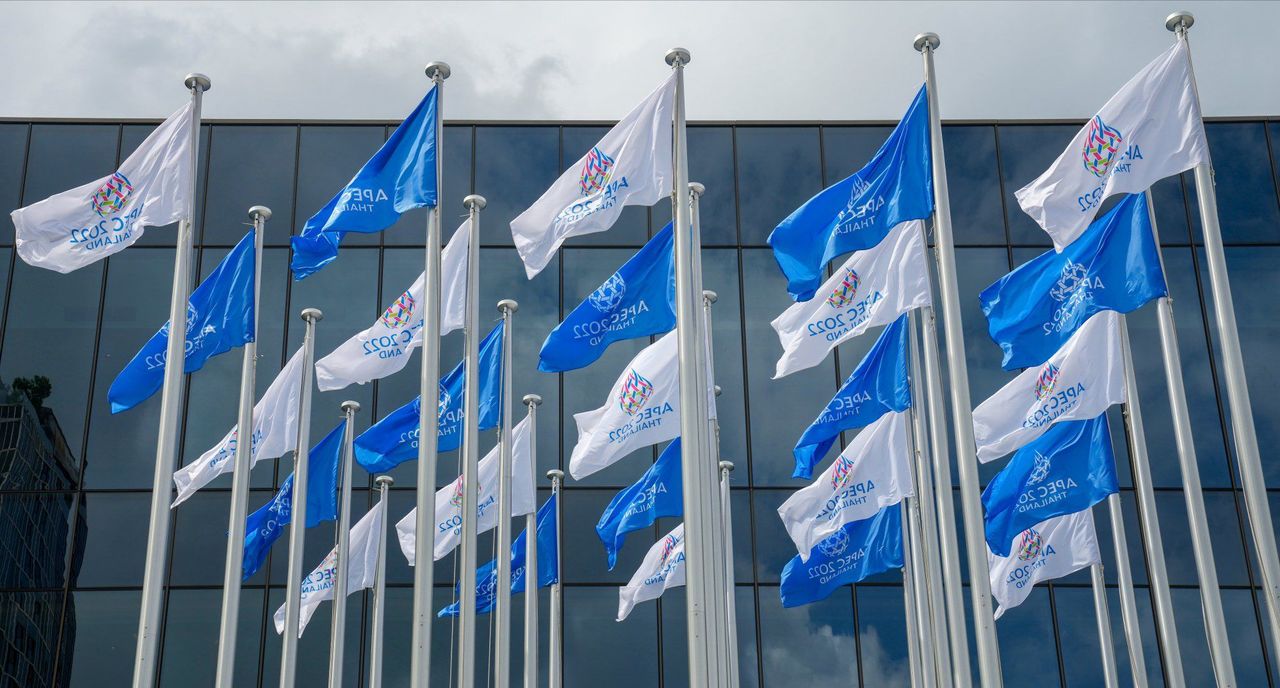 Bangkok is hosting this year's edition of the regional forum.
"I am confident that the free-trade agreement will help enhance the trade and investment ties between Hong Kong and Peru, and will bring mutual benefits to our two economies," Yau added.
The regional forum, featuring more than 20 economies, is Chief Executive John Lee Ka-chiu's first international event since the US-sanctioned leader took the helm of the city in July, vowing to put Hong Kong back on the map and lure back talent.
He is due to arrive on Thursday, a day before he will have the chance to woo other world leaders, including the likes of US Vice-President Kamala Harris and French President Emmanuel Macron.
But with unease between China and the West, Hong Kong is likely to put its eggs in the basket of other Asean economies, as well as countries from the Middle East, Central Asia and South America.
Peru was the city's fourth largest trading partner in Latin America in 2020, accounting for 3.7 per cent of the region's total, according to the Hong Kong Trade Development Council.
It is Hong Kong's fifth largest source of imports, as well as destination for exports, in Latin America, with the city buying mostly fruits and nuts from Peru. In turn, Peru purchases predominantly telecommunications equipment and parts from Hong Kong.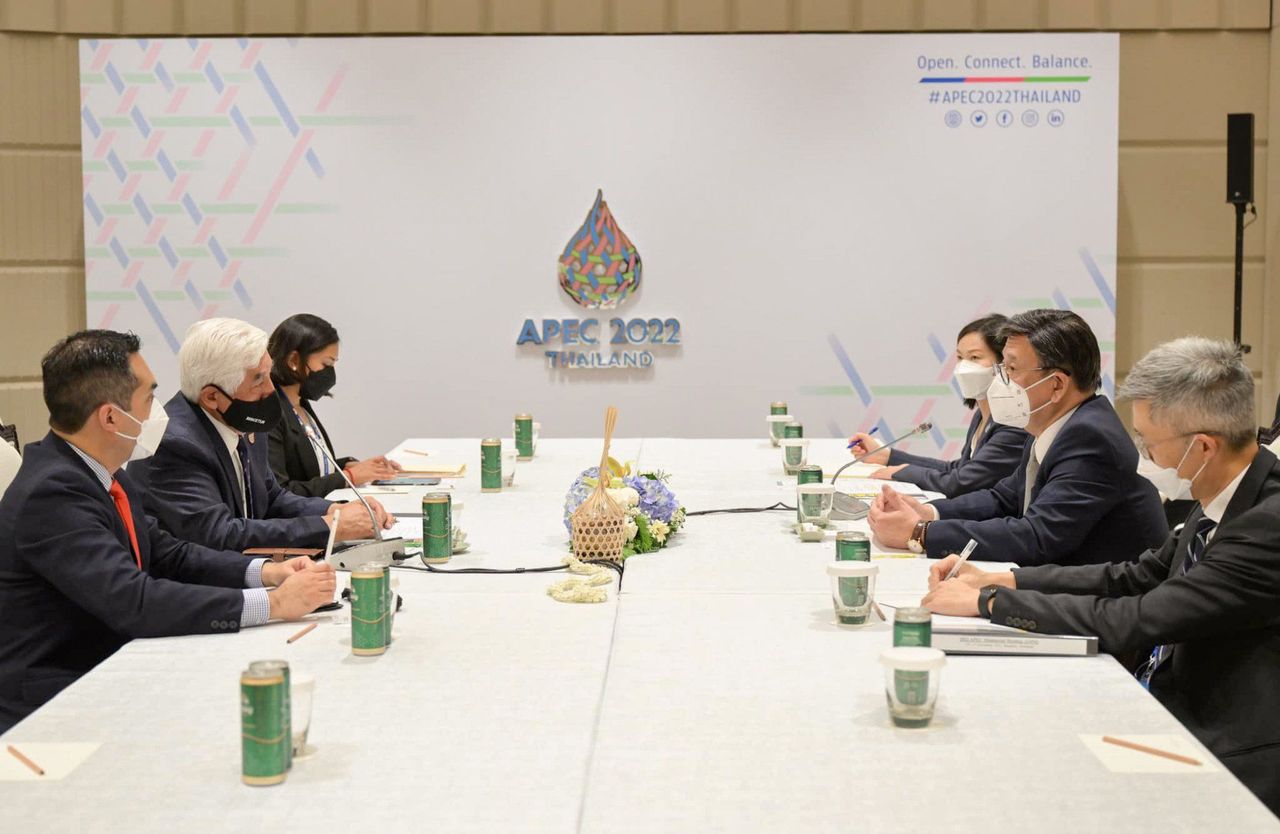 Hong Kong is set for 'exploratory talks' with other potential free-trade partners.

The first round of negotiations will launch in January 2023 and will cover topics ranging from trade in goods and services and investment to electronic commerce and the business environment for small and medium-sized enterprises, Yau said in a statement following exchanges with his South American counterpart.

Both sides aimed to achieve a "high-quality and comprehensive" bilateral trade agreement, he added.

"To help Hong Kong enterprises and investors expand their markets, and further reinforce Hong Kong's status as an international trade and investment hub as well as our worldwide network of economic and trade connections, we have been actively seeking to forge FTAs and investment agreements with our trading partners," he said.

Hong Kong currently has eight free-trade agreements in place with a range of economies from as close as mainland China to the member states of the European Free Trade Association, which includes Iceland, Liechtenstein, Norway and Switzerland.

It has a free-trade agreement with Chile as far as the South American continent is concerned, as well as with the Asean member states.

Hong Kong is likely to conduct talks with other countries during the regional forum, which runs until Saturday, though details are yet to be hammered out. Yau pledged to engage in "exploratory talks" with other potential free-trade partners.

Earlier in the day, four Hong Kong representatives to Apec's business advisory council hosted a breakfast meeting to promote the city's opportunities to more than 40 delegates from a range of countries including the United States and Peru.

Among them were Mary Huen Wai-yi, CEO of Standard Chartered Hong Kong, who spoke to the international crowd about a high-level banking summit held in the city two weeks ago, and Peter Burnett, who recently stepped down as chairman of the British Chamber of Commerce, according to architect Nicholas Ho Lik-chi, the third representative.

Ho, who is the chairman of Ho & Partners Architects, said Burnett told the crowd about mBridge, a trial payment platform linking Hong Kong, mainland China, Thailand and the United Arab Emirates.

He introduced the city's West Kowloon Cultural District and the Northern Metropolis proposal, the Hong Kong government's plan to turn the northern part of the city into a tech hub with the ability to provide 926,000 flats to solve the pressing housing issue.

"They weren't aware that Hong Kong has reopened," Ho told the Post, referring to the city's recent move to remove all hotel quarantine. "They want to come back as they have not been to Hong Kong in the past three years."

Ho will be part of a 20-strong delegation the chief executive will be spearheading to meet prominent Thai business leaders at a dinner on Saturday.

Hong Kong's chief executive is also expected to meet Chinese President Xi Jinping on the sidelines of the forum.