Hong Kong's two biggest teachers' unions have urged the government to decide soon whether school campuses will reopen this month, while three quarters of educators want coming tests postponed if pupils are kept at home, a survey has found.

But an infectious disease expert urged caution on resuming face-to-face classes, saying it remained to be seen whether Covid-19 cases would rebound even as the city on Saturday recorded the lowest number of new infections, 35, since the fourth wave began in November.

Kindergartens and schools suspended on-site classes in early December and the Education Bureau earlier said online learning would continue when the new term started on Monday.

Face-to-face lessons are cancelled until January 10, but education officials have yet to announce any resumption plans beyond that date.

Educators and parents said the government should give them enough time to prepare for pupils to go back to school, which was likely to happen in phases and on a half-day basis.

"Schools should be given at least two weeks' notice before face-to-face classes resume … so teachers and parents can prepare better," said Ip Kin-yuen, vice-president of the 100,000-strong Professional Teachers' Union.

Ip, a former opposition lawmaker who represented the education sector, added: "Even though most educators believe face-to-face lessons are more preferable and effective than online classes, health concerns remain the priority for many."

Wong Kam-leung, chairman of the 40,000-member Hong Kong Federation of Education Workers, said the bureau should make a decision quickly as schools needed to make arrangements for the rest of the month within the coming week.

Both Ip and Wong said the final decision should depend on the advice of medical experts as to whether it was safe to allow children to return to school.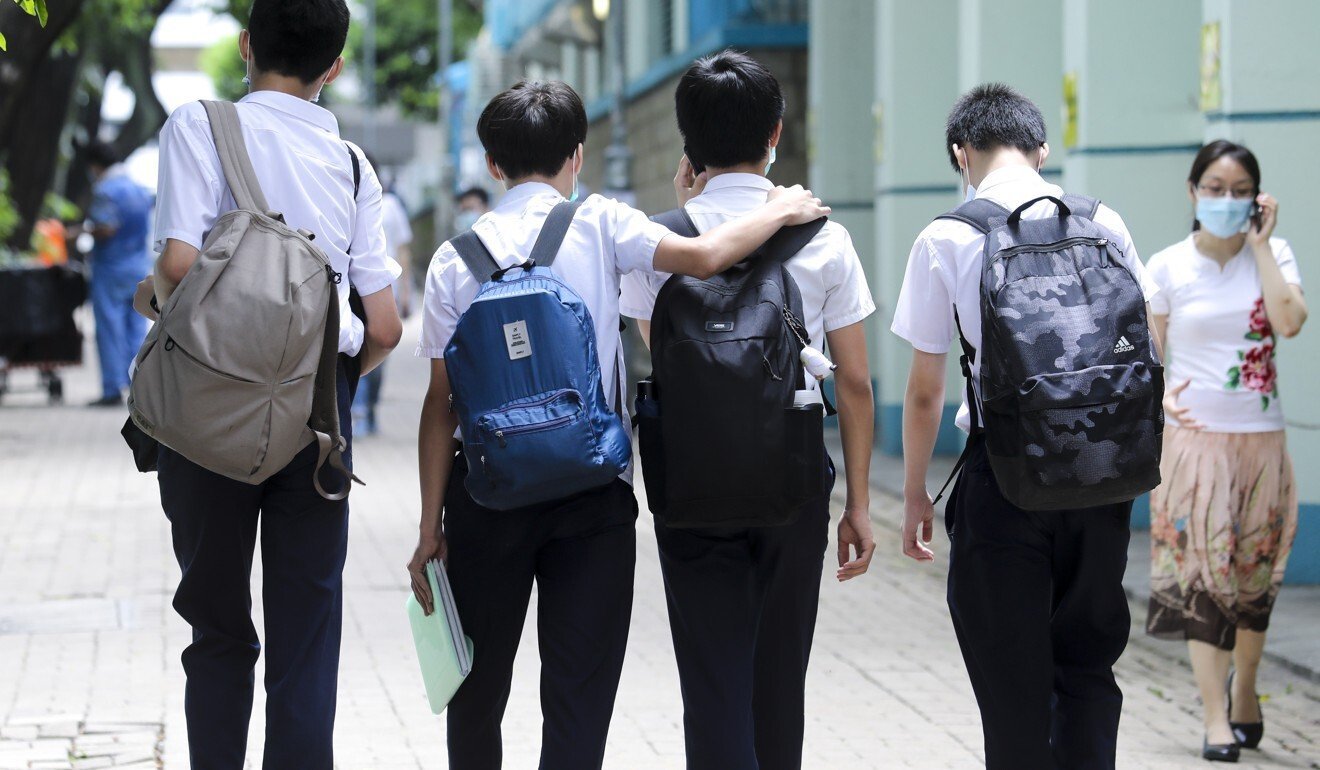 There will be no on-site classes until at least January 10.

Respiratory medicine specialist Dr Leung Chi-chiu said authorities should wait at least one more week to see whether the number of infections rebounded following the Christmas and New Year holidays.

"Even though daily figures have been trending down, the prospect of a rebound and the detection of a more transmissible virus variant from inbound travellers from Britain means the government should proceed with caution when it comes to class resumption," Leung said.

Meanwhile, a survey by the Education Employees General Union found that about 77 per cent of 230 teachers polled supported the postponement or cancellation of internal tests – usually held by primary and secondary schools in January – if face-to-face lessons remained suspended.

Releasing the findings on Saturday, the 1,000-strong union also said the survey, conducted last month, found more teachers faced increased stress because of online learning arrangements, as some schools had not responded to the government's call to allow employees to work from home.

The Education Employees General Union released the results of its survey on Saturday.

Nearly 80 per cent said they were asked to return to their campuses to handle school affairs, with 60 per cent of respondents needing to be there two days or more a week.

In a reply to the Post, a bureau spokeswoman said the government would continue to seek advice from medical experts and maintain close contact with representatives of the education sector over the resumption of classes.

Eiffel Chau King-lun, of the concern group Hong Kong Parents League for Education Renovation, said many people faced difficulty juggling work and looking after their children at home, especially low-income families living in poor conditions.

"I believe we don't need to wait for zero infections before classes resume, but it would be more desirable if schools allowed parents more flexibility after resuming face-to-face classes … due to some parents' concerns of potential health risks," Chau said.

"For instance, schools can consider letting parents decide if their children will return to campus without counting those who continue to learn at home as being absent."