Singapore and Hong Kong have agreed in principle to form a travel bubble exempting residents of both cities from any form of quarantine, the two governments revealed on Thursday.

The landmark Covid-19 arrangement between the leading Asian air hubs would possibly establish the world's first two-way travel bubble, the city state's transport chief said.

Confirming an exclusive Post report earlier, the plan to reconnect the two cities after months of border closures requires travellers to prove they have tested negative for the coronavirus but imposes no restrictions on the purpose of travel.

Quarantine is eliminated for both sides under the deal, while airlines must operate dedicated routes on which transit passengers are not allowed.

Travellers can move freely in either city and do not have to provide a predetermined itinerary, but protective mechanisms are in place to change or even suspend the travel bubble in the event of a rebound in Covid-19 infections.

"This is the first travel bubble we will form," said Edward Yau Tang-wah, Hong Kong's secretary for commerce and economic development.

Singaporean transport minister Ong Ye Kung said: "Based on our desktop research and to the best of our knowledge, this is the first reciprocal travel bubble in the region and maybe in the world."Yau did not specify a date for launching the bubble, but said the two governments would proceed with the next steps over the coming weeks, which include ironing out the details for laboratory testing and engaging with the airlines.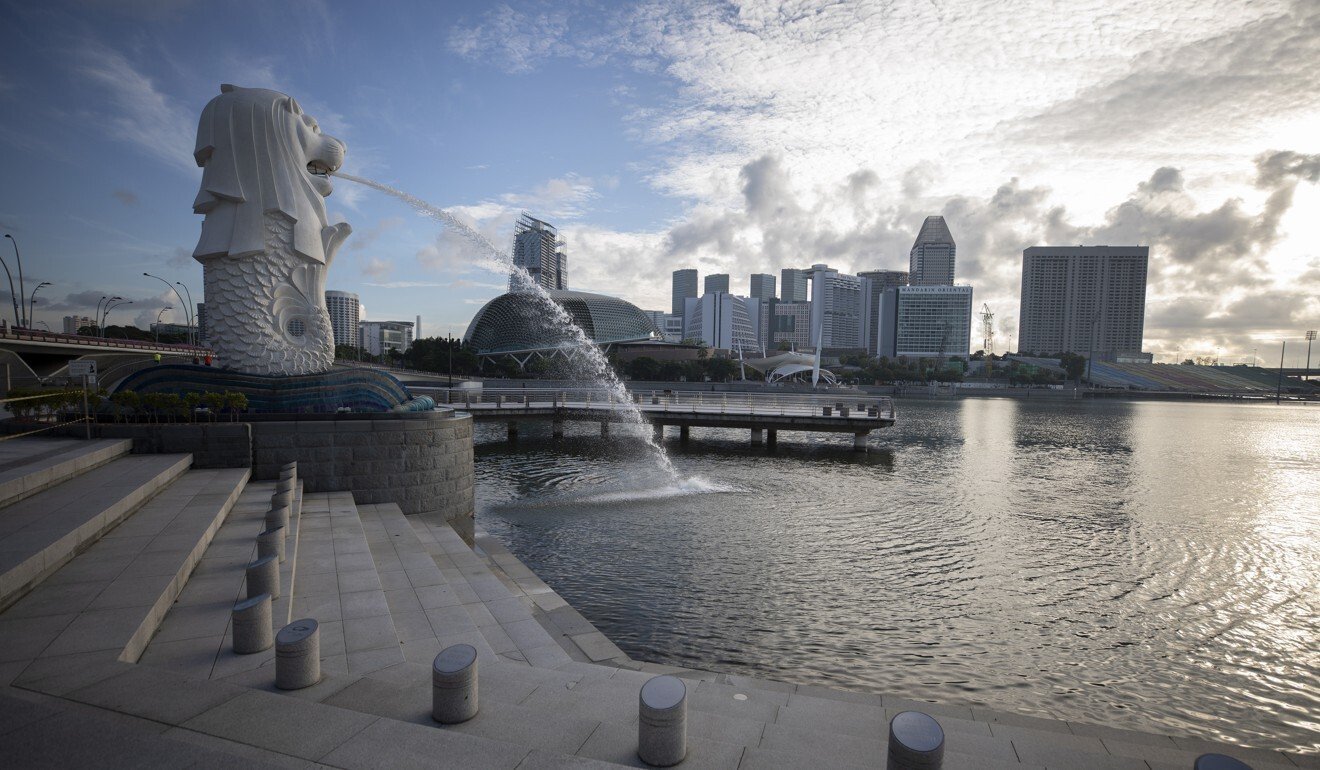 A travel bubble with Singapore could be available to Hongkongers within 'weeks', according to the commerce minister.

Ong said he hoped the air bubble could officially launch within "weeks", but that Hong Kong first had to go through a legislative process. The minister also said a quota on travel numbers would be imposed initially, but details still needed to be ironed out.

Airlines such as Cathay Pacific, one of the largest on the Hong Kong-Singapore route prior to the pandemic, would wait for more official details before scheduling coronavirus-secure flights.

Ronald Lam Siu-por, Cathay Pacific's chief customer and commercial officer, said the airline was grateful for the agreement. "This is a milestone development for Hong Kong and an important first step in facilitating the resumption of regular air travel to and from our home hub."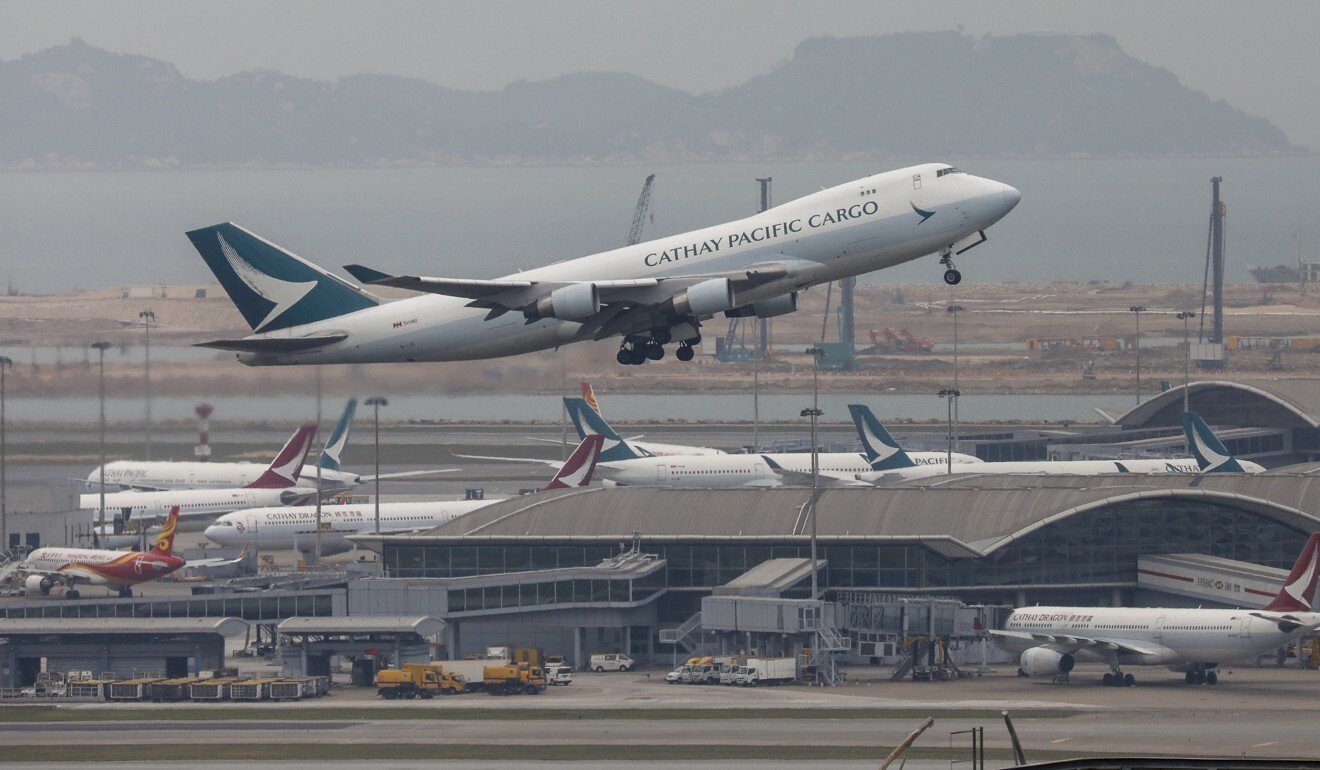 Cathay Pacific was one of two airlines handling the bulk of recent Hong Kong-Singapore flights.

Hong Kong said last month it was seeking to form travel bubbles with Singapore and 10 other destinations: Australia, France, Germany, Japan, Malaysia, New Zealand, South Korea, Switzerland, Thailand and Vietnam.

Covid-19 has appeared under control in both Hong Kong and Singapore of late, with fewer than 10 coronavirus infections typically recorded in each city per day this month.

Describing the deal as a milestone in the health crisis, Yau said both cities must make sure robust conditions were in place to keep the virus in check.

"But at the same time, we should make it as facilitating as possible, so that travellers can resume some level of travelling without too much hassle," he said. "So I think this is a compromise, it's a balancing act between these two constraints."

In the first eight months of this year, 22,590 people visited Hong Kong from Singapore, a drop of 93.7 per cent from the same stretch in 2019. Overall, Hong Kong's tourist arrivals collapsed 91.9 per cent to 3.54 million over that period.

Hong Kong's borders have been largely shut since February, with only the airport, Hong Kong-Zhuhai-Macau Bridge and the Shenzhen Bay port remaining in operation. Every visitor from China, Taiwan and Macau must undergo a 14-day mandatory quarantine at a designated place or at home, while most non-residents are banned from flying into Hong Kong.

Welcoming the agreement, Hong Kong Tourism Board chairman Pang Yiu-kai said once the travel bubble with Singapore had materialised, the city would launch online platform Open House Hong Kong, offering discounts and promotions on attractions and air tickets.

He said a "100 reasons to miss Hong Kong" promotion was rolled out in Singapore in July to maintain the city's profile, reaching 3.5 million people.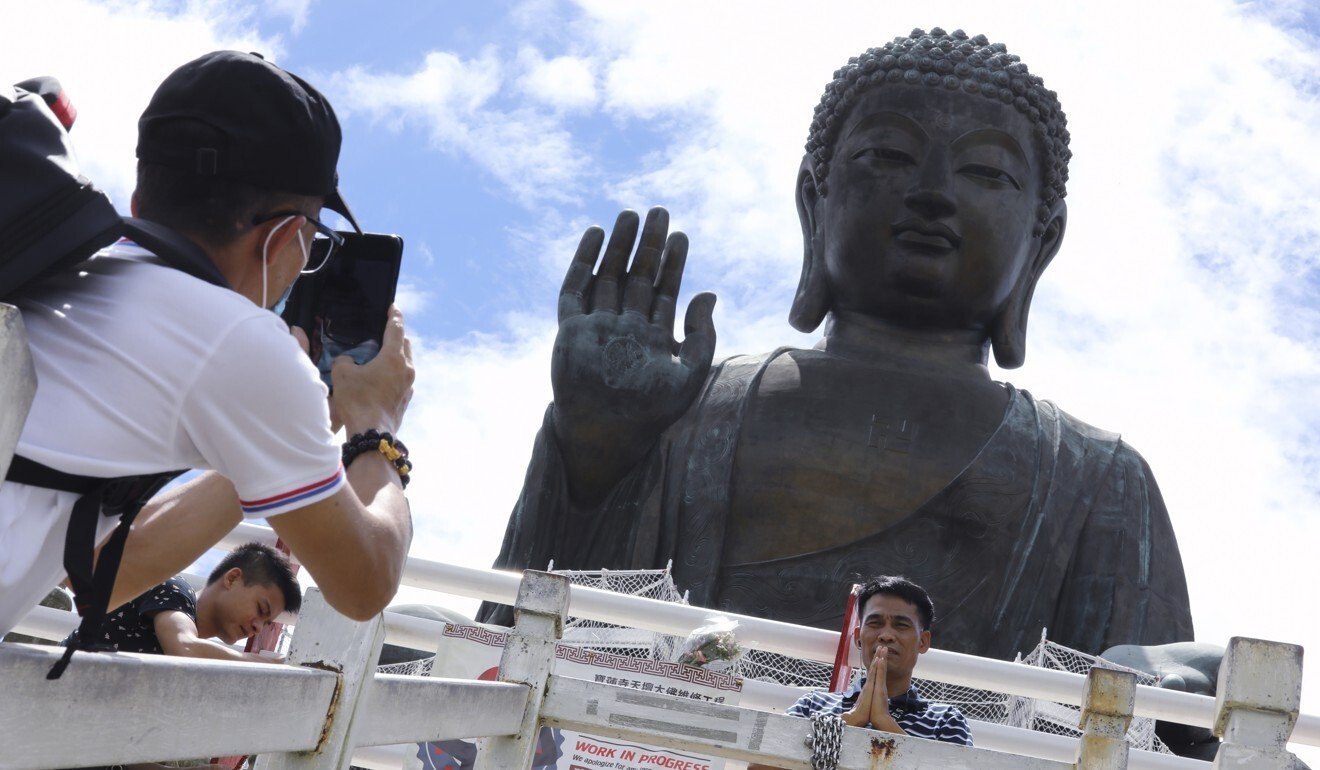 Thursday's announcement of a Hong Kong-Singapore travel bubble was music to the ears of local travel agencies, which have seen tourism drop to almost nil.

Timothy Chui Ting-pong, executive director of the Hong Kong Tourism Association, said the news was music to the industry's ears and that the lack of a language barrier meant travel between the two destinations was easy for those travelling without a tour group.

"We will see whether there are chances to run Hong Kong local tours for them," said Chui, also chief operations officer at the Taiwan Good Travel Company.

Wing On Travel, one of the city's largest travel agencies, said it would closely monitor the latest updates of the plan in order to adjust potential tour arrangements to Singapore.

In October last year, there were 532 flights between Hong Kong and Singapore. That number was down to just 34 this month, according to aviation data firm Cirium. Cathay Pacific and Singapore Airlines offered the bulk of the flights.

The Hong Kong-Singapore route was the 17th-busiest international air link in the world last year, with a total of 13,654 flights, according to air data provider OAG.

Cathay Pacific and Singapore Airlines offered the bulk of the approximately 20 flights per day. The Hong Kong carrier ran seven daily non-stop flights in pre-coronavirus times, but in October operated just thrice a week.

Last week, Cathay tried out a new rapid coronavirus test on staff serving its Hong Kong-Singapore route, with the help of local biotech firm Prenetics.

It was tested in conjunction with a Covid-19 digital health pass, which validates lab results, as developed by the Commons Project.

Jennifer Zhu Scott, executive chairman of nonprofit The Commons Project Foundation, said: "To manage a point-to-point bubble and then expand it to other territories, requires a new way for governments to share certified Covid-status, both tests, and in future, vaccination records, across international borders in a standard way."

Conrad Clifford, the International Air Transport Association's regional vice-president for Asia-Pacific, urged other governments in the region to follow Hong Kong and Singapore's lead.

"Replacing quarantine measures with Covid-19 testing will help in reopening borders, restoring the connectivity that jobs and economic activity depend on, and giving passengers greater confidence to travel," he said.

Singapore Airlines said it would announce its plans for the travel bubble in the forthcoming days. "The safe opening of borders is an important step in the journey towards recovery, enabling crucial business activities, tourism and people exchanges between both cities," a spokesman of the airline said.