Local bands The Red Stripes and the Naggin Eejits, as well as singer-songwriter Eli Zaelo are expected to perform over the weekend.
Local bands and singers are gearing up to perform at the rugby Sevens tournament in Hong Kong, with a number of live music shows expected to entertain fans this weekend.

The long-awaited event entered its second day on Saturday after it kicked off to the loud approval of thousands of revellers in what is being seen as a key test of the city's readiness to reopen to the rest of the world following three years of Covid-19 pandemic restrictions.

Fireworks and music from Canto-rock band Tai Chi were among the highlights at Friday's opening ceremony.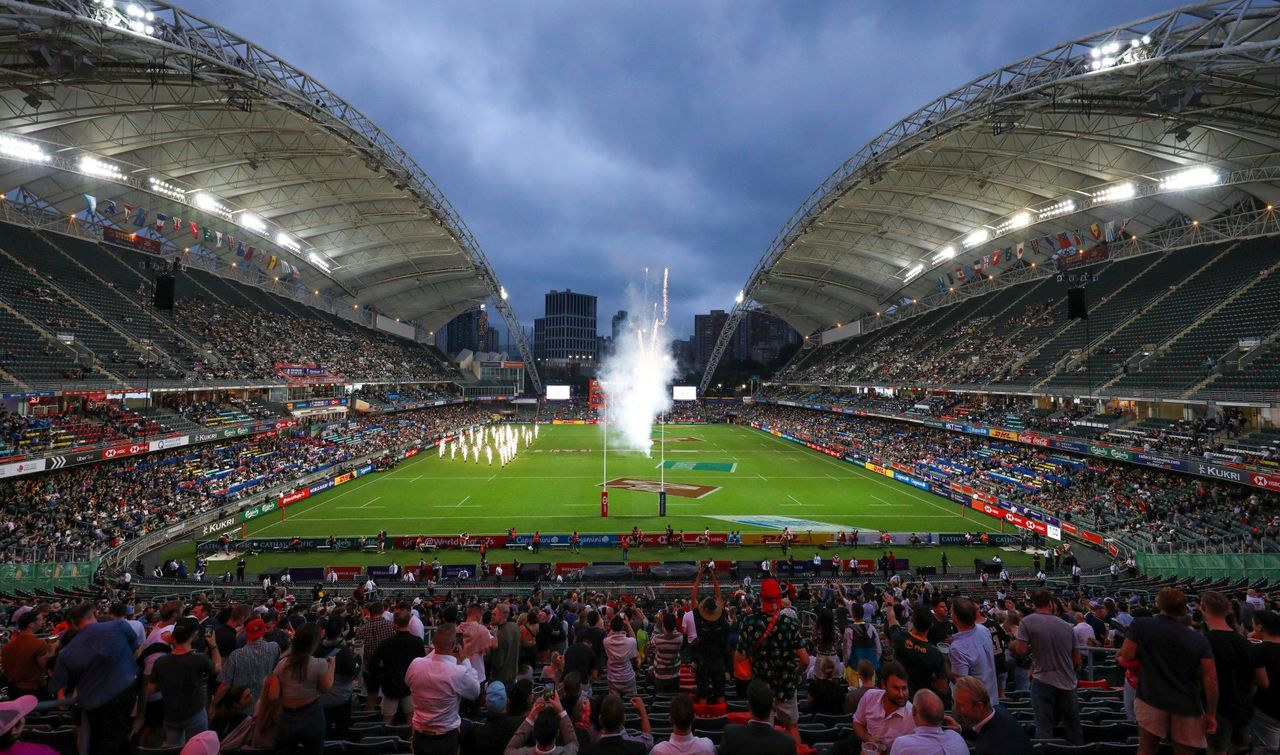 Fireworks on the first day of the Hong Kong Sevens opening ceremony.

Participants had high hopes ahead of the tournament's return, with economists saying it could alert visitors to other big events in the pipeline as the city gradually moved towards normalcy.

More than 25,000 tickets have been sold, and 6,000 given to schoolchildren, with the venue capacity limited to 34,000 because of Covid-19 restrictions.

On Saturday evening, The Red Stripes, a local Ska band that has performed at the Sevens since 2015, and Naggin Eejits, known for their mix of traditional, folk and Celtic rock music, as well as contemporary covers, will grace the stage to entertain fans.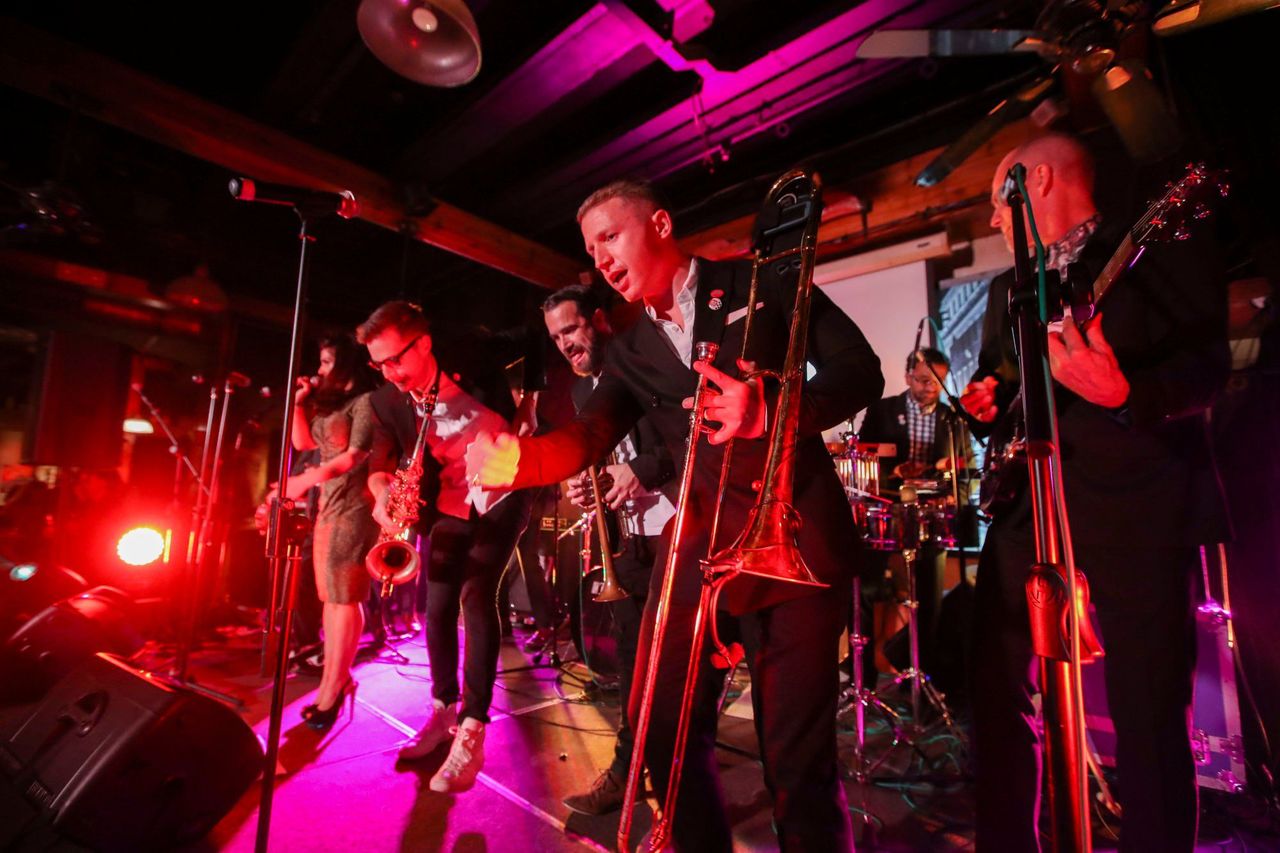 The Red Stripes, a local Ska band that has performed at the Sevens since 2015.

The excitement on stage is expected to continue into Sunday with the appearance of South African born singer-songwriter Eli Zaelo and the United Band. Zaelo moved to Hong Kong in 2015 after landing the role of Nala in the The Lion King musical before going on to record music in English and Chinese, and across genres from soul, hip-hop to blues and rock.

Rounding-up the musical roster on Sunday will be local rock band Helium3 that has written a song called "South Stand" dedicated to the Sevens. The band was previously a runner-up in the Hong Kong Battle of the Bands. They have also produced two original albums and cracked the top 40 charts in the city.

"We are honoured and excited to play at the Sevens in front of such a large crowd, and proud of our fellow local bands proving they are just as professional as any international act," the band's singer Nick Flavell said.

"So for the Sevens this year, we will do what we do best, crank out some classic rock covers as well as one or two of our original songs. This is what we have in store for the rugby fans."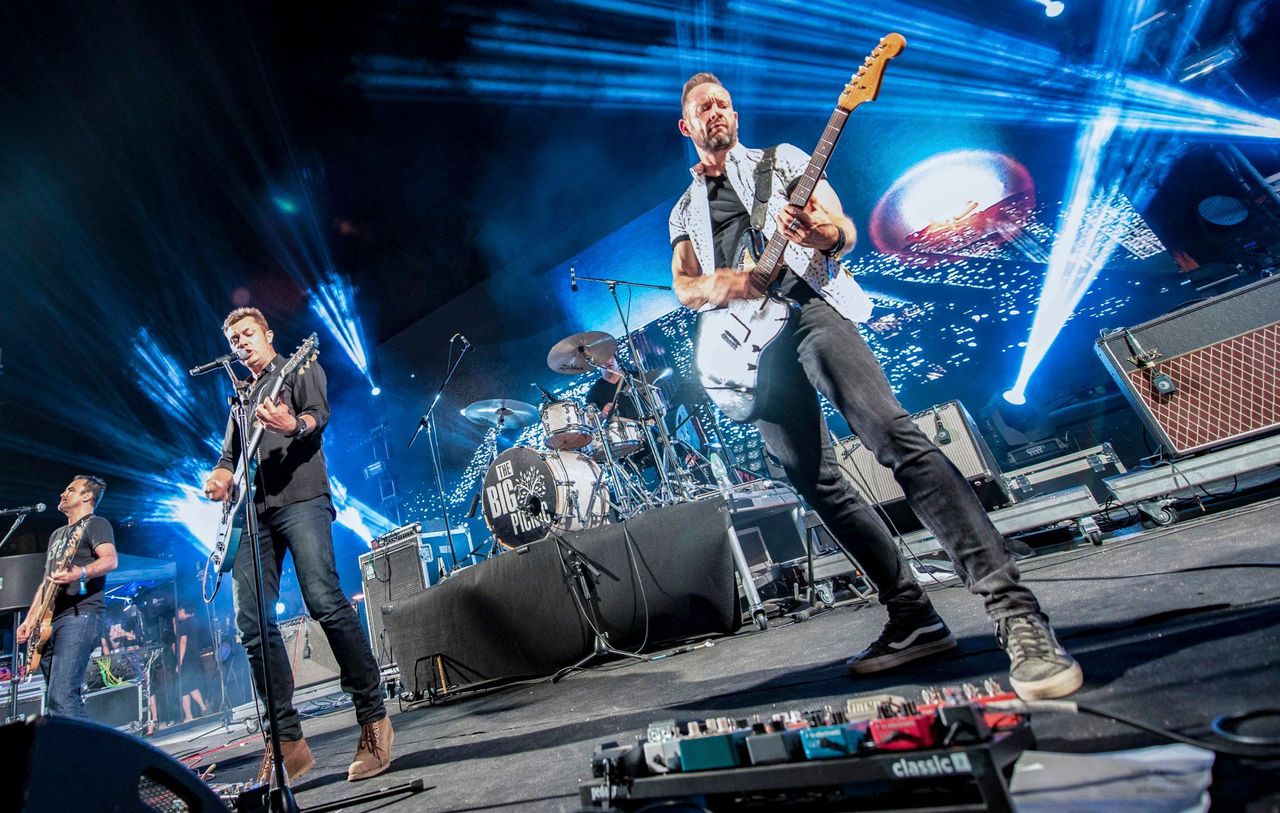 Local rock band Helium3 has dedicated a song to the Hong Kong Sevens.

Flavell added he hoped the event would send out a message to the world that Hong Kong was returning to normalcy.

"The rugby Sevens is back with no problems at all … The bands they chose have a very party atmosphere and are capable of putting on as good if not better performances than some of the international acts they have brought in," he said.

"When people see some of the pictures inside the stadium that everybody's being sensible, it's like a green light to say come on Hong Kong, open up!"