Tang Chun-man and Tse Ying-suet set up a semi-final clash with the Japanese pair who beat them for bronze at the Tokyo Olympics after easily winning their mixed doubles quarter-final clash at the Indonesia Masters on Friday.

The Hong Kong combination defeated Thailand's Supak Jomkoh and Supissara Paewsampran 21-11, 21-11 in Bali in the Super 750 tournament and will now take on Yuta Watanabe and Arisa Higashino, who won their 2020 Olympics encounter in two close games to take the bronze medal.

"They have to play their best to win as it's going to be another tough job," said Hong Kong badminton head coach Tim He Yiming. "Two years ago, Tang and Tse defeated the Japanese duo twice in two meetings but since then they have changed their strategies by playing more rallies and trying not to settle the match in the first couple of exchanges.

"It should be close and either side will have to give their best for a place in the final. We'll see."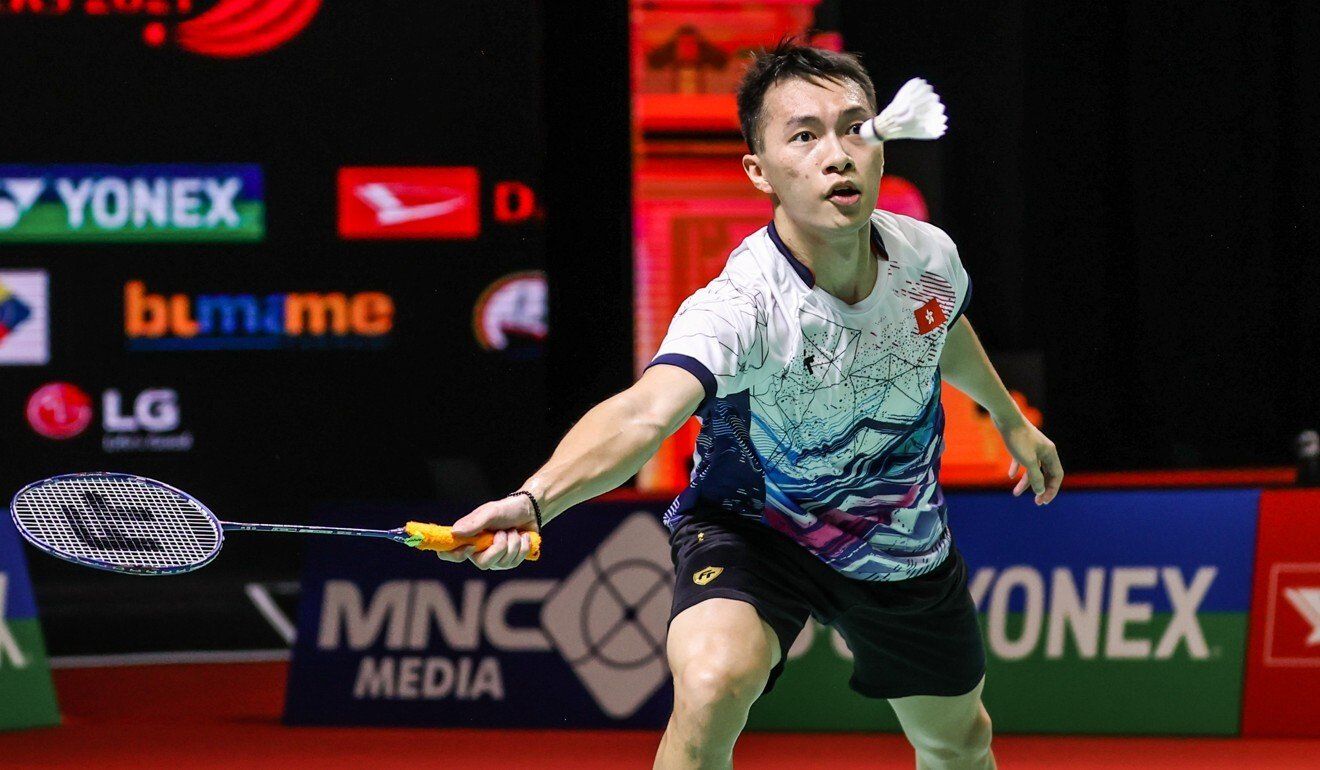 Angus Ng has now met Chou Tien-Chen 18 times and lost 11 matches.

Tang and Tse needed three games to win through their two previous rounds but they had it much easier against the Thais with Tse showing vast improvement.

"Tse had been too slow to get into the matches but not today," said the coach. "She has listened to instructions and made big improvements. Also, the Thai opponents lack international exposure and crumbled quickly under pressure from Tang and Tse. Hopefully our players can keep up the momentum and get past the Japanese pair in the semi-finals."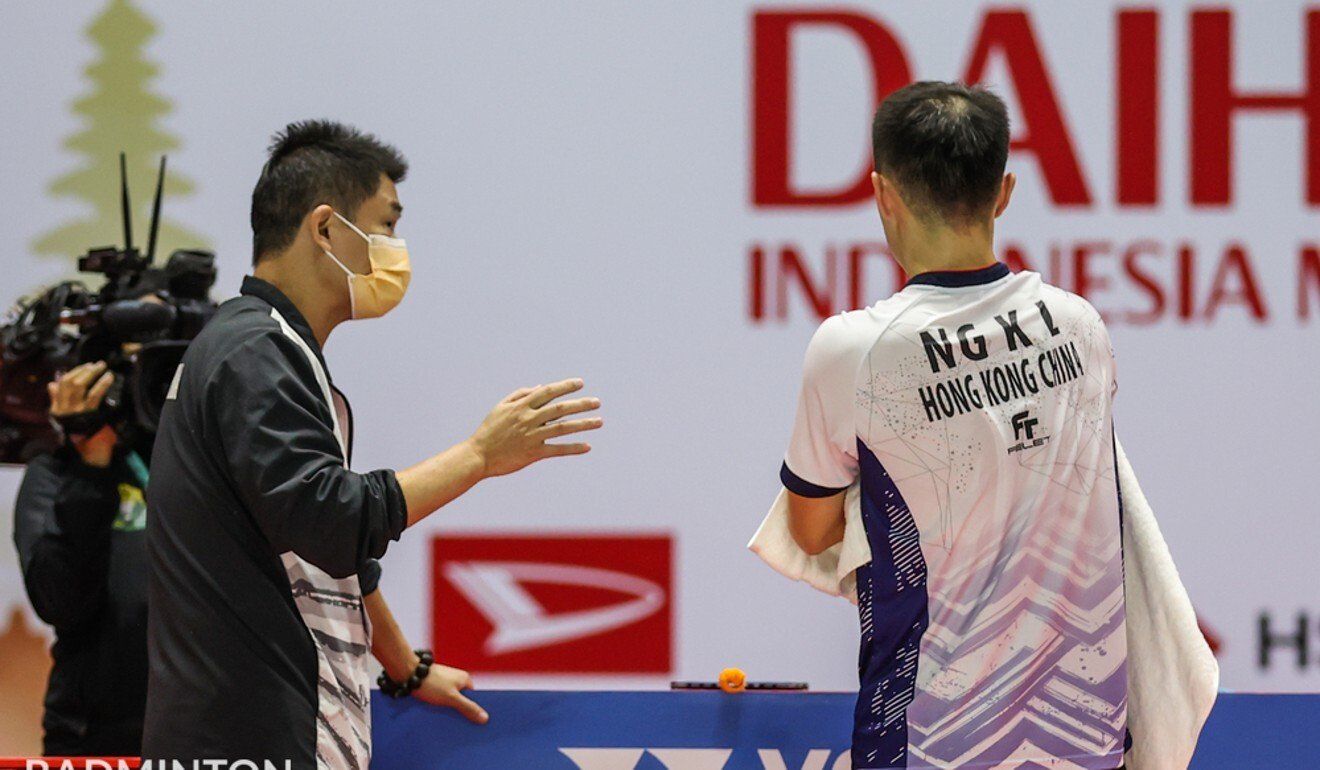 Angus Ng and his coach Liu Zhihan after his defeat by Chou Tien-Chen, of Taiwan.

The mixed doubles pair remain Hong Kong's only hope in the US$750,000 tournament after Angus Ng Ka-long was eliminated by long-time rival Chou Tien-chen, of Taiwan, in the last eight of the men's singles.

Both players knew each other well having played 17 times previously. Chou, the fourth seed, came through 21-19, 12-21, 21-18 after a hard-fought clash lasting 65 minutes. "The third game was very close and Ng was always chasing. He never gave up and kept trying," said the coach. "The standard of the two players is very close and whoever has more determination on the day will make a difference."

The Indonesia Masters is the first tournament in Asia since January as the Covid-19 pandemic continues to play havoc with the global sporting calendar. It's also the second-last tournament before the world tour finals, also in Bali. Next week's US$1 million Indonesia Open is being staged in the same city as well.