Regional rival Singapore earlier revised its GDP forecast for this year to 3-4 per cent.
Hong Kong has downgraded its full-year economic forecast from between 0.5 per cent growth and 0.5 per cent contraction to a 3.2 per cent drop amid an ongoing recession, citing a deteriorating external environment and the Covid-19 pandemic.

The city will be among the worst performers in the region compared to its neighbouring rivals which have already opened up. Singapore, whose economy grew 4.4 per cent in the third quarter compared to the same period last year, earlier revised its GDP forecast for this year to 3-4 per cent.

Government economist Adolph Leung Wing-sing on Friday said the adjustment was made after external factors, such as rising global inflation and the tightening of monetary policy by major central banks, were worse than expected in the past six months, as well as slow domestic economic recovery.

"With these two factors combined, our third quarter situation will be much worse than expected. This also led us to downgrade our full-year economic forecast quite significantly," Leung said.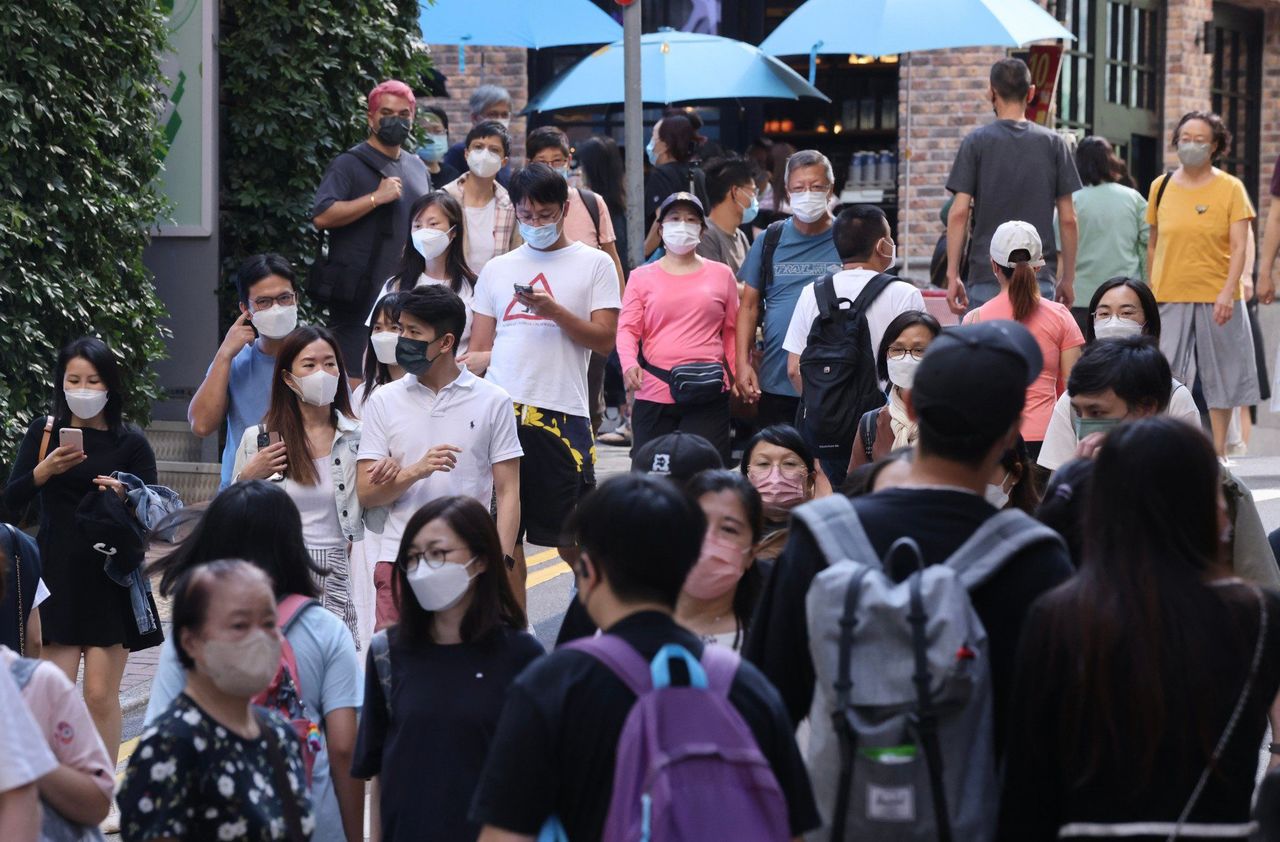 Economic forecast worsens as GDP prediction for full year downgraded.
According to the government, the city's economy showed a widened year-on-year contraction in the third quarter of this year.
The gross domestic product (GDP) fell by 4.5 per cent from a year earlier, further to a 1.3 per cent decline in the preceding quarter, while the real GDP for the first three quarters as a whole dropped by 3.3 per cent compared with the previous year.
Total exports of goods also fell by 15.6 per cent year-on-year in real terms in the third quarter, while local stock and property markets were hit hard by tightened financial conditions.
The Hang Seng Index plunged by more than one-fifth, or 21.2 per cent, from end-June to end-September.
The government struck a pessimistic tone over the city's economic outlook this year, pointing to a deteriorating external environment, increasing inflation, continued monetary policy tightening, heightened geopolitical tensions and the
Covid
-19 pandemic.
But it said relaxed testing and quarantine arrangements for inbound travellers should provide some support to exports of services.
Under the city's current "0+3" travel scheme, inbound arrivals are required to undergo a three-day medical surveillance period with limited citywide movement. They are given an amber code, which bars them from venues that require
vaccine
checks such as bars, restaurants, theme parks, museums and gyms.
Authorities are set to relax the requirements from next Thursday, allowing those designated with an amber code to enter venues such as museums, non-dining areas at theme parks and performance venues.
The city has recently hosted several large-scale international events, including the Global Financial Leaders' Investment Summit, FinTech Week and the Hong Kong Sevens, as part of its high-profile campaign to mark a comeback after three years of pandemic woes.
Leung said such mega events and eased measures would help the city's economy, without saying by how much or when the results would be evident.
"It is a signal that Hong Kong is opening up again," Leung said. "It will be very important in the attraction of foreign investment, talent and business, not just in the short term, but also in the medium term."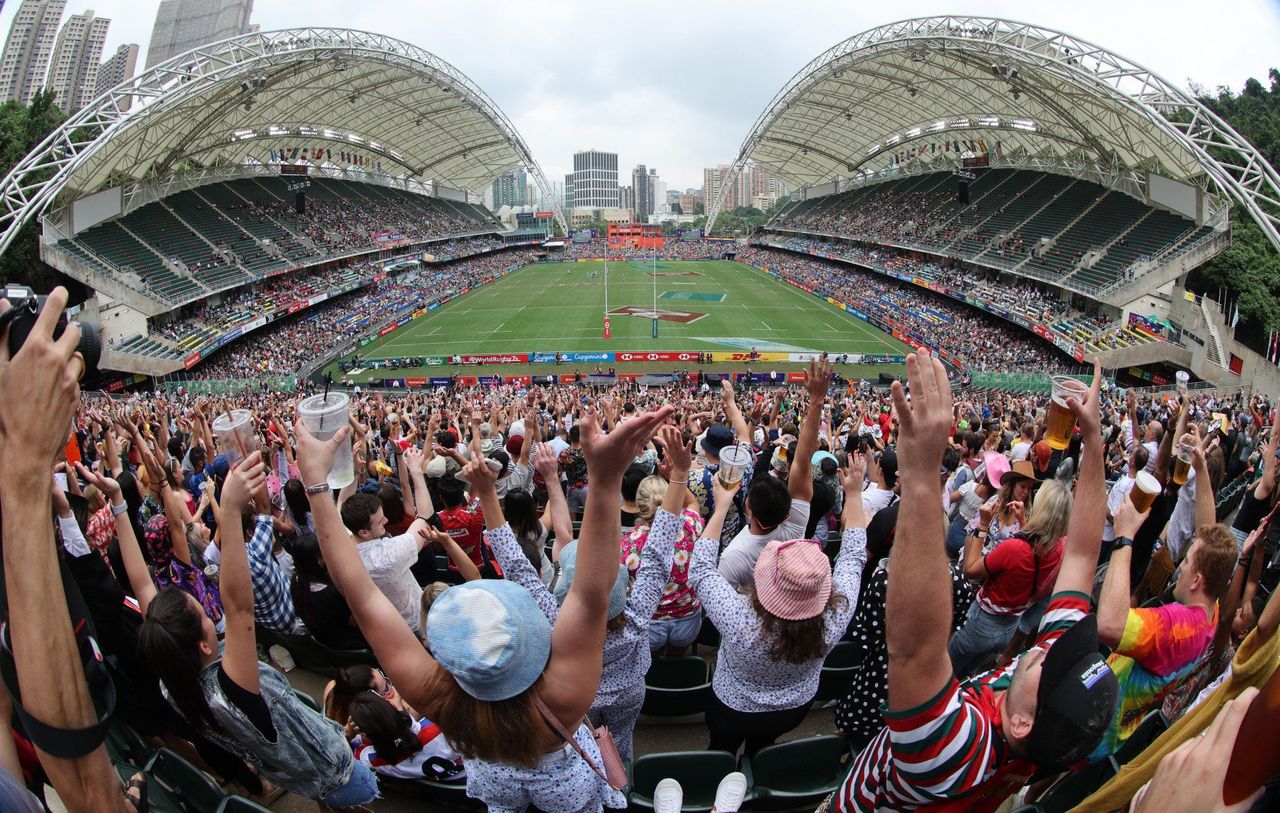 The Sevens rugby tournament at the Hong Kong Stadium in Causeway Bay.

Gary Ng Cheuk-yan, a senior economist for Asia-Pacific at Natixis Corporate and Investment Bank, said the forecast adjustment by the government showed it had underestimated how much damage its Covid-19 policies had caused.

"It means Hong Kong will be the only recessionary Asian economy in 2022 and one that will contract by 3.5 per cent compared with the pre-pandemic level – the worst performer in the region," he said.

Ng added that while the challenging external environment caused by weaker trade and higher interest rates was beyond the government's control, the delayed recovery in domestic demand was a "self-inflicted problem" caused by its own stringent pandemic measures.

He warned that the government's current "piecemeal" approach to opening up would not be enough to lift the city out of a recession.

"The solution is simple – remove all restrictions and align with Hong Kong's competitors. Otherwise, the city's economy will be at a disadvantage as the external headwind becomes fiercer," he said.

Hong Kong on Friday recorded 5,599 Covid-19 infections, 398 of which were imported, and 10 additional related deaths. The city's total tally stands at 1,973,906 cases and 10,511 fatalities.

The city fell into recession in the second quarter of this year. A recession is defined as a contraction of GDP in two or more successive quarters. The last time Hong Kong fell into recession was in 2020 during the initial phases of the pandemic, when its GDP marked a 6.5 per cent drop year on year.