Hong Kong's homebuyers made a tentative return to the market, giving their collective cold shoulder to older projects but picking up flats at a new launch to give a mixed response to the city's first property sales in the Year of the Ox.

In Tuen Mun in the New Territories, Hong Kong Ferry Holdings and Empire Group sold 76 flas, or nearly 60 per cent of the 128 units on offer, at the second-round sales launch of Skypoint Royale as of 9.30pm, with as many as 32 buyers bidding for every available flat, agents said.

In Tai Kok Tsui, Chevalier International Holdings and the Urban Renewal Authority failed to sell any of the 42 flats on offer at the Sablier project, left unsold from a previous launch.

"The turnout of prospective homebuyers has been pretty good," said Sammy Po Siu-ming, chief executive of Midland Realty's residential division, adding that the sales result was within his expectations. "This is not the first round of sales for the projects, and many potential homebuyers have already purchased flats from previous rounds of sales. The price of flats has also risen slightly."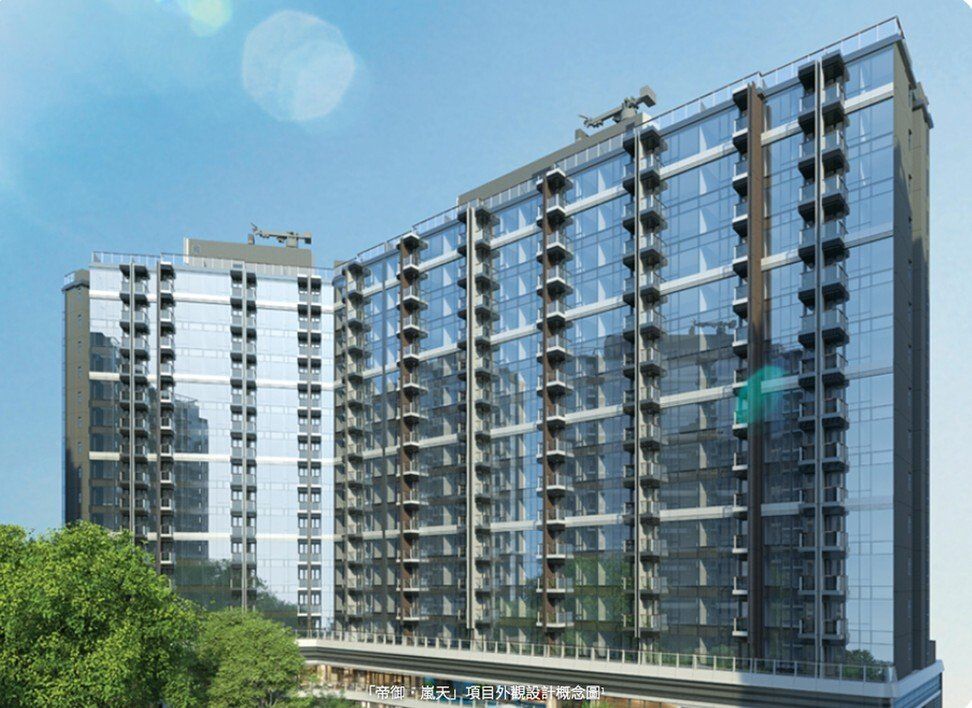 Illustration of Skypoint Royale.

The tentative return of homebuyers, helped by a booming stock market, is a particularly important indicator of improving sentiments, particularly for a city that is still grappling with an unemployment rate that worsened in January to 7 per cent, close to a 17-year high. A tapering of new confirmed coronavirus infections and the availability of vaccines have bolstered confidence, prompting the local government to relax some of its social-distancing measures, including even exploring so-called travel bubbles to Singapore.

The first 1 million doses of Covid-19 vaccines arrived in Hong Kong on Friday. Social distancing restrictions were also relaxed as new infections in the city dipped, after the government had stepped up mandatory testing and implemented lockdown measures to rein in the fourth wave of infections in the city.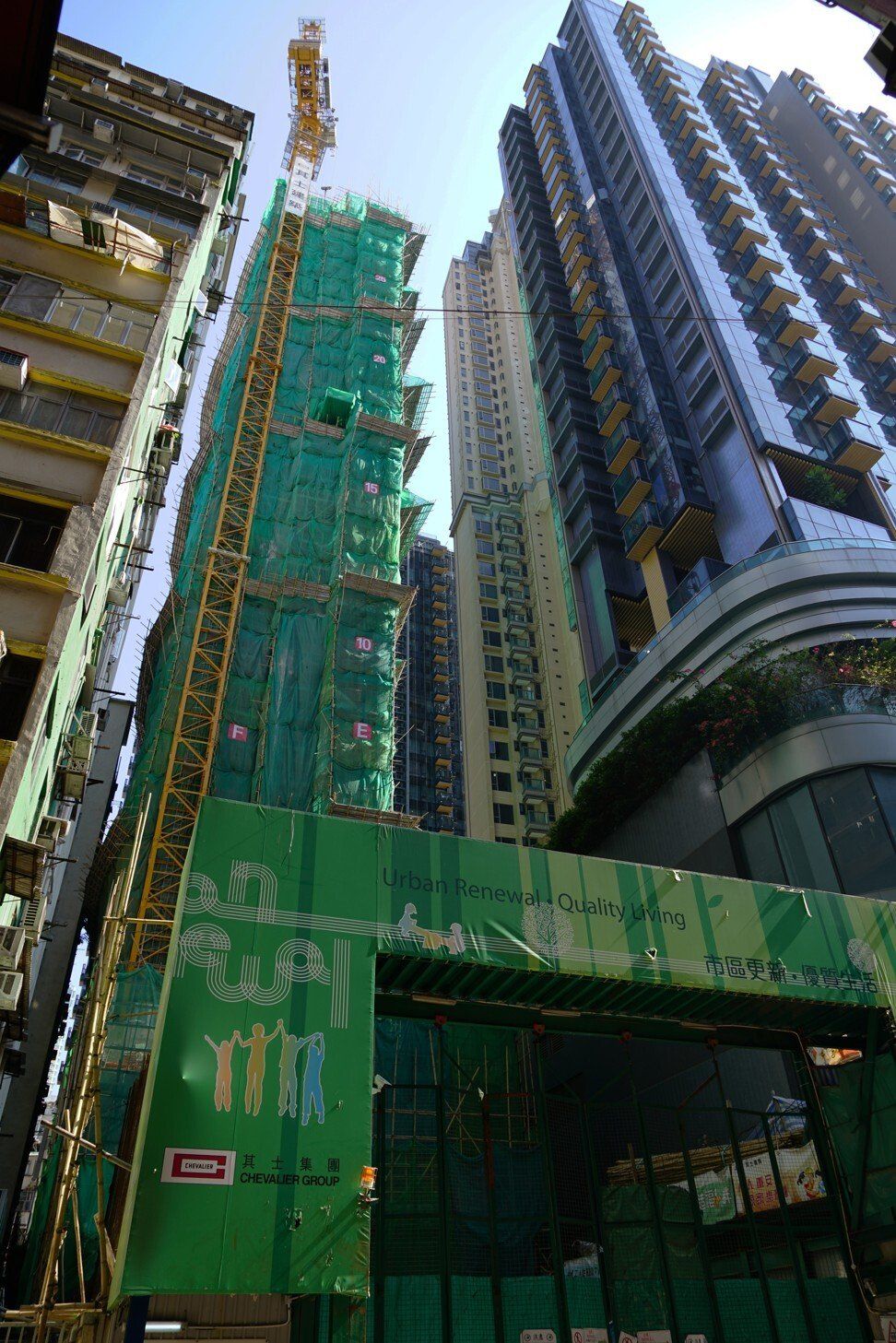 A photograph of Sablier under construction in Tai Kok Tsui in May 2020.

Skypoint Royale is the third phase of a six-block project called The Royale in Tuen Mun. A total of 557 units are available in the two Skypoint blocks, with each floor hosting between 18 and 27 units.

The first round of sales at the Skypoint Royale earlier this month found 241 buyers for the 281 flats on offer during the city's biggest weekend launch of the year.

The homes on offer this weekend comprise studio apartments and one-bedroom units. Skypoint Royale's flats start from 192 square feet, going up to 357 square feet (33 square metres), with prices from HK$3.3 million to HK$6.6 million after discounts of up to 9 per cent. The average price was HK$15,847 per square foot, about 4 per cent more expensive than the previous batch.

Chevalier's Sablier project, first launched last September, also comprises studio apartments and one-bedroom units. The 17 new flats offered range from 300 sq ft to 340 sq ft, with prices starting at HK$6.2 million, going up to HK$8.4 million after discounts of up to 8.75 per cent.

"The arrival of vaccines and improving coronavirus situation in Hong Kong has boosted sentiment in the property market. Sales of new and second-hand homes will continue to flourish," said Po.