The man behind Hong Kong's most popular nightlife district has claimed the city's bars and restaurants are being unfairly punished because some customers refuse to comply with measures to control the spread of Covid-19.

Urging authorities to be more lenient, Allan Zeman, chairman of Lan Kwai Fong Group, said businesses should be warned before they are penalised and forced to close for 14 days.

"Fourteen days for many SMEs [small and medium-sized enterprises] is a killer. They can't afford it, especially in these times," said the businessman, who touched on the issue during an interview in which he discussed his Legislative Council election bid with the Post.

The 72-year-old will contest the Election Committee constituency against 50 others to vie for 40 seats on December 19.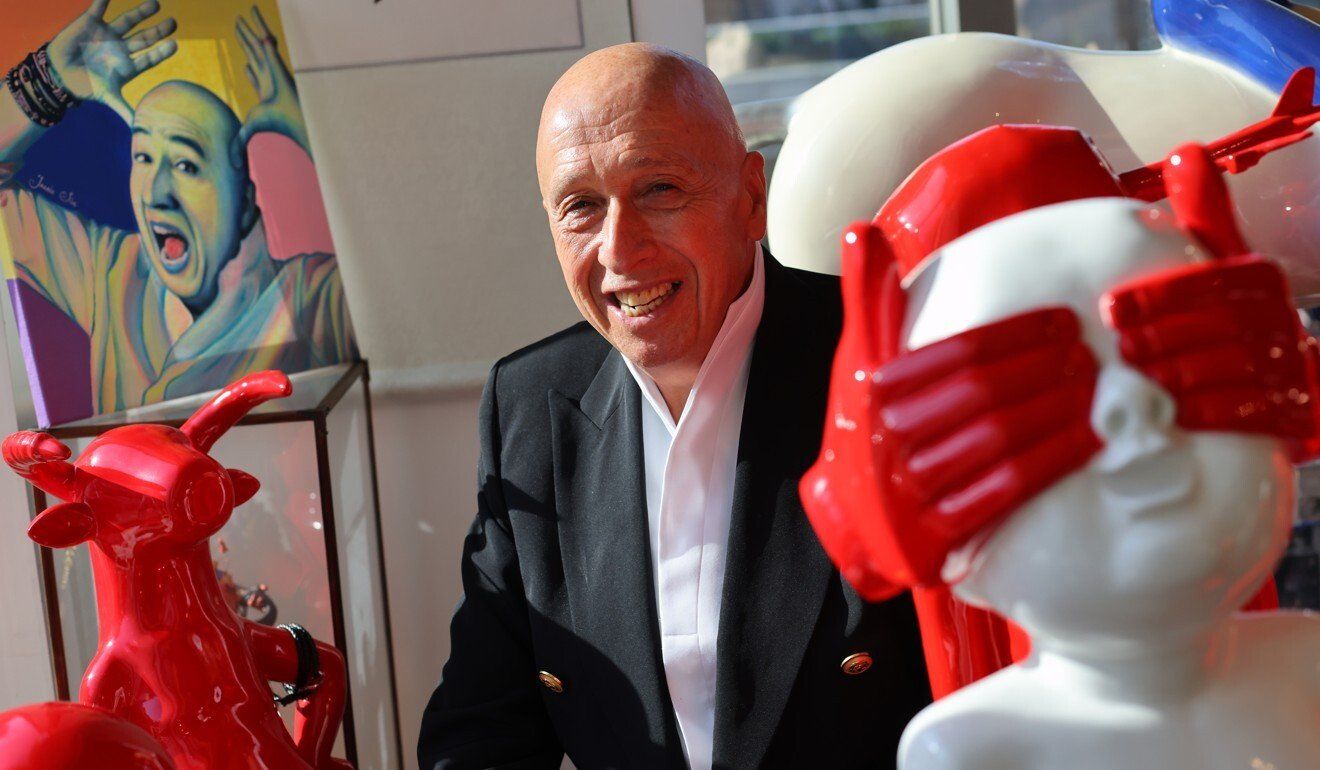 Nightlife tycoon Allan Zeman.

As part of its fight against the coronavirus pandemic, the government has made it mandatory to require customers to either sign a health declaration form or log their attendance with the "Leave Home Safe" contact-tracing app.

Those who go to bars and karaoke parlours will also have to present their vaccination record.

Not only will customers be fined HK$5,000 (US$640) for any non-compliance, owners of bars and restaurants are also criminally liable, facing a maximum fine of HK$50,000 and six months in prison.

A spokesman for the Food and Environmental Hygiene Department said it pressed ahead with 10 prosecutions in October, but did not give figures on the number of premises facing the punishment.

The hospitality industry has already said the measures are too tough, now Zeman is joining them.

"They find any new customers that maybe have a fake app, or if not, a fake vaccination form. Then they will – even if they find one person – automatically close that premises down," he said. "I think it's unfair."

The problem, Zeman argued, was it is very difficult to make sure every proof was genuine.

"So, I think they should at least … give you one warning or two warnings," he said.

Ben Leung Lap-yan, charter president of the Licensed Bar and Club Association of HK, said it would simply be inefficient to scrutinise every record, especially when the forged ones could appear very authentic.

He added that if staff were too persistent, it would only fuel tensions between customers and the business.

"There isn't an appeal mechanism," he said, adding venues should be allowed a chance to demonstrate they had done their due diligence.

A bar operator, who preferred to remain anonymous, suggested a "yellow card, red card" system.

"It is very unfair for operators who cannot control the honesty of bad acting customers," he said. "Business is already difficult enough in the current environment and most operators are still reeling from last year's disastrous closures and heavy restrictions.

"It would be very helpful for the government to review the current rules to make operating these businesses more fair and just."

Respiratory medicine expert Dr Leung Chi-chiu said he believed that indoor venues such as restaurants, bars, gyms and karaoke rooms were high-risk locations.

Venues should ensure they had adequate air filtration and sanitation, he said, and guests encouraged to use the contact-tracing app.