But one representative for city's travel industry says up to 40 tours expected to come to Hong Kong in December, while another predicts as many as 200.
Many restaurant operators in Hong Kong are not interested in catering to inbound tour groups despite recent changes to Covid-19 restrictions allowing such travellers to dine at designated venues, an industry leader in the sector has said.

The remarks from a restaurant association head came as a representative of the city's travel industry said up to 40 tours were expected to come to Hong Kong in December, and another predicted as many as 200.

Simon Wong Ka-wo, president of the Hong Kong Federation of Restaurants and Related Trades, on Monday said the process for allowing venues to cater to travel groups accompanied by licensed tour guides was too cumbersome and not seen as financially viable by most industry members.

The relaxed rules, which took effect last Friday, required restaurants to submit floor plans to show they could keep group tours separate from city diners, and to ensure staff had regular polymerase chain (PCR) reaction tests.

"We have to do many measures to safeguard the area designated for group tours. This is kind of costly [for restaurants]. Once it's designated, other customers can't use the area and we need a special group of staff to serve the tourists," Wong said.

"It doesn't make sense for us to go for this type of business."

He added that restaurants generally refrained from heavily charging tour groups, which reduced operators' incentives due to smaller profit margins, arguing that it made more financial sense for the businesses to focus on Hong Kong customers.

As of last Thursday, the government also allowed inbound travellers to enter premises offering mask-on activities under the city's "0+3" entry regime, with the new rules covering theme parks, museums, exhibition halls, mahjong parlours, hair salons and places of worship.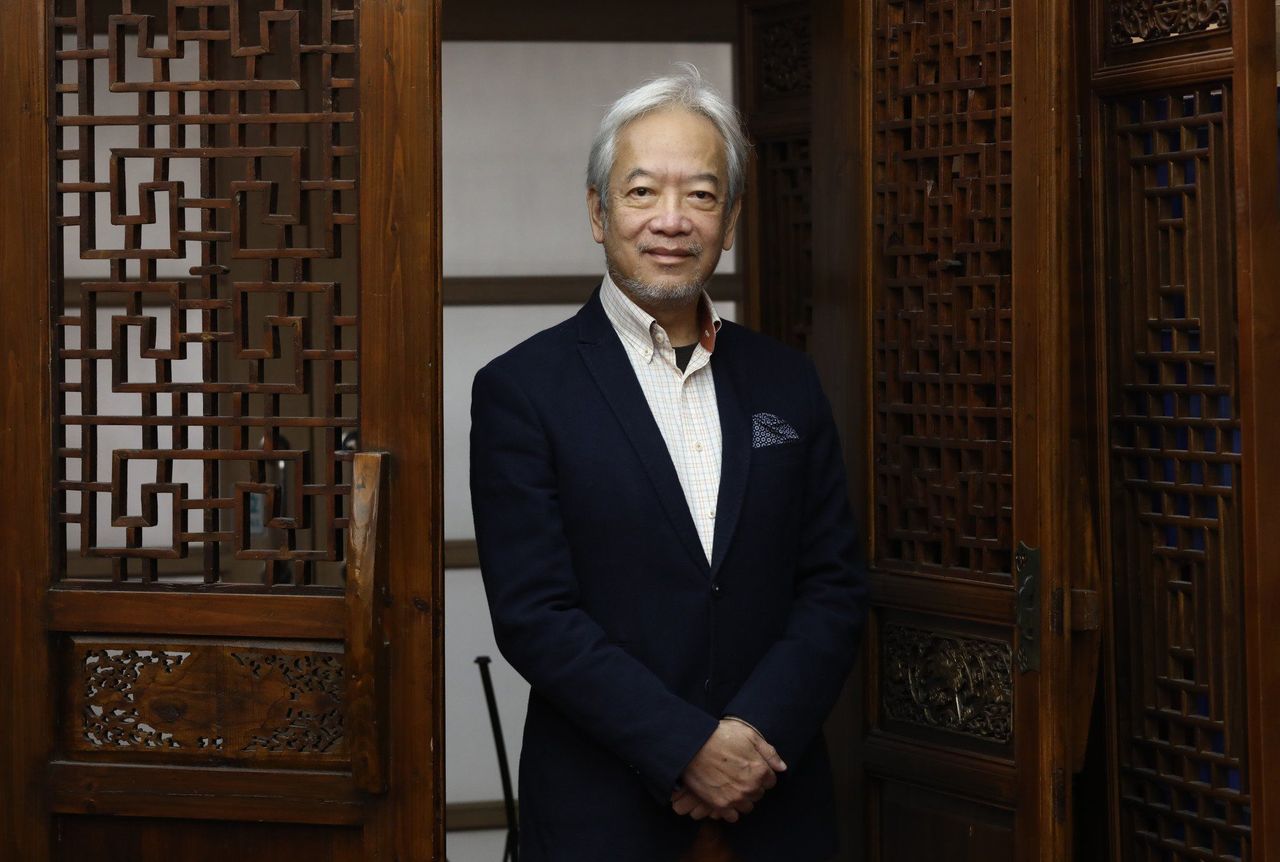 Simon Wong, president of the Hong Kong Federation of Restaurants and Related Trades.
But arrivals undergoing the scheme's mandatory three-day medical surveillance period were still barred from entry to restaurants.
The eased restrictions for inbound tours groups also require licensed travel agents to preregister itineraries with the Travel Industry Council, in addition to complying with the city's other
coronavirus
regulations.
Fanny Yeung, the council's executive director, estimated that as many as 40 tour groups were expected to come to Hong Kong next month, but added that only four travel agencies had applied to run such trips under the new rules by Sunday.
She added that approval for the exemption would take up to five working days, with agencies required to register itineraries, which included a list of restaurants that groups would be dining at during the three-day medical surveillance period.
Yeung said restaurants applying to host tour groups would undergo site checks by the Travel Industry Authority, and catering staff serving group members needed to be fully vaccinated and undergo PCR tests every three days.
Several members of the city's tourism sectors said they were frustrated by the new arrangement for travel groups.
David Wong, managing director of Carry On Travel Services, said a group of Thai tourists on a four-day trip organised by the company over the weekend could not dine in at restaurants until the last day, after they had completed the medical surveillance period, as the new criteria were "troublesome" to apply for.
Wong said the travellers were forced to eat fast food and set meals in their hotel rooms.
Amy Overy, the owner of Hong Kong Greeters, a private tour organiser, agreed the new rules for tour groups provided little relief for the industry.
She added that she expected to host an inbound private group tour next month for the first time since the
coronavirus
pandemic began in 2020, made up of two guests from the United States and Australia.
Despite applying to the Travel Industry Council, Overy said it was difficult finding any restaurants willing to cater to tour group members.
"I don't see a problem getting the exemption. I just won't have any restaurant options. For the three-day medical surveillance period, and all the extra effort for the restaurant … I just don't see any restaurants going for it," she said.
Paul Leung Yiu-lam, the chairman of the Hong Kong Inbound Travel Association, said his organisation was liaising with theme park and restaurant operators following the policy change, but would need more time before the number of tour groups rebounded.
He added that the association had also contacted Chinese restaurants that they had earlier partnered with to find out if the venues could fulfil the requirements for tour groups, such as allocation of a private dining room and serving members individually without sharing food.
"These are all added costs for the restaurants who usually serve tour groups in a banquet style," Leung said. "The tourist numbers are also too low for them to do it on a profitable scale."
He added additional time was needed to explain the new rules to overseas tour agencies and develop contingency plans as foreign companies could find the city's travel restrictions confusing.
But Leung predicted that the number of inbound tour groups could increase by up to 200 during the December holiday season, especially among travellers from places such as Thailand, the Philippines and India.