Hong Kong is preparing a "sports bubble" to host two international football tournaments in April and May that could allow 300 overseas players and officials into the city without undergoing quarantine.

Government sources told the Post that the Home Affairs Bureau "fully backed" the Hong Kong Football Association's (HKFA) bid to host the Asian Football Confederation (AFC) tournaments, and were seeking the agreement of health authorities to lift the travel ban and mandatory 21-day quarantine requirements for visiting players and officials.

"It's the right time to send a signal that Hong Kong is ready to resume international mega events in a controlled environment," a source familiar with the situation said.

The two tournaments involve more than 300 overseas players, coaches and officials from eight teams, including from mainland China, Thailand, Taiwan and Mongolia. Three Hong Kong football clubs will also participate – Kitchee in the AFC Champions League, and Eastern Long Lions and Lee Man in the AFC Cup tournament.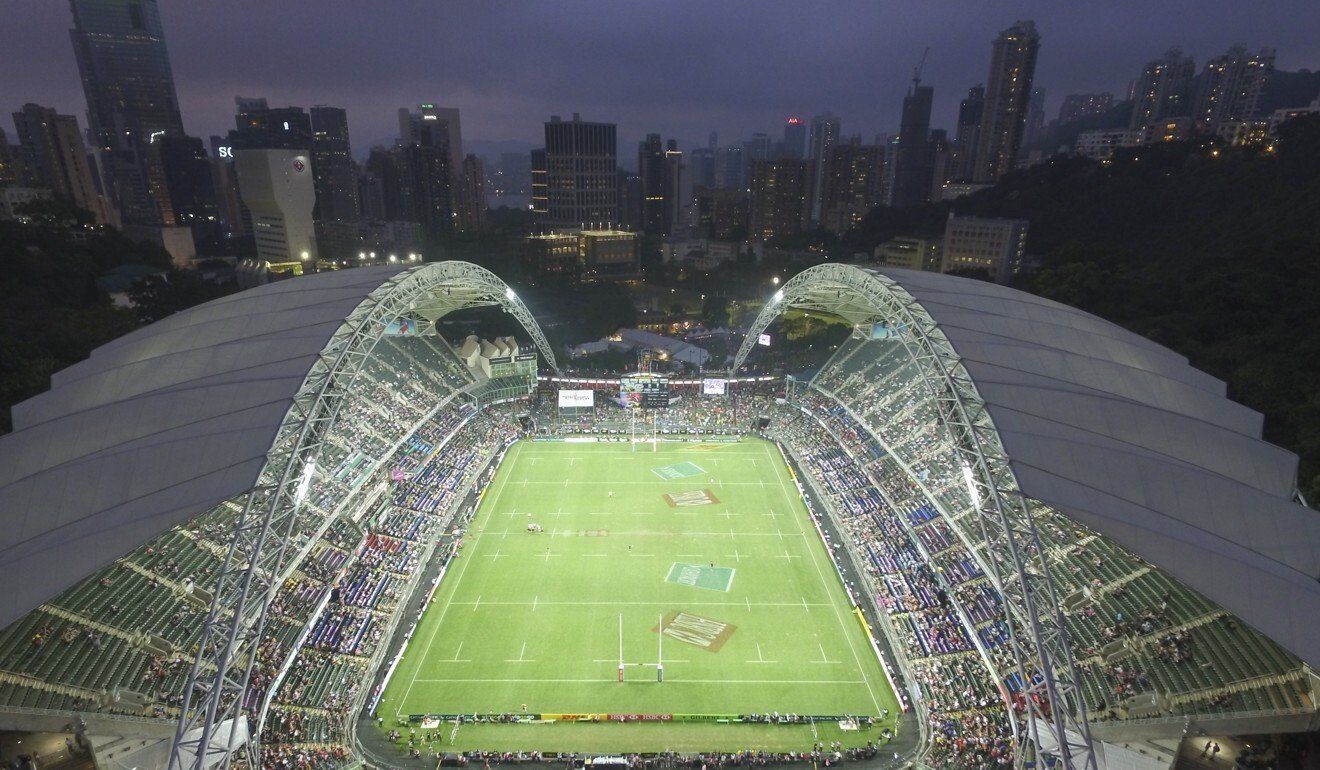 Games would be staged at the Hong Kong Stadium and Tseung Kwan O Sports Ground.

The confederation, the governing body for football in Asia and Australia, is expected to decide as early as next week on the host city for 12 matches of the AFC Champions League 2021, the highest level of competition in Asia, and six matches of the AFC Cup 2021. The games will be held over three weeks from April 14 to May 7.

The other contender to host the games is Buriram, a small city in Thailand establishing a reputation as a destination for sports events, with world-class stadiums and race tracks. It is in an agricultural area 300km northeast of Bangkok.

Government sources said the HKFA had gained government support for its bid, with city authorities hoping to stimulate economic recovery through major events as the Covid-19 situation becomes increasingly stable.

An AFC document obtained by the Post said the organiser in the host city would receive HK$4.3 million (US$550,000) to cover accommodation, transport and medical needs of all players in the top-tier Champions League.

The football governing body estimated that if its bid was successful, Hong Kong's struggling hotels would have a windfall of about 6,000 room nights during the events.

Hong Kong had recorded 10,848 confirmed Covid-19 infections and 97 deaths as of Saturday. New cases dropped to 15 on Saturday, with the number staying below 20 for more than a week.

Thailand has had 25,323 confirmed cases and 83 deaths, with daily new cases falling to 82 on Saturday from a peak of more than 1,000 early this month.

Thailand has begun hosting international sporting events, including three badminton tournaments in Bangkok last month. Overseas participants in a cycling marathon this month had to spend 14 days in quarantine at a hotel before taking part, according to Thai officials.

Hong Kong has postponed or cancelled most large-scale sporting events, including the 2022 World Cup qualifying matches scheduled for last March, and the Hong Kong Sevens.

A spokeswoman for the Home Affairs Bureau said it was seeking further information from the HKFA on its proposed infection prevention and control measures and other arrangements, and also seeking views from other authorities.

A prerequisite for having a bubble arrangement is exempting overseas players, team officials and staff from ongoing Covid-19 restrictions.

Hong Kong currently denies entry to all non-residents, and requires arriving residents to undergo 21 days of compulsory quarantine in a hotel if they return from overseas, and 14 days at home if they arrive from mainland China or Macau.

Under the Prevention and Control of Disease Ordinance, the chief secretary may exempt individuals from the rules if their travel is considered "necessary for purposes relating to manufacturing operations, business activities or the provision of professional services in the interest of Hong Kong's economic development".

According to the HKFA proposal, overseas players would be allowed to enter Hong Kong if they tested negative twice for Covid-19 over seven days before departing. They would also be tested two days before each match.

Players, including those from Hong Kong, will be confined to a fixed hotel, training and match venues, which would probably be the Hong Kong Stadium, and Tseung Kwan O Sports Ground, so any outbreak would not affect the local community.

Dedicated vehicles would be used for point-to-point transport, and every team would have exclusive changing rooms at training venues.

These arrangements would enable the authorities to trace patients' close contacts rapidly in the event of a Covid-19 outbreak, said Patrick Yung Shu-hang, a Chinese University medical adviser who helped draft the health protocols.

"The risk of an outbreak is relatively low, considering that Asian regions have managed the pandemic better than Europe and the United States and the matches will be in a tightly controlled environment," he said.

However, a new surge of infections in Hong Kong in April could force the tournaments to be postponed or called off.

HKFA chairman Pui Kwan-kay said his group would continue to liaise with the authorities, stressing that the government's endorsement was important for hosting international sporting events.

He added that if Hong Kong won the bid and daily Covid-19 cases dropped to single digits in April, the authorities might consider allowing spectators in stadiums with social-distancing measures.

Crowds were allowed to attend matches of the Hong Kong Premier League from Saturday. Spectators must wear masks, with up to four people seated in the same row.

Authorities believe Hong Kong stands a good chance of being selected by the AFC, considering its international reputation and improving Covid-19 situation.

"But even if Hong Kong loses, the drafted epidemic control protocols will be useful for us to push forward other bubbles in the future," the source said.