Judge calls for legal review of policies on terminally ill as man who killed cancer-stricken wife is given probation.
A High Court judge has appealed to the Hong Kong government to review its policies on the terminally ill as he showed compassion for a man who killed his cancer-stricken wife while he was suffering from a major depressive disorder.

Mr Justice Albert Wong Sung-hau on Wednesday sentenced Kwok Wai-yin, who admitted manslaughter, to a year's probation after the prosecution accepted the defendant's capacity for rational thought was affected by the stress of caring for wife Chan Sau-wan, who had often said she wanted to die because of the pain.

Wong said the case highlighted the question of whether legal measures should be introduced to take into account the wishes of the terminally ill in "extremely desperate situations".

He told the court it was a tragic case that deserved compassion and accepted that Kwok had killed his wife in "a state of diminished responsibility which cannot be said to be a result of his own fault".

Wong added that Kwok, 58, who had spent 31 months behind bars on remand, did not pose a long-term threat to society and that a period of supervision and counselling would be in the public interest and in the best interests of the defendant.

"The court cannot regard this case as not serious, since the defendant has with his own hands taken away a human life. In the normal course of events, an immediate prison term is called for," Wong said.

"In my judgment, the interest of criminal justice does not call for a longer period of custody for the defendant.

"In the special circumstances of the case, I am persuaded that a probation order will best serve both the interests of the community as a whole and that of the defendant as it helps ensure he will lead a normal life and reintegrate into the community again."

Manslaughter is punishable by up to life in prison, but people convicted with the mitigating factor of diminished responsibility can get lighter sentences.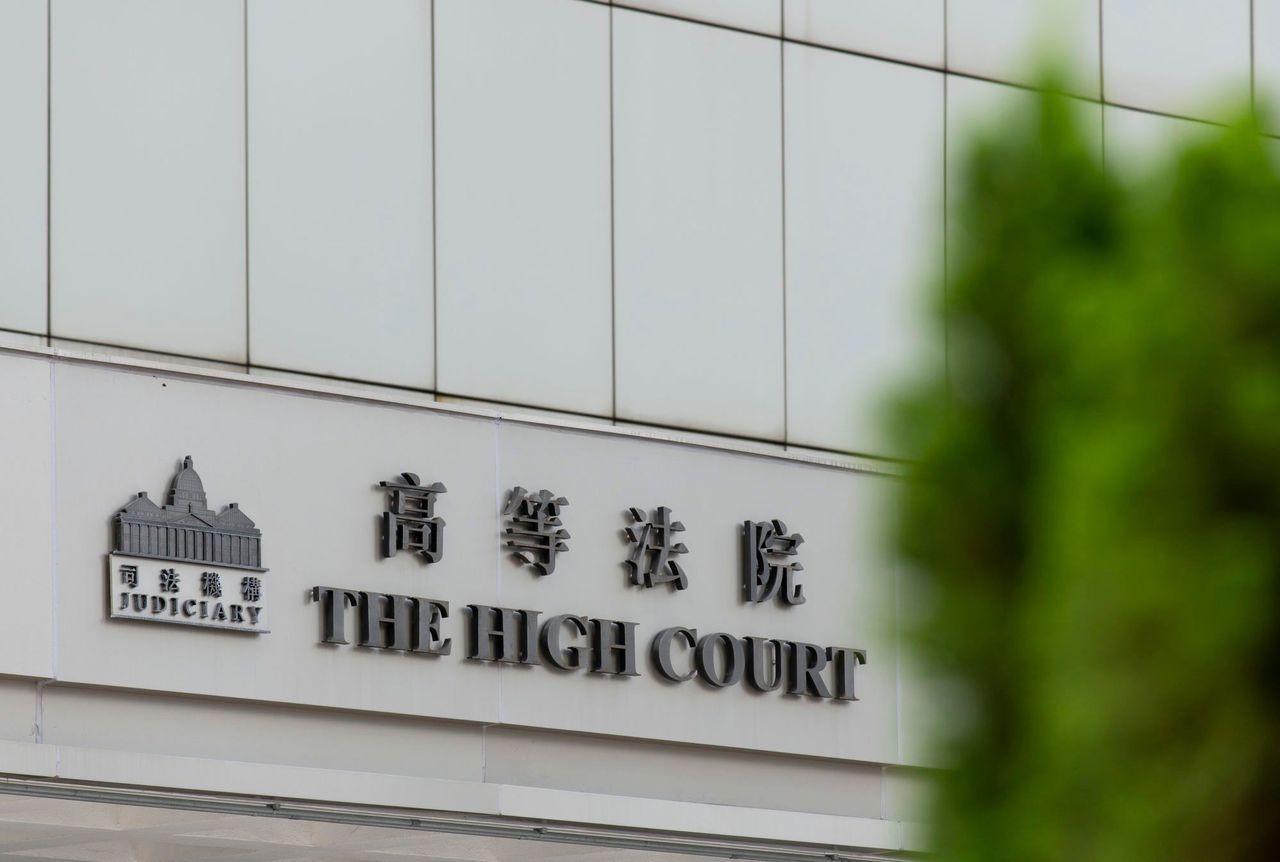 The High Court in Admiralty.

The High Court heard in July that Kwok, who was an electrician, had retired early to look after Chan who was 54, after she was found to have stage 4 lung cancer in October 2018.

The court was told her condition worsened over time and that Chan, a former part-time nurse, often said she wanted to die because of the pain.

Kwok told police that doctors had warned him just before the killing that Chan could be dead in a matter of days.

The court heard at the earlier hearing that Kwok killed his wife by putting a wok of burning charcoal inside her sealed bedroom after she fell asleep in the early hours of January 30, 2020.

Kwok was at first charged with murder but pleaded guilty in July to a lesser count of manslaughter.

Wong also highlighted the heartache faced by seriously ill patients who could not spend time with their loved ones because of the Covid-19 pandemic as he passed sentence.

He said he appreciated the need for social distancing, but that restrictions could cause distress for people undergoing palliative care.

"A patient with a serious health condition obviously desires to live with dignity. More people than before desire spending their final days at home," Wong said.

"I believe the government, and probably the Hospital Authority as well, have been working on enhancement of facilities, and measures to provide patients with the necessary flexibility, help and support."

The court heard at the earlier hearing that Kwok called police to the couple's flat in Ap Lei Chau at around 3.30am on the day of the killing after he had confirmed his wife had stopped breathing.

He asked paramedics not to resuscitate her. Chan was pronounced dead in hospital about 40 minutes later.

Kwok told the court he had bought a bag of charcoal on January 29 for "helping her with the last journey" and lit it in her bedroom after he had confirmed she wanted to die.

He said he kissed her goodbye, and played Buddhist music to pray for her peaceful death.

Burning charcoal produces carbon monoxide, which is poisonous and can kill if allowed to build up in enclosed spaces.