Just weeks after the end of a five-month, government-imposed shutdown for local bars and nightclubs, life is returning to the once deserted streets of Hong Kong's famed Lan Kwai Fong party district.

The Central nightlife hub, just minutes from Hong Kong's financial district, used to be routinely packed with white-collar workers cutting loose after a long week, and tourists and exchange students carousing until dawn, until the coronavirus pandemic put an end to the fun.

But with case counts down and vaccination numbers climbing, albeit slowly, Lan Kwai Fong (LKF) Group CEO Jonathan Zeman – the son of Allan Zeman, the business mogul behind the nightlife district – said he thought the area was on track for a revival.

"I don't think nightlife in Hong Kong is over or anything, because Hong Kong is a place where people work hard and then they play hard," Zeman said in a recent interview with the Post.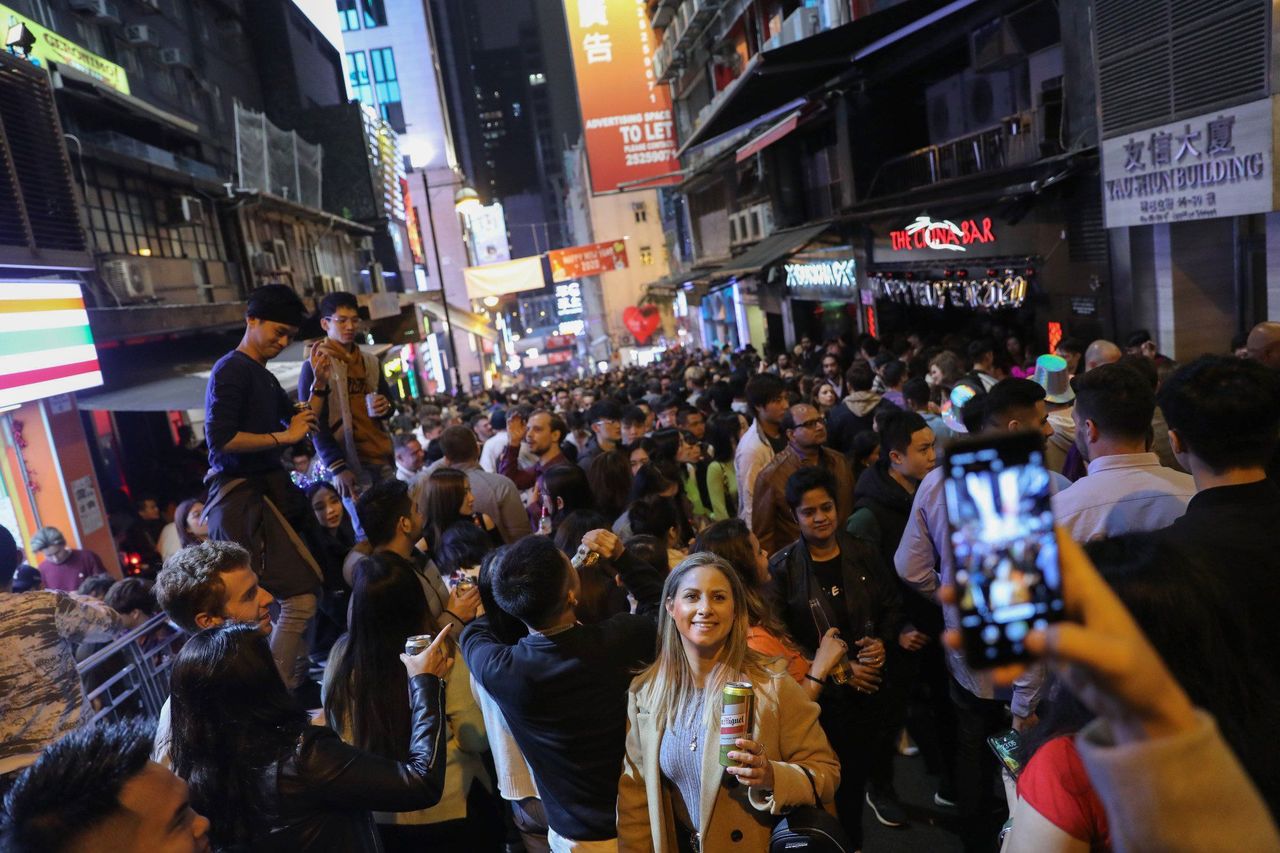 In better times, crowds thronged Lan Kwai Fong to party until dawn.

Indeed, the six new nightclubs that opened between late 2020 and first half of 2021 appear to attest to Zeman's optimism that the party is not over for Lan Kwai Fong.

LKF Group, the biggest landlord along the L-shaped street that forms the core of the district, has seen significant turnover among its tenants but interest in its properties remains healthy, according to Zeman.

Even so, rental rates are down 20 to 30 per cent compared with 2018, before the pandemic and months of anti-government protests in 2019 put a prolonged damper on the economy.

Property services company CBRE has estimated that retail rents across Central have slipped by 27 per cent from their peak about two years ago.

Buzz Concepts, the company behind clubbing favourites Volar and Fly, has taken the opportunity to open a new venture in the area.

Co-founder and CEO Ray Ng held the soft opening for the group's industrial-chic nightclub Faye as Covid-19 restrictions eased in late April. The club is situated on the top floors of LKF Group's California Tower, and includes an enviable skydeck once occupied by Ce La Vie before it shut in late 2019.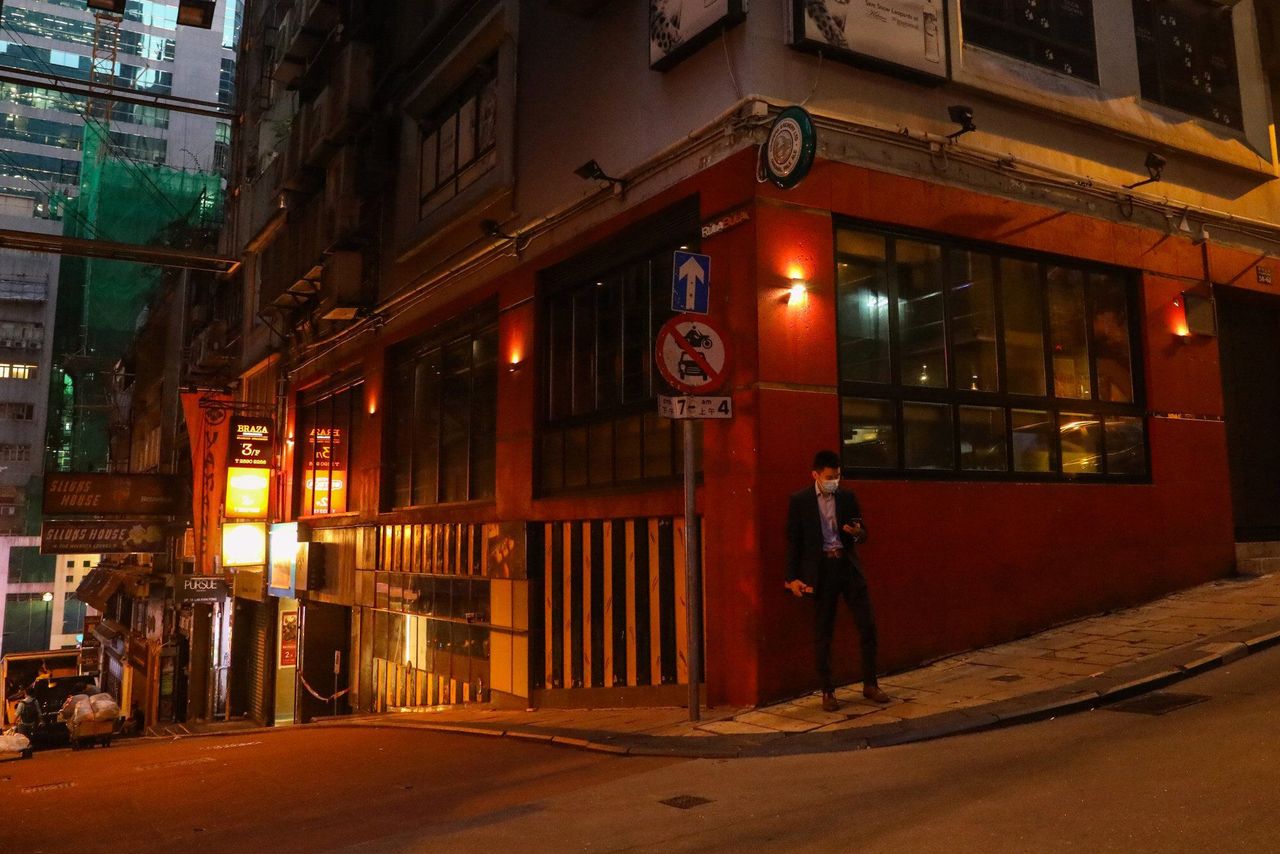 Lan Kwai Fong was all but empty for months during a stretch of stricter social-distancing rules.

Ng said he decided to rent the 5,000 sq ft space in July last year to open Faye and retire Volar, a basement club that had been in the same location on D'Aguilar Street since 2004, as the latter's lease was up in late March 2021.

While Ng declined to divulge the price offered by LKF Group due to a confidentiality agreement, he said "it was a better deal" to sign the new lease than to extend that of the original location.

"To put it this way, the coronavirus pandemic was a perfect storm to give Lan Kwai Fong a new look," said Ng, who has been doing business in Lan Kwai Fong since the 1980s.

"Volar means 'fly' in Spanish, and Faye sounds like 'fly' in Cantonese, so it's quite meaningful that the basement club is now a rooftop location."

Under the government's "vaccine bubble" plan that took effect on April 29, as a condition for reopening, all staff and customers in the city's bars and clubs must have received at least one dose of a coronavirus vaccine, unless they are exempt on medical grounds.

Zeman said that in LKF Group's six food and beverage outlets, the vaccination rate among catering workers ranged from 30 per cent to nearly 100 per cent.

To encourage more vaccinations, Zeman said, the group was giving staff three days off after their first shot and another three after their second.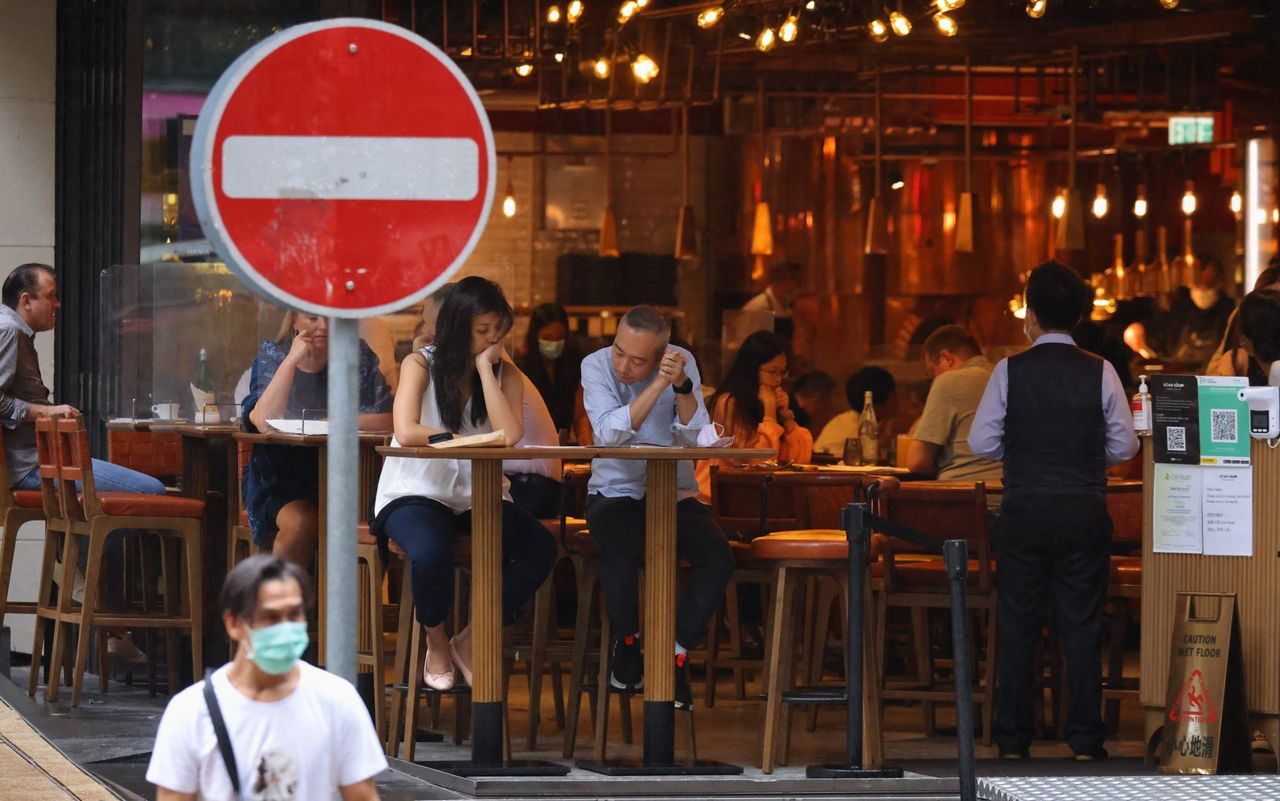 Vaccine bubble arrangements for Hong Kong entertainment venues launched in late April.

As of Monday, only 23.5 per cent of the city's 7.5 million people had received their first dose of vaccine, while 16 per cent had also got their second.

Zeman said he believed the vaccine bubble was working for Lan Kwai Fong, and the Central financial district at large, because both were heavily dependent on people with international lifestyles, such as expats and frequent business travellers, who had jumped at the chance to get inoculated.

But the nascent turnaround did not come soon enough to prevent LKF Group from laying off some office staff during the lengthy bar shutdown between November and April, Zeman said.

"I say there's light at the end of the tunnel now, but how long is the tunnel?" he said, referring to the city's vaccination efforts. "So, it's up to us to make the tunnel as short as possible [by getting vaccinated] so that we can get there."