Mission of returning to global stage has not quite been accomplished by just making world leaders aware that city is gradually lifting Covid curbs.
Competition is good – without it, we have complacency – but it should not mean shutting out the other side.

That's what struck me on my first overseas trip in three years, attending a conference last week in Singapore, often seen as Hong Kong's arch rival in many ways.

It was the first physical session of the annual Bloomberg New Economy Forum after two years of virtual meetings, and Singapore was chosen as the host venue.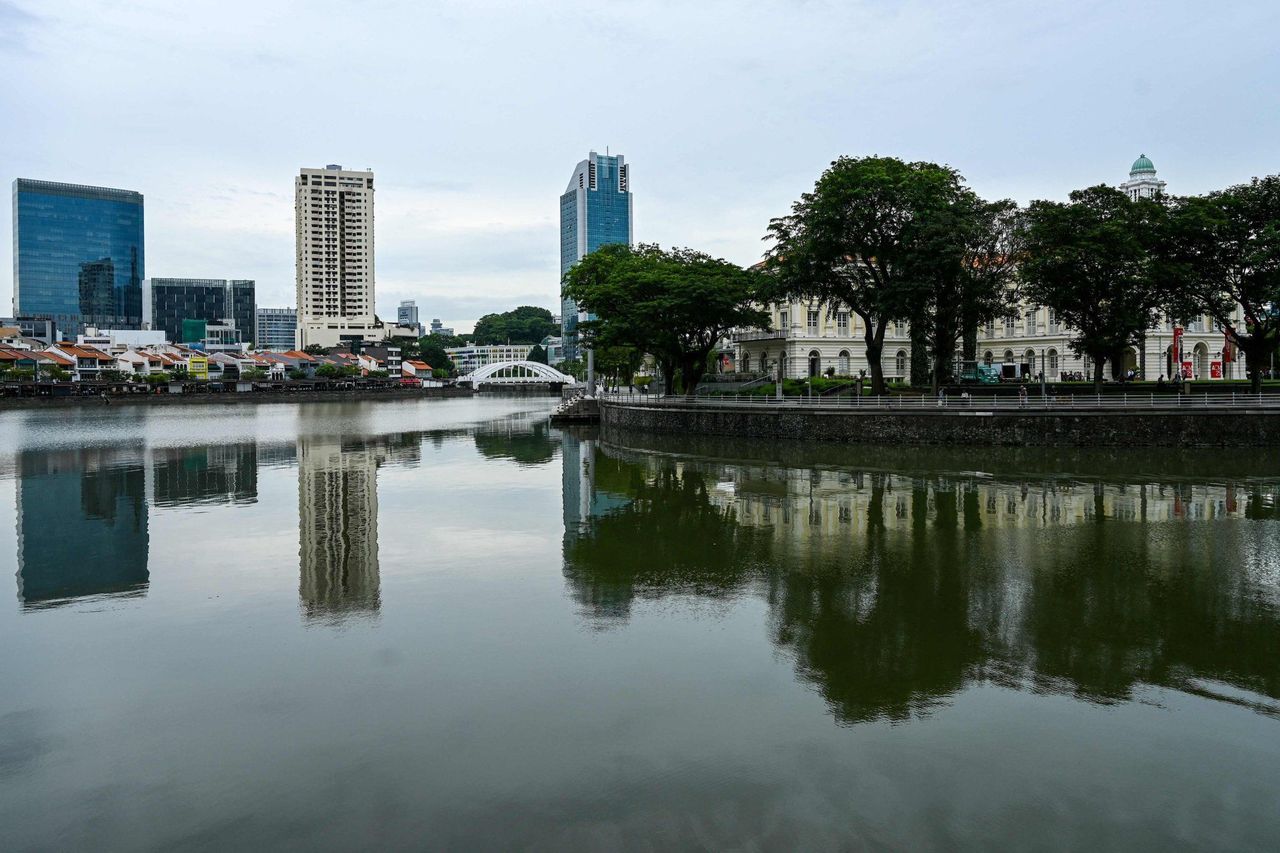 Singapore is often seen as Hong Kong's arch rival.
While Chinese President Xi Jinping, his US counterpart
Joe Biden
, and other world leaders met at the G20 summit in Bali and at the Asia-Pacific Economic Cooperation (Apec) gathering in Bangkok, Singapore hosted other senior officials, business heavyweights, academics and journalists from around the world. Hot topics at the forum included climate change, geopolitics and China-US relations.
People I spoke to in Singapore, both from the government and private sector, played down or dismissed any notion of the city state trying to be one up on Hong Kong.
The event used to be held in Beijing before the pandemic, but mainland China's
Covid
-19 restrictions are keeping visitors at bay, and picking a fully reopened Singapore does make sense.
That's not to suggest that the forum could have been held in Hong Kong if it had simply followed Singapore's example – other factors also apply. However, Hong Kong's current 0+3 arrangement – no quarantine but three days of "medical surveillance" restricting entry to certain venues – still deters many visitors.
Still, at the end of the day, it should not be just about who is more relaxed on
Covid
control, but how to leverage on one's own strengths to attract visitors and investors.
Chief Executive John Lee Ka-chiu declared over the weekend that "world leaders are now aware of Hong Kong's return to the world stage" as he wrapped up his first overseas trip, during which he attended the Apec summit to "tell the Hong Kong story".
Lee must be feeling good about defying US sanctions by reaching out to the international community. But the mission has not quite been accomplished by just making world leaders aware that Hong Kong is gradually lifting pandemic restrictions – it's more about convincing everyone about the city's unique strengths as a business and tourism hub.
That also includes its potential in other areas, such as realising Beijing's ambition to turn Hong Kong into an international arbitration centre backed by the city's common law system.
Such matters, and whether the city still enjoys its many freedoms after the imposition of the national security law, were of key interest for many forum participants who had business connections in Hong Kong but were unable to visit yet.
Hong Kong's way forward is not only to compare itself or compete with Singapore, but to more proactively and effectively engage overseas stakeholders at all levels and sectors. Bringing their confidence back is what really matters.