Man, 53, jailed for four months after he admits sharing seditious social media posts on Telegram channel.
A 53-year-old man was on Thursday jailed for four months under a colonial-era sedition law after he shared 23 social media posts that attacked Beijing and the Hong Kong government or called for the city's independence.

Former merchant Raymond Chen, who appeared before a magistrate hand-picked for national security cases by the city leader, pleaded guilty to committing an act or acts with seditious intent by reposting the images and text messages on his Telegram channel between July 2020 and June this year.

West Kowloon Court heard that Chen, who is jobless, started the "HK's upcoming War of Independence" channel and shared posts published by other Telegram users. There were more than 500 members in his group.

Some of the posts on the platform blamed the central government for instigating the 2019 anti-government protests and the Covid-19 pandemic.

Others displayed images of a desecrated national emblem or claimed that the city's police and MTR Corporation had colluded with triads.

Some included the slogan "Liberate Hong Kong, revolution of our times", the rallying cry of the 2019 protests, which was branded as separatist by the authorities. Others wanted the establishment of a Hong Kong nation or encouraged people to undergo military training in preparation for standing up against the government.

Prosecutor Vincent Lee Ting-wai said the messages were capable of exciting separatist sentiments, as well as hatred and contempt for Beijing or the Hong Kong government.

Viewers might also be incited to use violence, he added.

The channel had not been updated since November last year, but police arrested the defendant in June on the grounds that he had allowed the offensive content to remain in the public domain.

Principal Magistrate Peter Law Tak-chuen highlighted that Chen had been persistent in spreading the messages over a long period of time.

"While society had become relatively peaceful, many people's emotions remained unstable. Publishing posts of this nature during this period of time entailed a substantial risk of reigniting the dying embers of social unrest," Law said.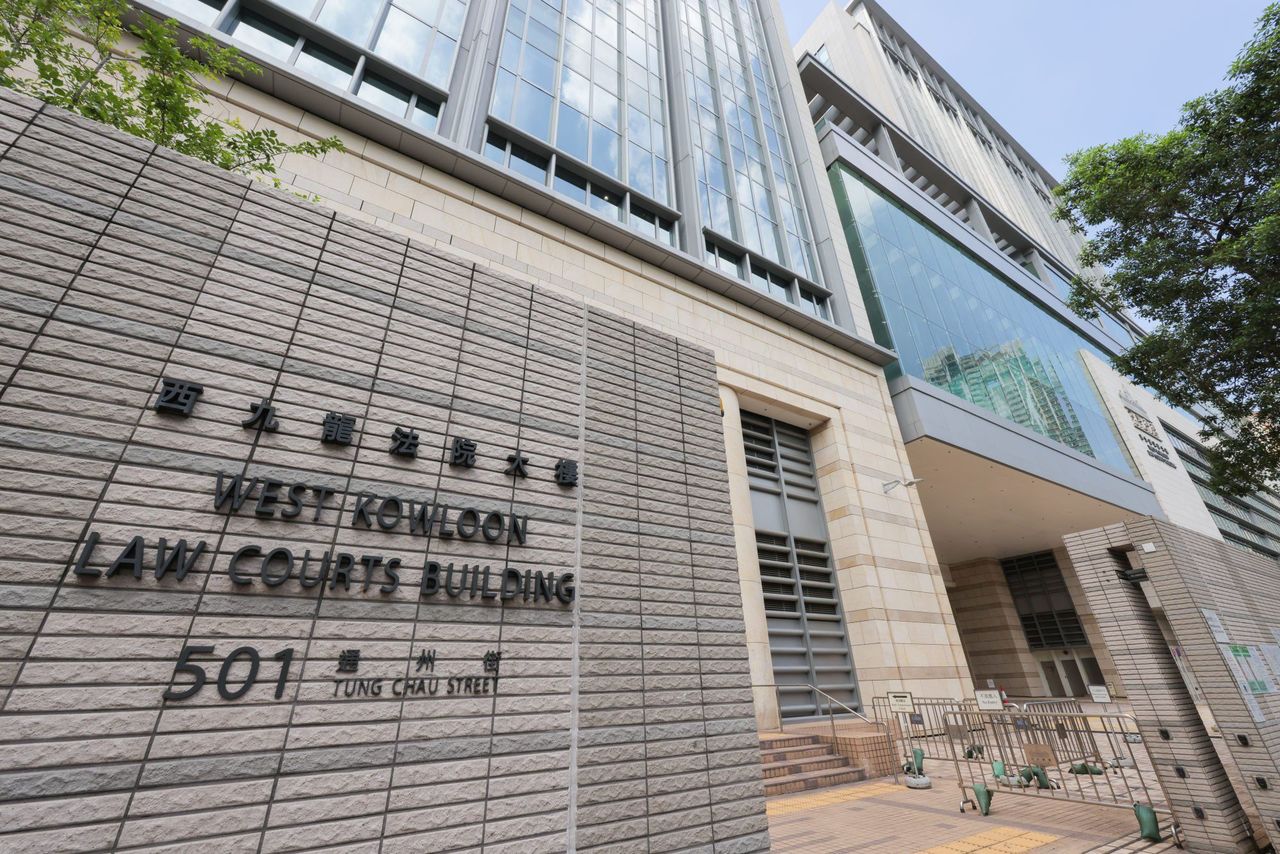 The West Kowloon Law Courts Building at Sham Shui Po.

But the magistrate added that Chen did not create the derogatory posts himself and that the posts did not have much influence on the general public.

Defence lawyer Chan Yik-kan said his client had time for reflection over his time in custody before his court appearance.

Chan said the defendant had lived an ordinary, but less-than-happy life. He explained Chen had suffered from mental illness for more than two decades and had gone through a marital breakdown before he met another woman.

Chen, who lives on disability allowance, had no political influence and wanted only an early release so that he could marry his fiancée as soon as possible, his lawyer added.

Chen also admitted possession of two handheld radios, which were found when officers from the police national security department searched his flat in June. He was fined HK$2,000 (US$255).

The prosecution, as part of a plea bargain, agreed to drop a third charge of possession of offensive weapons in connection with three knives and a pair of pliers found in Chen's flat.

Chen is expected to be released in a month's time as he has been held in custody since June.

Thursday's ruling brought the number of people convicted of sedition offences since the city's 1997 return to Chinese rule to 15.

Sedition is punishable by up to two year's imprisonment for a first offence under the Crimes Ordinance.

The Court of Final Appeal has classed the offence as one capable of endangering national security.