Hong Kong's Covid-19 epidemic showed further signs of easing with 12 cases reported on Sunday, as a senior official confirmed the city's vaccination programme would be delayed until early next month, although a preparatory trial run has been completed.

The latest caseload matched Saturday's figure, a three-month low. All but two of the new cases were locally transmitted, including three untraceable infections. The city's overall infection tally stood at 10,779, with 193 related deaths.

More than 10 people tested preliminary-positive for the virus.

In a boost to the hopes of many for a resumption of normal life, the city's No 2 official, Matthew Cheung Kin-chung, said in his blog the government was "cautiously optimistic" about the epidemic, and reiterated plans to reopen from Thursday some closed leisure venues and resume evening dine-in services at restaurants.

Dr Chui Tak-yi, undersecretary for food and health, stayed on message at a regular Covid-19 press briefing on Sunday.

"The number of new cases remains [in the] low double digits but of course the situation may always change," Chui said.

Chui urged the public to continue to cooperate with health authorities to keep the caseload low, which would "give more confidence" to lift social-distancing
measures soon.

Among the untraceable cases was a hairdresser at public broadcaster RTHK, prompting officials to quarantine about 20 people, including the patient's close colleagues and recent guests the worker had contact with.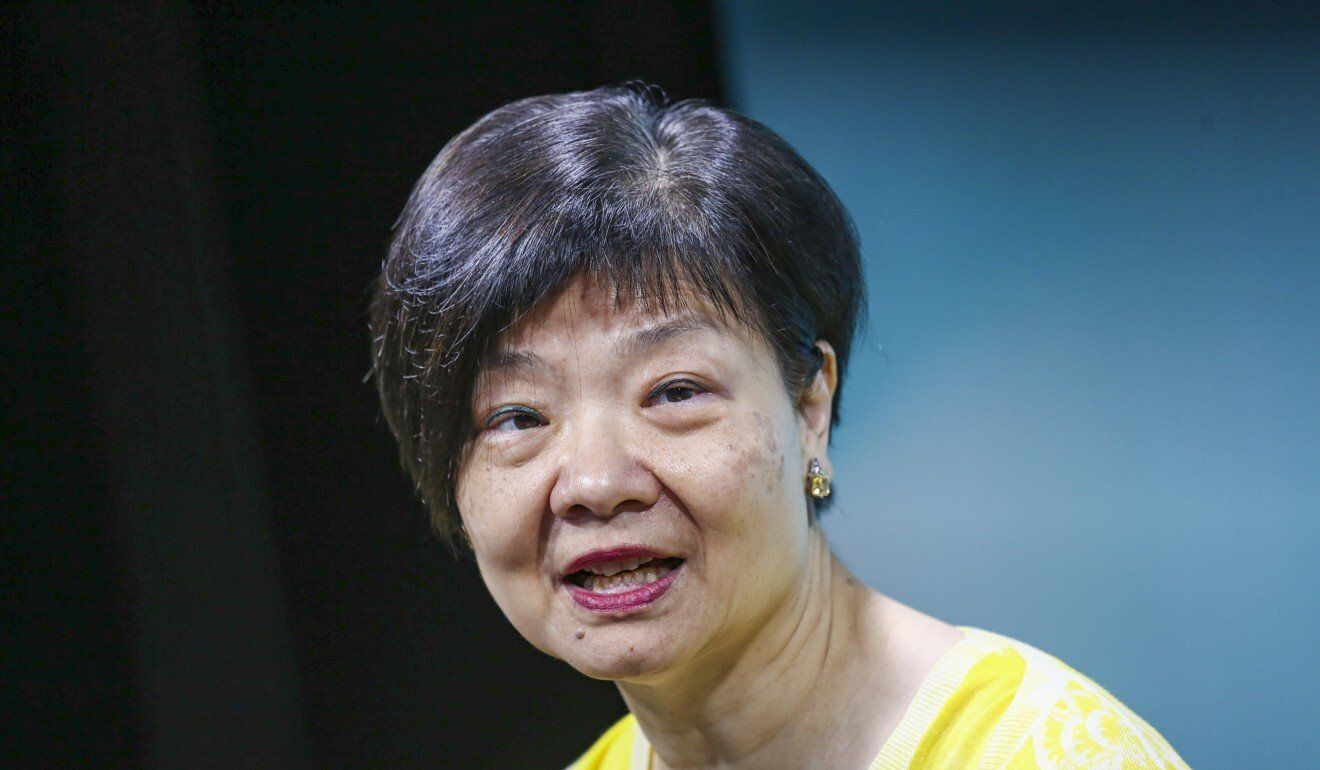 Audrey Eu had appeared on an RTHK programme.

Prominent barrister Audrey Eu Yuet-mee is among those who must self-isolate. The former politician revealed on Facebook she must spend 10 days in a hotel after the employee styled her hair before she appeared on RTHK show Legco Review.

In a 10-day trial starting on Tuesday, Eu was due to represent media tycoon Jimmy Lai Chee-ying, who is accused of participating in an illegal assembly during the 2019 anti-government protests. But Eu is likely to miss at least half of the trial because of the self-isolation.

Edward Choy Wai-bond, another senior counsel defending the tycoon, confirmed to the Post that he would press on with the trial.

The Centre for Health Protection said the hairdresser worked in a crowded environment where aerosol hair gel was used, adding outbreaks had previously taken place in similar settings such as the Glow Salon and Spa cluster, involving 17 patients.

The other untraceable cases on Sunday involved an asylum seeker who lived in a subdivided flat and an office worker.

Mandatory screening notices were issued for three buildings in Ma On Shan, Kwai Chung and Tseung Kwan O after at least one case was reported in each. All residents and anyone who had spent more than two hours on the premises over the past two weeks must get tested by Tuesday.

A single infection at the Boys' and Girls' Club Association of Hong Kong's Tsz Wan Shan Children and Youth Integrated Services Centre spread to a social worker from another NGO who had attended a workshop there with 10 others, as well as another close contact.

Earlier on Sunday, Secretary for the Civil Service Patrick Nip Tak-kuen, the minister in charge of the citywide inoculation programme, set out the revised timetable for the roll-out.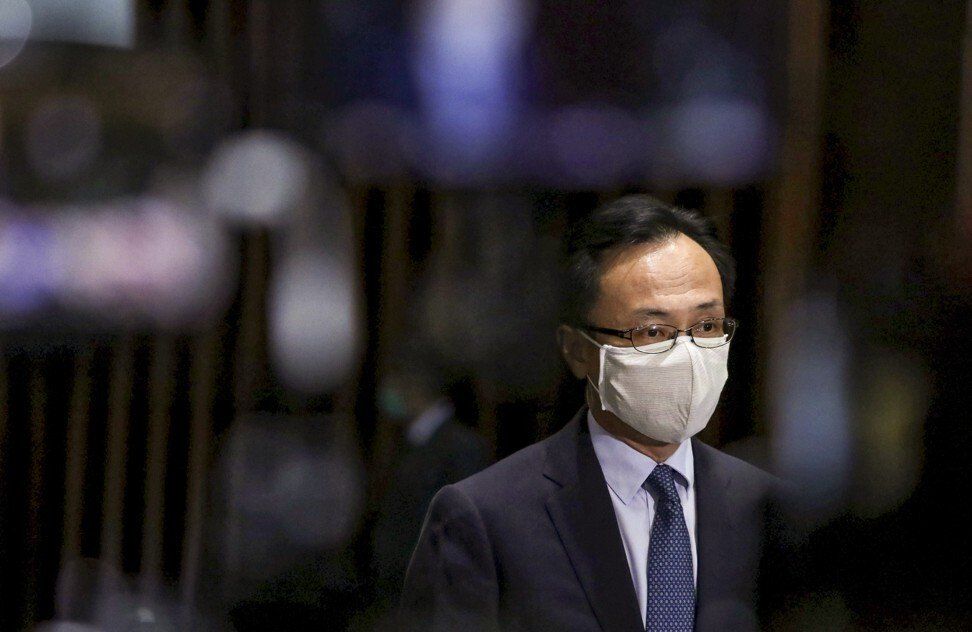 Civil service chief Patrick Nip.

He said at least 20 centres would be set up to administer the inoculation programme across Hong Kong's 18 districts.

Noting the complex procedures involved in handling the Pfizer-BioNTech vaccine– which requires dilution and storage at ultra-low temperatures – Nip said the government had carried out simulation training to ensure the scheme would run safely and smoothly.

Medical and administrative staff had also been familiarised with emergency procedures at injection centres. Outreach teams would be sent to care homes for the elderly to administer the programme.

"We want to ensure it will be safe, orderly and solid," Nip said.

On the CoronaVac vaccine developed by Sinovac, which was due to arrive at the end of last month, Nip said Hong Kong experts were still awaiting more data from the mainland firm.

Hong Kong leader Carrie Lam Cheng Yuet-ngor said last month the city's vaccine programme would be deferred until at least the end of February.

She said the administration had experienced difficulties in securing doses of the BioNTech vaccine from Europe, Beijing-based Sinovac's CoronaVac and the jab jointly developed by British-Swedish pharmaceutical firm AstraZeneca and the University of Oxford, despite having advance purchase agreements in place.

Hong Kong has ordered 7.5 million shots of the BioNTech vaccine, which is supplied by Fosun Pharma, and the same number from Sinovac.

The city has also procured another 7.5 million doses of the AstraZeneca-Oxford jab.

Hospital Authority chairman Henry Fan Hung-ling said health workers were ready for action, adding the body would help operate some vaccination centres and take part in the outreach project targeting care homes.

The first vaccinations will not be carried out in Hong Kong before early next month, a senior official has admitted.

Secretary for Innovation and Technology Alfred Sit Wing-hang, meanwhile, said his bureau had partnered with University of Hong Kong experts to create Bluetooth transmitters which could be placed at various premises to send signals to the government's "Leave Home Safe" Covid-19 risk exposure app.

Mobile phones nearby would log the location after receiving the Bluetooth signal to make the experience more automatic, he said.

But to alleviate privacy concerns, Sit stressed the transmitters would have no way of receiving mobile signals. In a trial run, the bureau would introduce the new technology to minibuses first at the end of the month, he said.

The bureau was also working with Baptist University on a development to allow the app to automatically detect when users got out of a taxi, he added.

Downloads of the Leave Home Safe app had exceeded 700,000 since its launch on November 16 last year, Chui said on Sunday.

Premises such as restaurants and gyms have to apply for a QR code, which patrons scan upon entering, to help health authorities with contact tracing.

The app has passed an independent third-party security risk assessment and audit, ensuring it complies with the Personal Data (Privacy) Ordinance.

The city's daily caseload has been dropping. The rolling seven-day average of cases had fallen to 19.3, Chui said, compared with a high of 75 in late January.

Out of the 135 cases recorded in the past week, 39 were untraceable and 31 asymptomatic.