Hong Kong hamster owners have begun heeding the government's call to surrender their pets for a massive cull sparked by suspicions of a possible animal-to-human transmission of Covid-19.

The announcement of the cull was met with widespread opposition, with more than 25,000 signing a petition calling for it to be scrapped, but leading epidemiologists on Wednesday urged the general public to be understanding of the need to contain the health risk believed to be posed by the tiny rodents.

On Wednesday morning, about a dozen residents showed up at the New Territories South Animal Management Centre in Sha Tin to hand over their hamsters to the Agriculture, Fisheries and Conservation Department.

One by one, they emerged about 10 minutes later without their pets, saying they had signed an agreement with the authority not to inquire after the animals going forward.

One father of two, surnamed Chan, said he had turned over his hamsters Coke and Sprite due to health concerns, noting the document he signed forfeited any right to compensation.

"I put down the bag [with the hamsters in it] and signed the document. They stuck a piece of paper on the bag and then took it away," he said, adding that the staff wore protective equipment. "They said I could not ask them about the hamsters any more."

Health minister Sophia Chan Siu-chee ordered the mass hamster cull and temporarily suspended imports of small animals on Tuesday, citing evidence of the first potential animal-to-human transmission of Covid-19 in the city at a local pet shop.

Seven hamsters, accounting for about 20 per cent of those sold at the Little Boss pet shop in Causeway Bay, returned a positive result when tested for the coronavirus. At least three cases, including the shop employee who was carrying the Delta variant of the virus, have been confirmed infected.

According to health authorities, the cull order applies to all hamsters bought in Hong Kong after December 22. About 2,000 hamsters and other small animals are subject to the order, with authorities saying they would be tested and "humanely handled" before they are killed.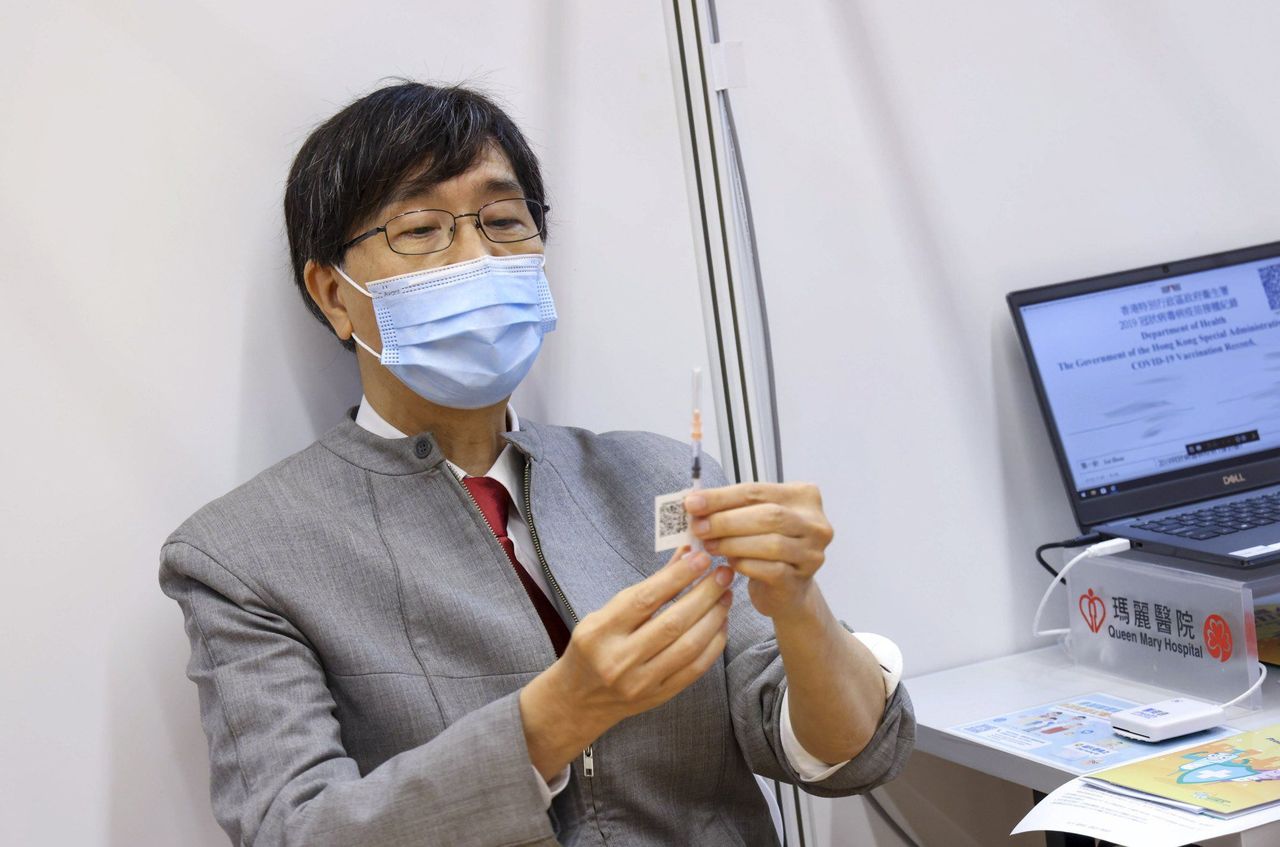 Professor Yuen Kwok-yung.

University of Hong Kong microbiologist Professor Yuen Kwok-yung said on Wednesday 33 per cent of the city's population and 50 per cent of the elderly had yet to be inoculated, and the unvaccinated elderly would be at risk if the Delta variant leaked into the community.

He said there were chances the virus was transmitted from humans to hamsters and vice versa, or between the rodents, but there was not enough time to find out genomic information, so a prompt decision was needed to stop the possible transmission.

"This is a complicated issue which is not easy to understand when emotions are high. Science and medicine cannot solve the issue of love. I deeply sympathise with hamster lovers who need a time of bereavement and counselling," he said.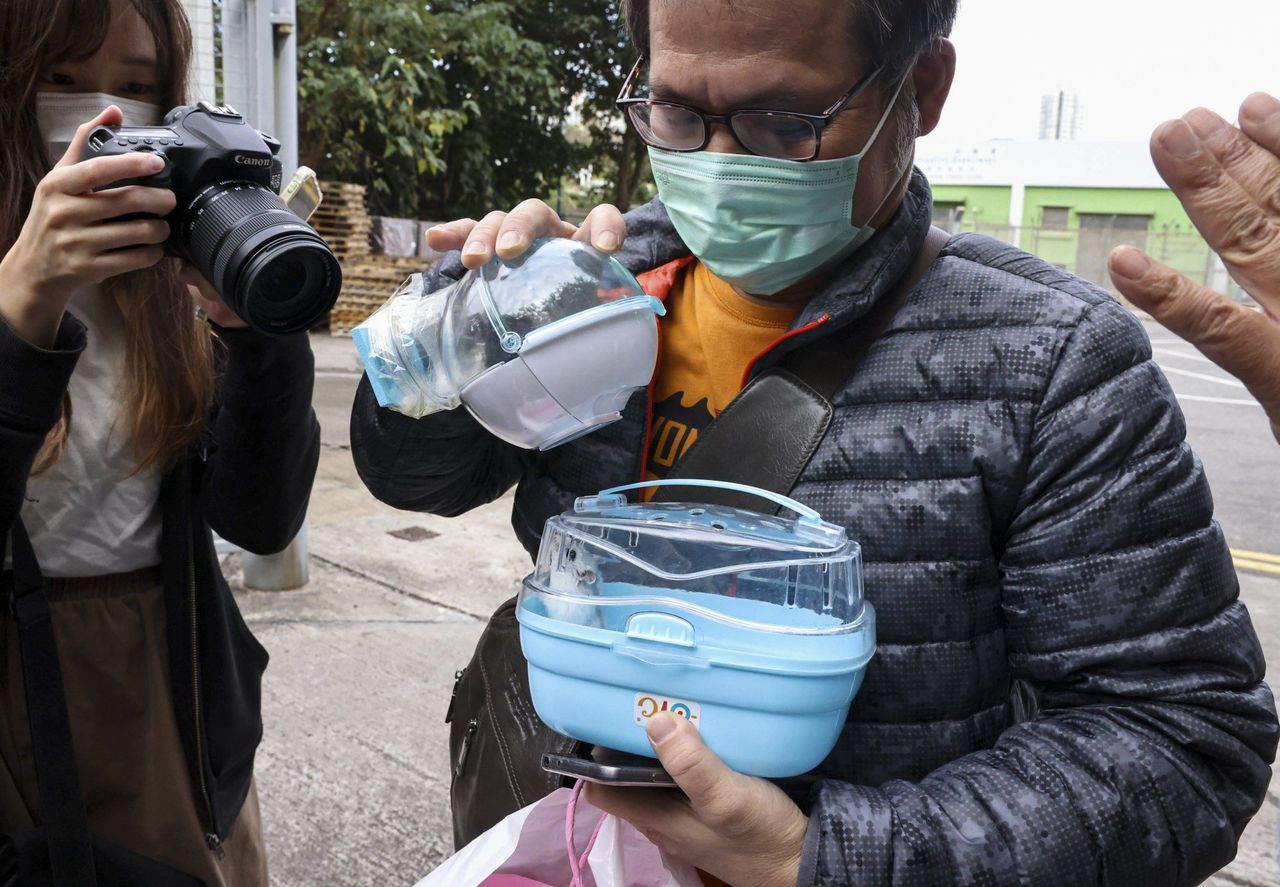 A father of two surnamed Chan said his children understood the need to hand over their hamsters Coke and Sprite.

The Chan family bought the two hamsters separately from a sister store of Little Boss in Mong Kok in late December and early January.

"I do not feel any special emotions, but we definitely will miss them … We communicated with our children and made the decision together," Chan said. "My children understand the rationale."

His family would also undergo coronavirus testing, he added.

Chan said he did not want to "take the risk" of keeping the hamsters or hand them over to an animal concern group, despite the government's call not being compulsory, adding that he was worried that the hamsters could spread the coronavirus.

Jonathan Hau, a father of five, said his children were very sad to be losing their pet.

"I still do not want to let it go at this moment, but there are no other solutions," he said. "Although it is just a hamster, it's still a life."

One 19-year-old man, surnamed Mak, also showed up on Wednesday to turn in a hamster bought at the Little Boss shop in Mong Kok on December 27. He said he had made the decision to give up the animal because he was worried it could spread the virus to his cat.

"There will be hard feelings, as it stayed with us for a few days," he said. "But I feel like there is nothing we can do; there are no other solutions."

He noted that the hamster had not shown any respiratory symptoms.

Mak said he had considered other alternatives, such as passing his hamster to volunteers, but worried about the legal consequences as he had left a paper trail by purchasing the pet with a credit card.

Another resident, surnamed Ip, said her daughter had written a letter to the hamster to bid it farewell. Ip said she had also taken a Covid-19 test in the morning.

One concern group said on Wednesday that half of about 120 hamster owners who contacted them for help said they were considering releasing their pets rather than turning them in, something authorities have urged owners not to do.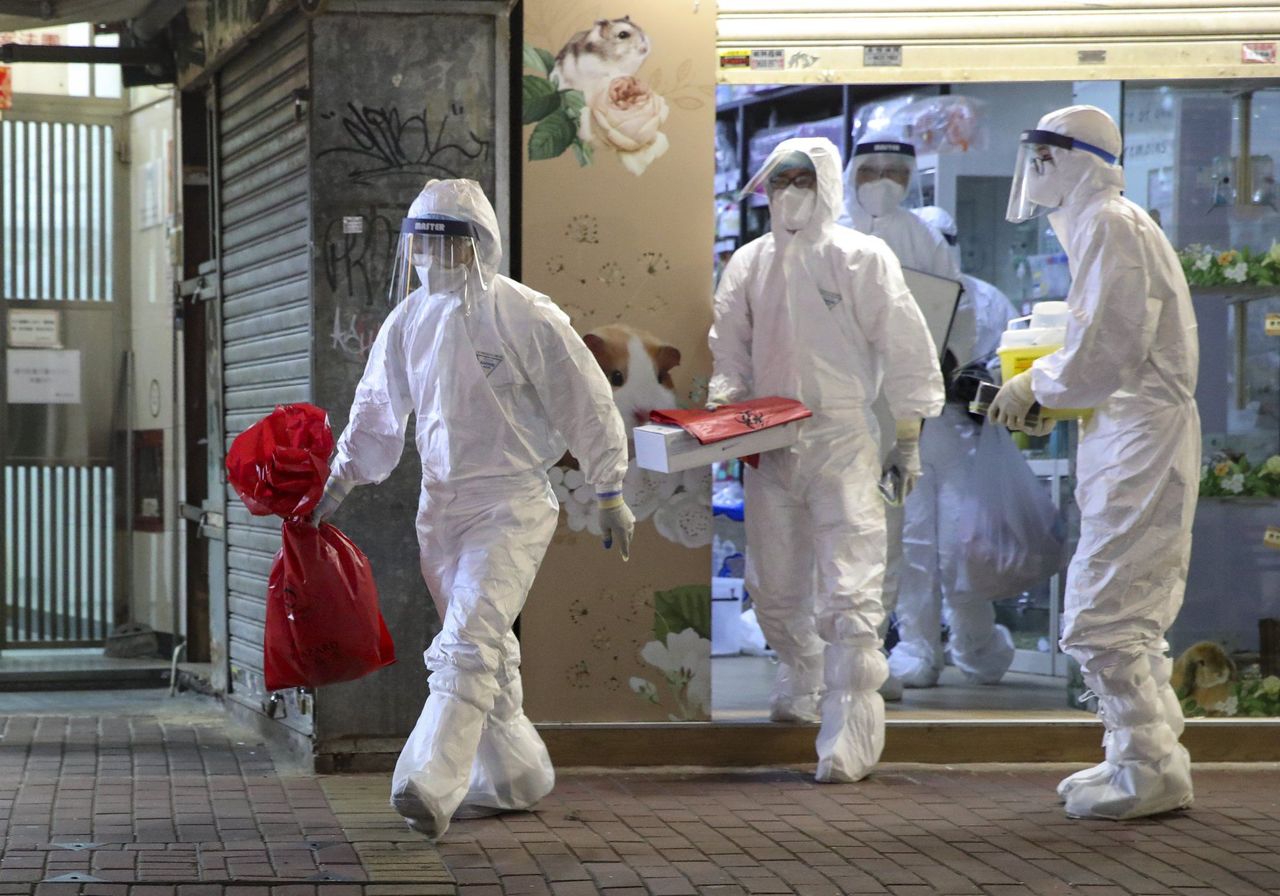 Agriculture, Fisheries and Conservation Department staff take hamsters away from the Little Boss pet shop in Causeway Bay on Tuesday.

Hong Kong Life on Palm, a group formed last year by volunteers dedicated to hamsters' welfare, said they had been flooded with calls from owners, many of whom were worried about the health of their family members and were considering getting rid of the pets.

The group's president appealed to owners not to release their hamsters, suggesting they get tested for Covid-19 and calling on the authorities to put the pets in a well-ventilated place for observation rather than killing them.

But government pandemic adviser Professor Yuen Kwok-yung said there were not enough "resources to quarantine and look after all these hamsters and test them daily for the virus".

Yuen said he believed there were hidden transmission chains linked to the hamsters, as environmental and animal samples collected at the Little Boss pet shop and its storage facility in Tai Po tested positive for the coronavirus. He said the animals released enough virus particles to infect the shop staff, who then infected other people.

"Doctors do respect lives, but we have to consider what's best for the public when making decisions related to anti-pandemic and public health," he told a radio programme.

The mass cull could have been avoided if the city's vaccination rate was higher, he added, noting the elderly would be particularly vulnerable if the coronavirus spread in the community.

Professor David Hui Shu-cheong, a respiratory medicine expert from Chinese University, defended the government's decision to cull the hamsters as "common practice", likening it to actions taken during previous outbreaks of bird flu.

"Hamsters are often used to do experiments on the coronavirus, as they can easily be infected by the virus," he said.

"It is common practice to euthanise all the animals from the same batch, and it is not possible to test them one by one."

But not all hamster owners were on board with the cull. Crystal Lai, 22, who bought a hamster last year to treat her depression, told the Post the news of the mass killing left her too angry to sleep on Tuesday night.

"It is so sad to be an animal in Hong Kong – chickens, boars, hamsters and so on," she said through tears, referring to other culls. "Will they kill people if they are confirmed to have the virus? Human beings are so selfish."

"I will protect the hamster until the end," she added, "even if government officials come to my house one day."