An estimated 3,000 coronavirus testing kits will be distributed to bar patrons and staff in a government-subsidised outreach scheme aimed at curbing a growing Covid-19 cluster linked to a Hong Kong bar.

The scheme was announced on Friday, the same day city officials revealed that the number of confirmed infections tied to the bar China Secret on Hart Avenue in Tsim Sha Tsui had risen to 11, with a friend of a patron testing preliminarily positive.

The effort began at 6pm on Friday in the nightlife hub of Lan Kwai Fong in Central, with staff from Prenetics, Hong Kong's largest private laboratory, handing out more than 1,000 testing kits to bar-goers and staff.

The lab said its distribution truck would be relocated to Knutsford Terrace, in the popular tourist district Tsim Sha Tsui, on Saturday, and to Lockhart Road, in Wan Chai, on Sunday, giving out 1,000 specimen bottles every night to collect deep-throat saliva samples.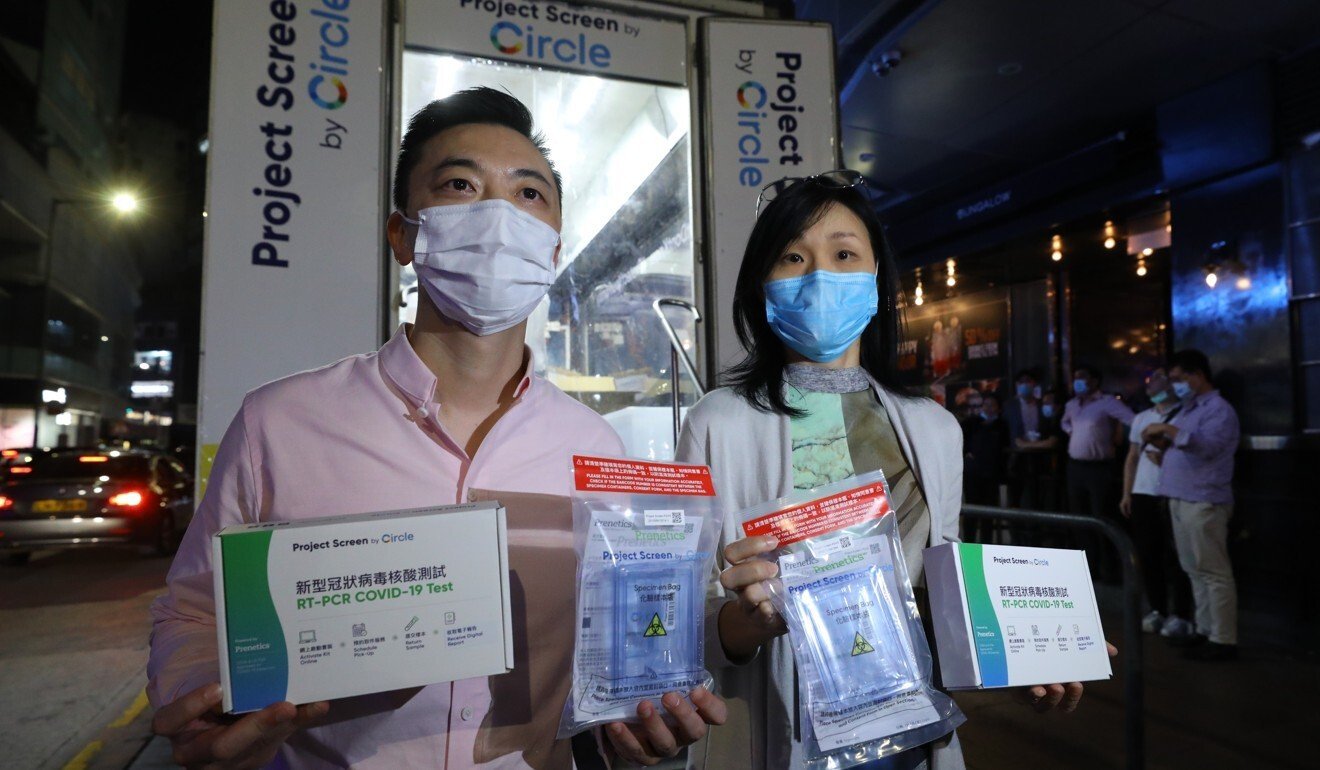 Prenetics staff stand outside the company's test distribution truck in Lan Kwai Fong on Friday.

The government had proposed the scheme to Prenetics over the past two days, offering a subsidy of HK$900 (US$116) per test, said Danny Yeung Sheng-wu, co-founder and CEO of the company, which will collect the samples over the next few days.

Bars and pubs in Hong Kong were forced to close for two months after a cluster of nightlife-related infections during the third wave of the coronavirus pandemic, and were only allowed to reopen on September 18.

To the industry, the scheme was a way to show that bars and pubs need not be the centre of future outbreaks.

Anthea Cheung So-may, director of the Lan Kwai Fong Association, said: "We want to prove to the public that we care about the health and safety of bar staff and customers."

As of 7pm on Friday, bars and pubs in Lan Kwai Fong were filled with customers – some of them maskless – chatting, having beers and smoking cigarettes, often in groups of more than four, the maximum size of groups allowed under social-distancing measures.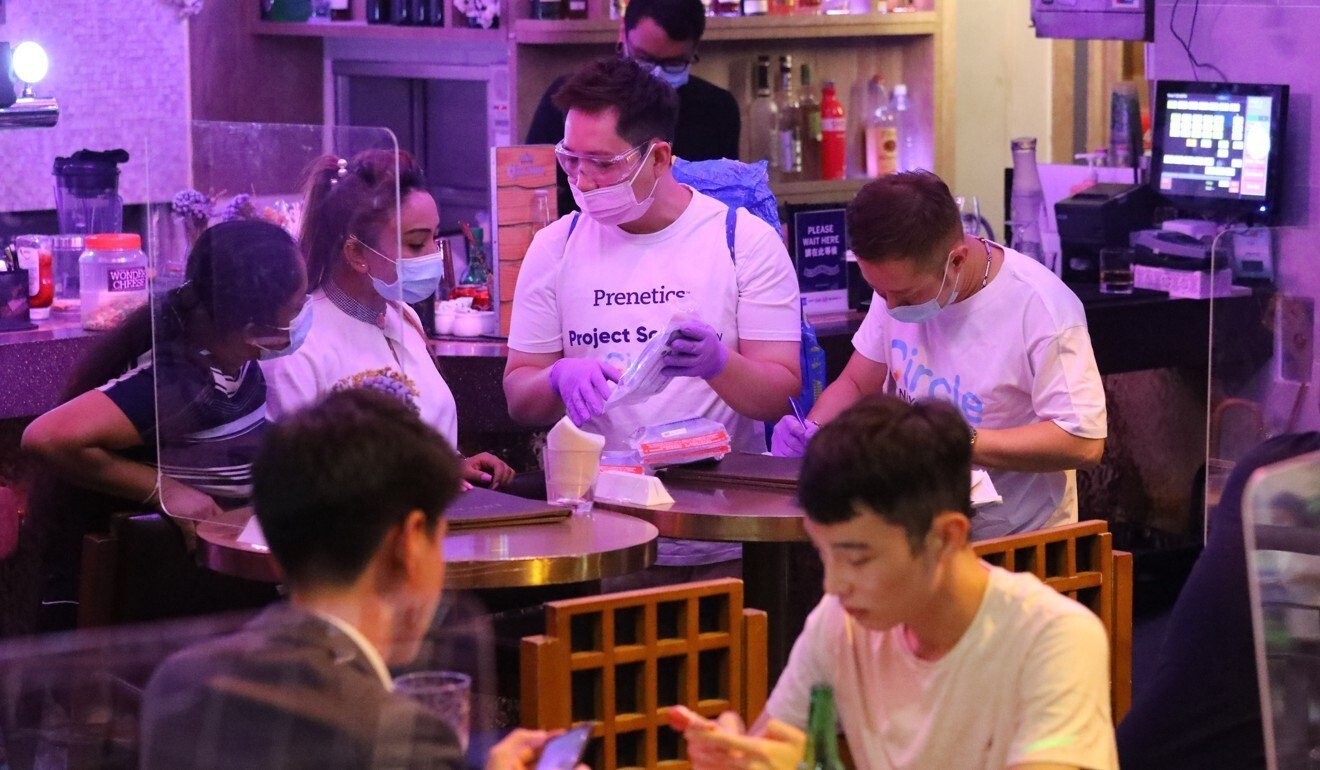 Prenetics staff distribute coronavirus test packs to customers at bar and restaurants in in Lan Kwai Fong.

Cheung said she would tell bars to remind customers to wear masks when not eating, and to take the temperatures of customers, but did not say how she would keep asymptomatic cases in check.

"What's very, very important is that we can't keep opening and closing every time there's a spike," said Allan Zeman, chairman of the Lan Kwai Fong Group, "because otherwise businesses will go bankrupt, no one will be able to survive, there'll be many job losses."

"We really need to find a way to become proactive now," he added.

In Lan Kwai Fong, insurance agent Kimberly Ng, in her 40s, said she would take the test.

"When the government had the free testing, I did not go. I was lazy," she said, adding that the ease of picking up one of the free tests on Friday had changed her mind. "Why not? It's convenient, right?"

But George Adkinson, an intern at an insurance company, said he would not get a kit.

"I feel like I'm reasonably healthy, and I think Hong Kong is in such a good place at the moment compared to everywhere else in the world," the 19-year-old, originally from Britain, said.

Meanwhile, police and immigration officers have mounted a joint anti-vice operation, code-named "Thunderkick", following the detection of the China Secret cluster, which involved a 26-year-old Thai tourist who was suspected to have worked illegally there as a pub hostess, and who tested positive earlier this month.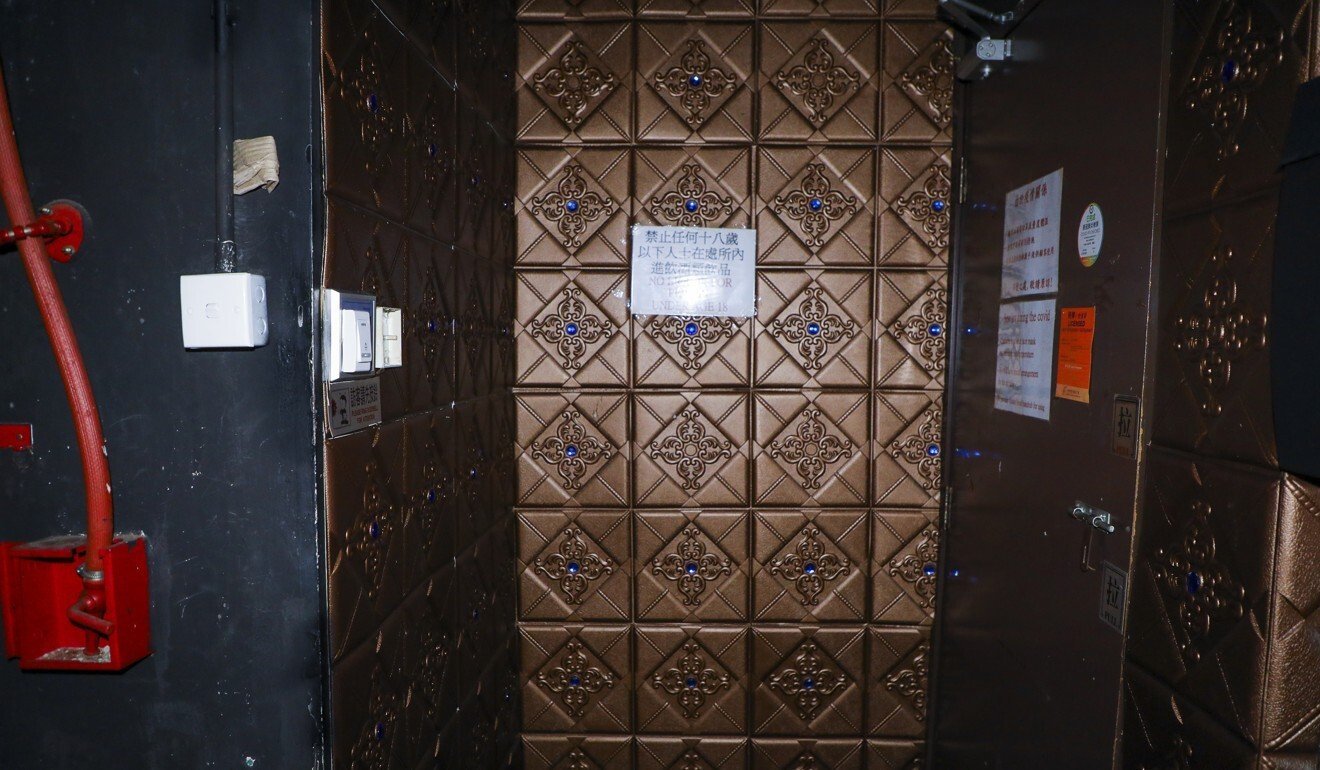 Prenetics staff distribute coronavirus test packs to customers at bar and restaurants in in Lan Kwai Fong.The entrance to China Secret in Tsim Sha Tsui, the epicentre of a Covid-19 cluster that grew to 11 as of Friday.

Police suspect she was among a group of 10 Thai women who were working illegally as hostesses in city pubs.

During the operation, three other Thai women on tourist visas were arrested by undercover police officers after they were accused of placing online advertisements offering sex services, a police source said on Friday.

The force insider said officers posing as customers arranged to meet the three women at a Nathan Road guest house in Yau Ma Tei on Thursday through contacts left on the online posts.

The three women, aged between 22 and 29, were taken into custody when they showed up to meet the undercover agent in the afternoon. Police arrested them on suspicion of breaching their condition of stay.

The three suspects were said to have entered Hong Kong on tourist visas in February and March – before the city's government imposed a ban on foreign arrivals – and renewed their visas when Thailand stopped all international flights into the country from April 3 to June 30.

It is understood the three had bought air tickets to leave the city later this month.

The source said police were investigating whether there was a syndicate behind the suspects.

He said officers would also raid entertainment venues, including upstairs pubs in Tsim Sha Tsui, as part of the joint operation, which was ongoing.