The government's HK$4 billion (US$513 million) in pandemic relief for businesses hit by the latest tightening of Covid-19 preventive measures is far less than what is needed, Hong Kong's unions have said.

At least HK$6.3 billion would be required for the roughly 700,000 workers facing unemployment in the coming weeks should the government maintain the tougher social-distancing rules, seven unions said in a joint appeal on Tuesday.

Under the new strategy to curb the spread of Omicron, 15 types of specified premises shut on Friday for two weeks, including bars, gyms, beauty parlours and cinemas. Restaurants must also stop dine-in service at 6pm.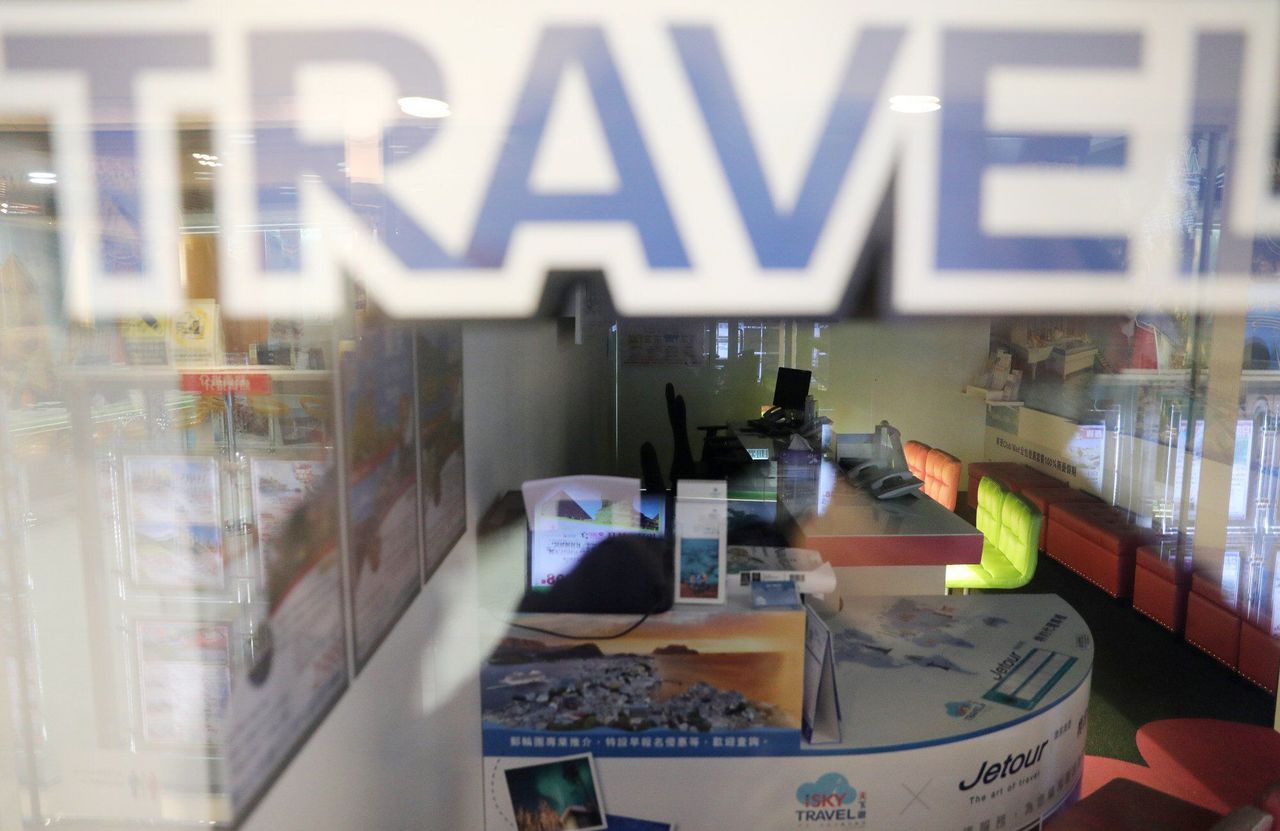 A shut travel agency in Sha Tin in March 2020.

The unions called for enough funding to provide each unemployed worker with HK$9,000, the same amount offered during previous rounds of wage assistance.

"We have 700,000 employees facing unemployment in this period. If each needs HK$9,000 [US$1,154] from the government, they will need at least HK$6.3 billion in total," said Dennis Leung Tsz-Wing of the Hong Kong Federation of Trade Unions and a lawmaker representing the labour sector.

Leung estimated the restrictions and closures would cost businesses HK$1.4 billion over the 14-day period.

"If the government does not [reverse social-distancing measures] after this period, then we will be very disappointed and think the problem will get more serious," he said.

The funding revealed by Chief Executive Carrie Lam Cheng Yuet-ngor on Tuesday is the fifth such round since the pandemic began in January 2020.

Leung also hoped workers would be allowed to apply for the money directly instead of having to rely on their employers to dispense the funds as was required previously.

The city's unemployment rate only recently bounced back, hitting 4.1 per cent in November after peaking at 7.2 per cent for the three months ending in February last year, the worst showing since 2004. Hong Kong swung from recession to expansion in the first three months of 2021, with real GDP growing by 7 per cent in the first three quarters compared with a year earlier.

But that broad recovery is now threatened by the Omicron outbreak. Several industry representatives urged the government to allow them to resume operations as soon as possible.

Amy Hui, chairwoman of the Beauty and Fitness Professionals General Union, said businesses in her area were willing to comply with earlier closing times and follow rules for a vaccine bubble, which will require people entering many premises to have received at least one shot, slated to take effect on February 24.

The Licensed Bar and Club Association of Hong Kong expressed support for the latest round of subsidies but urged the government to allow them to resume business as soon as possible.

"Please don't forget that every employee in the entire industry and the family behind each employee are suffering together," charter president Ben Leung Lap-yan said.

The Motor Transport Workers General Union also suggested the government direct the funds to drivers and employees in the transportation industry, instead of just their companies and enterprises.

They hoped each frontline driver could receive a one-time HK$10,000 subsidy, while emergency unemployment funds could be set up to aid workers who had lost their jobs due to the pandemic.

Tommy Cheung Yu-yan, the lawmaker representing the 16,000-member catering sector and a top adviser to Lam, suggested the subsidies should be provided to restaurants and workers in closed premises.

Besides the four previous rounds of funding, Lam introduced a HK$80 billion employment support scheme in 2020, which aimed to avoid lay-offs by businesses battered by the pandemic.

The government paid up to 50 per cent of workers' salaries for half a year, capped at HK$9,000 (US$1,160) a month.