Hong Kong's latest budget will be unveiled next week. Despite calls for cash handouts and relief measures from both the pro-democracy and pro establishment camps, Financial Secretary Paul Chan Mo-po has signalled that they are not likely to happen. He has also warned that the city is facing a record deficit of more than HK$300 billion (US$38.7 billion). In order words, the government is reluctant to help Hongkongers through the difficult times.

More outrageously, Secretary for Labour and Welfare Law Chi-kwong rejected the idea of a temporary fund for the unemployed, even after he warned that the jobless rate could exceed 7 per cent after the Lunar New Year.

Even though fitness centres, cinemas and beauty parlours resumed business on Thursday, others like bars, nightclubs and karaoke venues have yet to reopen
, leaving tens of thousands of people still without an income.

In the face of such hardship, Law's response was that anyone in need of financial support can apply for the Comprehensive Social Security Assistance (CSSA). Such a cold-hearted response has enraged the two largest trade unions in Hong Kong.

Law said last December the government's priority is to create job opportunities, and noted that it has pledged to add 30,000 jobs. However, the new openings are mostly temporary roles; it is not a long-term solution to the high unemployment rate.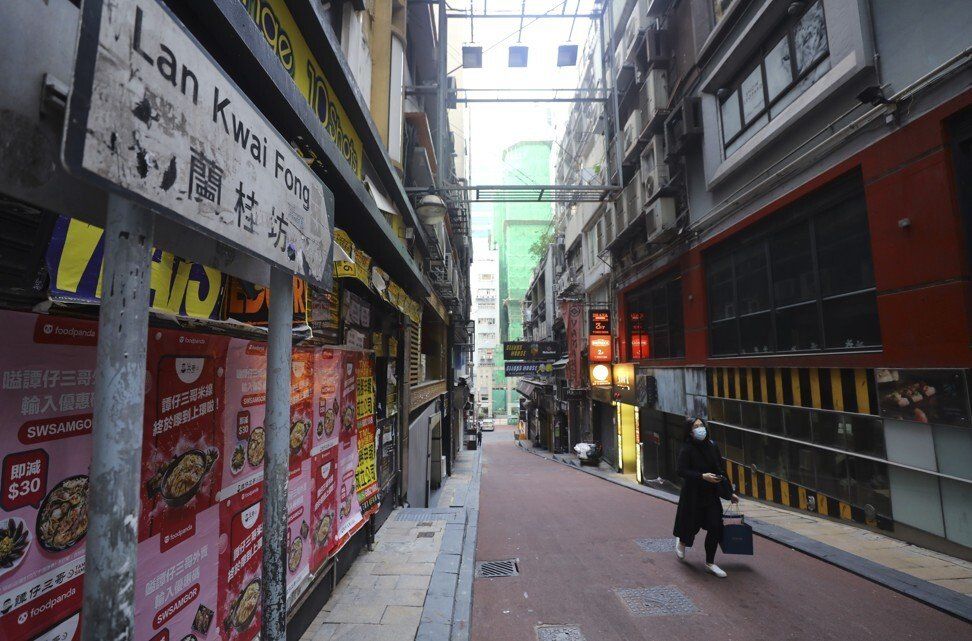 Shuttered bars in Lan Kwai Fong in Hong Kong's Central district on January 17. The latest easing of social distancing measures does not include bars, nightclubs and karaoke outlets.

In fact, the HK$80 billion disbursed over two rounds of the Employment Support Scheme, meant to keep people in jobs, turns out to have benefited the companies more than the employees. If the government intends to revive Hong Kong's economy, promoting good corporate governance is key.

Globally, the pandemic has disrupted the economy, the environment and livelihoods of many people. Governments and companies have been pushed to reflect on and reform their economic policies, business models and corporate governance.

The Hong Kong Institute of Certified Public Accountants noted last year that there is growing evidence that good environmental, social and corporate governance (ESG) policies and practices have a positive impact on a company's reputation and ability to attract long-term investment.

The Hong Kong Exchanges and Clearing also supports building ESG factors into a company's business strategy. Its managing director of listing, Katherine Ng, wrote last year about how doing so could help companies weather a crisis like Covid-19.

ESG covers countless good initiatives, and right now what Hongkongers need the most is to keep their jobs and be paid fairly. Amid the pandemic, the government should support companies that do right by their employees and punish those that exploit workers.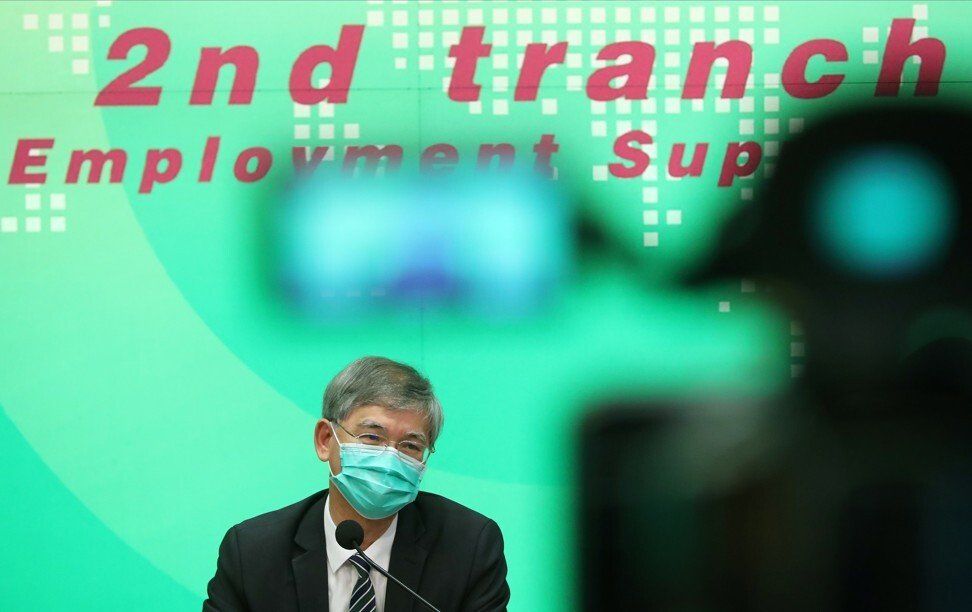 Secretary for Labour and Welfare Law Chi-kwong announces the launch of a second round of the Employment Support Scheme on August 18. The scheme is designed to help workers keep their jobs by disbursing a wage subsidy through their employers.

In the upcoming budget, the government should consider taking the following measures. First, it could hire more staff for the office of the Employment Support Scheme to follow up on employee complaints and conduct more rigorous checks on companies that have received the wage subsidies. Companies found to be violating any rules should be heavily punished.

Second, it could provide low-interest loans to companies with flexible and supportive arrangements for their employees' well-being. For small and medium-sized enterprises, the government could consider providing a monthly lump-sum subsidy.

Third, it could partially subsidise six months of salary of every new job opening a company creates and fills. And finally, it could provide tax rebates to companies that did not lay off workers or cut salaries in the next six months.

All of the above suggestions are meant to last for six months as we expect the pandemic to ease in the second half of the year with the roll-out of mass vaccination. The government can then review the measures.

After the mass resignation of pan-democratic legislators, government policies can be easily passed in the Legislative Council without any proper debate. However, if there is no cash handout or unemployment fund in the upcoming budget, even the pro-establishment camp may find it difficult to let it pass swiftly.

The government must craft a satisfactory budget addressing Hongkongers' urgent needs. It must also take this pandemic as an opportunity to ride on the ESG trend, steering local business towards good corporate governance. This would provide a solid foundation for Hong Kong's economic recovery.