Hong Kong would draw resources from multiple departments to meet the manpower needs necessary to ensure the close contacts of Covid-19 patients were quarantined within two days, officials said on Saturday, as 109 new coronavirus cases were confirmed.

Of the new infections, 102 were locally transmitted, including 42 from unknown sources. The official count now stands at 8,078 cases, with 129 related deaths. About 70 preliminary-positive cases were also logged.

Officials admitted that a strain on resources after the recent surge in Covid-19 cases had led to delays in quarantining people.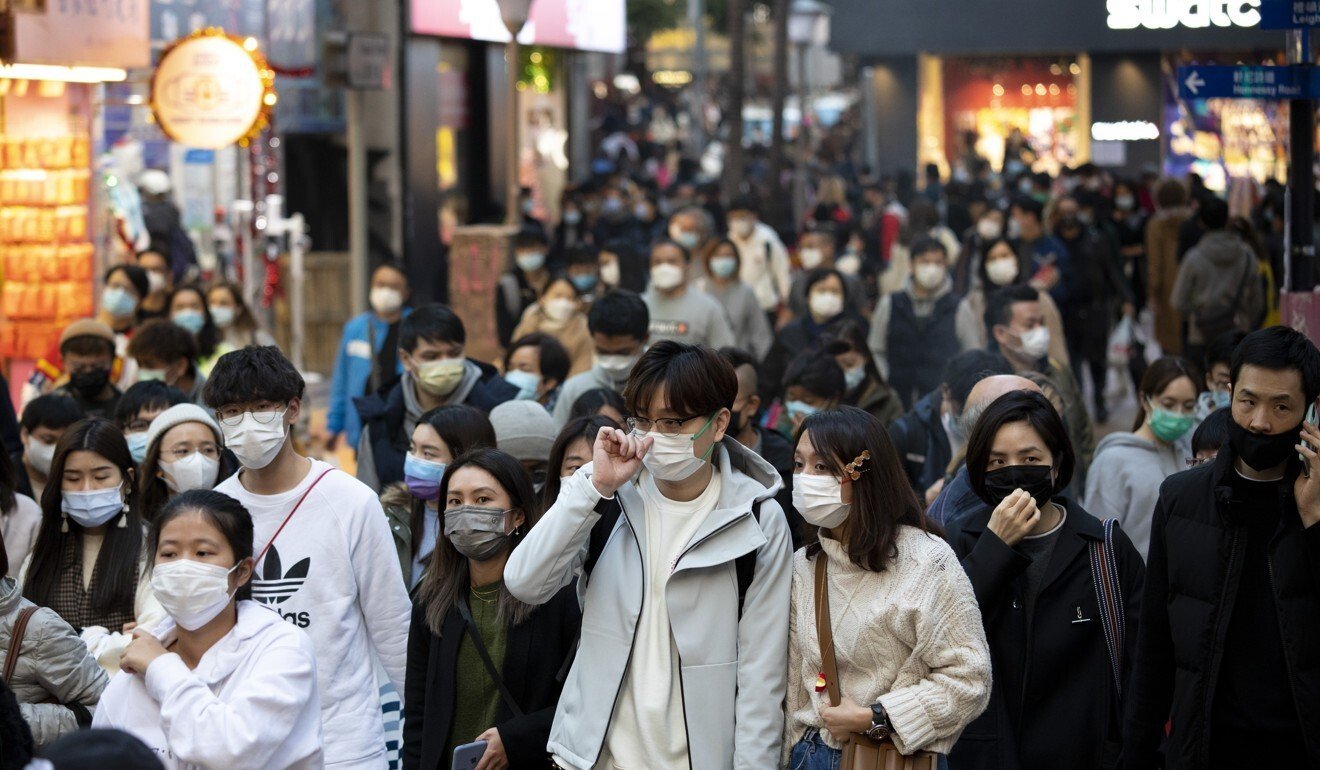 A surge in Covid-19 cases amid a fourth wave of infections has strained Hong Kong health resources.

Chief Secretary Matthew Cheung Kin-chung said the new target of quarantining coronavirus patients' close contacts within two days was set at an emergency interdepartmental meeting, and that a coordination mechanism would also be put in place to streamline large-scale evacuations of housing estates.

The pledge came after a 62-year-old woman ordered to undergo a screening was found dead in her home before she could be moved into isolation as planned. A postmortem test confirmed she had Covid-19, sparking concerns over delays in the city's quarantine efforts.

"I feel sad about her passing … We admit that we hurried through things and were careless. We won't defend ourselves," Cheung told a radio show. "We need to prevent similar incidents from happening again."

The Department of Health on Saturday afternoon said it had transferred more than 480 close contacts to quarantine centres in a 24-hour operation.

The department had earlier pointed out it had handled evacuations of residents from five housing blocks over the past two weeks, in addition to dealing with an "exponential increase" in the number of close contacts.

"Most of the staff responsible for transferring close contacts to quarantine centres were mobilised to provide on-site support in the evacuation exercises. As a result, some close contacts could not be promptly transferred to the centres," a spokesman said.

Secretary for Food and Health Sophia Chan Siu-chee admitted on the same radio programme there was room for improvement in some procedures, while acknowledging the Department of Health would need to send close contacts of Covid-19 patients to quarantine centres at a faster pace, and improve overall coordination.

She said health officers had already reconsidered manpower arrangements, and more resources from other departments had been deployed to carry out the work.

A health worker wearing protective gear takes a specimen from a woman at a testing centre in Hong Kong's Diamond Hill area.

"More manpower and vehicles have been arranged. Even the Fire Services Department is helping out now on the provision of vehicles. The procedures should be smoother," she said.

The minister said health officers should have a target of transferring close contacts to quarantine centres within a day, adding the department would need to request help if it faced staff shortages.

She said if staff found they could not handle some cases, they would have to seek assistance from police as soon as possible.

The sense of urgency follows the recording of multiple infections at five residential buildings, prompting health authorities to distribute specimen bottles at Fu Yan House at Fu Shan Estate in Diamond Hill, Shek Wing House at Shek Lei (II) Estate in Kwai Chung, Ping Shing House at Ping Tin Estate in Lam Tin, Skypark in Mong Kok, and Block D of Kwan Yick Building Phase II in Sai Wan.

Mandatory testing was also ordered at King Tsui Court in Chai Wan and Block 6 of Richland Gardens in Kowloon Bay.

Meanwhile, existing clusters of known infections also continued to grow.

Five more cases were linked to the Yata department store in Sha Tin, two each to Billy Music Classroom at New Trend Centre in San Po Kong and a Lohas Park building site in Tseung Kwan O, and one each at Kwai Tung House at Tung Tau Estate in Wong Tai Sin, Ming Lai House at Choi Wan Estate (II) in Ngau Chi Wan, and a construction site at the Tseung Kwan O-Lam Tin Tunnel.

An additional case was also added to the city's single largest cluster of infections – tied to Hong Kong dancing venues – which now stands at more than 700.