Hong Kong's frustrated bar owners have urged the government to let them reopen "as soon as possible", with some saying they are on the brink of closing for good while many have already shut amid the Covid-19 heath crisis.

Lan Kwai Fong Group chairman Allan Zeman said that while he understood the need for the government to reopen venues gradually, bars were on "life support" and "will do anything the government wants" to restart their business. Many in the industry also admitted to feeling frustrated at being treated differently to restaurants.

Health authorities said they intended to relax social-distancing measures after the Lunar New Year holiday on February 18, provided the daily coronavirus caseload remained stable and no untraceable cases or clusters emerged. That would allow restaurants to offer dine-in services until 10pm and seat four people to a table. Gyms, cinemas and other premises could also reopen from that day.

The easing will come with new preventive measures for venue operators, including regularly testing employees and requiring customers to either scan QR codes through the government's "Leave Home Safe" contact-tracing app or leave their personal details at establishments they are visiting.

Secretary for Food and Health Professor Sophia Chan Siu-chee declined to comment on Friday on whether bars and pubs would be allowed to reopen, fuelling anxiety in the stricken sector that has been closed since mid-November.

Zeman said he checked with the government and was told that bars would not reopen on February 18. But he hoped they would be allowed to open in the next phase towards the beginning of March. He said if bars followed the same rules as restaurants, such as scanning QR codes and testing employees, he could not see why the operators should not be allowed to reopen.

"It is a very serious situation. Bars are dying," he said, adding he had heard that 20 to 25 per cent of around 2,000 bars had closed for good, but "it could go higher".

Zeman, a major property owner in the Lan Kwai Fong entertainment district, said as a landlord he had given rent concessions of differing amounts to his tenants.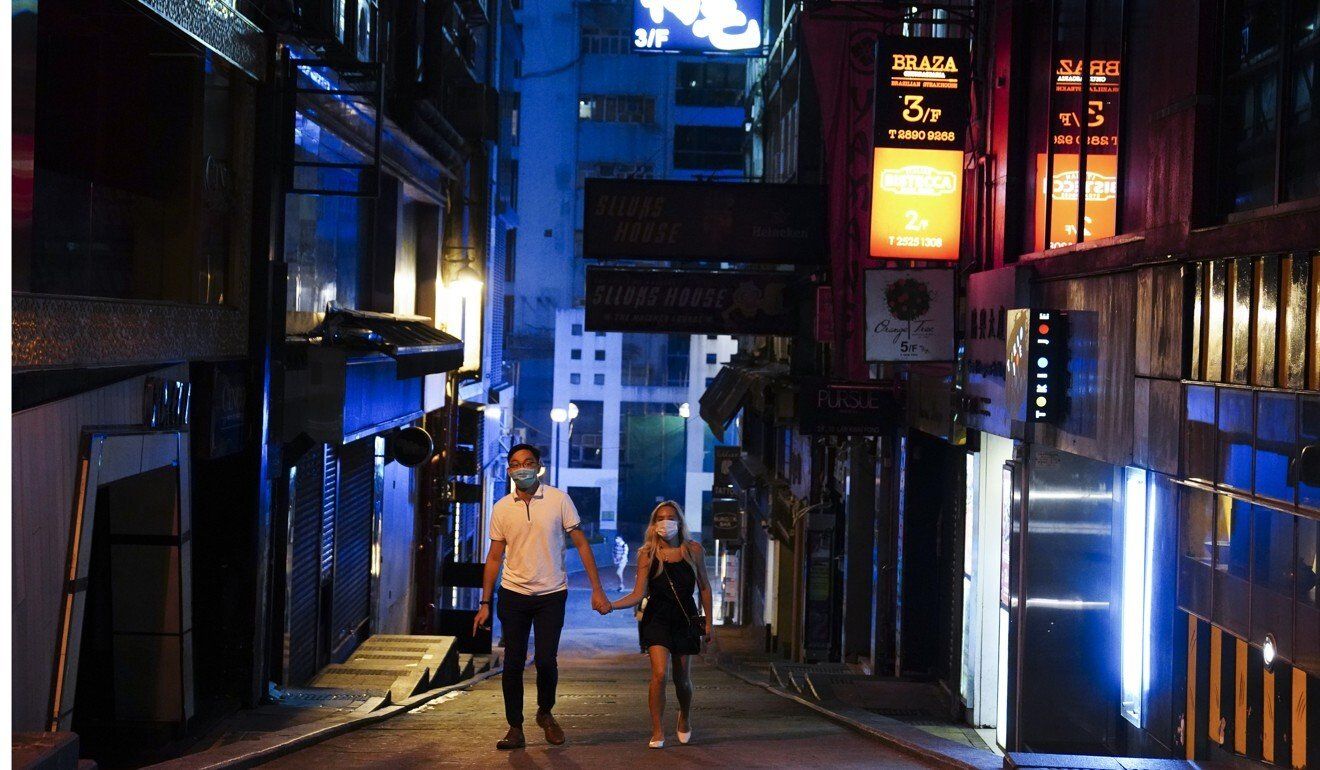 Hong Kong's bars have been closed since November last year.

Bars are among the businesses worst affected by repeated closures amid the pandemic over the past year, with others being beauty services, party rooms, karaoke lounges and gyms.

Thousands of bars missed out on the traditional peak season over Christmas and New Year, after being forced to close since November 26 as the city battled a fourth wave of coronavirus.

Among the venues closed is Honi Honi Tiki Cocktail Lounge in Central. It was the dream of its owner Max Traverse to open a cocktail bar in Hong Kong, but he is now approaching bankruptcy.

"After nearly nine years of successfully owning a bar, it looks like I will have to shut down completely in the next few months because of this situation," he said.

The 41-year-old, who has lived in Hong Kong for more than 10 years, said he had lost HK$1.5 million (US$135,500) in six months, due to the closures and other social-distancing restrictions.

"It basically put me on my knees. There is nearly no way I can recover that," he said. "I see pictures of crowds of people in shopping malls, in the trains, and on streets in Causeway Bay, I feel like I'm being pushed into bankruptcy for no reason."

For six months last year his landlord gave him rent reductions of between 25 and 50 per cent, but he had to pay the full rent since last October.

"I don't have a choice. If I don't pay him, I am out," he said.

Traverse applied last May for a one-off subsidy of HK$250,000 meant for catering businesses, and has, so far, received one round of payment for half the amount.

Chairman of the Soho Association, Richard Feldman, who also owns three bars – Al's Diner, Peak Cafe Bar and Petticoat Lane – said the closures had devastated the industry.

"A week doesn't go where you don't hear that one of your favourite places has shut its doors," he said. "For almost a year bars, nightclubs, karaoke have not been able to trade during their normal hours. I would say that 95 per of our income has been wiped away, if not more."

Authorities are yet to decide when Hong Kong's bars could reopen.

Owner Charlene Dawes of Origin, on Wyndham Street, said there was a chance her bar would also shut down.

"It is sad. We've been around eight years. It isn't something that we can easily let go," she said. "Our main focus is trying to keep our staff being employed and this is not helping, because there is no light at the end of the tunnel."

The bar has been paying electricity, government rents and management fees during the months of the closure. Dawes applied for a HK$100,000 subsidy and has so far received half, but she said it is not enough to cover staff wages, rent and utilities.

While the owner has been negotiating with her landlord to reduce the rent, she understands that the landlord has obligations as well.

"There comes a point where you can't say go and negotiate with your landlord," she said. "It is also the government's responsibility to help the closed venues."

Vice-president of the Licensed Bar and Club Association of Hong Kong, Roden Wong Chu-yin, said many owners were facing a dilemma of whether to close for good or not, with several still waiting for the government's assistance. The association has more than 400 members.

Wong, who owns the nightclub Sound Department in Central, said the bar and nightclub industry was frustrated and agreed bars were prepared to do whatever was necessary to reopen.

"We are the first ones to shut and the last to reopen," Wong said. "We don't understand how we are being perceived as a high-risk venue while we have better controls than the wet markets or shopping malls."

He warned that of the 1,400 licensed bars in Hong Kong, 60 per cent were at the risk of closing for good, even if they reopened with restrictions, such as two people to a table and closing at midnight.

According to the Food and Environmental Hygiene Department, Hong Kong has more than 8,300 licensed liquor premises, including bars, pubs, nightclubs and restaurants.

Dawes is among those who are determined to follow whatever guidelines the government sets out.

"We try very hard to comply with the rules," she said. "We take temperatures. Some places have contactless menus. We clean tables with alcohol spray, all the things we need to do."