Hong Kong has announced an unprecedented ban on all passenger flights from Britain starting from midnight on Monday as a drastic measure to shut out a more infectious strain of Covid-19 that has been described as "out of control" and triggered alarm across the world.

Health officials said those who arrived ahead of the ban would have to undergo an extra week of quarantine, as experts warned that the city could not afford to let in the mutated virus strain, which was 75 per cent more transmissible.

Officials also announced that existing social-distancing restrictions would be extended for another fortnight, as they confirmed 85 new infections – seven of which were imported and 27 untraceable.

Hong Kong decided to act after the new coronavirus variant, which British health authorities warned was spreading rapidly and out of control across London and southeast England, left European nations scrambling for a coordinated response.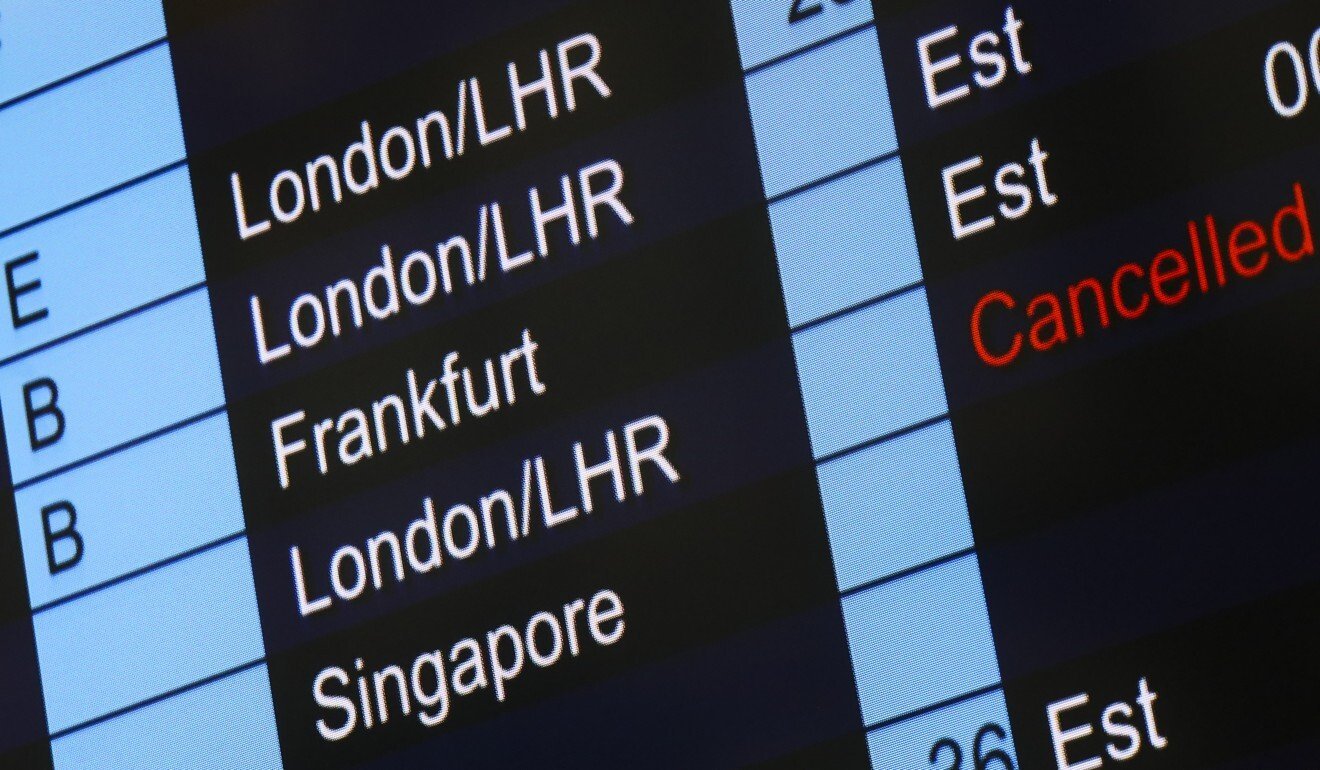 Flights from London to Hong Kong have already been cancelled.

The ban would leave thousands of students stranded in Britain, unable to return home to Hong Kong for the Christmas and New Year holidays, but the city's health minister, Professor Sophia Chan Siu-chee, said it was a necessary step.

"We have never imposed such stringent measures on a place before," she said. "But we think that the mutated virus strain in Britain could be coming, menacingly, and we must block the spread in Hong Kong at the source."

Official figures put the number of people arriving from Britain between December 1 and December 20 at 5,053 – with 28 confirmed cases in the past four weeks, and 17 of them testing positive during the last fortnight.

Samples sent to the University of Hong Kong for genome sequencing had shown no indication that the mutated strain had entered the city yet, Director of Health Constance Chan Hon-yee said.

All people who had been in Britain for more than two hours in the past 14 days would be banned from boarding a flight to Hong Kong until further notice. Germany, France, Italy, Ireland, the Netherlands, Belgium and Canada have already stopped all flights from Britain.

Asked if the arrangement went against Hong Kong's Basic Law, the mini-constitution, which stipulates that residents have the freedom to enter or leave the city, Sophia Chan said the Department of Justice had been consulted and it was "the way to go".

The quarantine period will also be increased by an extra week, though the additional seven days can be spent at home. Arrivals can only leave isolation after receiving the results of a third negative virus test, to be conducted on their 19th or the 20th day in the city.

Those flouting the rules would be hit with a HK$5,000 (US$645) fine.

A spokesman from the Food and Health Bureau said the government was planning to amend the law to lengthen the mandatory quarantine period for arrivals from Britain to 21 days, which would need to be spent entirely in specific hotels.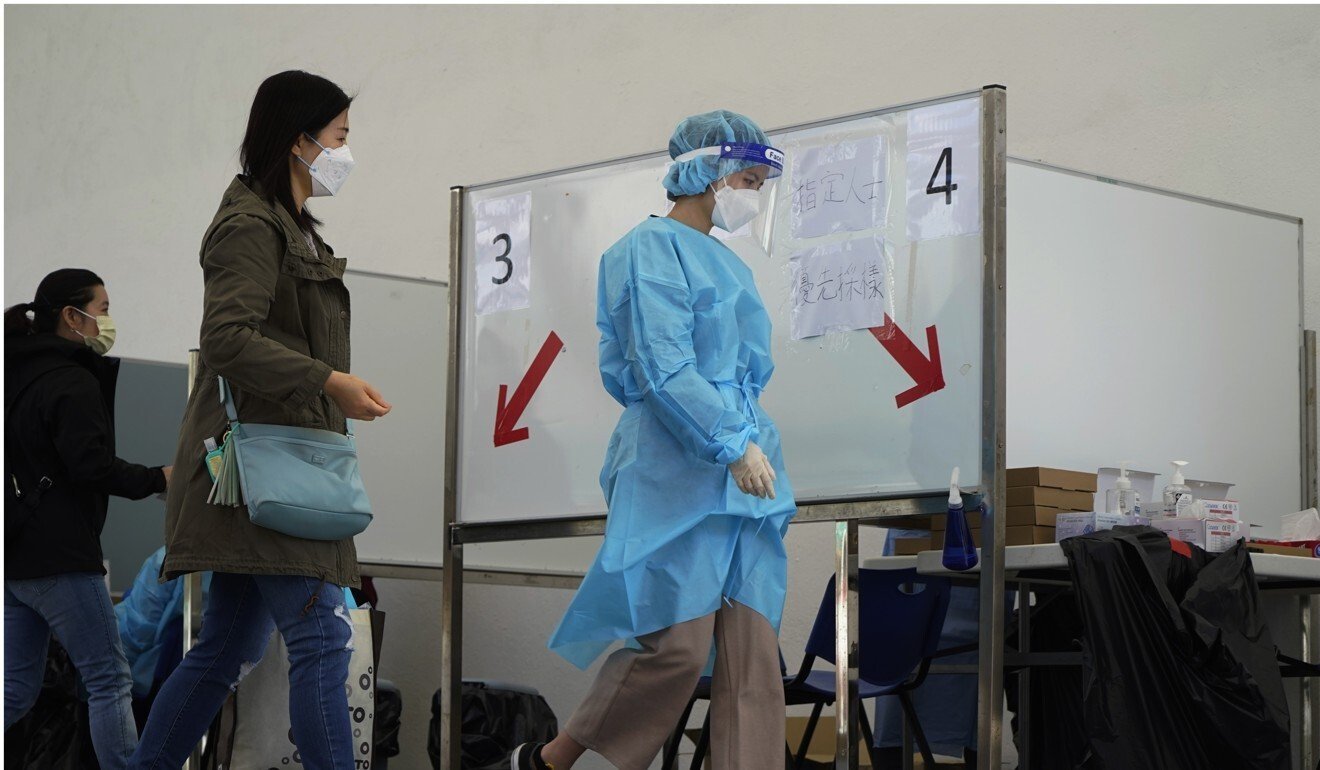 Hong Kong is already suffering from its fourth wave of Covid-19 cases.

Meanwhile, the Education Bureau announced that the suspension of face-to-face classes at kindergartens, primary and secondary schools would continue until at least January 10.

Hong Kong has recorded 8,237 confirmed cases, with 131 related deaths. About 50 people tested preliminary-positive for the virus on Monday.

All existing social-distancing rules – such as banning restaurants from providing dine-in services after 6pm daily, limiting diners to two per table, and closing bars, pubs and other entertainment and sports facilities – would also be extended, the health minister said.

"This is the most serious and critical moment for Hong Kong," she said. "We don't see any room to relax the existing social-distancing rules, which will be extended to January 6."

Professor Gabriel Leung, dean of the University of Hong Kong's medical school and an adviser to the government on its pandemic response, said the mutated strain, known as 501Y, could further worsen the city's pandemic situation if it arrived.

While the virus' reproductive number in Hong Kong was currently 0.81, meaning a patient on average passed it on to less than one person, Leung said the strain could push up the figure to 1.42.

"If we let this virus strain get into Hong Kong … it is very possible the epidemic could change from a situation that is gradually coming under control to one that is picking up and deteriorating," he warned.

He said data showed the strain could attack cells more easily, but scientists were still not certain whether it had become much more transmissive or if there were other factors leading to a faster spread.

The data also did not suggest people with the strain developed more serious symptoms, but those infected usually had a higher viral load, a condition also seen in some patients in the fourth Covid-19 wave locally, he said.

Cathay Pacific Airways cancelled all flights to the British capital and Manchester from Monday afternoon to January 10, including London-bound flight CX251 scheduled for 11.55pm.

Due to more stringent requirements under the disease-control regulations targeting cross-boundary travel, Cathay's Hong Kong departures had to be cancelled as well, a source said.

The last Cathay flight from Britain left London just before lunchtime on Monday and was expected to arrive on Tuesday at 6.50am.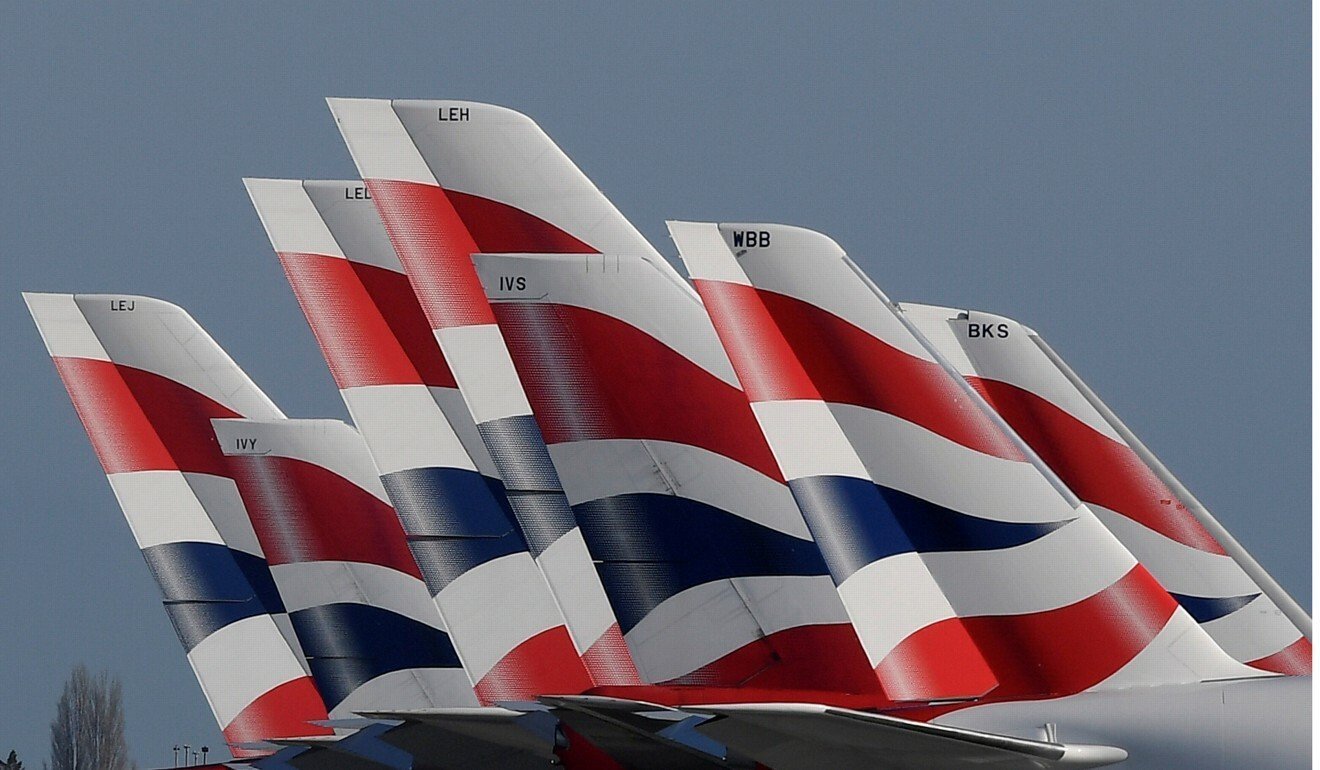 British Airways says it will still operate passenger flights from Hong Kong to London and air freight services as normal.

Three London flights operated by Cathay, British Airways and Virgin Atlantic touched down in Hong Kong on Monday and four were supposed to depart by midnight. On Tuesday, four London-bound flights operated by British Airways and Virgin Atlantic were expected to depart from the city.

British Airways said it would still operate passenger flights from Hong Kong to London and air freight services as normal.

Transit passengers starting their journey in London are also banned from boarding flights to Hong Kong.

Chinese University respiratory medicine expert Professor David Hui Shu-cheong, another government adviser, said caution was needed as 9,000 students in Britain had been expected to return.

A 35-year-old British-born Hongkonger named Leon considered himself "lucky" because he returned to the city on December 13. But under the tightened measures, he will have to remain quarantined at home for an extra seven days after he finishes his 14-day quarantine in a designated hotel.

"It might be a bit more troublesome, but I understand there is a health concern, thus I find it still reasonable and acceptable," he said. "We have also got used to lockdowns in Britain so it will not be not too difficult for that extra seven days."