Hong Kong health authorities have said it will take no more than four hours to analyse Covid-19 swabs of airport arrivals, halving the original time and effectively closing a loophole that allowed airlines to escape a ban for bringing in infected passengers.

The changes, which took effect on Thursday and were enabled by a new laboratory at Hong Kong International Airport (HKIA), meant coronavirus test results were more likely to be returned on the same day, said Chinese University's Professor David Hui Shu-cheong, a government adviser on the pandemic.

Previously, results would take eight hours or more, and travellers who arrived in the afternoon or later had to wait overnight at a holding hotel.

The slow processing time of airport tests came under the spotlight after Qatar Airways avoided a two-week ban from HKIA on a technicality, as some travellers failed to receive same-day results, preventing authorities from enforcing prompt punishment on the carrier.

The government confirmed to the Post on Thursday that the new Covid-19 PCR lab set-up "has a shorter turnaround time, and the new arrangement is expected to reduce travellers' waiting time for test results to less than four hours in general".

Inbound travellers are screened for the virus upon arrival at HKIA, with medical professionals taking nasal and throat swab samples for analysis.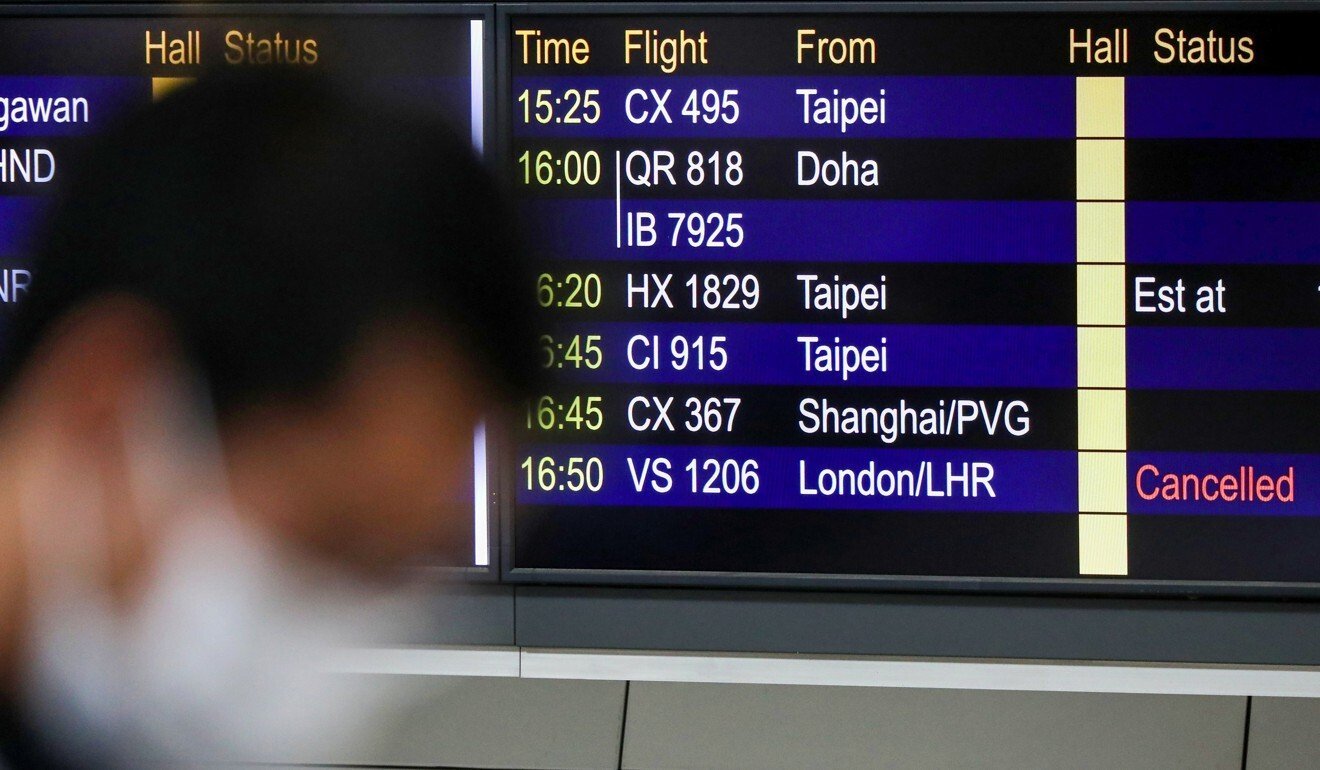 Britain is off-limits for the time being.

The Qatar Airways case raised the possibility of a loophole, as it was revealed that authorities treated imported infections differently, depending on whether passengers on a particular flight got their results on the same day, and at the airport, which would count as an infraction against the airline.

The delay occurred when travellers had left the airport and spent a night in the holding hotel.

Separately, the government closed another possible loophole involving travellers from Britain. On Thursday, it said anyone who had been in the country – which has been struck by a new Covid-19 strain – for more than two hours within 21 days of boarding would be prevented from flying into Hong Kong. The health minister made the move on the advice of experts.

Before this, travellers could evade tougher scrutiny on arrival at HKIA by staying outside Britain for 14 days, particularly elsewhere in Europe, before returning to Hong Kong and quarantining for two weeks.

As part of a tougher response to the deteriorating Covid-19 situation in Britain, flights from the country to Hong Kong have been banned, mandatory quarantine in a designated hotel has been increased to three weeks, and any traveller who arrived since December 2 would be required to extend their isolation to 21 days as well.